Discussion Starter
·
#1
·
This is a DIY for those people that have mk3 seats and want to use them on their mk2. Many people cut & weld, heat & bend the outer arm of their mk3 seats in order to fit on the mk2 rails. I was one of them until I found out another way.
here's a pic of what my mk3 seat bases looked like.
You will need a flat head screwdriver, big phillips screwdriver, pliers, visegrips, mk2 seats to take the bases from and of course mk3 seats.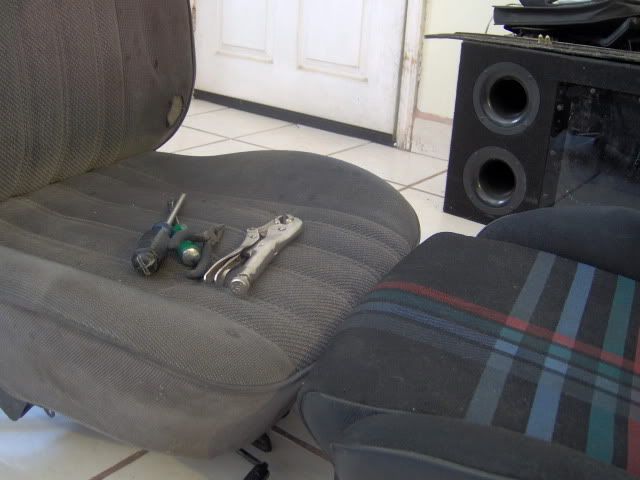 first step is to separate the seats, pry off the plastic cover on the sides of the seats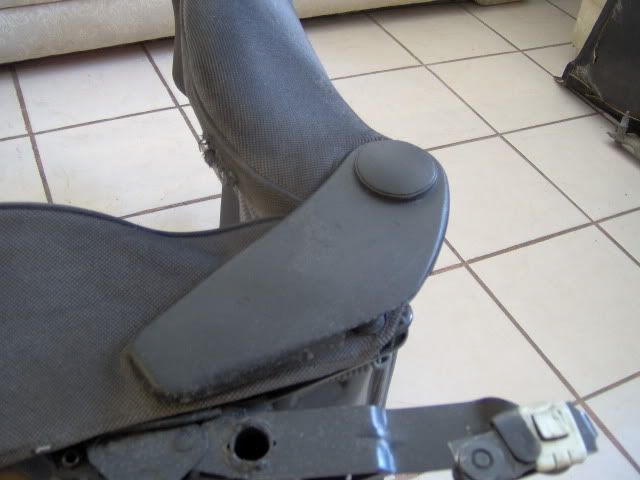 to reveal this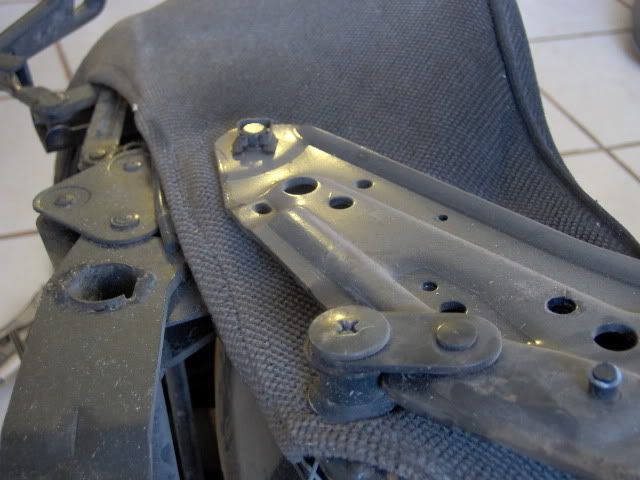 take the clip off with the flathead and remove the bolt with the phillips, the bolts on my mk2 seats had threadlocker in them so had to use the visegrips.
repeat on other side and then do the same to all the other seats.
save all your hardware.
turn your seat bottoms to reveal this.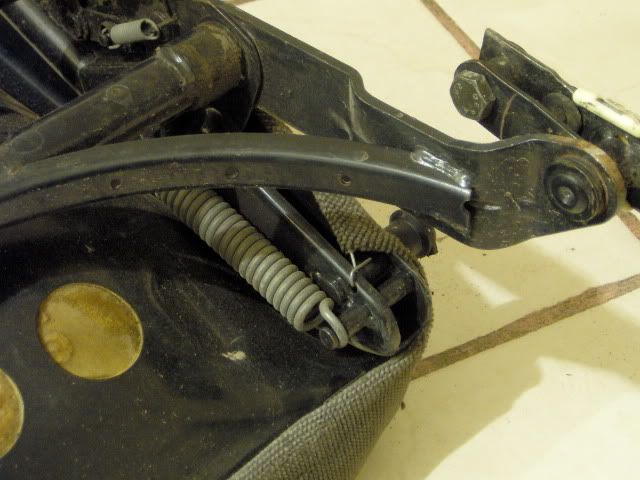 remove everything that seems to be holding the fabric to the base such as the little wire, black plugs and little metal triangles.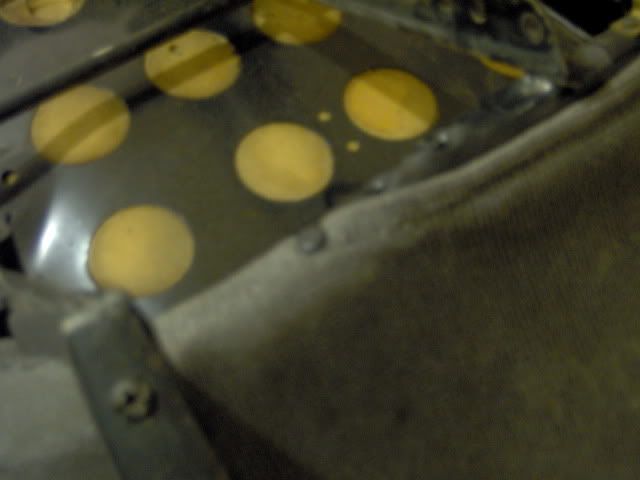 separate the fabric and pads from the seats.
then switch the mk3 pads & fabric to the mk2 bucket.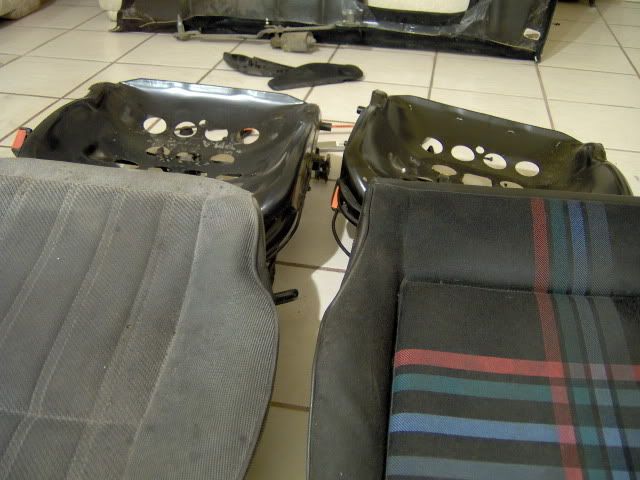 assemble your seats.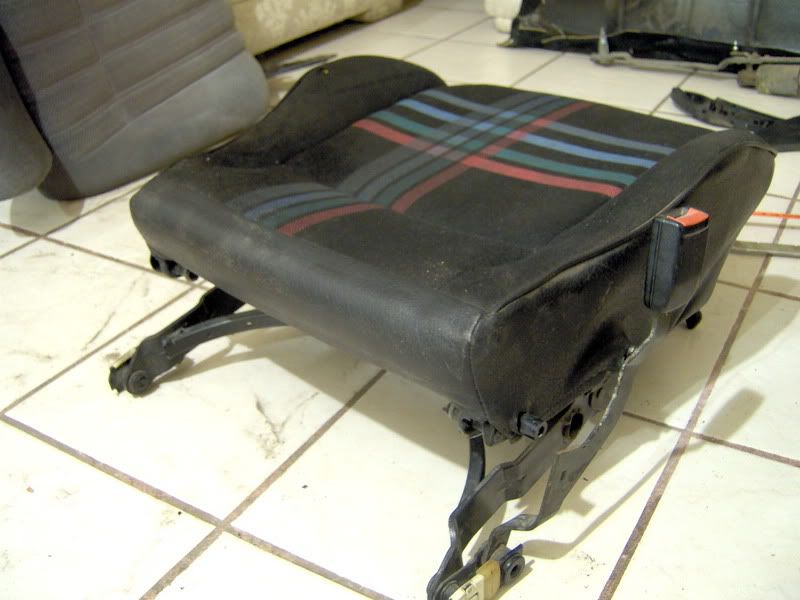 put the mk3 seat backs on the mk2 base.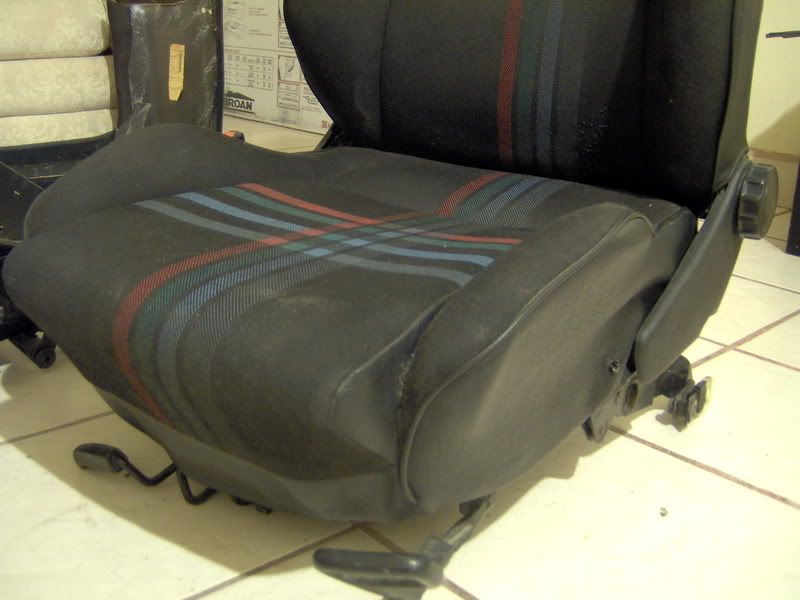 and now you have mk3 seats in mk2 bases.
Modified by broko at 3:44 PM 9-16-2006