Discussion Starter
•
#1
•
Hey Guys.
I know some of you have a Mk4 or Mk5, and have been watching us over at this
thread.
... but I figured it's time to add some of the original dubs, that put VW on the "map" in the world of car customization!
http://www.AutoModder.com
is a user oriented site, where we believe that we should keep our software free to the public, since the public contibutes to the site, either by voicing their opinions or suggestions. Even photoshoppers can upload their pictures to our site to contribute!
We've had some good success so far with the VW MK4, VW MK5 and Audi worlds, but I want to get back to the "root" of things and get the MK2 going as much as I possibly can.
So far there are a few mod's, but I need YOUR help to get things going, so please comment either on this thread, or for a quicker response, on our forums.
If you have a "MOD" that you want added, weather it be rims, bumpers, moldings, then please don't hesitate to ask! Posting a picture helps even more!.
Maybe you like your Golf / GTI completely stock..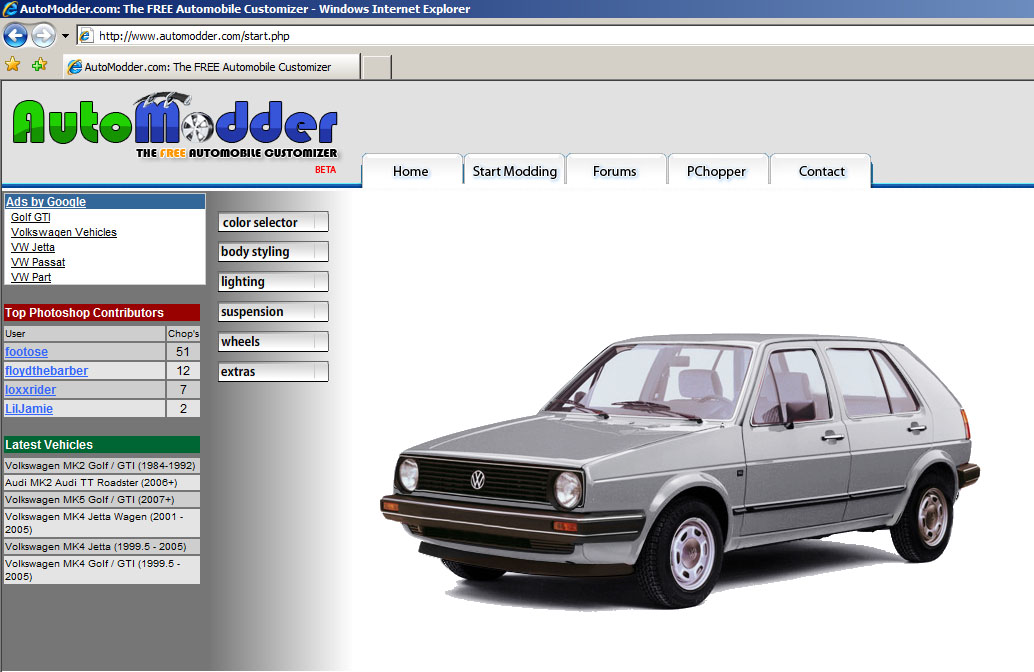 Or maybe you like some colour matched D90's...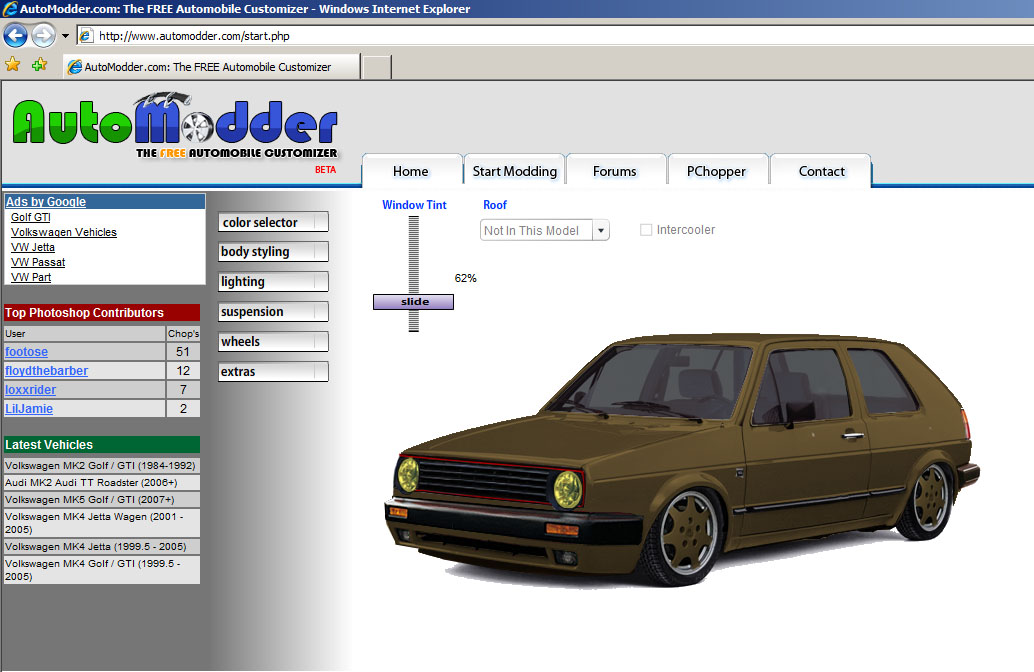 Or heck, maybe you want a cool Army Green Golf Country..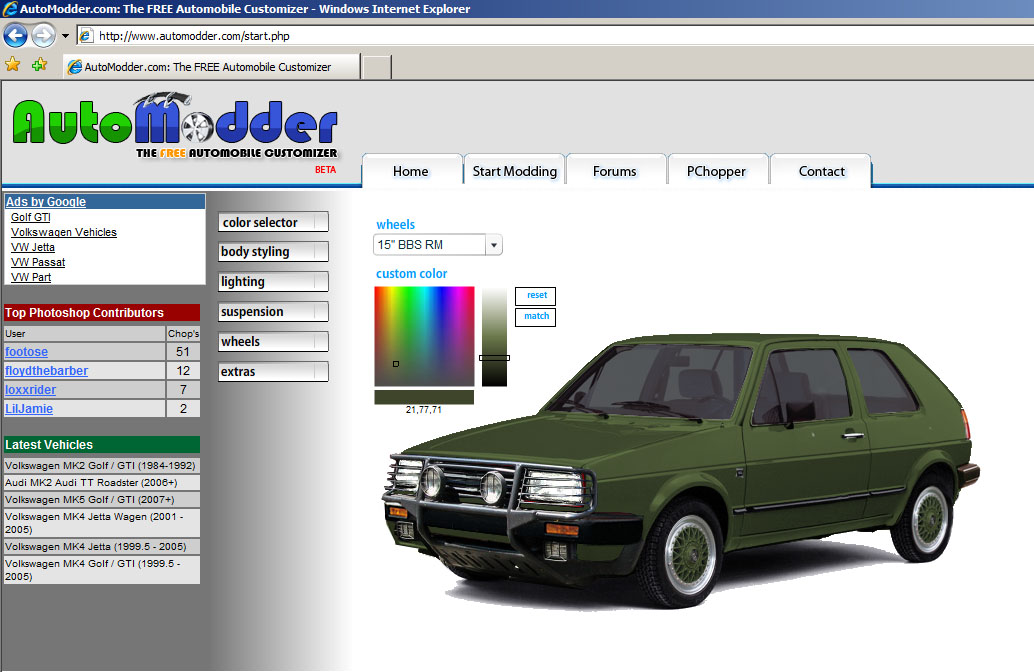 Whatever it may be, check out
http://www.autoModder.com
, then come back in this thread and tell me what you want to be added to help improve the site.
Hopefully you guys like it! Thanks goes out to
BellCityDubber
for supplying a much needed list of parts thus far!
Talk to you soon.
Harry Scanlan, aka "footose"
Modified by footose_reloaded at 1:29 AM 9-21-2007