VAG SQÜAD Bi Weekly Euro Meet!!!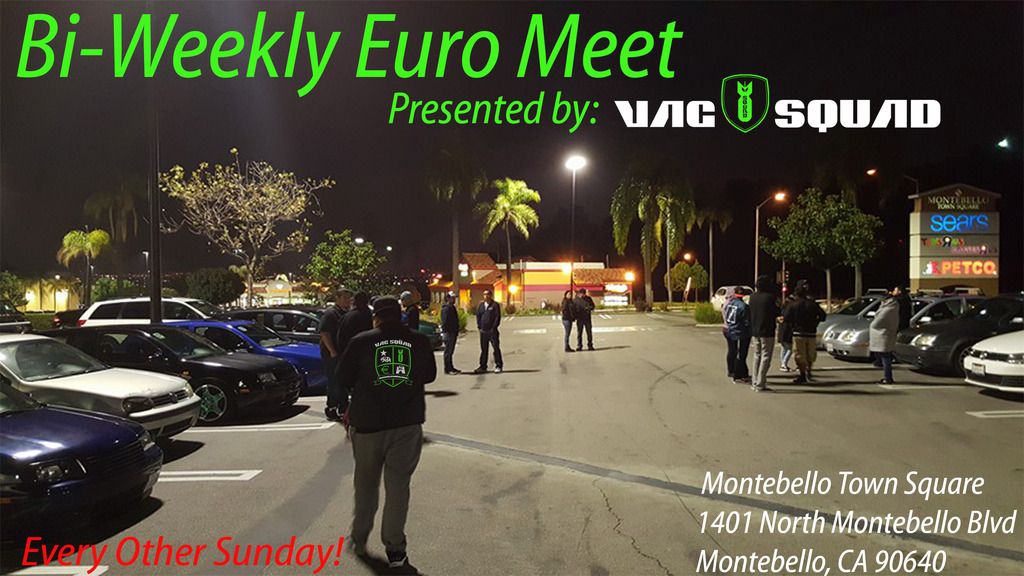 Sup fellas just trying to put the word out that VAG SQÜAD is hosting Meets every Sunday at Montebello Town Square. Come join the meet and get to know our group. We're nothing big just a bunch of friends getting together and hanging out.
Info
Montebello Town Square
1401 North Montebello Boulevard
Montebello, CA 90640
Every other Sunday starting at 7:30pm
We are parking in front of the Sears.
There is variety of restaurants to choose from if you're hungry.
Hope to see you guys this
Sunday!!
Thanks