Turbo build starts at page 13
Well April 4th was exactly a year since I bought my 98 gti vr, figured its about that time to make a build thread. I bought this car from a gentleman that was diagnosed with brain cancer and beat it. Long story short, 7 years ago he was diagnosed with it and at the same time the gti developed rod knock and has sat ever since. It has 62k miles on it, and absolutely has no rust (sat outside too). Next week im going back to the PO to show him the car, and go for a small cruise with him. When I initially heard the story of his disease I told him when the car is done I will come back so he can enjoy the car once again, though he cannot be behind the wheel ever again. :thumbdown:
Most of the build happened in 2012 so I will try to post pics in the order they happened. Car is a DE leftover that was built in april of 97 and marked as a 98. Silver arrow vr6 gti, bone stock with the exception of lowering springs when I got it. It has changed since
. 62.5k original miles, rust free.
Day of pick up. Half the car was stored on the driveway, the other half was in the yard. I had to unhook my jeep from the dolly and yank the gti out of the ground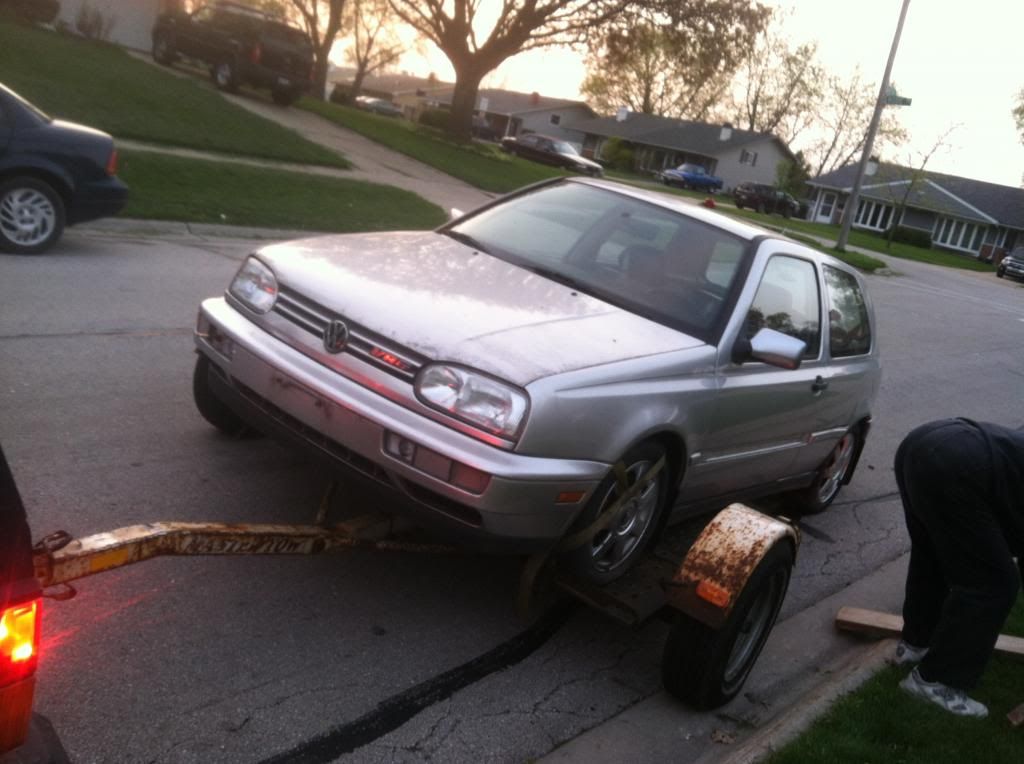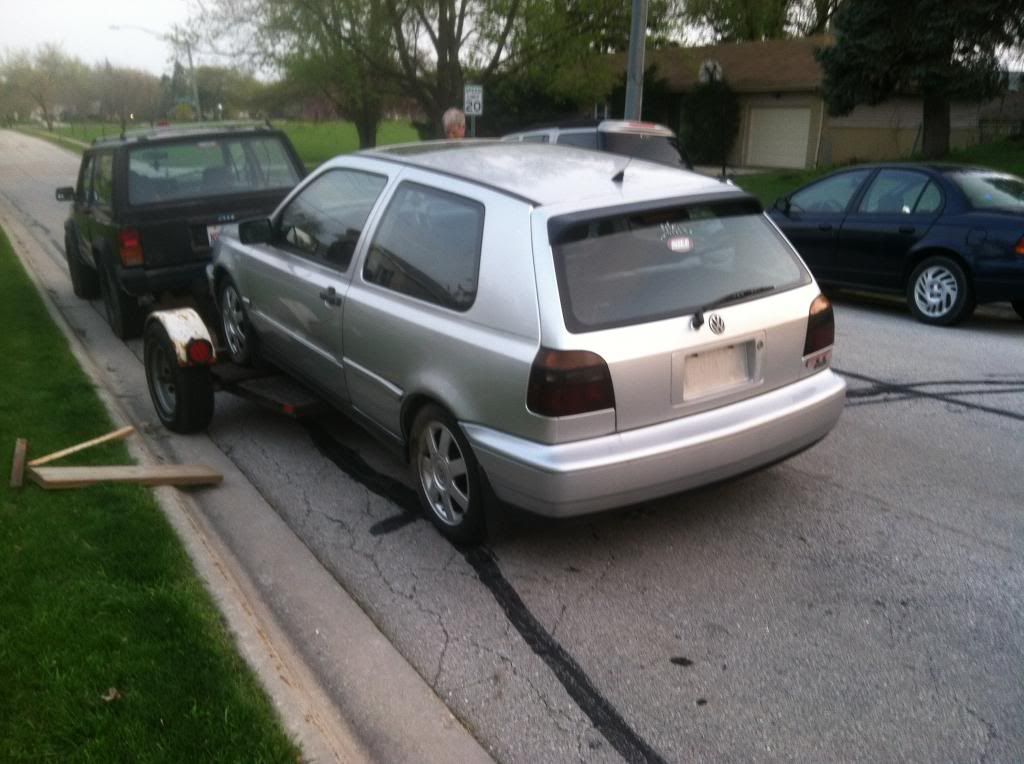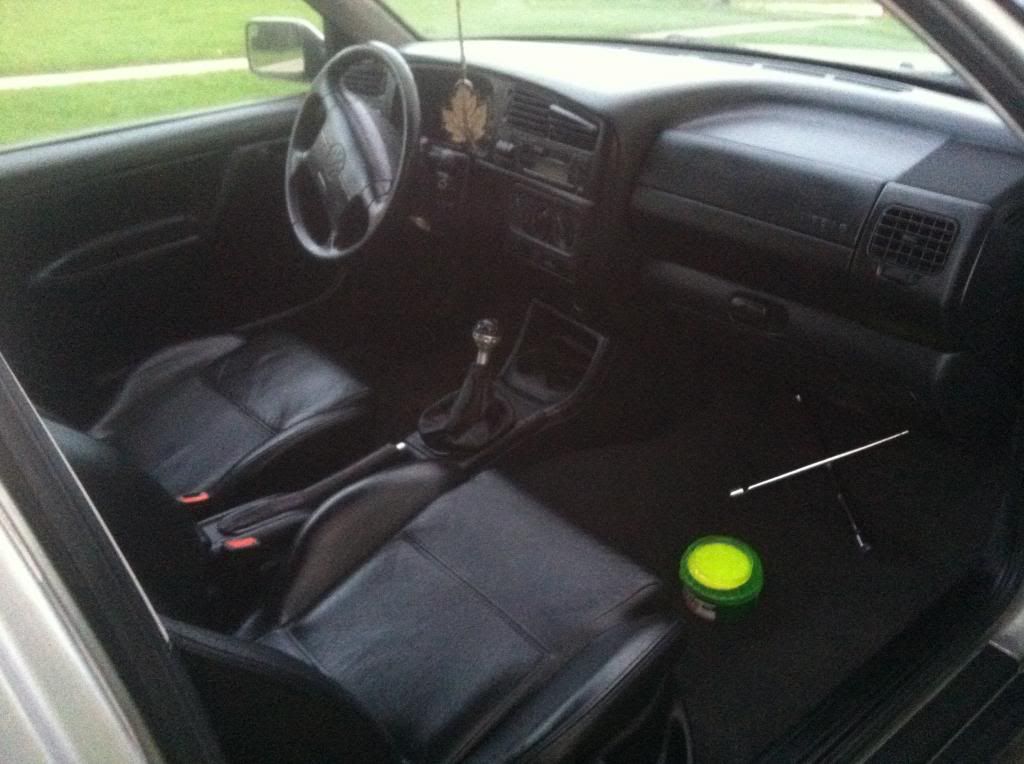 Got it to my shop, my buddy (graygti05) and myself were still amazed at how clean the body was and low mileage. We were both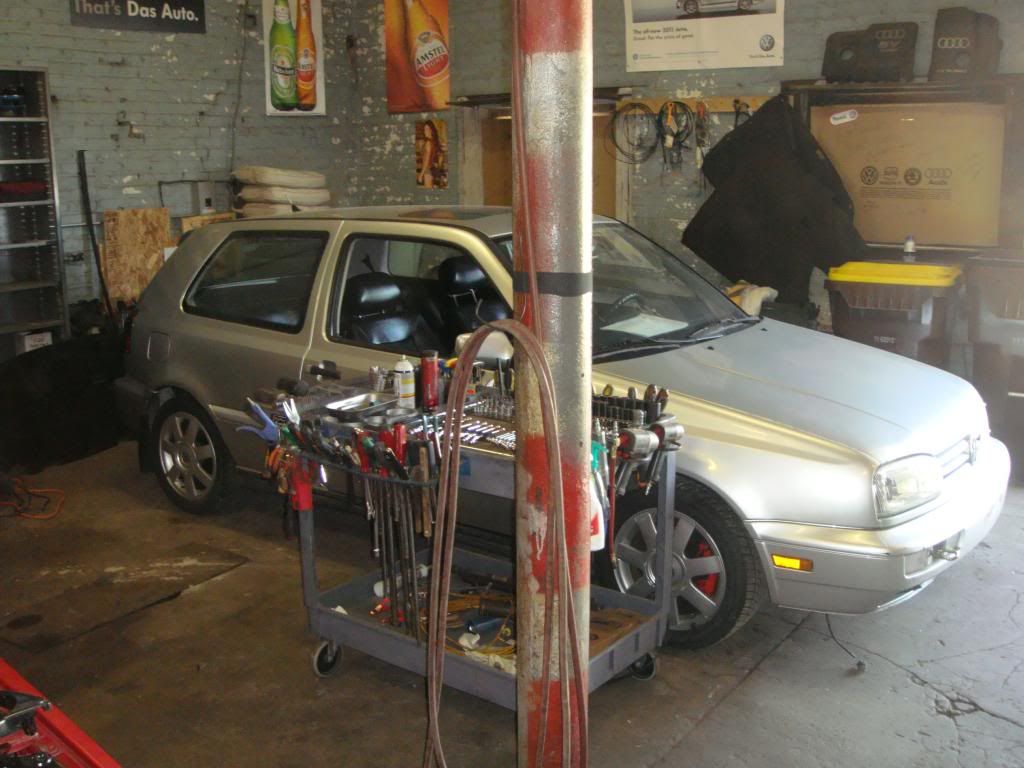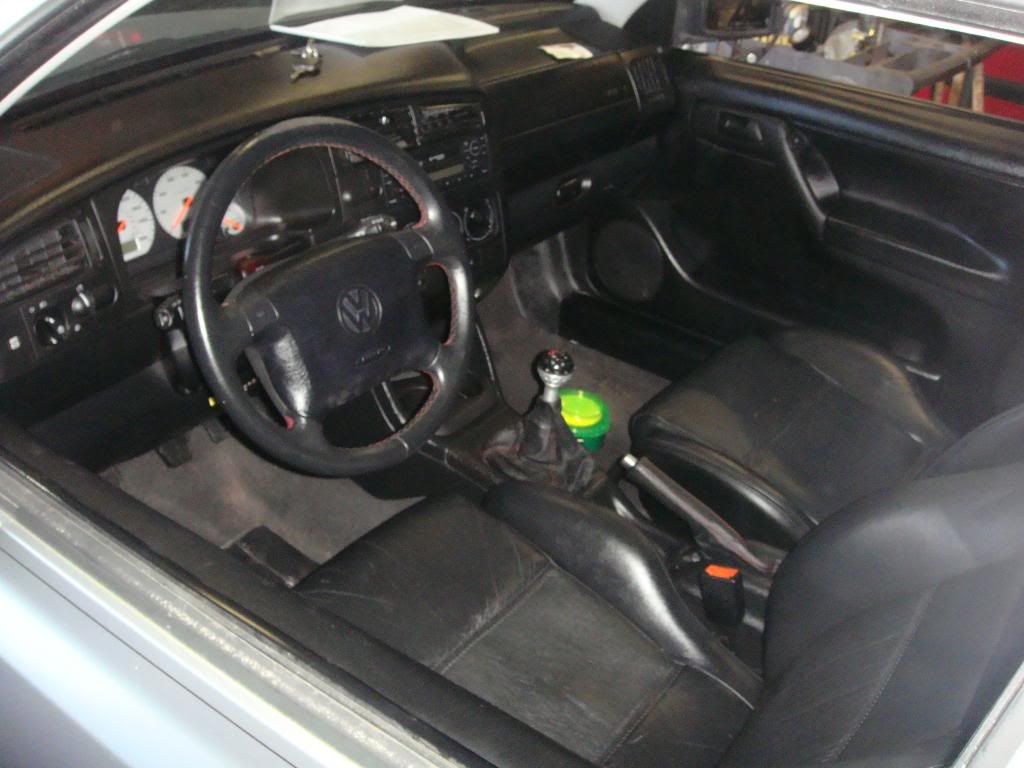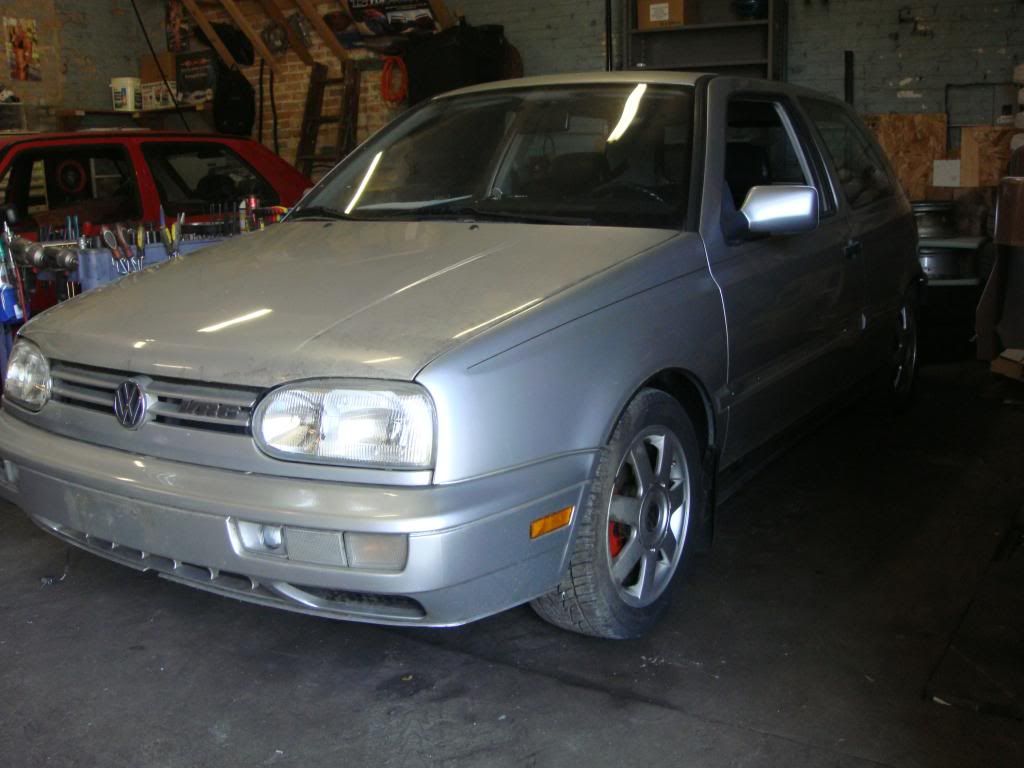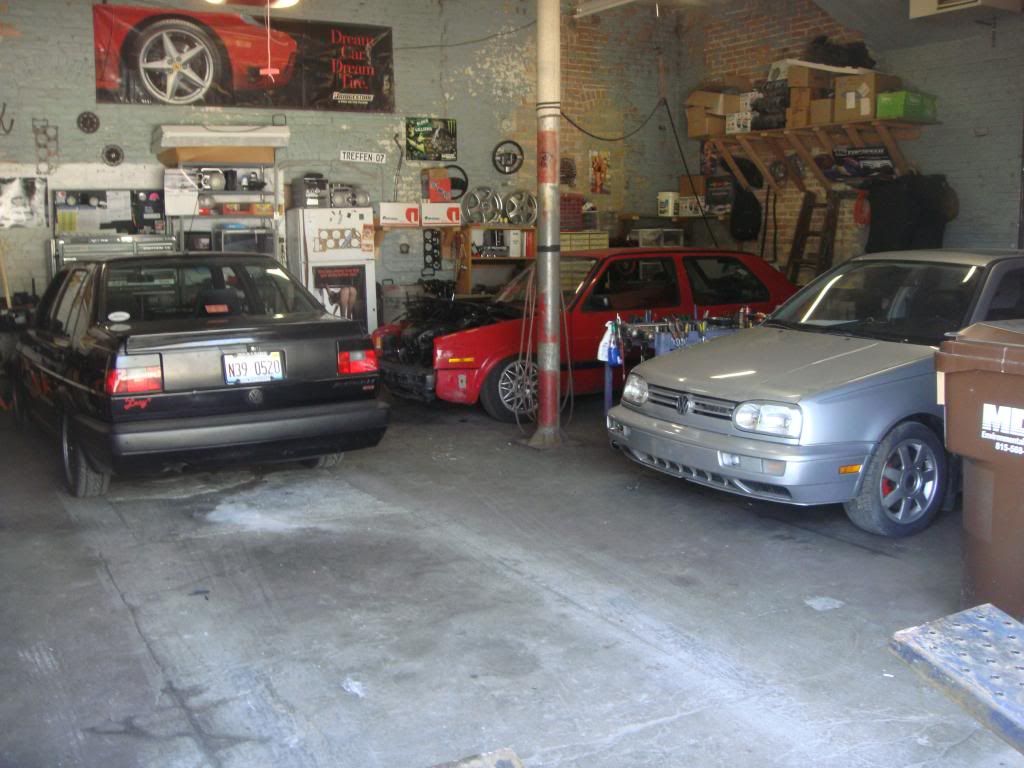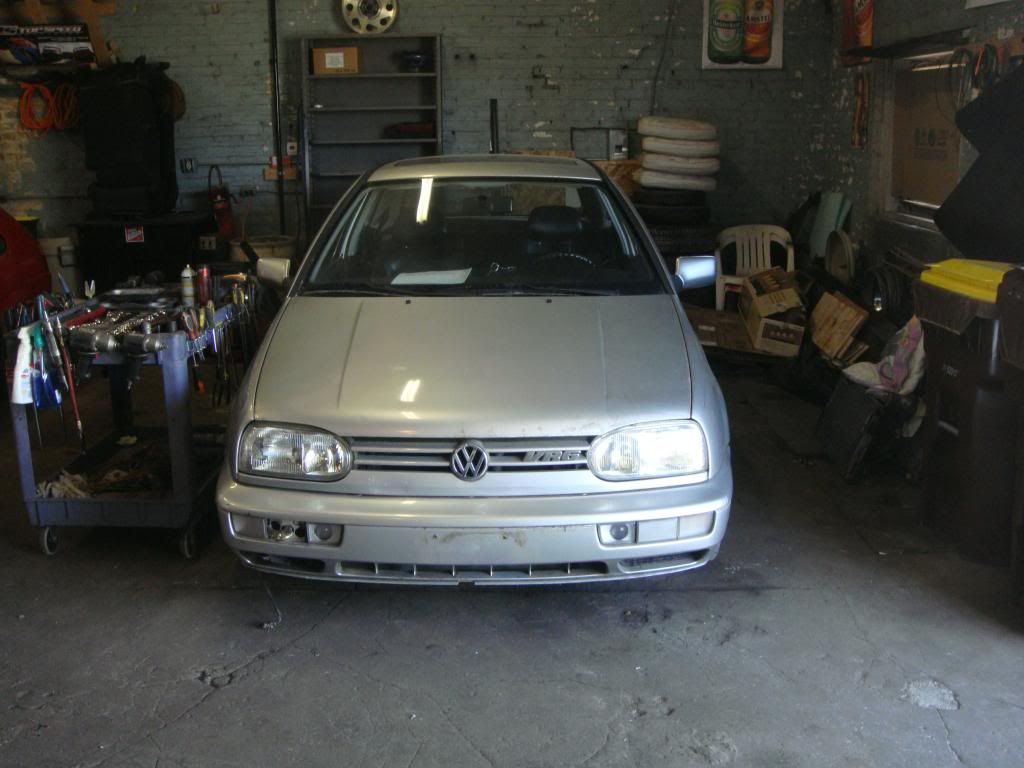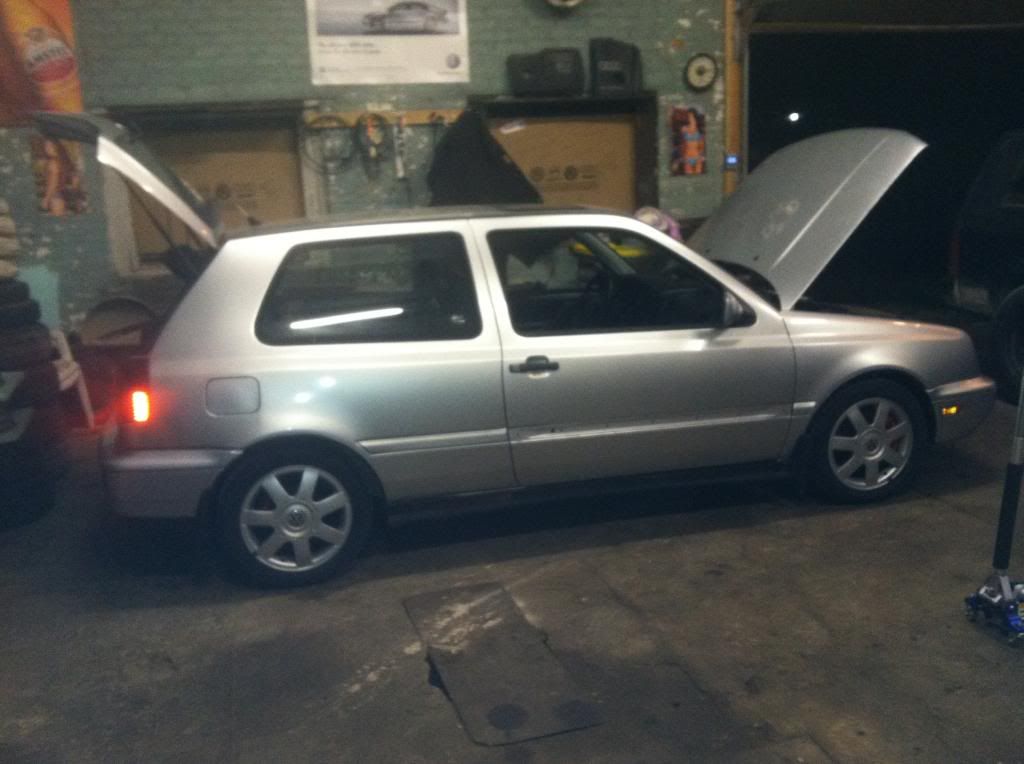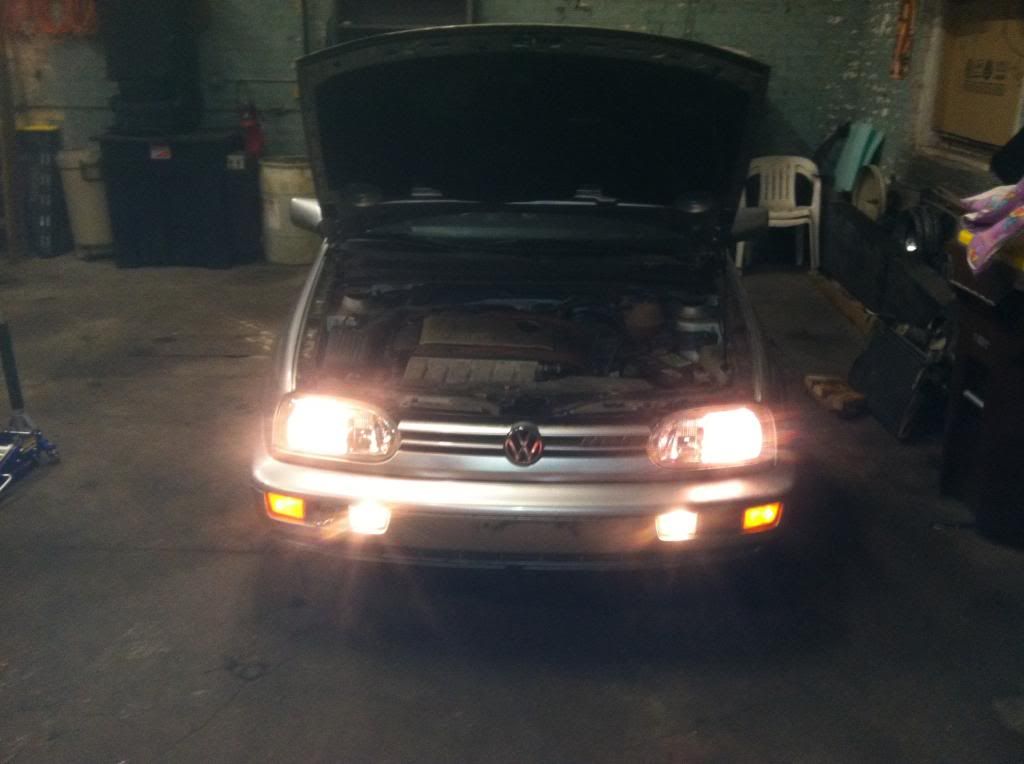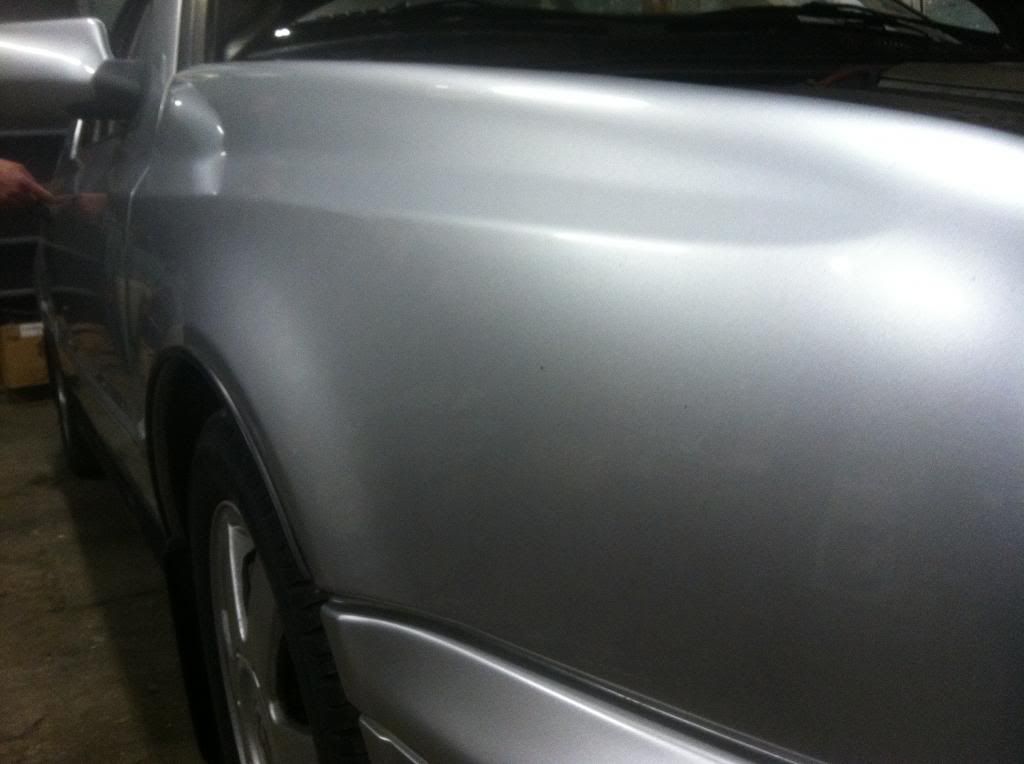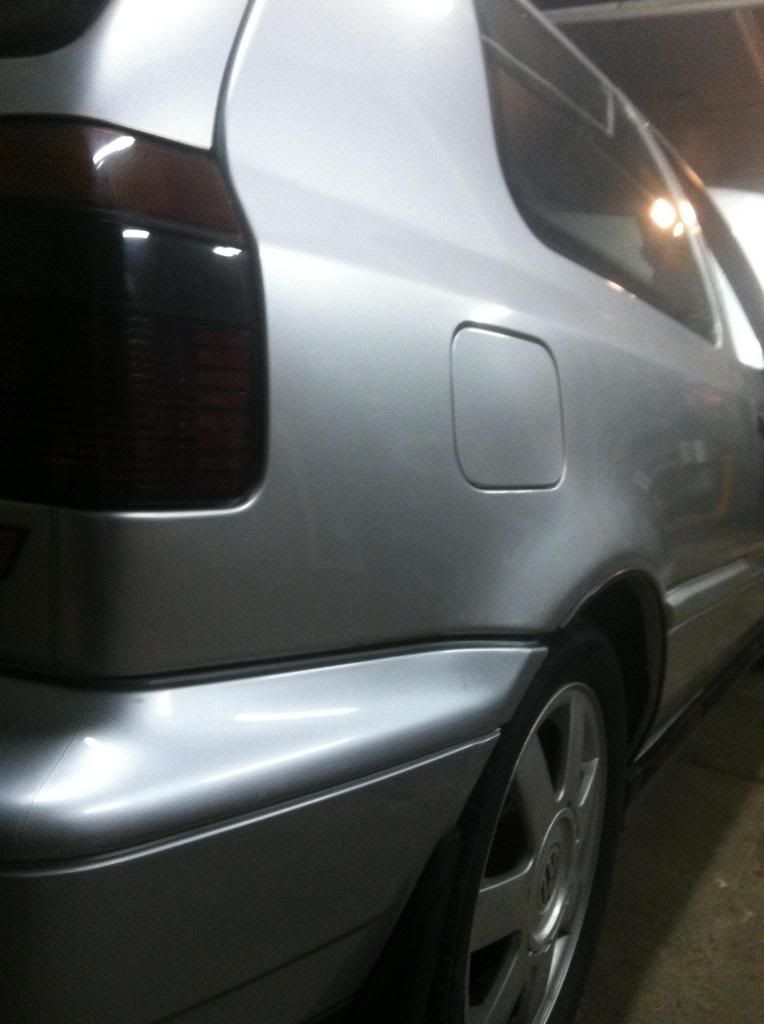 Car sat for 3 months before I even touched it, had other projects I was working on. Stupid mk2 vr swaps :banghead: The other silver arrow was a parts car for my buddys mk2, red mk2 was a half assed swap that I bought to finish, and black gli was another swap for one of the porters at work.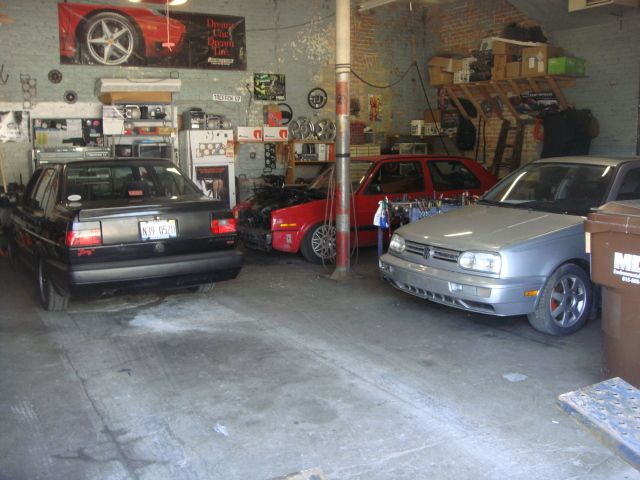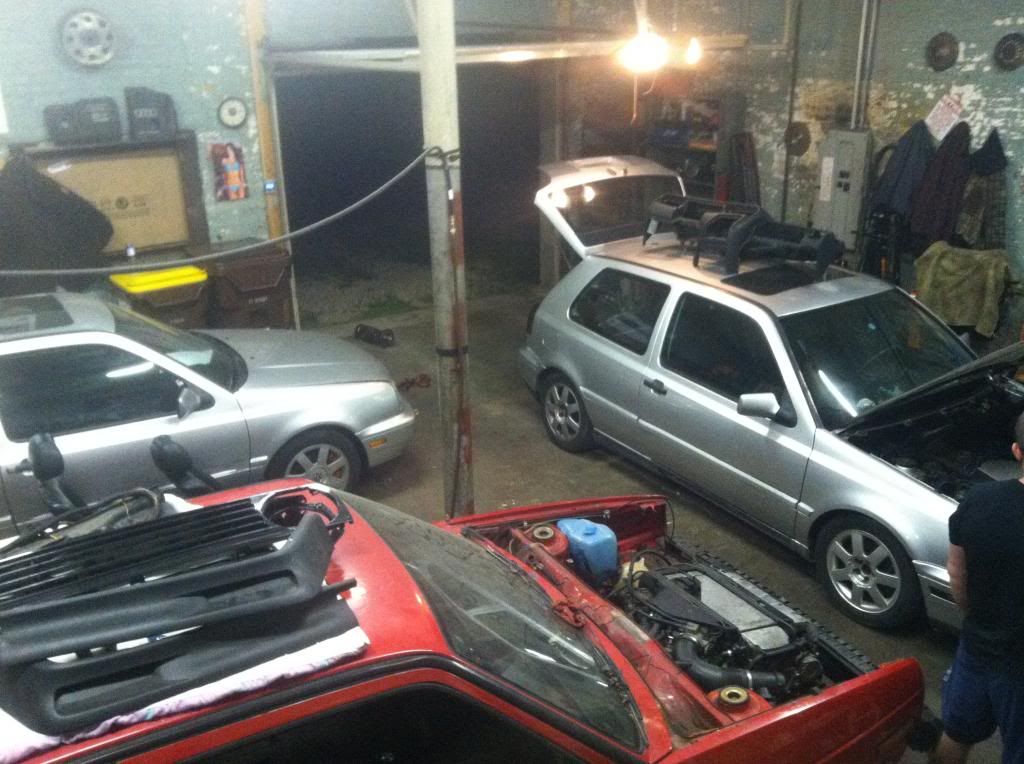 Started taking it apart around june/july 2012. I have a video of it rod knocking like a mofo, I just have to find it.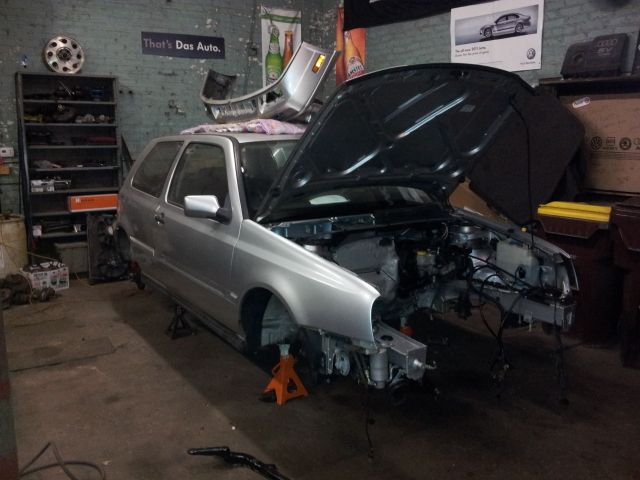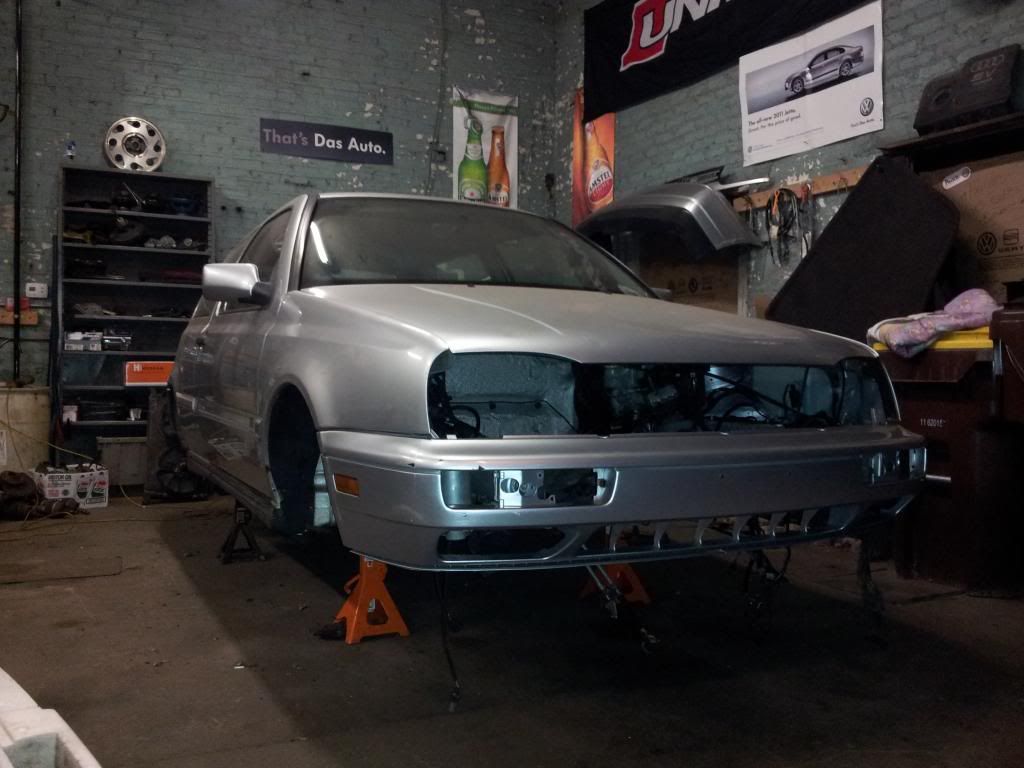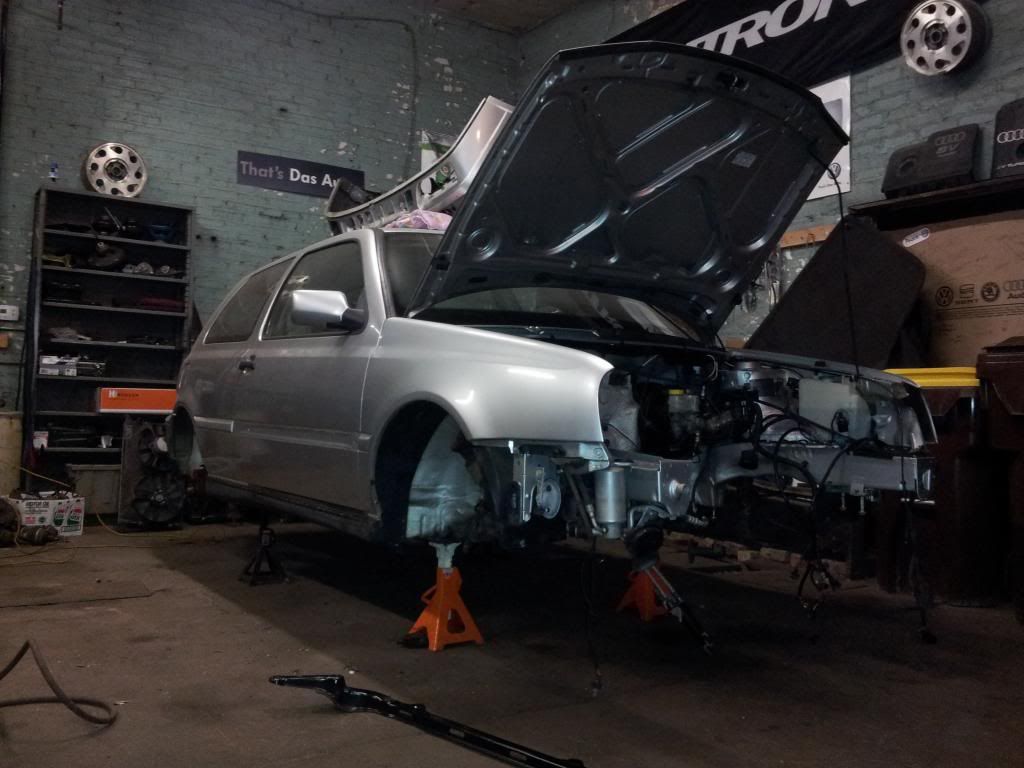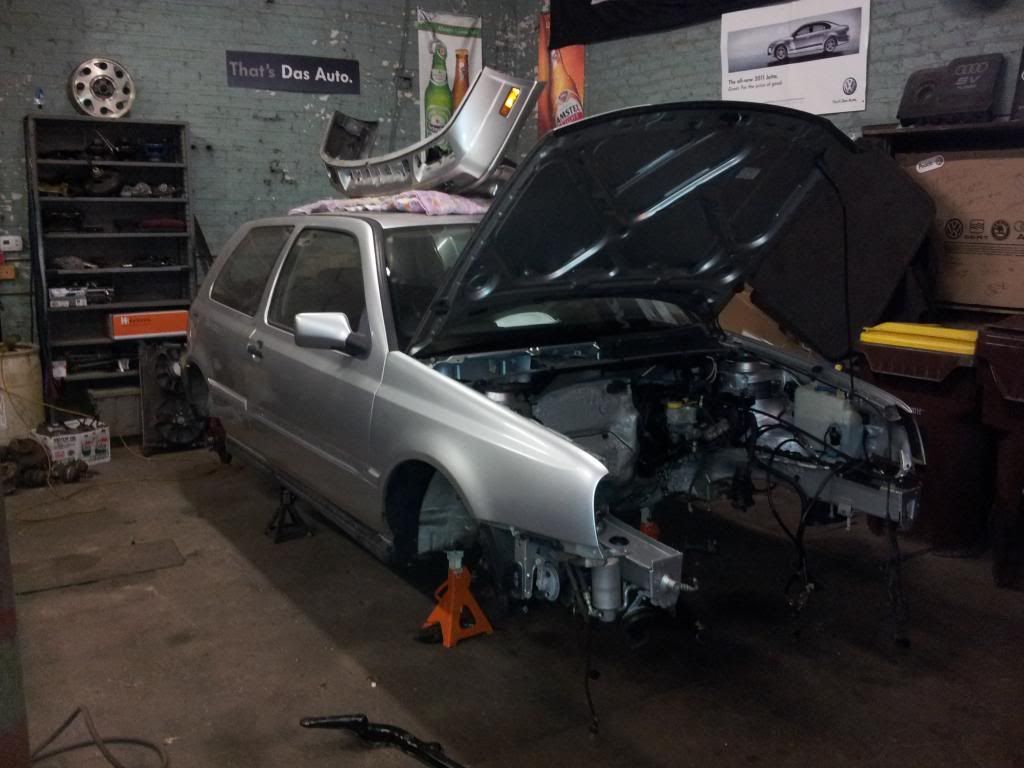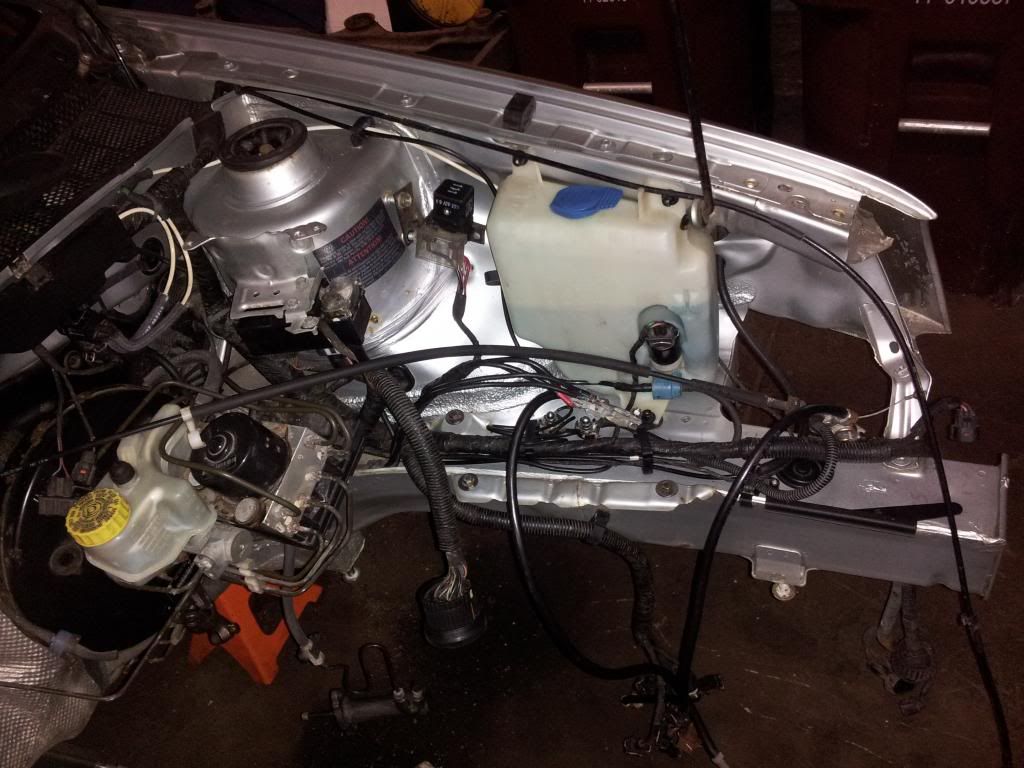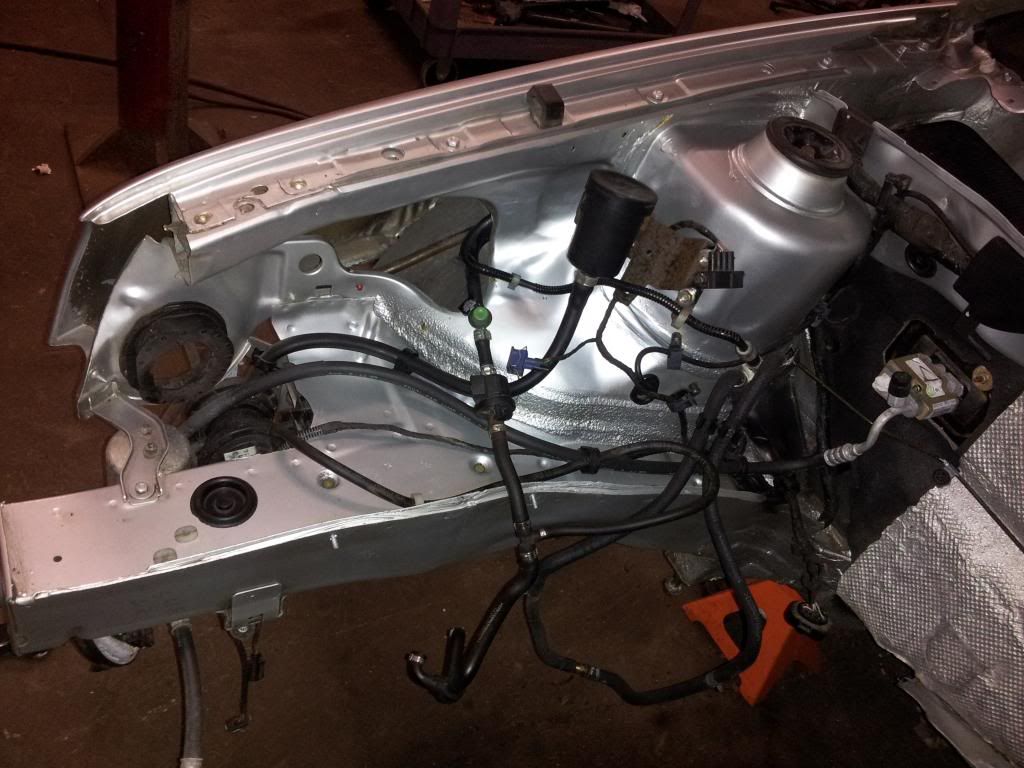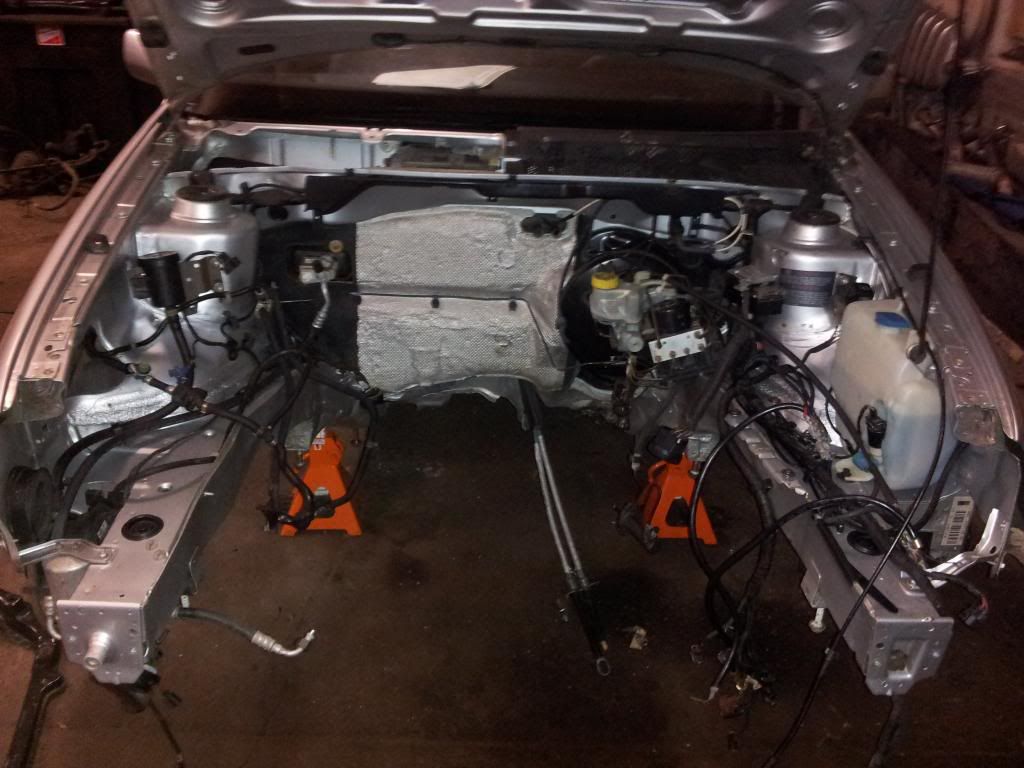 Made myself a folder.