* If you are a first time reader, I'd like to let you know that this thread was started over 10 years ago. I have since learned a lot, both from trial and error, but also from the answers given me in this and other forum threads. Trends have come and passed in the span of my owning the car, so all the stuff you see may not be to todays taste, but if you browse all the way to the end, You'll see that the car is still evolving
*
Hi Guys! I thought I'd start a thread about my Golf.
Plans for the car is to get rid of all the rust, respray it in Lofoten-green , slam it to the ground and stick some Smoor 8X15's on it.
As for the engine, I'm not quite sure yet, either there will be made some performance upgrades to the engine it has now, or I'll swap it for something bigger.
This is all a huge challenge for me, as I've never before even set my foot in a garage..
If all goes as planned, I'll have the car ready for spring/summer 06
And in advance, please bear with all of my typo's, poor grammar and lack of technical terms as I am Norwegian.
I bought the car late summer 05. At the time it looked pretty much like this: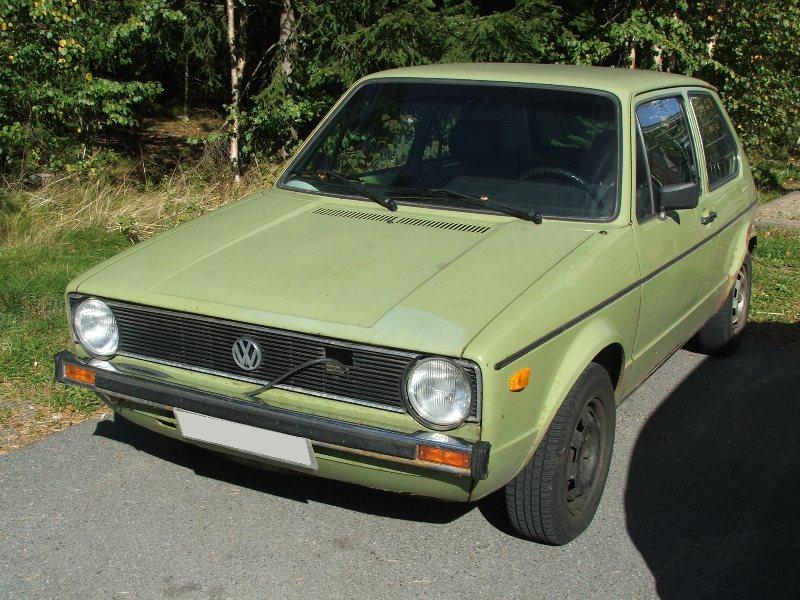 Started ripping apart the interior immediately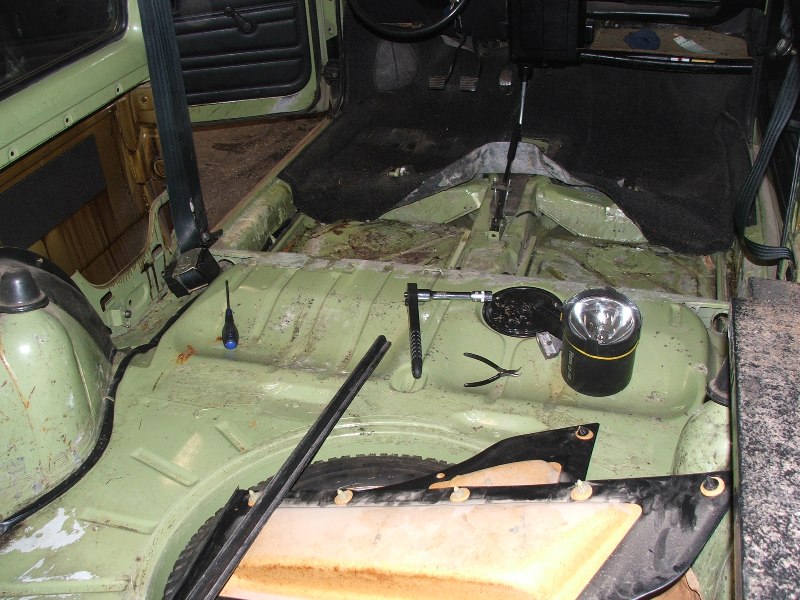 Removing rust: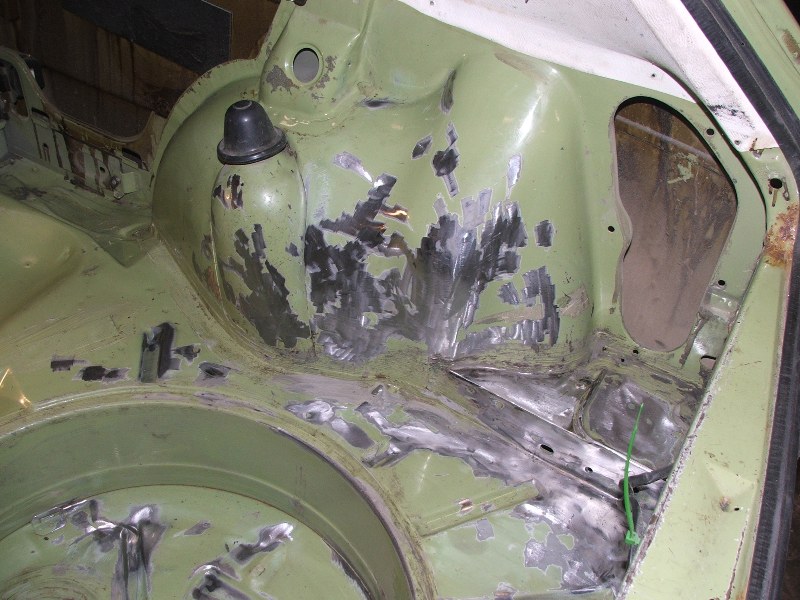 Found a hole or two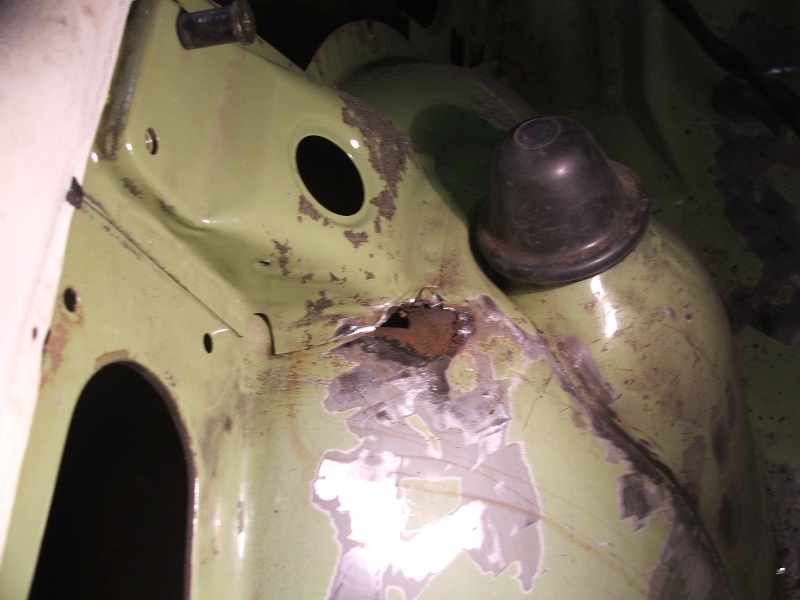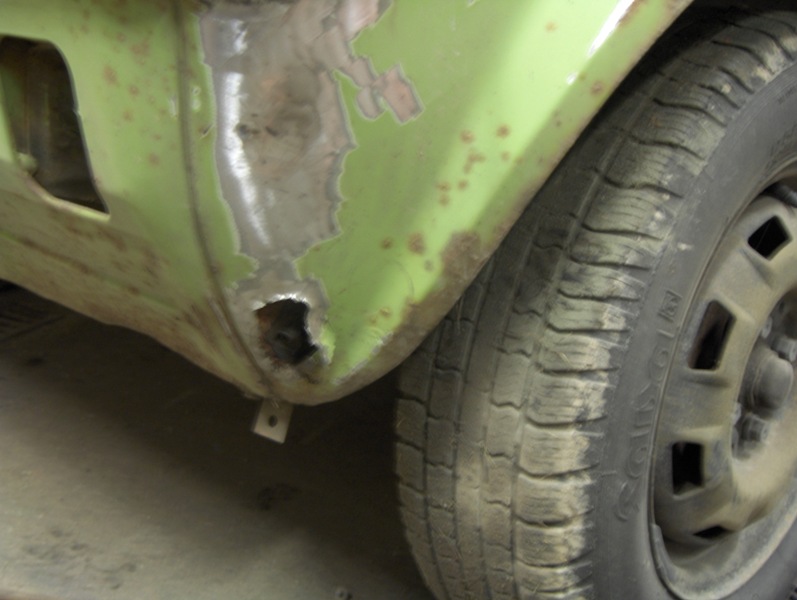 Primer: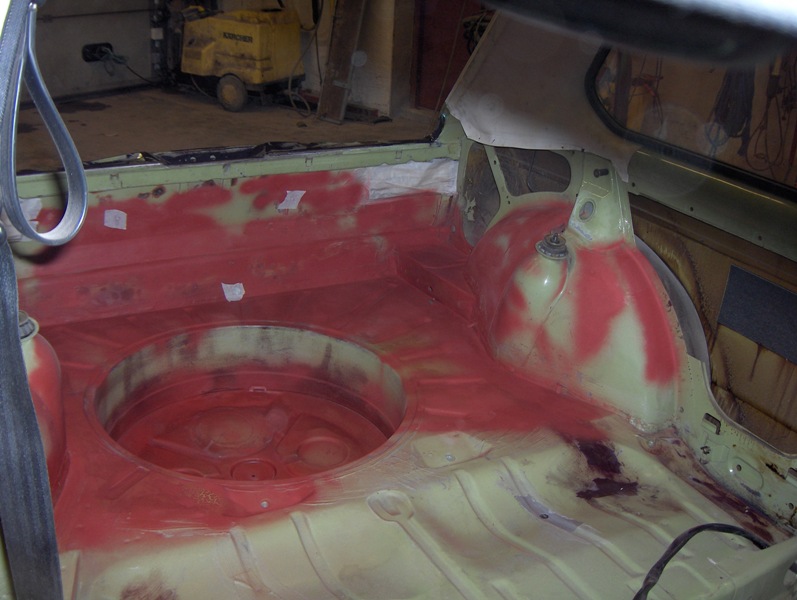 Removing glue from inside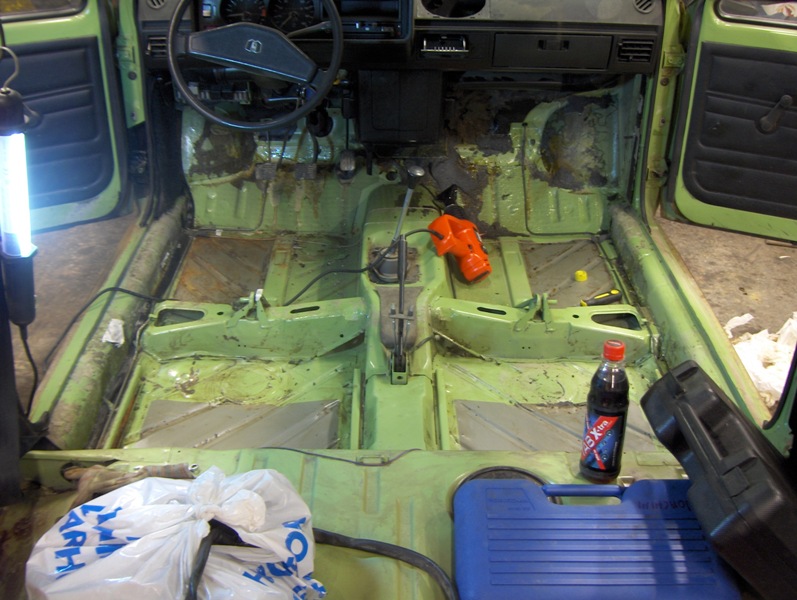 More holes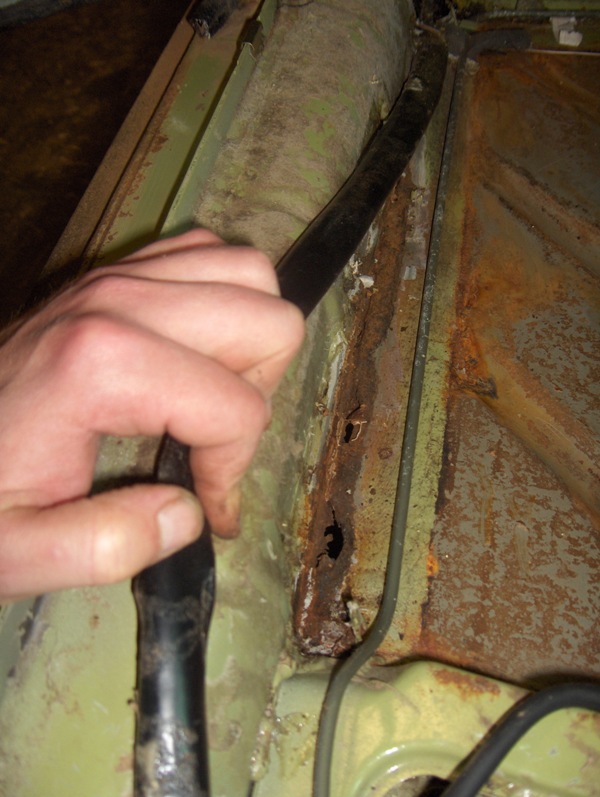 Pic of the floor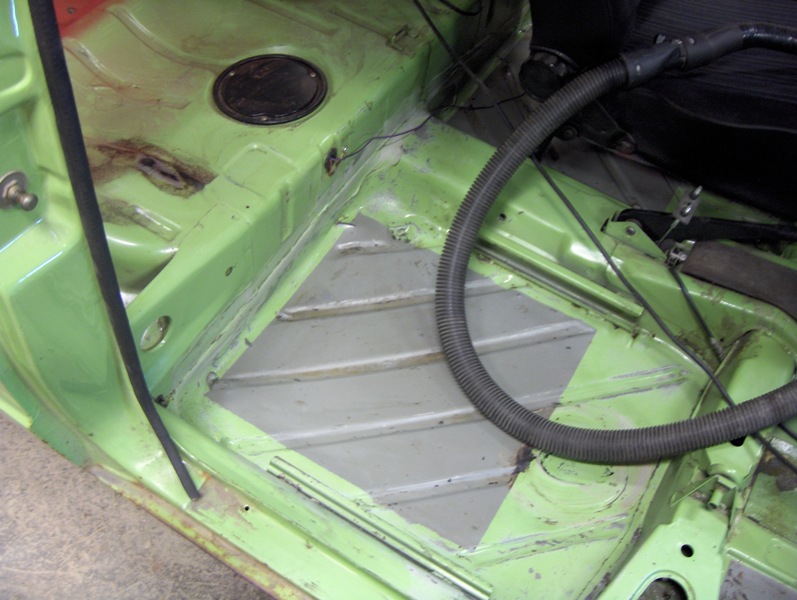 One proud owner posing with car..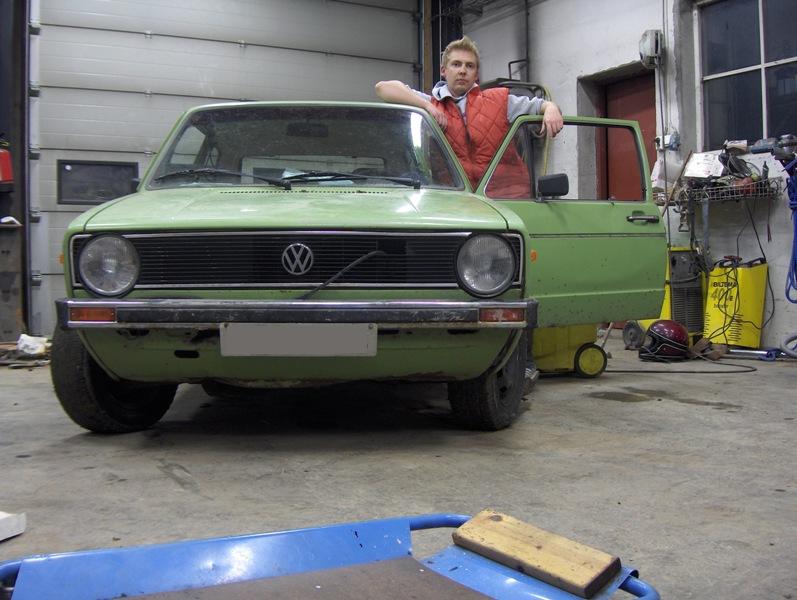 Cutting away a couple of bits that needed replacement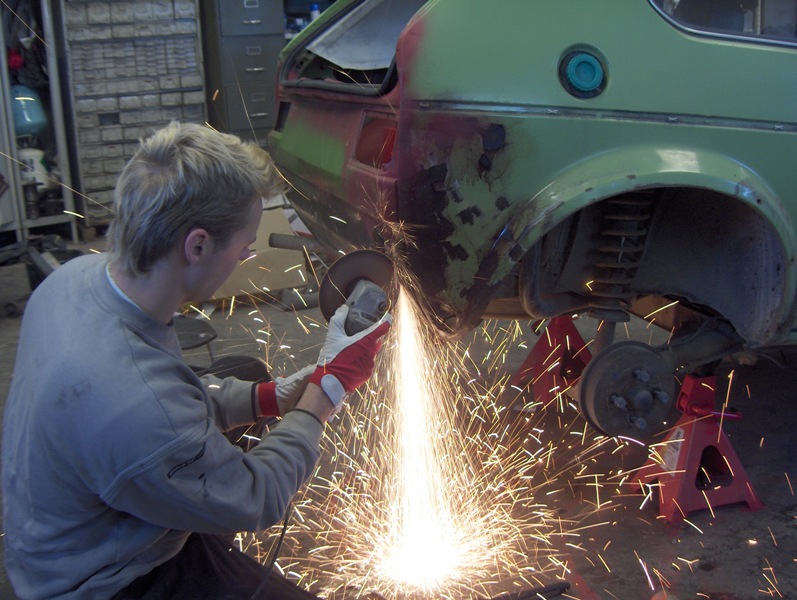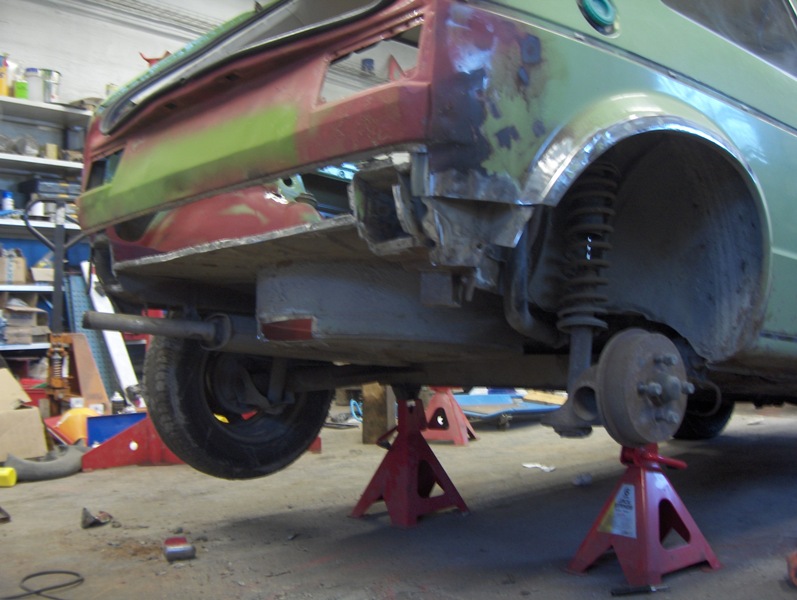 Bits 'n pieces replaced.. You an also see I've started to sandblast the side of the car: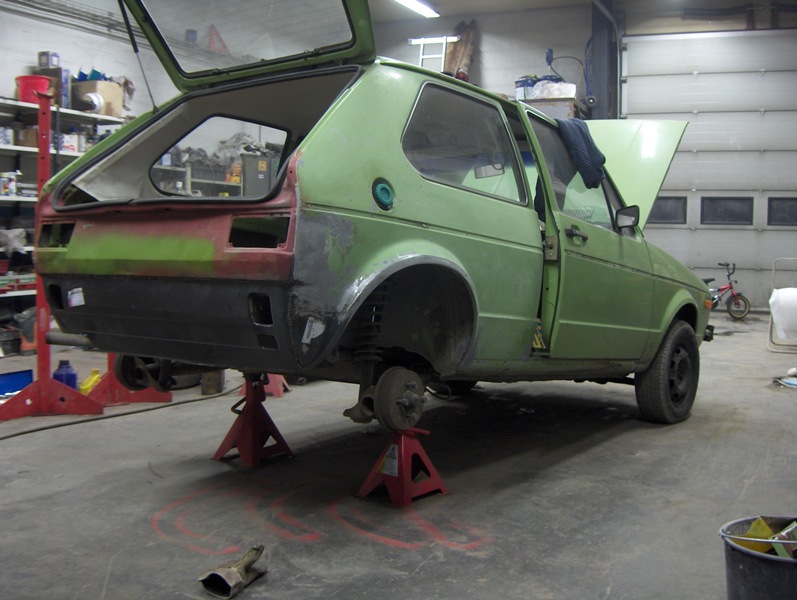 Started disassembling the front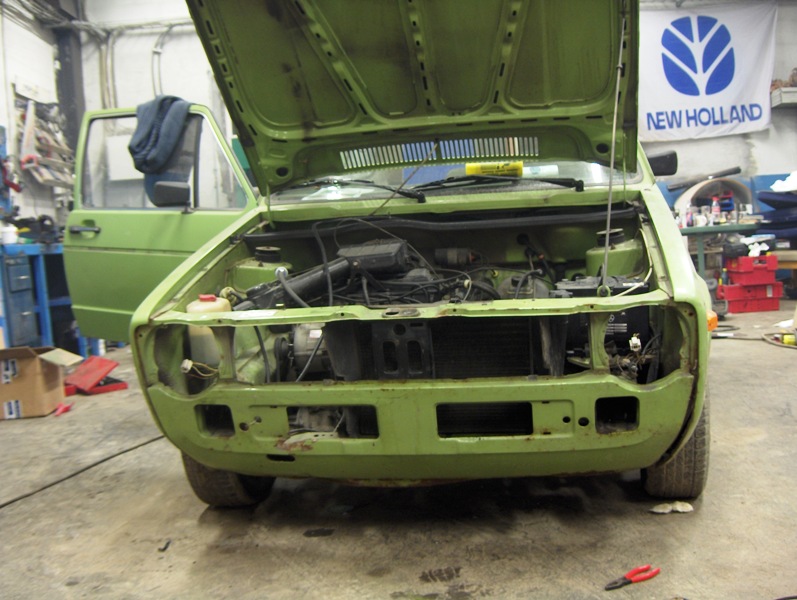 Big surprise, found some more rust
Overview about a month into the project: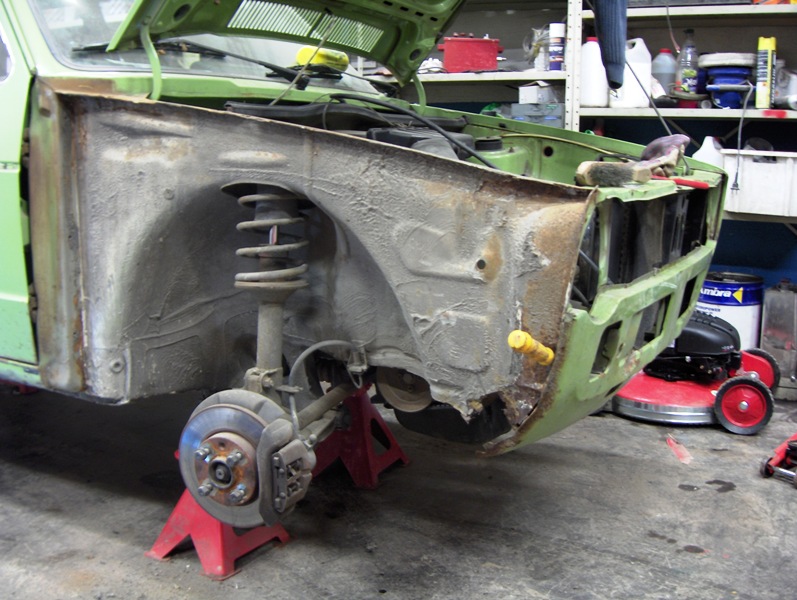 More sandblasting, here where the rear side window is supposed to sit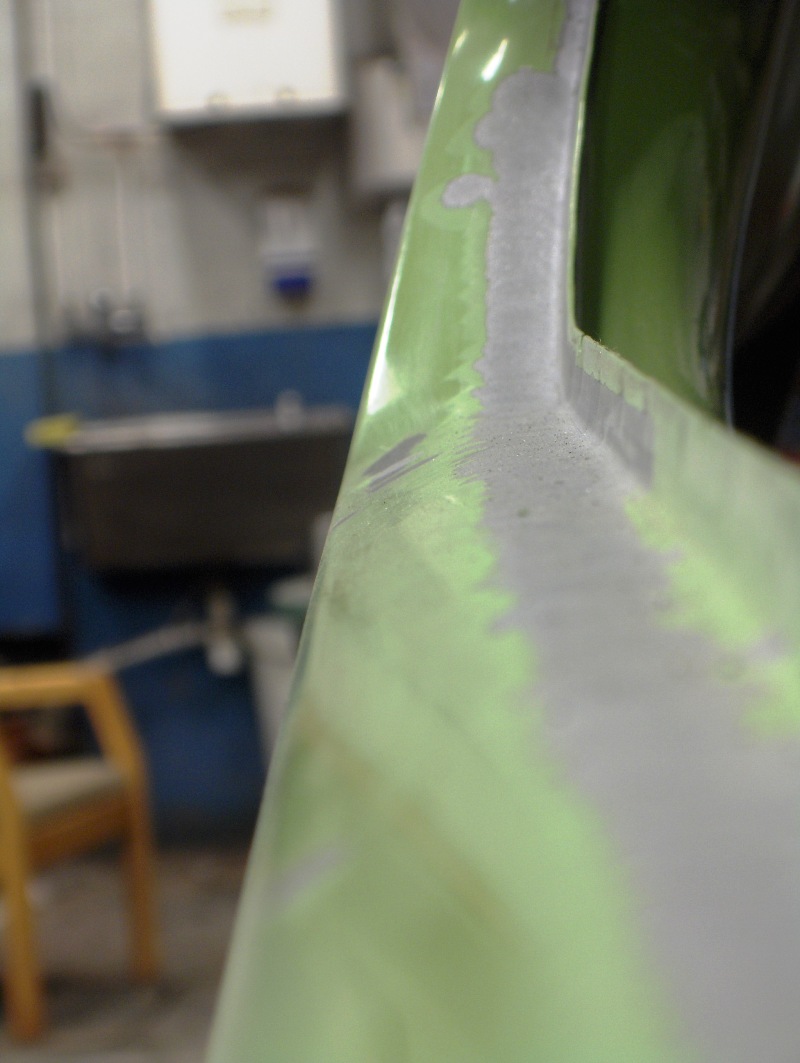 Rear left side of car primed: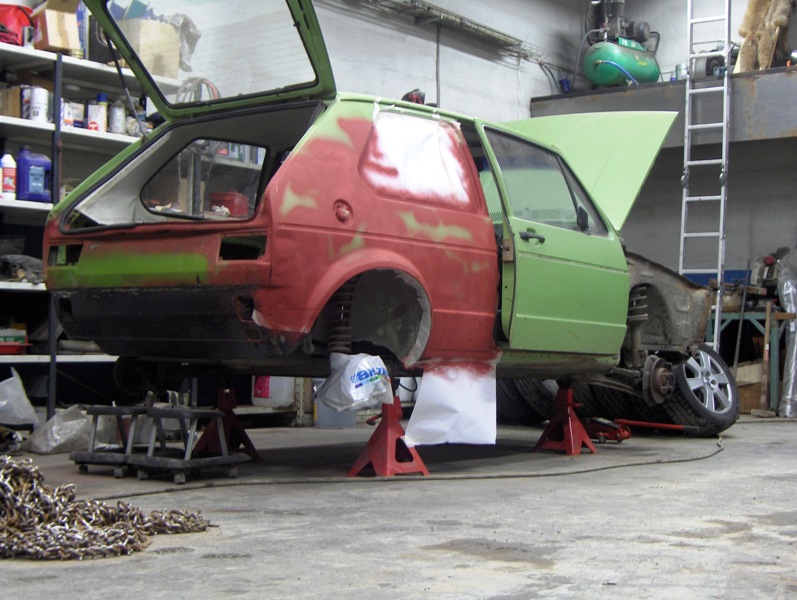 Right side primed up, doors coming of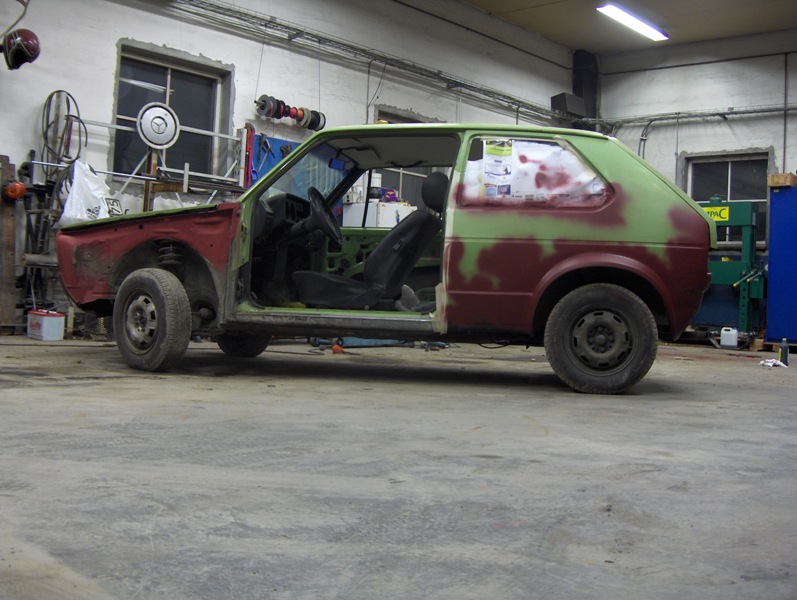 Mid-November came the time for ordering rims for the car. I ended up with these in 15X8. I plan to fit 195/45 15 tires to them when they arrive
Some patching of the bodywork: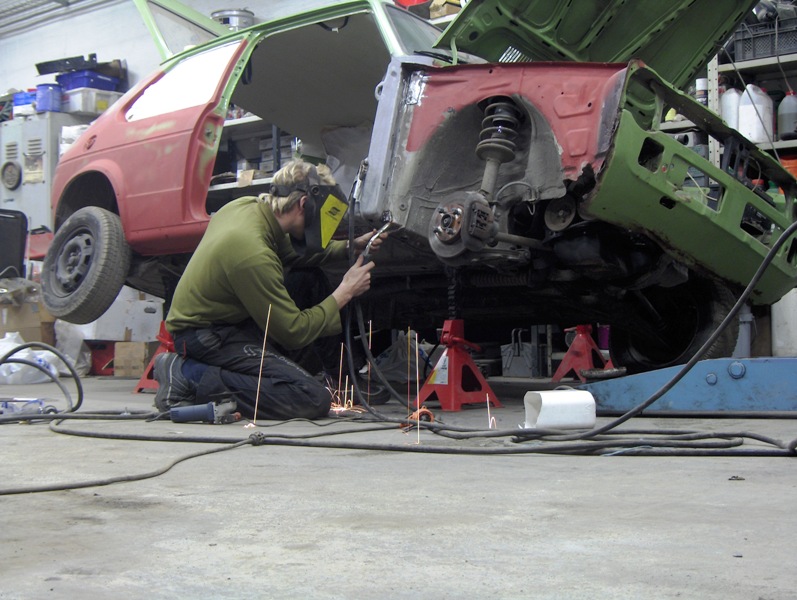 Nothing beats the feeling of seeing your best friend using an angle-grinder on your car: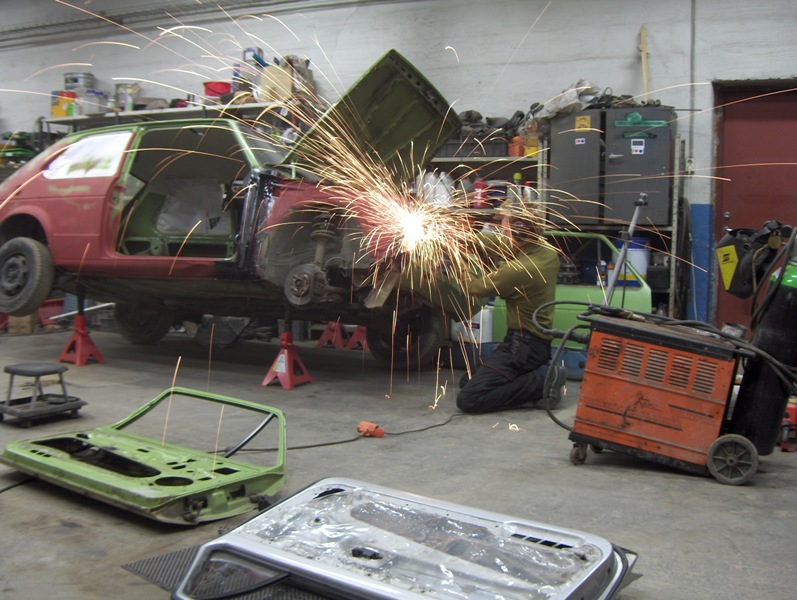 So, what do one do? Well.. Join in
Why? To remove the front of the car: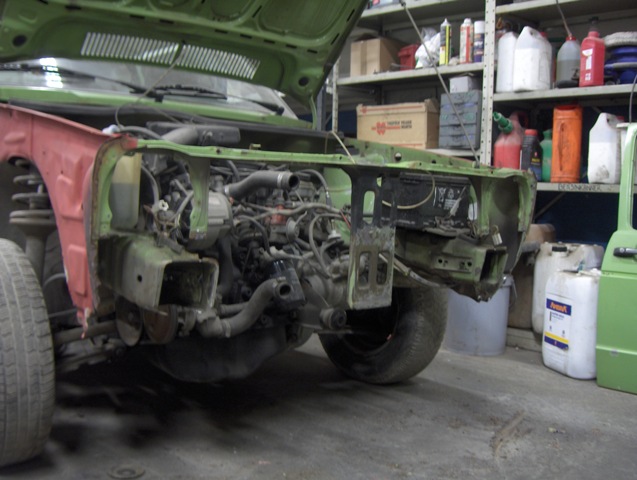 And, at the end of the day we fitted an new front: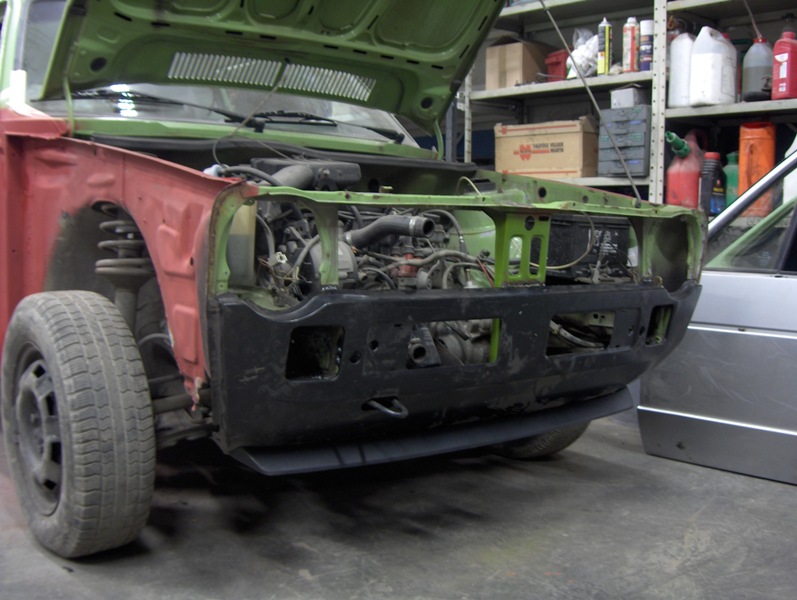 Then, still with some bodywork yet to do, I got a bit tired of that kind of work, so I started renovating the brakes and suspension parts: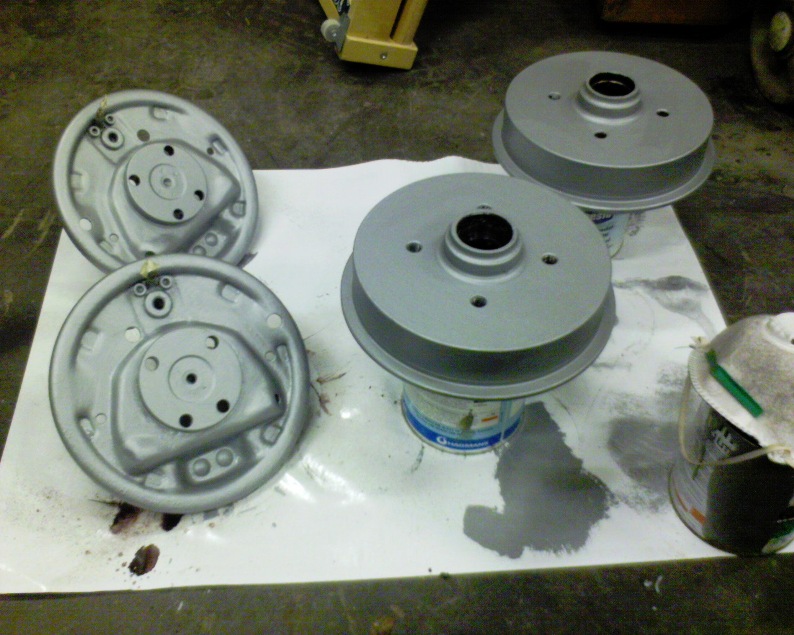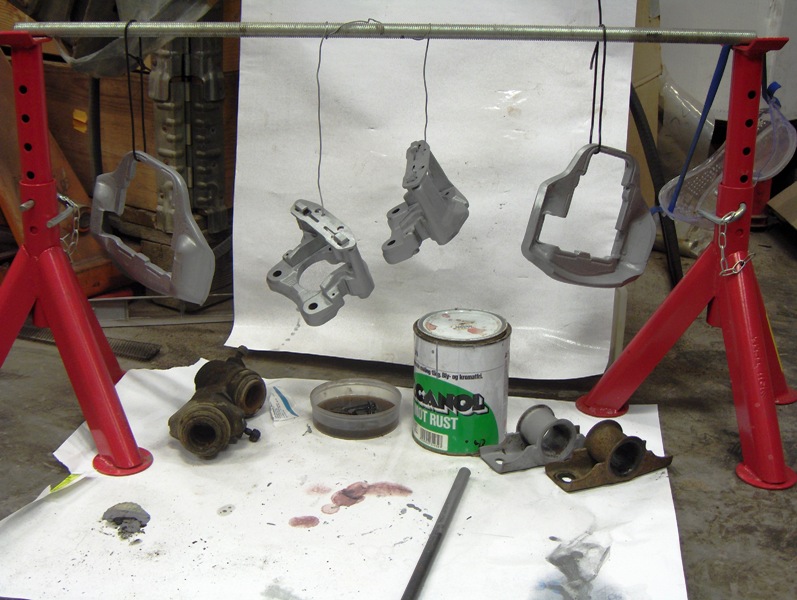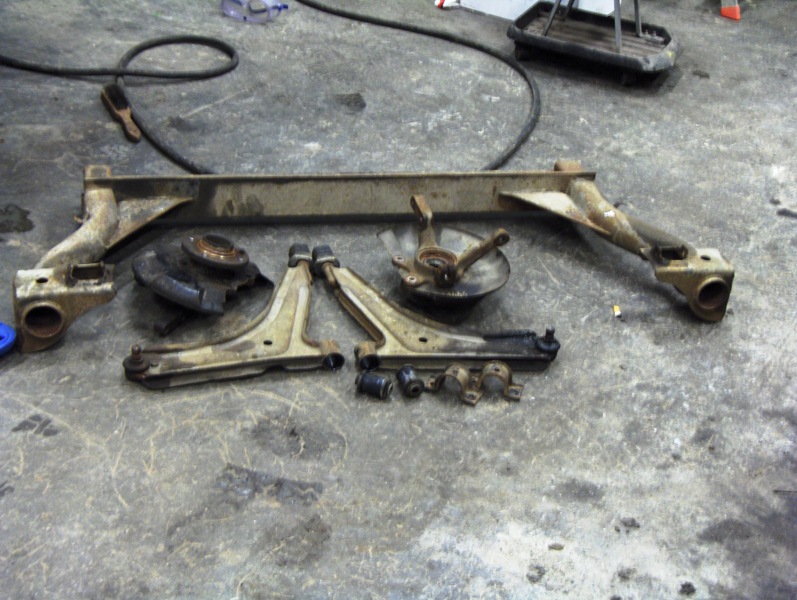 Overview in the beginning of December: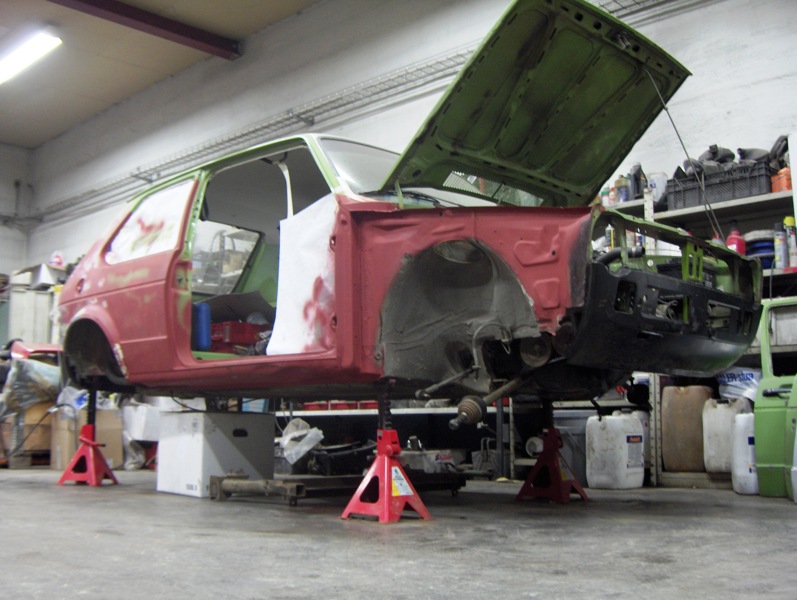 More renovating of bit's 'n pieces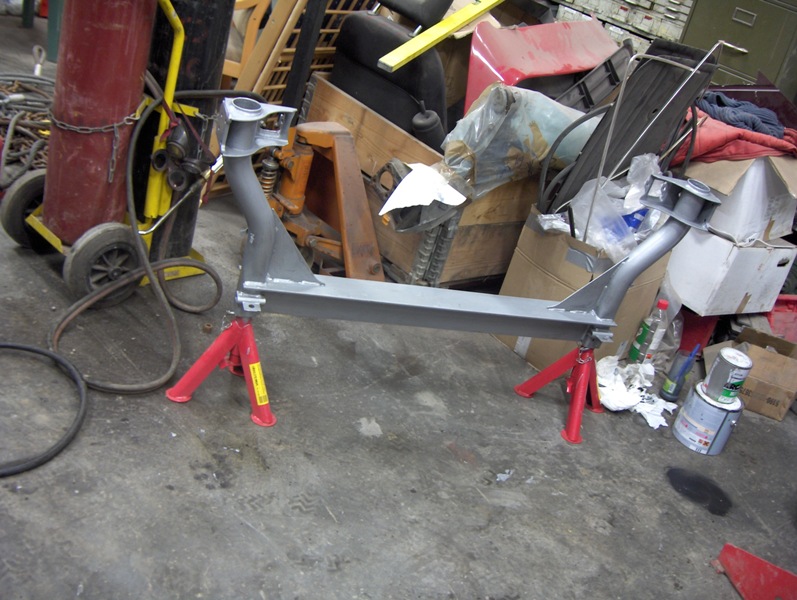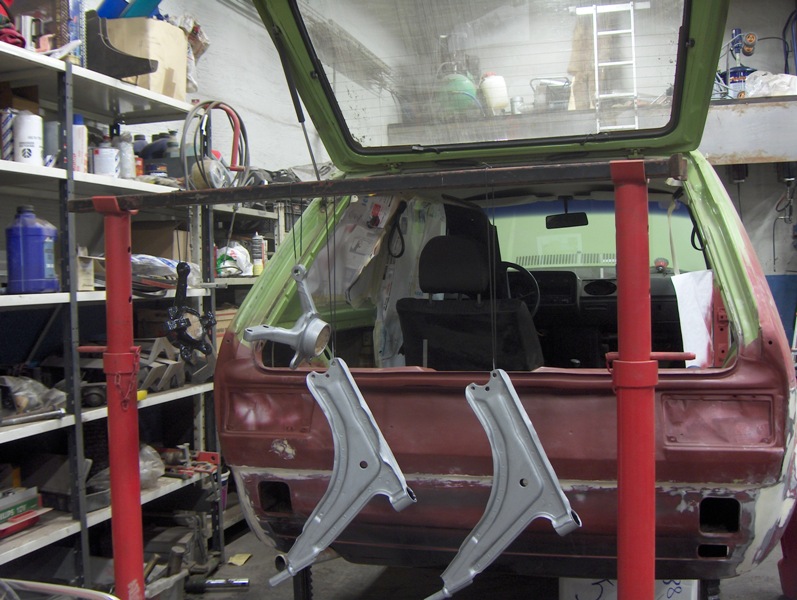 New poly-bushes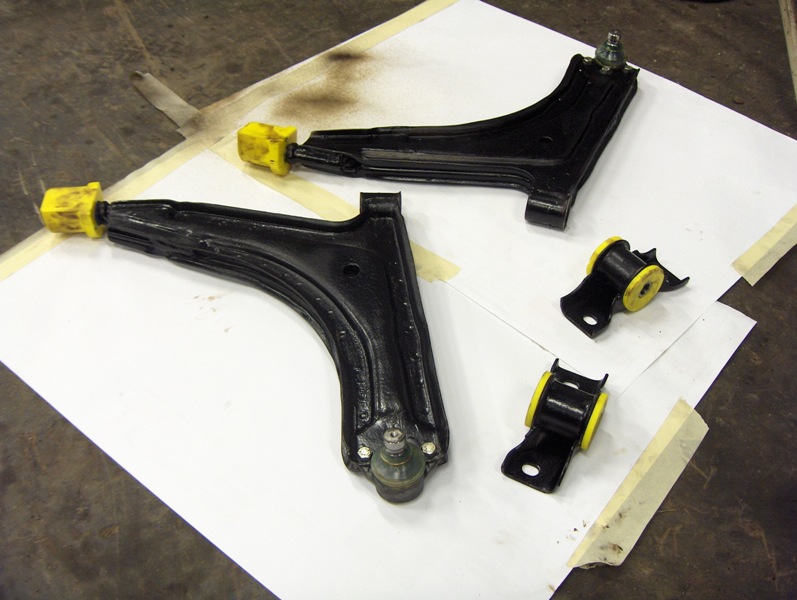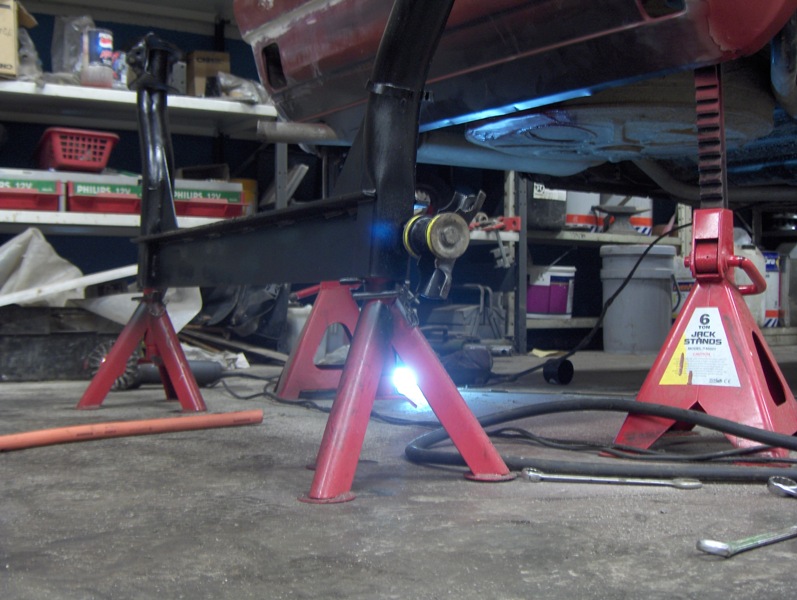 By the first week of December I had also received my brand new FK adjustable coilovers: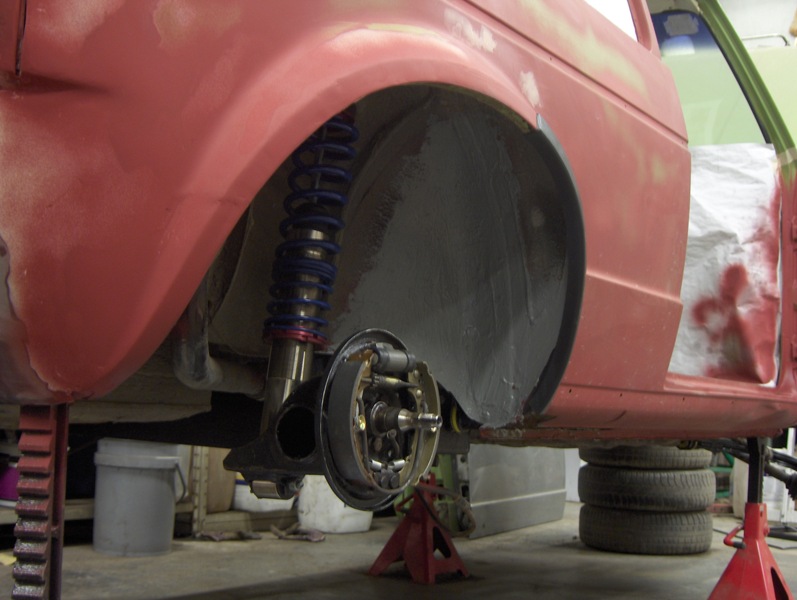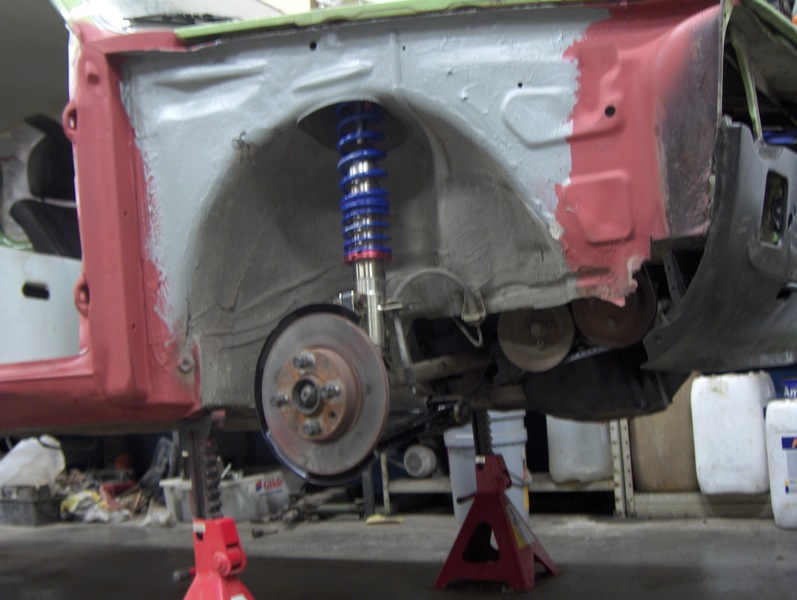 And that is pretty much where I'm at today... Will continue working on the car during the winter... If you want, I'll try to keep this thread updated..