So I am now the proud owner of a 75K original mile bone stock 84 GTI!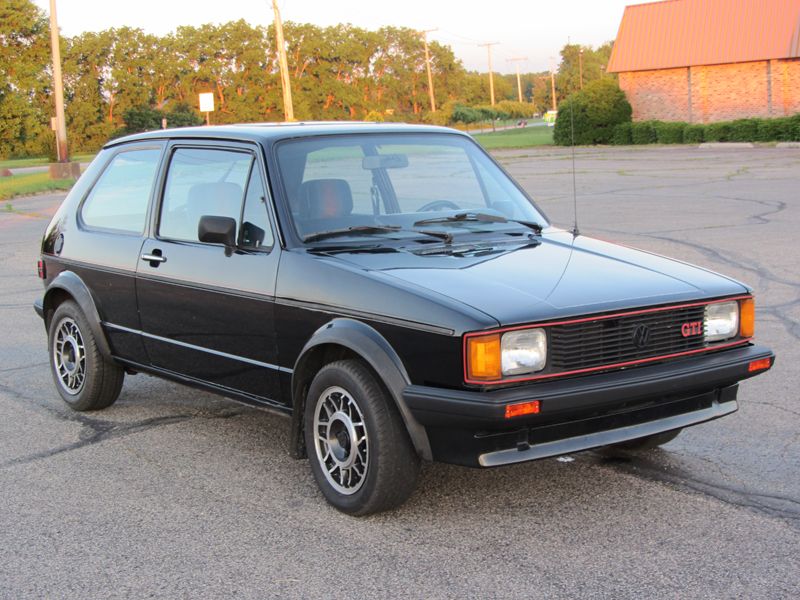 To build up some back story here I find this to be nothing short of a "miraculous Craigslist Find", especially considering that this was found in Chicago, and according to a friend of mine was available online for a few weeks time before I scooped it up.
So at the time I was mulling over whether or not I wanted to buy a different 84 GTI off of a friend for some time, but this car was really in saveable but rough shape at this point. It was also a gutted track car essentially, meaning that it was destined to be an SCCA and road racing hobby car, not something comfortable enough to drive for hours at a time or to work etc if I felt like it. So the night after my 3rd visit to see that particular car and the realization that it probably needed a rotiserre resto for all of the issues it had, I was searching on autotempest.com for Rabbits, hoping I might find a clean Southern shell or something.
Then I saw my GTI. At this point it was totally "too good to be true" based on the condition of the car that I saw in the pictures. The paint looked great, the interior was in amazing shape, how the hell is this car still available? I figured it was already too late when I emailed the guy asking if he still had it.
But he did! So I asked to see it the next day, Sunday, but he was unavailable for the whole day and we made plans for Monday evening for me to see it. Good I thought, at least it wasn't gone yet. So Monday morning rolls around and I start texting him, thinking the whole time that this thing can't possibly stick around for long. BTW I had a 2.5 hr drive from Indiana to get there. So we talked a bit on the phone and I took off.
I saw it, took it for a test drive, and just knew I had to have it. I put a down payment on it to hold it and went home and started making arrangements to get a loan, etc. Finally the day came about 2 weeks later when I could pick it up. I had to drive to the airport 40 min from me in South Bend, IN, get on the Shore Line train to downtown Chicago, transfer to the Metra train to get out to the suburbs, and finally reach him by 8:30. BTW it was now a TORRENTIAL DOWN POUR outside! I'm in a 29 year old car that I'm driving for the 1st time, I know nothing about 8Vs or the mysteries of CIS, the car has been somewhat sorted out by this point and running good for the past 3 weeks but had sat in storage for 7 years prior to this date, and I'm just praying that the windshield wipers work good! What could possibly go wrong?
Miraculously although the deck was stacked against me in every regard, I made the trip okay. There were some very white knuckle moments as the concrete seams on 94 E threw the car around and I was afraid of being blown off the road by the semi next to me, but for a maiden voyage in the worst of all possible circumstances, she did just fine and got home safe!
So as far as I know, and I really wish I could find out more about the history of the car, it had spent it's whole life between IL and WI according to the title. I am the 4th owner of the car according to Carfax. The person I bought it from was a guy that specialized in buying and flipping cars, and he bought it from an estate sale in WI. It had been sitting since 2006 prior to this. I thought about trying to reach the previous owner listed on the title by mail, but when he said "estate sale", I can probably assume that the guy is now deceased. In any case, whoever owned it before me loved this car very, VERY much to keep it in this kind of shape. It IS the proverbial "Grandma Car" we all hope to find.
So enough typing, let's get to the pictures right?
Here it is the day I brought it home:
Image uploading. Refresh page to view
The all too period correct fogs were a nice touch, but the paint on the bumpers is shot! To the joy of the NA GTI purists I may someday refinish them, but for now they are off the car. The rear bumper is really shot at this point and the support was bent down too because the PO had backed into something at one point apparently.
Here's the rear view:
Image uploading. Refresh page to view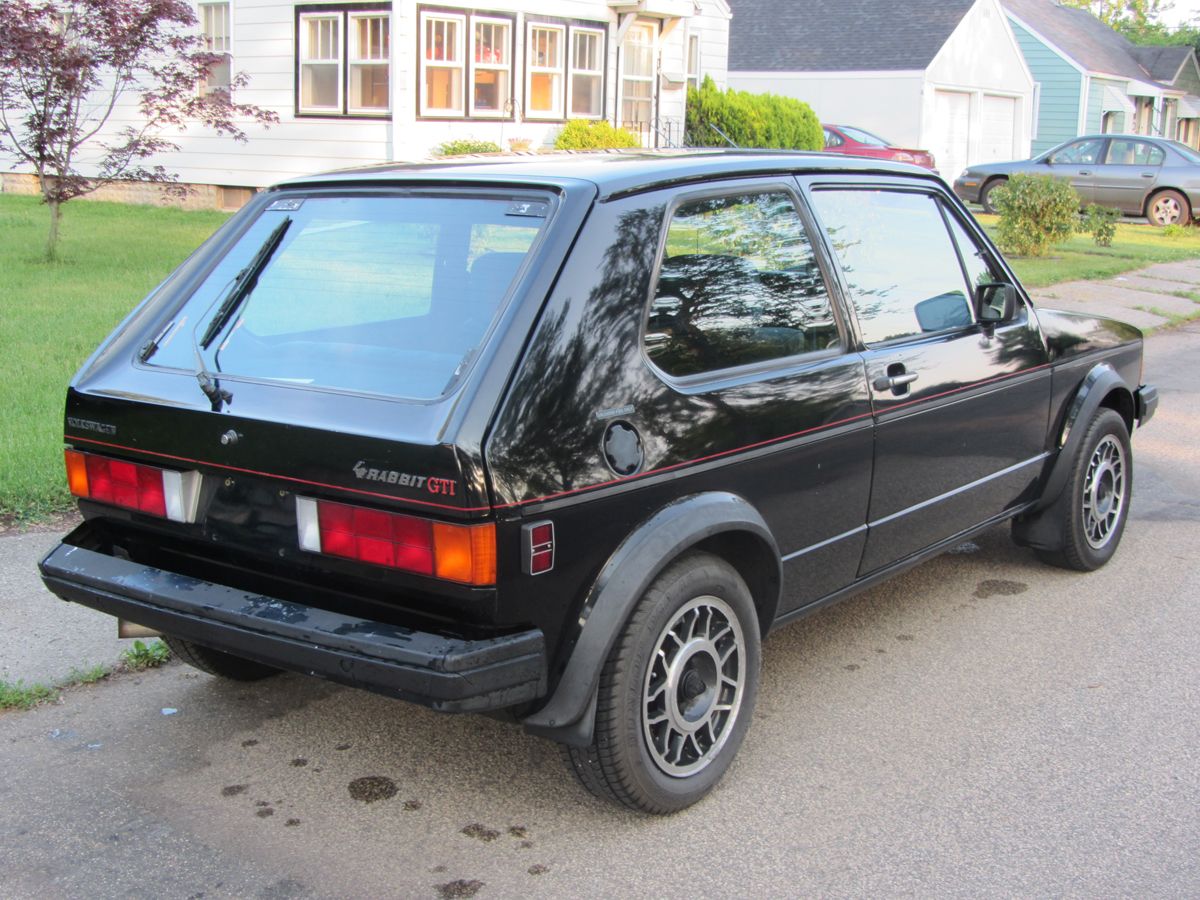 And here's where it starts to get really awesome, the interior!
Look at those seats! There's a cigarette burn on the driver's side bolster but otherwise these things are AMAZING! I can't believe the condition they are in.
Image uploading. Refresh page to view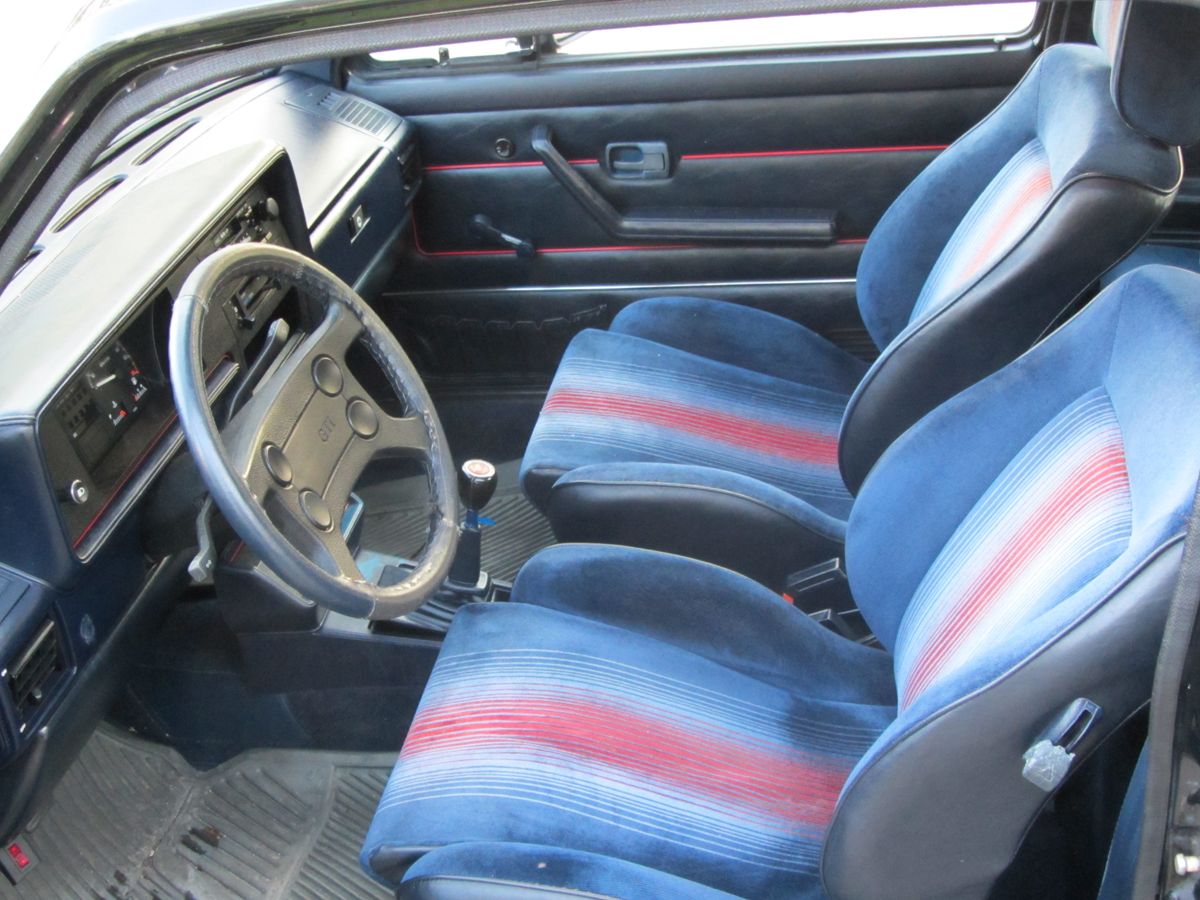 Image uploading. Refresh page to view
Image uploading. Refresh page to view
Image uploading. Refresh page to view
I really began to appreciate how different of an experience driving this car will be when I saw the dash and how "Spartan" the controls are. No cd player, no "media sync", no Navi, no ABS, No Traction Control, No Power Steering, No AC even. Like many people have said driving something classic gives you a different appreciation for driving period.
Image uploading. Refresh page to view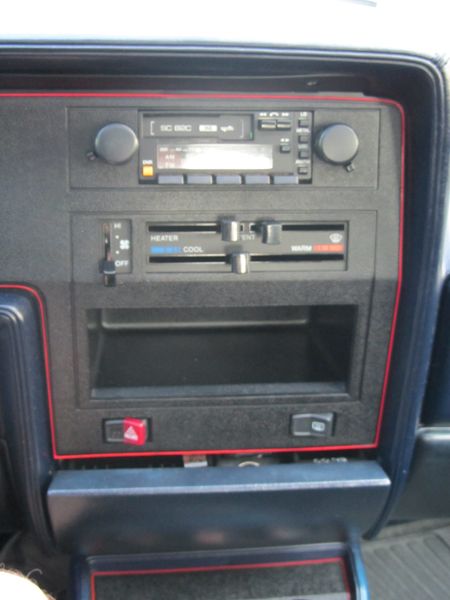 And the proof is in the pudding. The odometer is working and based on the condition of the car I have good reason to believe it hasn't rolled over yet:
Image uploading. Refresh page to view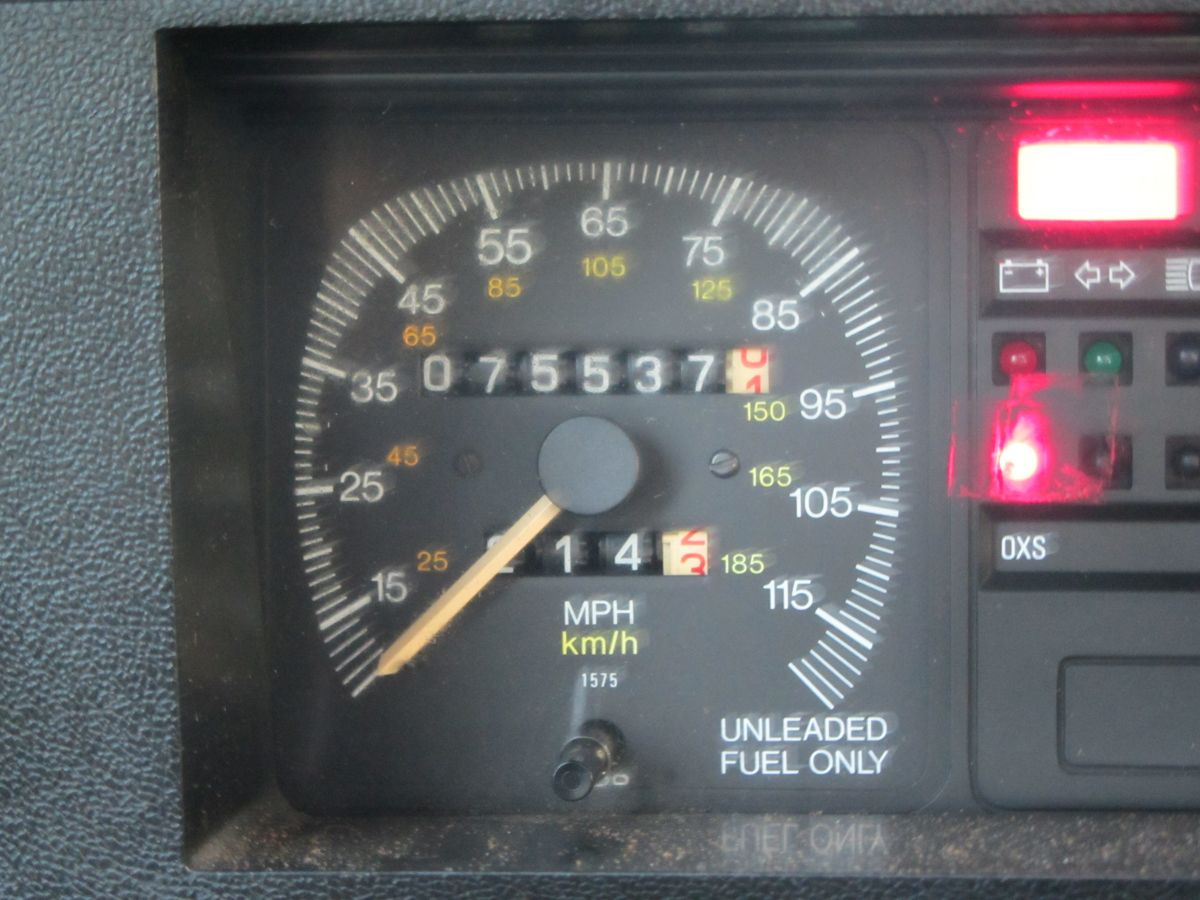 So this is probably one of my favorite parts of the car that I discovered after I got it home:
Image uploading. Refresh page to view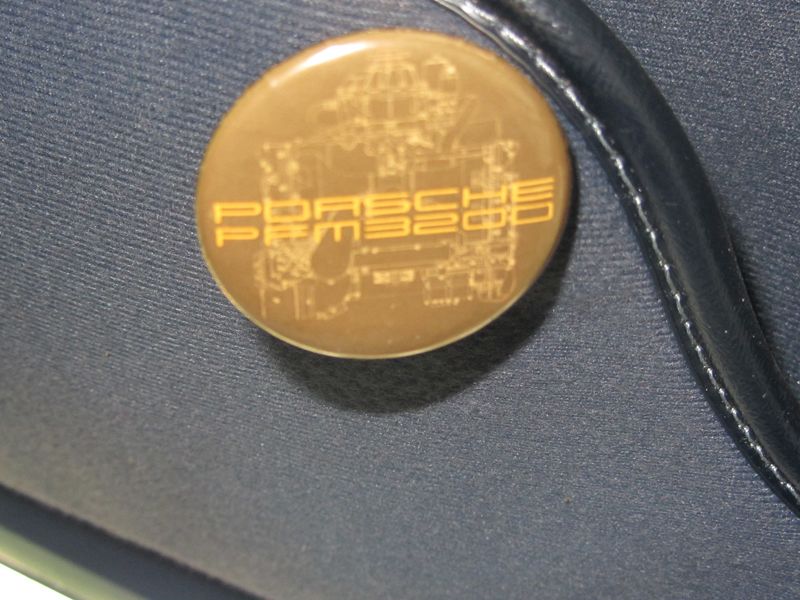 This was pinned to the driver's side sun visor. I googled Porsche PFM 3200 I found out that it was an aircooled Porsche aircraft engine derived from the 911 motor that was developed in the early 80's. I love finding artifacts like this. Things like old stickers from drag racing events, dash plaques from car shows, etc. really add to the character of vintage race cars and hotrods, etc.
And this one was pinned between the visors:
Image uploading. Refresh page to view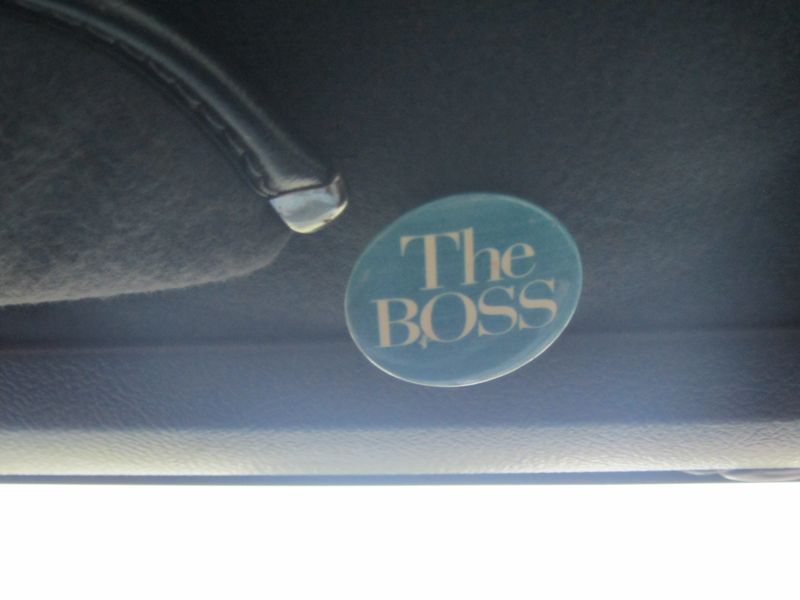 Is "The Boss" in reference to Bruce Springsteen? :laugh: Maybe not but I'd like to think it is! I'm replacing the headliner as we speak but these will go back up after it is done.
And I ain't worried about these stinkin' towers!
Image uploading. Refresh page to view
I'll have more engine shots up after I give it a proper underhood detail. It is in nice shape under there too though.
Like I said the car is also 100% stock! I can't say that I will keep it that way, but I promise that this thing will stay very "Period Correct". I won't even be putting a modern radio in it.