Discussion Starter
·
#1
·
Today, I got the privilege to participate in the Miller Motorsports Park Wide Open Wednesday in Tooele, Utah. There are several things that one could participate in, such as a track session, karting, and autocross.
My car (above)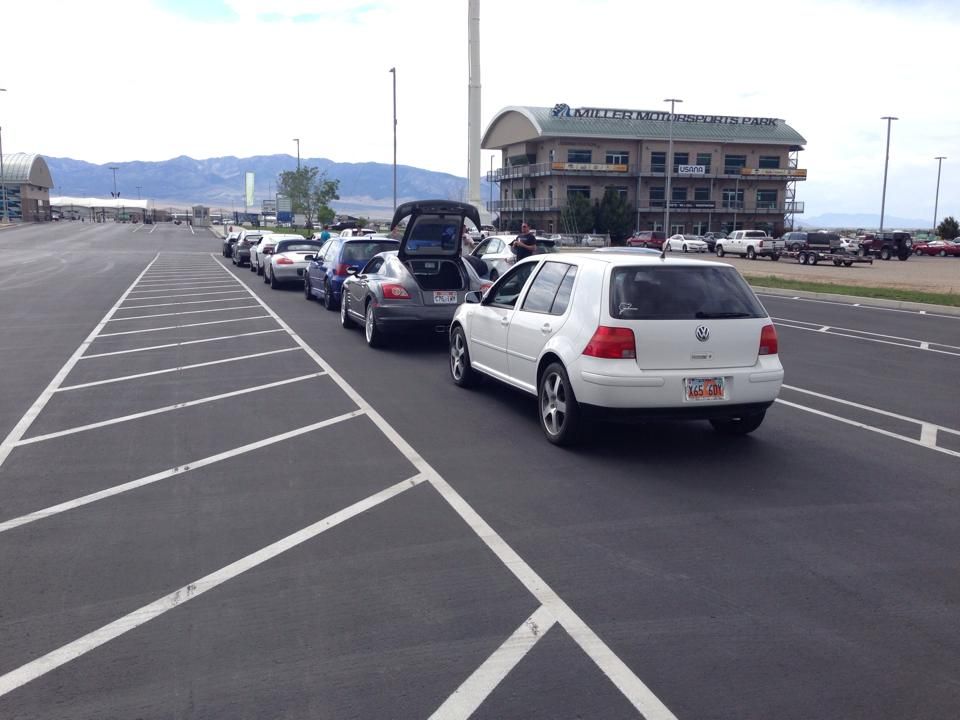 The Blue R32 can be seen in front of the Crossfire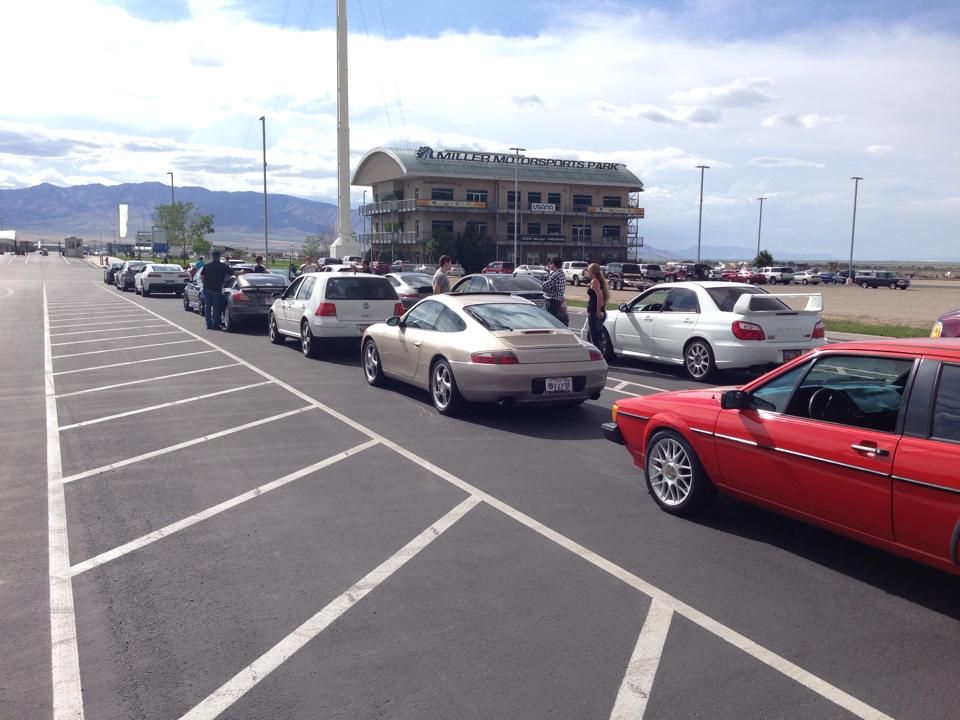 Most of the crowd right before the track opened, also the 'Rocco is in red to the right
My little two liter Golf was arguably the slowest car there, but it still was the most fun I have ever had behind the wheel. The other participants there were really cool. There were some really unusual cars that showed up, such as a Jeep Liberty and an race prepared 240Z that was beat on enough to make it look like it belonged on the dirt track. An '04 R32 showed up as well as an '88 Scirocco. In terms of the actual racing, things were pretty laid back. At first, me and some kid in a Sentra had the course to ourselves and was able to make 15 runs before some others came from the track. My car kept wanting to understeer and the tires kept breaking loose on the hairpin. Nevertheless, I put out some solid runs. Car is currently stock.