Discussion Starter
·
#1
·
1988 Golf CL, Pictures of my project.
I got this 1988 Golf cl at a local Junkyard running for $500.
The car has come a long way, took alot longer too.
I Would like to thank every one Who donated time and brain power.
The inside saw lots of changes.
December 2004
Febuary 2005
Simple and tastefull was my aim and i think it still holds close to that.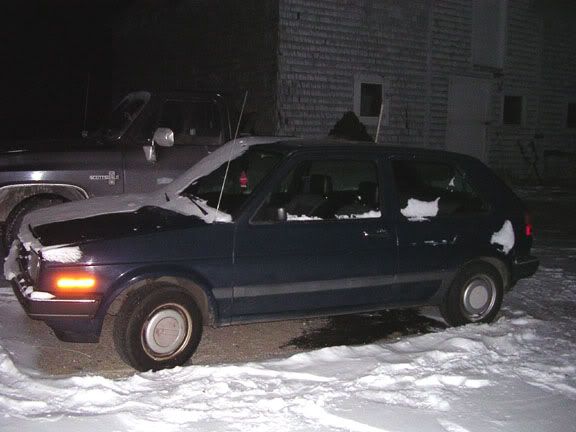 December 2003
Febuary 2004
May 2004
March 2005
under the hood is stock except for A 2.0xflo motor, drilled out air box, a Green filter and a MK3 battery cover.
This car being my first actual car i did any upgrades too, i think it's coming out alright. http://****************.com/smile/emthup.gif
Many
http://****************.com/smile/emthup.gif To every one who helped!
Later
Alexi
Modified by vw_streetrider at 1:49 PM 3-7-2005
Modified by vw_streetrider at 11:32 AM 3-24-2005
Modified by vw_streetrider at 11:41 AM 3-24-2005