Discussion Starter
·
#1
·
I saw someone posted their intake, so I figure i'd post mine from the summer, Very very similar. I used an AEB big port intake for the runners, tried to keep the runner length as long as possible (closest to stock as possible), and made some velocity stacks out of the stock plenum.
The whole plenum/manifold was made from scrap/junk metal, that's why there is a weld down the front (cut an 8" tube in half, then welded together).
I designed it to be 3.5" for the front, and taper to a 3.75" back plate, so it wouldn't be sqauare. This way when the metal expands/contracts on the car, it does it in a "roundish" way, and has a much better chance to resist cracking.
http://****************.com/smile/emthup.gif
AEB next to stock runners, this is before the AEB got a port job too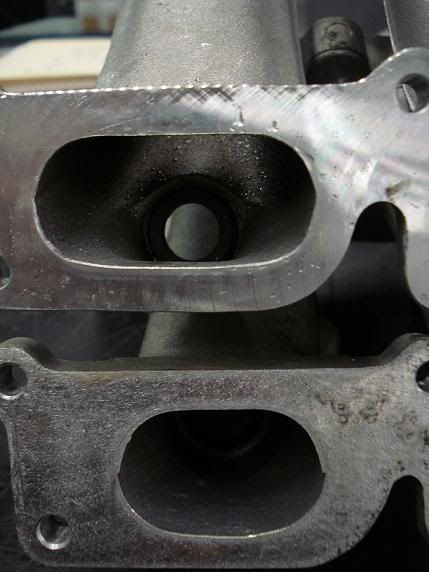 runners
lots of welding/grinding
Rolled a piece of sheet metal aluminum to point the throttle body forward and down, very difficult.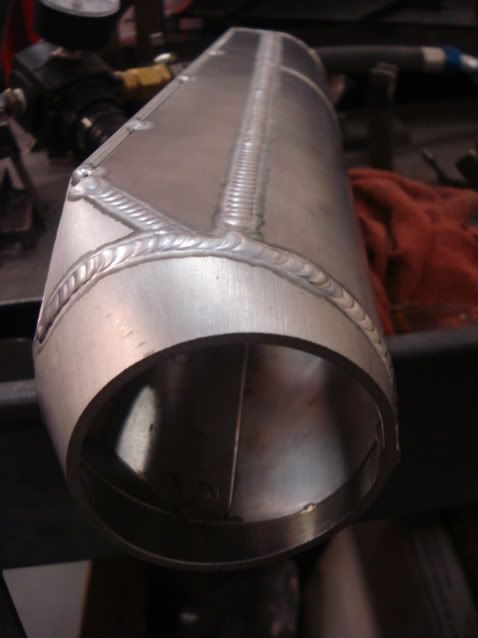 Bent the side 2 triangular pieces as well to give it a smooth transition.
intake temp sensor block/thing I made.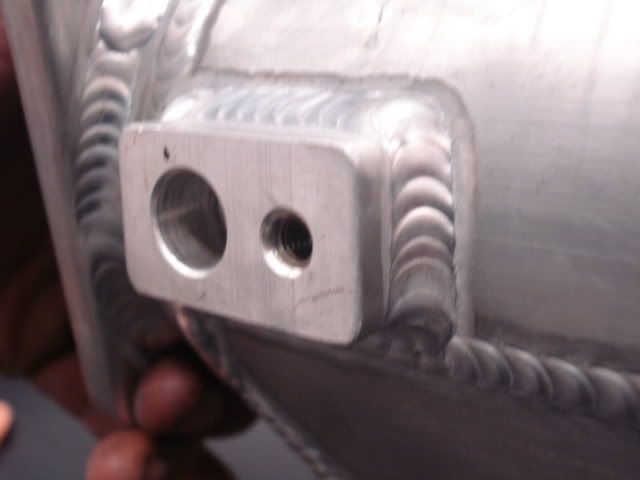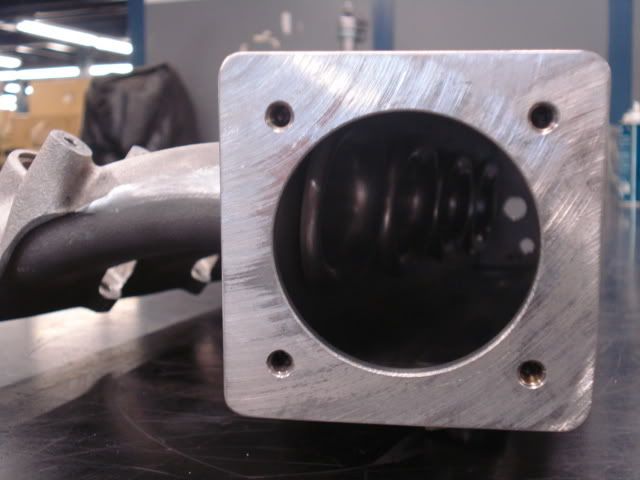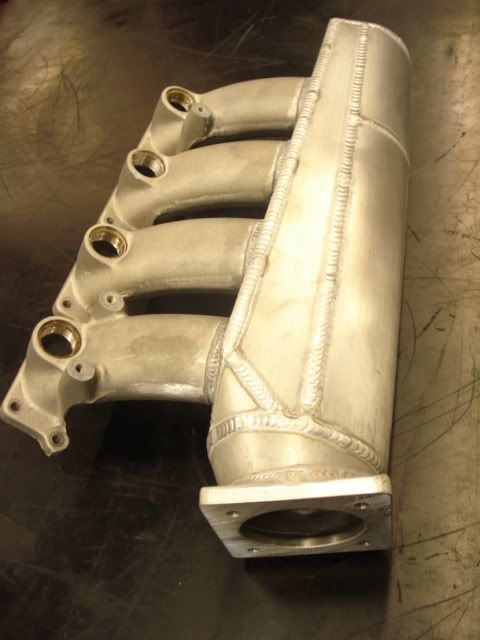 all done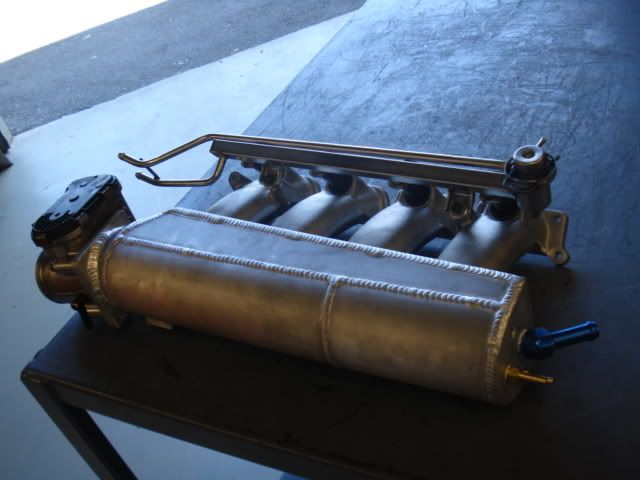 on the car....
encase you guys were wondering, dyno'd on pump, made 403whp at 23-24psi, stock cams/throttle body/valvetrain.
whaddya think?