So I decided to do this out of the blue to help keep track of what I have done.
2003 1.8T AWP, NON 20th:banghead:, 5 speed.
WHAT I'VE GOT SO FAR.​
motor/trans.
Driver side Raxle,
R32 front brakes,
20th rear brakes,
Tyrol Sport stainless steel brake lines f&r,
Tyrol sport caliper stiffening kit,
5mm spacers up front,
15mm spacers out back,
o2M swap
clutchnet stage 2+ with single mass billet steel Fly wheel.
NueSpeed short throw shifter/air filter,
2001 audi S4 n75,
Walbro Intank Fuel Pump,
FT TIP,
Franken Turbo F4hT (studded for manifold)
Franken exhaust Manifold,
3" DP,
3" high flow CAT,
2.5 back,
tucked tail pipe,
1" motor mounts,
EuroCustom FMIC,
EuroCustoms FT f4h tune with 2 step, no lift shift and emissions deleted.
DLI Teknik Motor Mounts,
Tyrol Sport poly dog bone bushings,
FFE Solid Shift cable bracket bushings,
42DD billet aluminum endlink bushings,
42DD billet brass relay lever bushings,
AEB head,
ARP head bolts,
BKR7, (iirc, the copper spark plugs),
Welded AN fittings to engine coolant pipe,
Billet T-stat housing,
Billet coolant flange with AN fitting
braided hoses with AN fitting for heat exchanger.
Evap delete,
IE stage3 timing belt kit
IE billet fsi crank timing gear,
Fluidamper crank pulley
NLS clutch shim,
USP's SS braided clutch line,
SS braided oil feed line.
~Partial Engine Rebuild~
All of the gaskets, stretch bolts crush washer, ect, ect.
Rebuilt AEB head, Decked and Checked all OEM.
ARP Head Bolts.
IE billet press fit crank timing belt gear with the FSI 6 bolt interface.
Fluidamper with the FSI 6 bolt interface to match.
IE Stage 3 Timing belt kit.
Billet T-stat housing and coolant head flange.
braided heat core lines with AN fittings.
Port/Gasket matched the Intake Manifold at the TB and the runners, Intake/exhaust ports and the Exhaust manifold at both ends.
FT silicone TIP.
New Cam Chain Tensioner and Cam Chain.
New T-stat.
Cleaned the Oil filter stand.
UroTuning Evap delete.
Power south gasket.
Verdict Motor Sports Billet injector bungs
USP SS braided clutch line.
NLS TOB spacer.
aaaand... I think that's it.
Body/wheels.
OEM R32 front bumper,
badge-less grill,
hood filled,
BFI black head lights,
glass headlight lenses,
Hella Magic Colour tail lights,
rear wiper delete,
shaved rear badges (except for the VW emblem),
(show wheels) Miro STP1 front 18x8.5 et30 Falcon 912 215/40, Miro STP1 rear 18x10 et25 Falcon 912 225/40.
(daily wheels) Ariettas, Potenza 215/45
notched Frame.
Rolled fenders.
suspension.
V1 management,
Air Lift XL front,
rear sleeves,,
dual 444cc compressors,
stainless steal braided leader lines,
one 5 gallon tank,
1/4" air lines.
R32 LCA bushings.
Interior/audio.
42DD LED kit
24V black leather interior
DEH-P790BT head unit,
Precision Power PPI BA2200.5,
from airride ECU the Ethernet cord runs under seats and carpet, up into the arm rest.
autometer boost gauge (mechanical),
Greddy Turbo Timer,
Turbo Timer Companion Lite,
Innovate Motors MTX-L wideband AFR Gauge in a 42DD A pillar pod,
6speed shift tower,
custom trunk raised floor (to hide the air management),
head rests deleted:laugh:
before I started modding.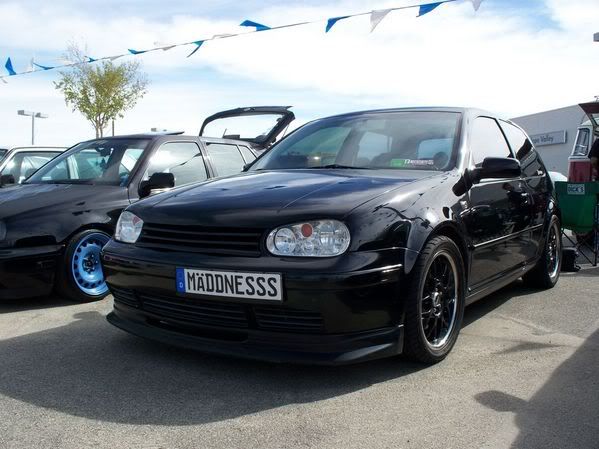 before air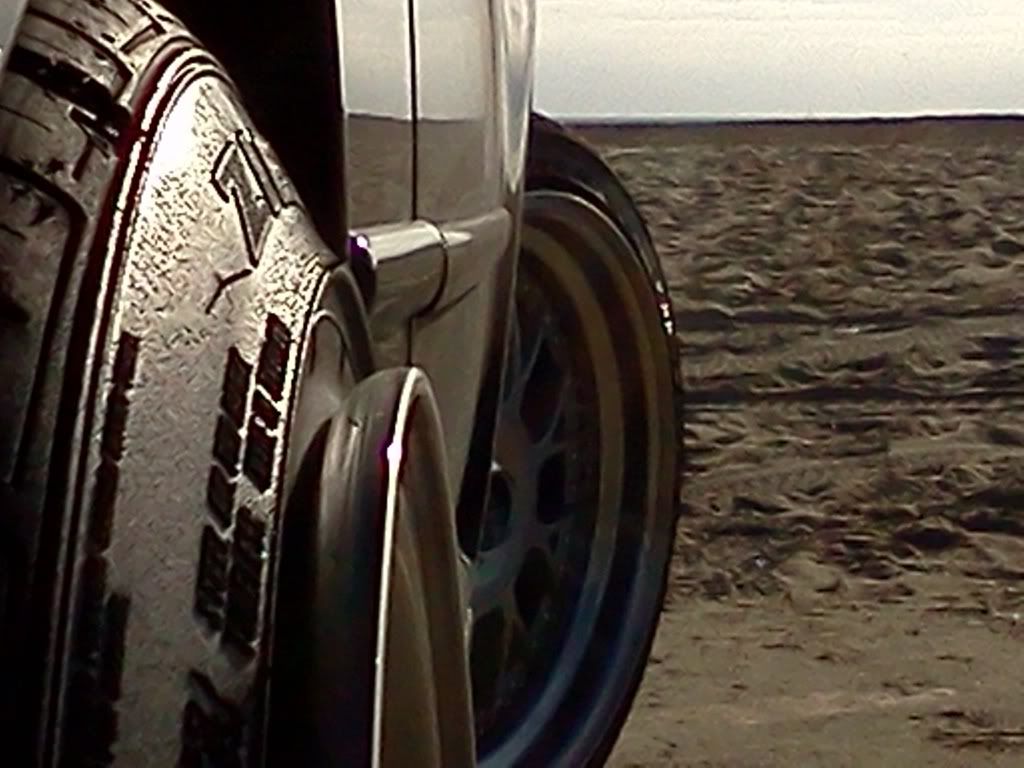 after air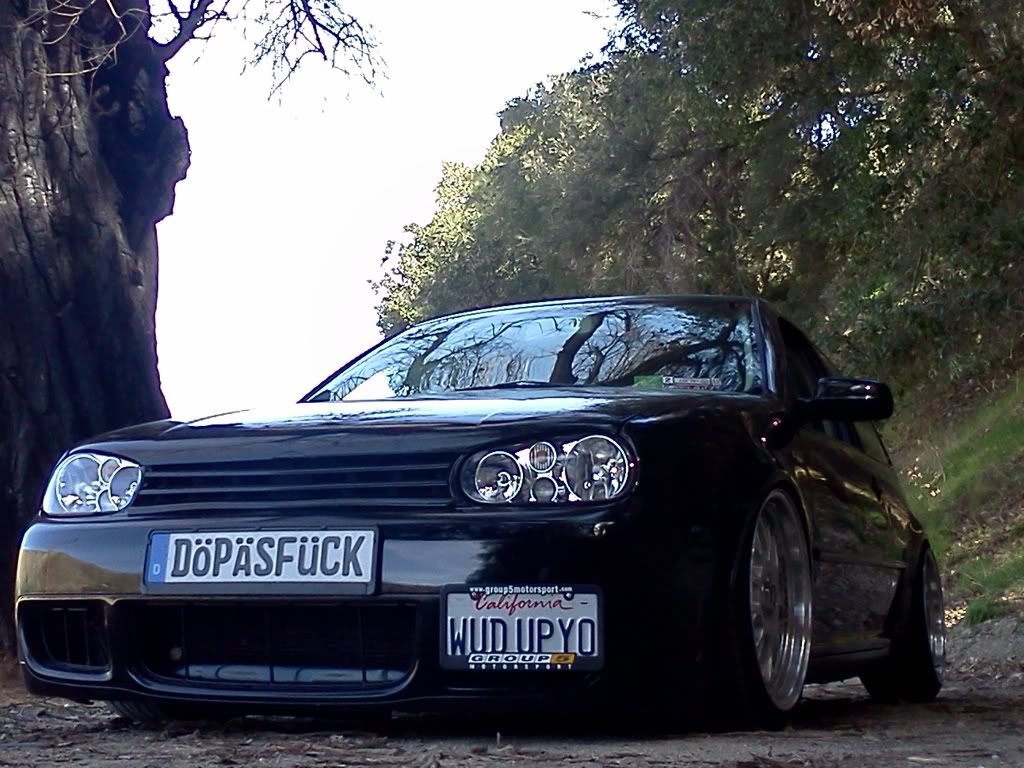 @Hella Flush LA
TO COME.​
motor/trans
Maestro tune,
2.1 stroker kit,
AWD swap,
passenger Raxle,
LSD,
Mishimoto Aluminum Radiator and Oil cooler.
hoping for low 300s HP/TQ.
ps: for all you BT guys.
look up in the sky,
the amount of hippos you see,
is the amount of f
U
cks that I give what you think.
body
R32 skirts,
R-line rear bumper,
pull fenders,
re-paint,
suspension.
r32/TT LCA & spindles,
poly rear bushings,
Interior audio.
EGT gauge,
and a fancy sound system:laugh:
If you insist on hating, just remember, look up in the sky.:beer: