BoosteOne's Caddy Build
I'm gettin to old for this
But I love it.
Long story short, I commute about 85 miles a day for work. I have a nice new car to drive, but its racking up miles at sickening pace, and the best I can manage out of it is an average of about 23mpg. I don't want to drive my dually as a daily because, well, it only gets about 18. I was considering getting my MkII VR resurrected, but that thing only gets around 23...
So, on July 26th, I picked up my new project. a 1982 Caddy Diesel with a broken timing belt. Body is in fair shape. From what I could tell, body was in decent shape. Shock towers seemed solid, floors seemed good.. Had some rust bubbling though in one fender, one A-Pillar, and one B-Pillar. Its a 5 speed truck, with a gutted dash.
Plans are get the 1.6D running again, but later replace it with a 1.9TDI or AAZ.. Roll on 14x8 and 14x9s and coils and rear axle flip. Paint to be BMW Leguna Seca Blue.. I have a friend with an 01 M3 and I love the color.
The rest of the details will sort themselves out.. But I originally planned to have it repainted and together by the first week of October or so..
Here she is when I first got her...
July 26:
Still on the trailer as I day dream with excitement through the back window..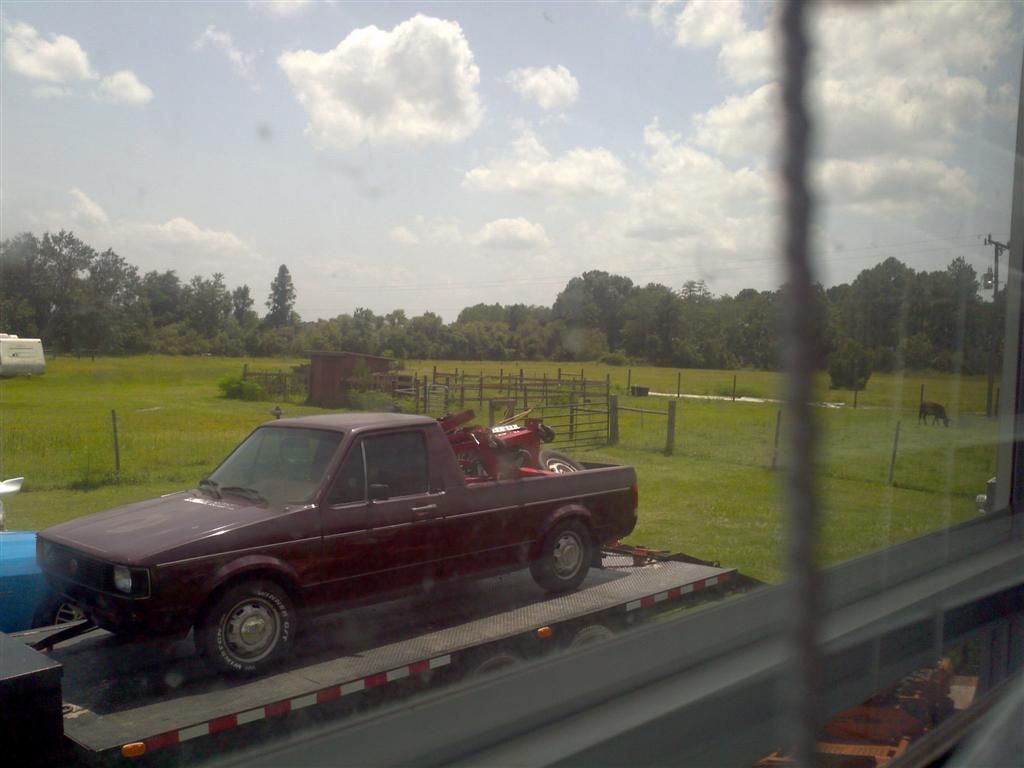 Got her offloaded into her temporary parking spot out back. The truck came with 2 bed loads(the caddy and my dually), and a cab load of spare parts..
Interior Looks pretty good.. Too bad theres nothing behind the dash..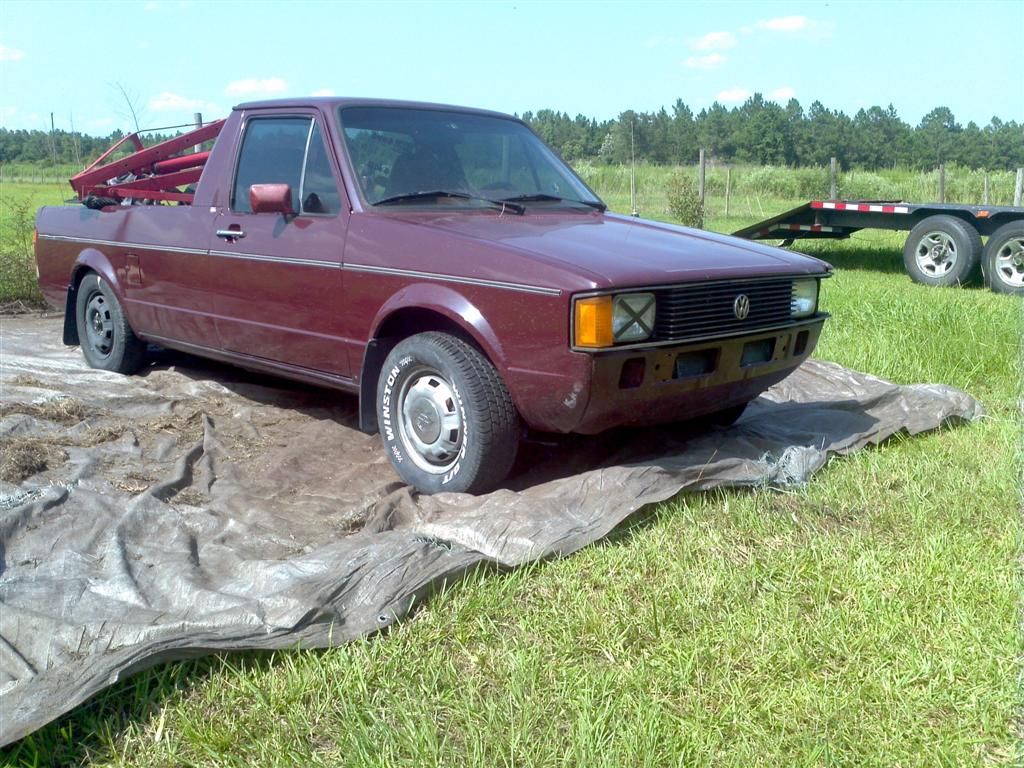 The very, uhhh, lively painted 1.6D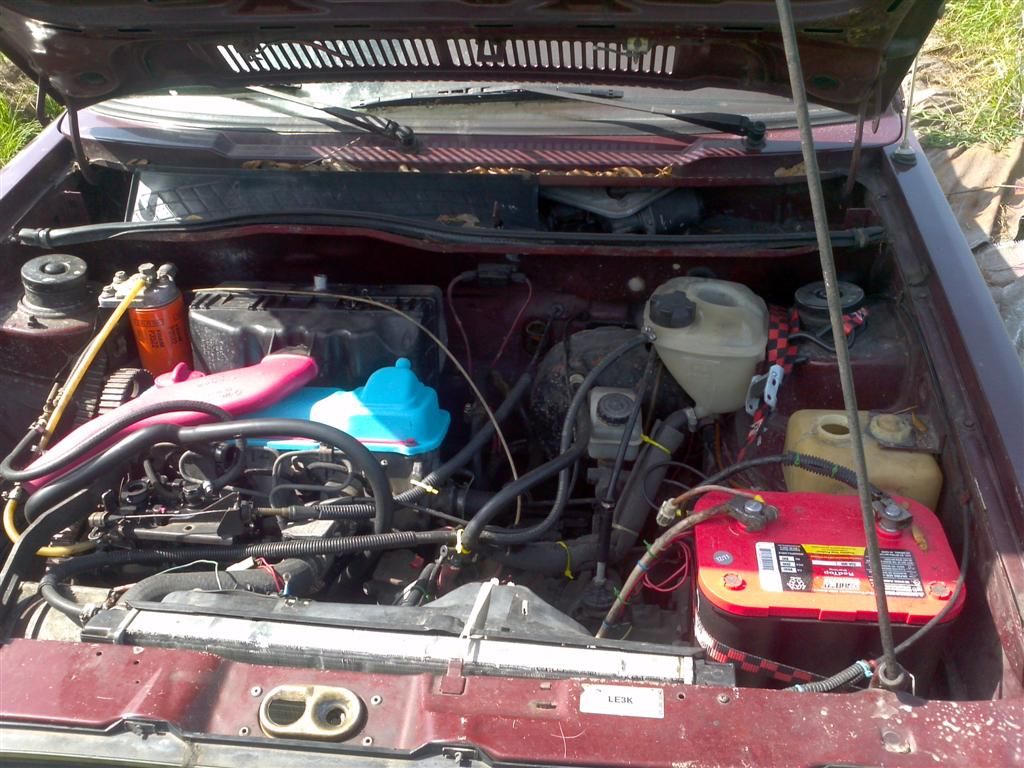 Since I have always preferred round lights going back into the mid 90s, first thing I did was source a round headlight swap. I found a wrecker who had a 90 Cabby that was in pretty good shape. I ended up buying the front clip. Since there is nothing behind my dash, and hard top rabbits that arent already half stripped are getting harder to come by in these parts, I also decided to get the dash, A/C stuff and all.. So the Caddy will be getting a Cabby dash swap.