Discussion Starter
·
#1
·
Hello,
as I have been somewhat busy getting the thing back on the road since my roadtrip with it (see
here
) I thought I could keep you somewhat opdated about the things I did and still have to do to the car. After all you don't see too many of these in the 'lounge.
So, let's start:
The car was "given to me" back in 2000; it belonged to my sister's husband. It started to give him headaches a couple of years before and as he needed reliable car he bought a Lupo and put this one in his backyard. This all happened in Italy.
In 2007, while I was ther eon vacation I decided it was time to start looking after it. I found out that the engine was locked and that the interior was half gone (mostly the headliner and the seats), but I also found out that the body had no apparent (and hidden) rust. So I had a good restoration base.
I took the engine off the car and realized it was badly seized, water having corroded the cylinder liners and the pistons seemed glued to them.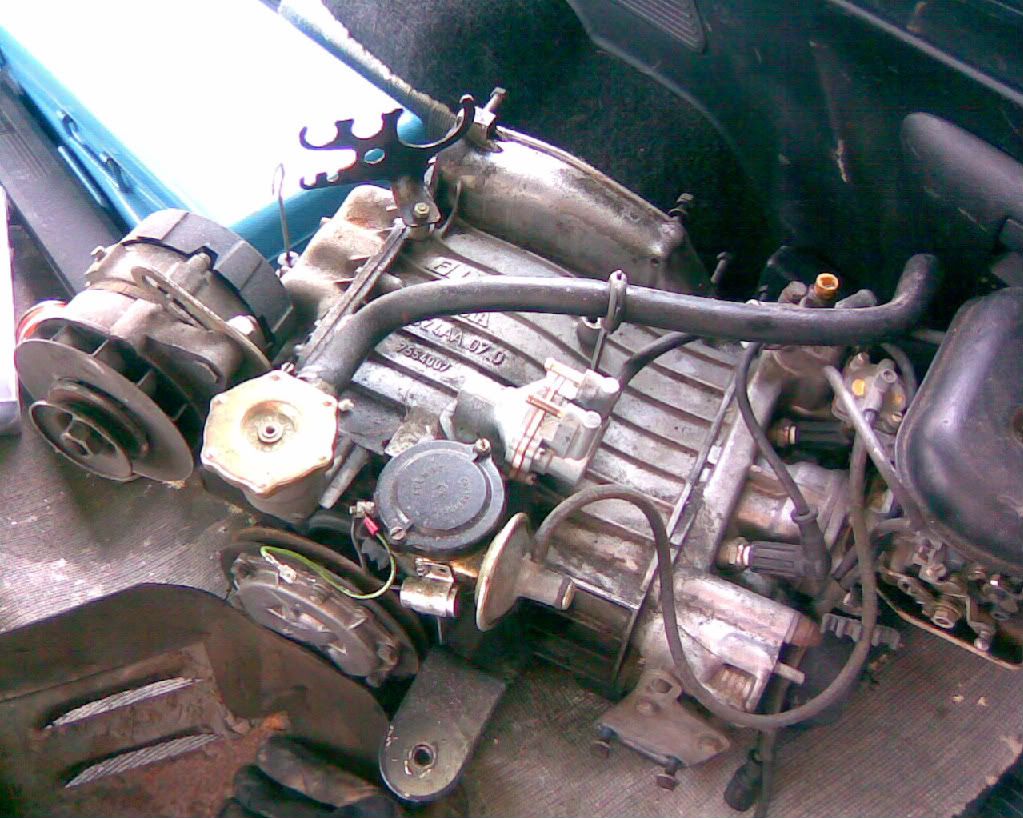 This is the head: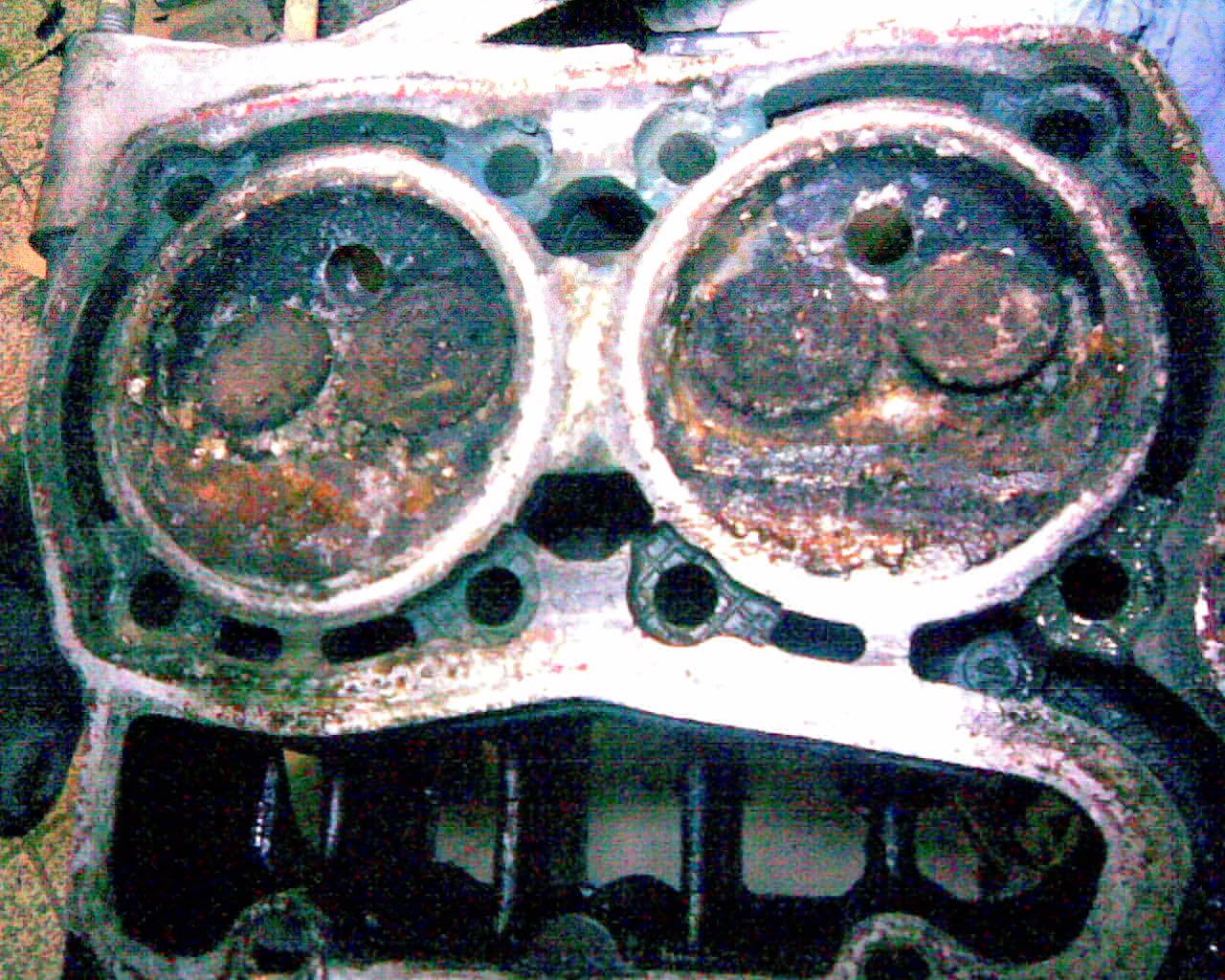 And the block: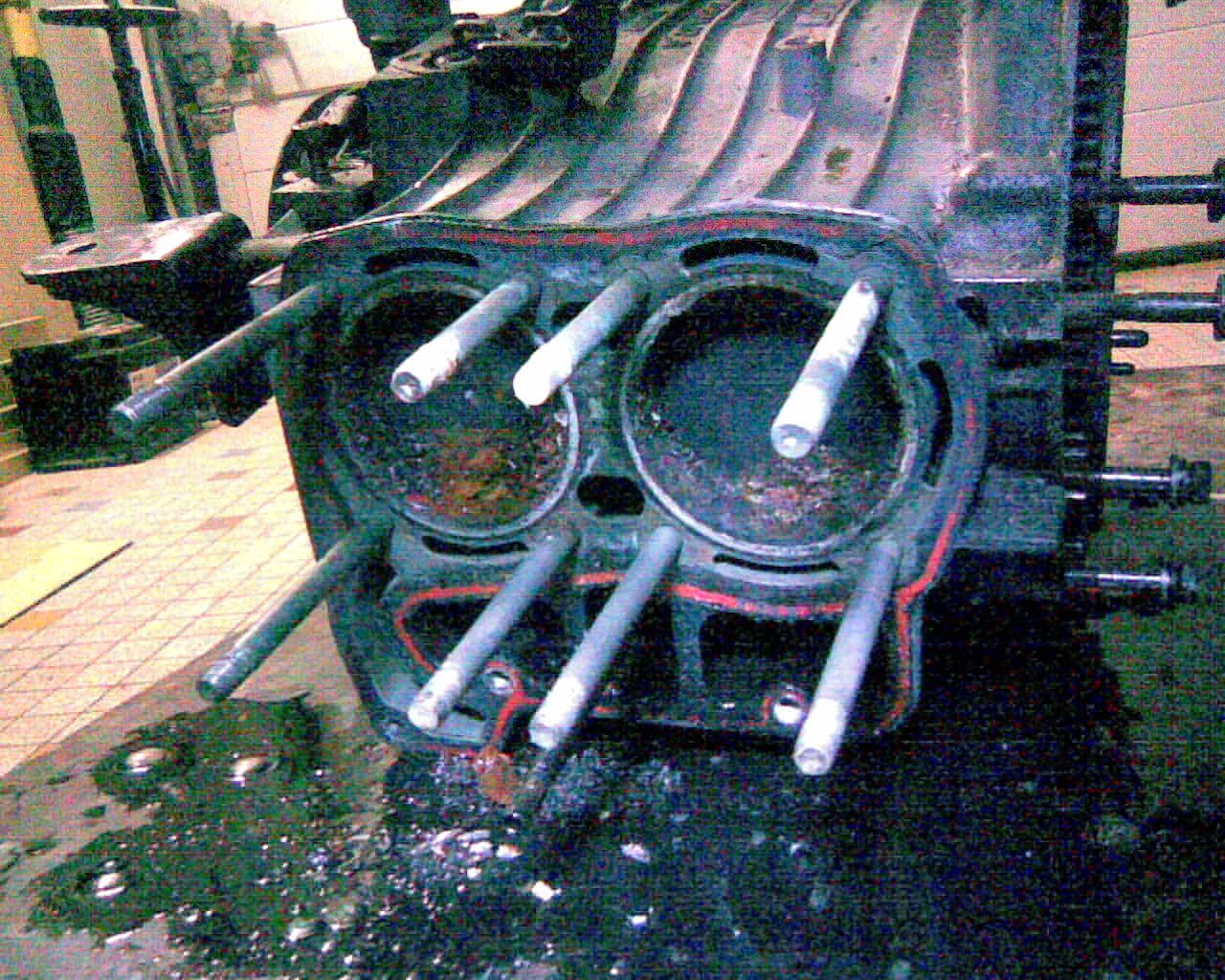 I took the whole mess with me to Luxembourg (where I lived back then) where I got the head redone, steel valve seats were also put in in order to use unleaded fuel without too much headaches.
Early in 2008 I had the time to go back to Italy where I took care of the brakes (new brake cylinders on all 4 wheels) and most importantly I installed the engine. During that summer new tyres, new clutch, gearbox oil and seals were changed. Then, late in 2008 I had the chance to go back to Italy for a couple of days so I got an insurance and some plates and did the trip described in the link above.
After the trip the engine was definitely done. The head surely is still useable, but the rockers and the block were in a bad shape even before I made the trip so I started looking for parts like pistons, rings, bearings etc. But these are hard to come by, it seems. So... I bought a brand-spanking new engine. Yes, such things exist! It seems to be made in Italy so maybe it is better than the original one. We'll see.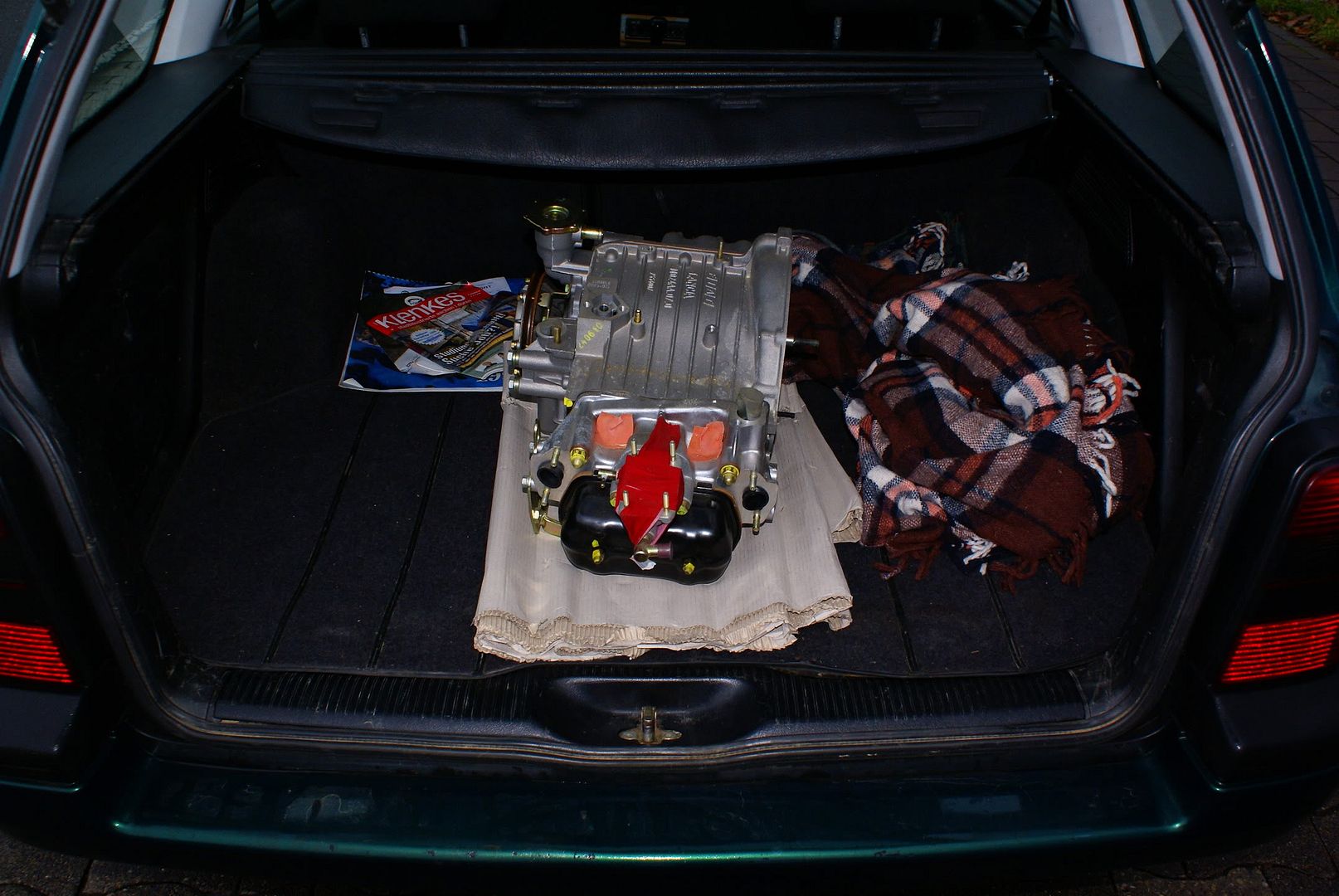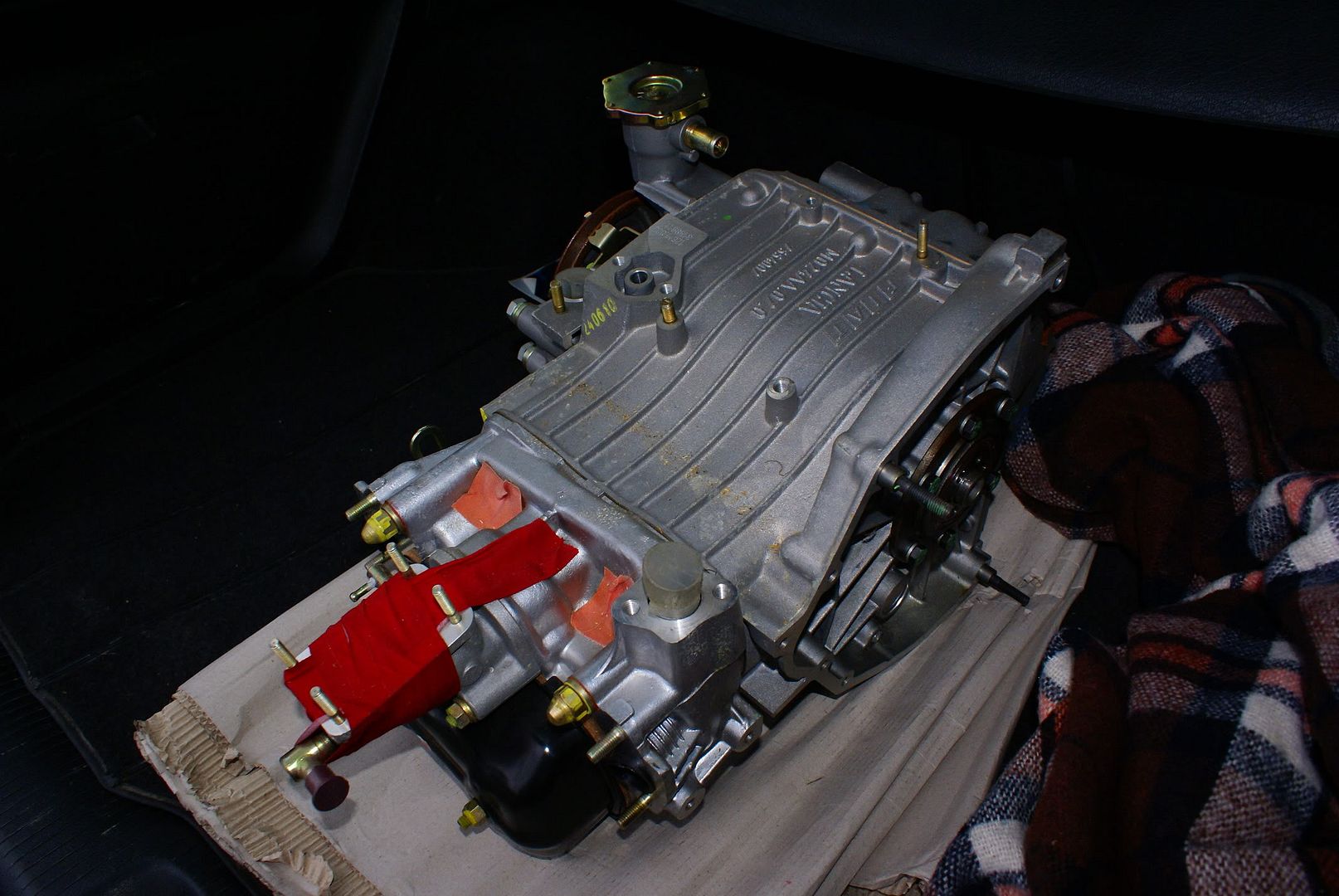 A new carburetor for the "beast":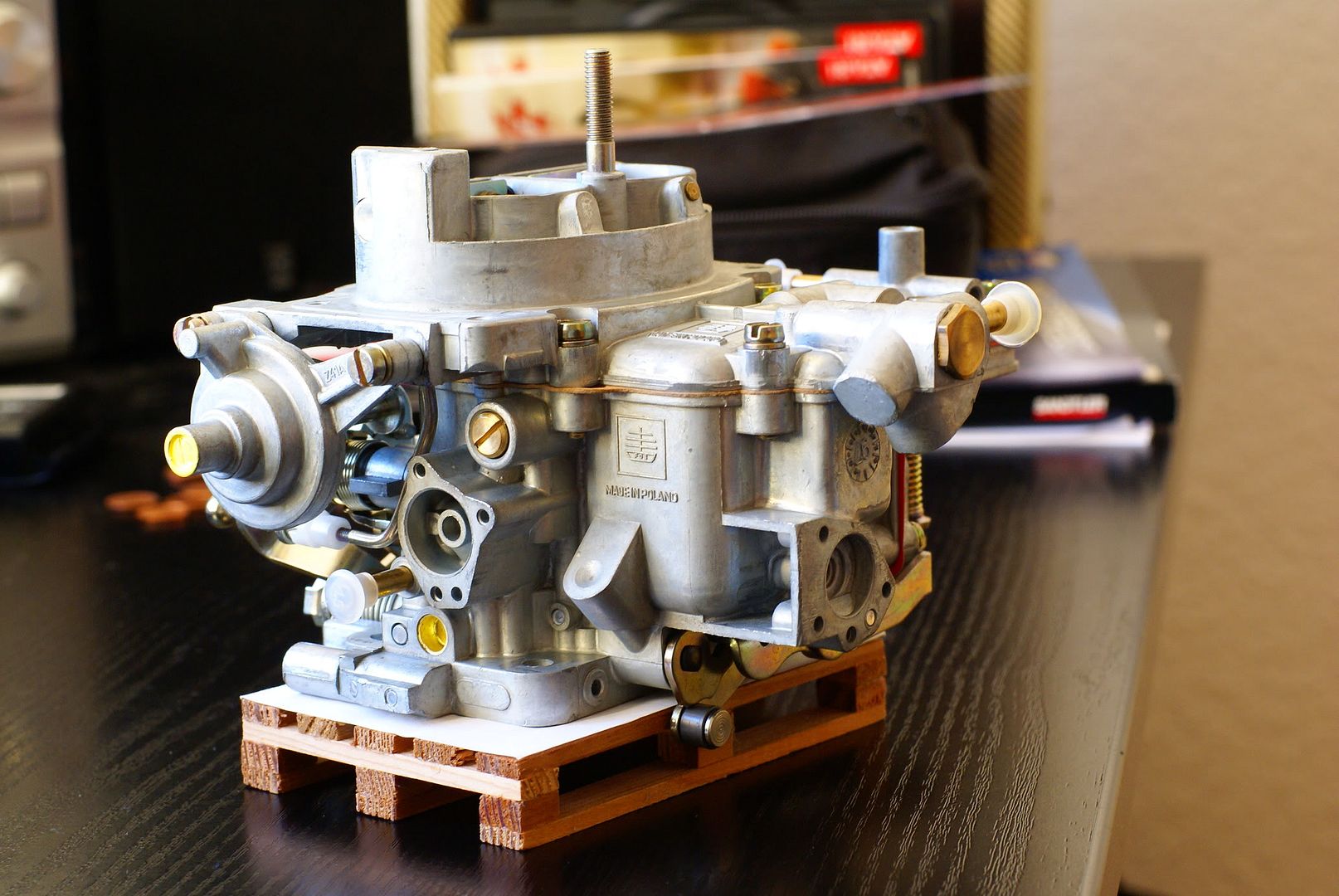 The new engine in the engine bay (yes, that is a blue SAMCO hose... :laugh
: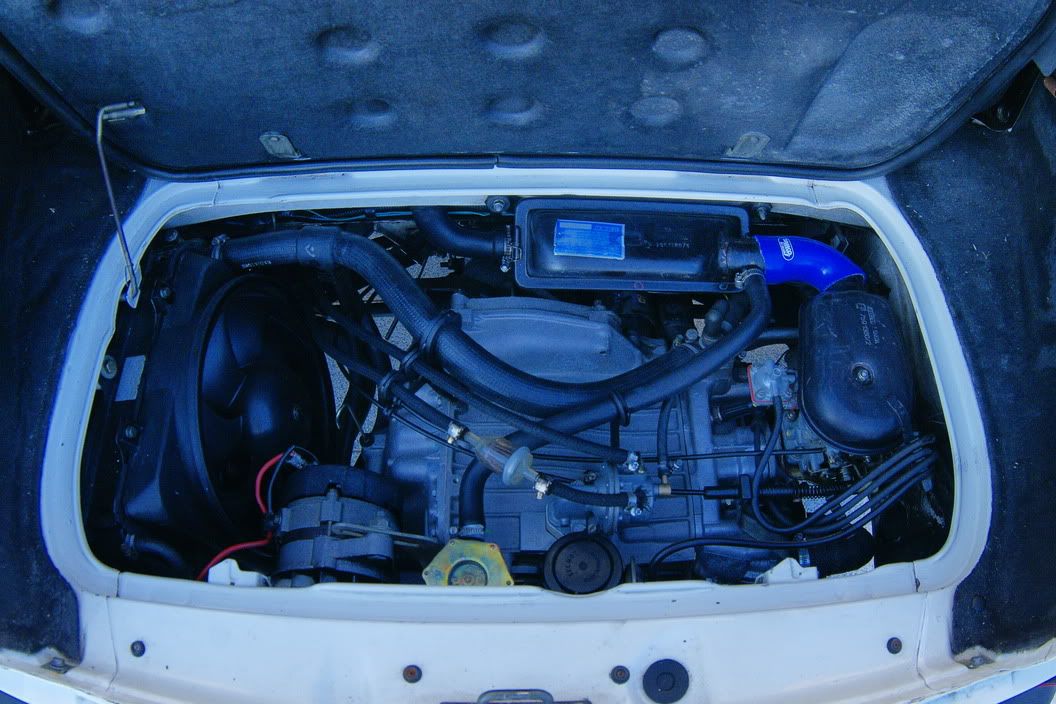 Then, I wanted to register the car in Luxembourg. This didn't work, as I don't have the italian document with the car's technical data. Now, this shouldn't be too difficult to find (they have an archive after all) but there's no way I could have changed that thing. So plan B was activated: to register the car in germany. This means the car gets checked from top to bottom and a new technical data sheet gets made. This means also it must be in perfect working order, so the dampers and the belts and the seats (they didn't stay locked down anymore) must be perfect... No money meant this would take some time to be finished.
Dampers: Little problem as the rears on the "bis" (the watercooled one) has an "eye" and all the others (aircooled 126 and 500) have a threaded thingy coming out on the top and on the bottom. This meant I needed new rear trailing arms. I then ordered adjustable Koni Classics
On the front there wa sno such problem, but the steering knuckles had huge play, so a pair of refurbished ones was ordered. New upper control arms with new bushings were also installed.
The interior got a new, one-piece black carpet and the seats received new upholstery (quite easy to do, actually!)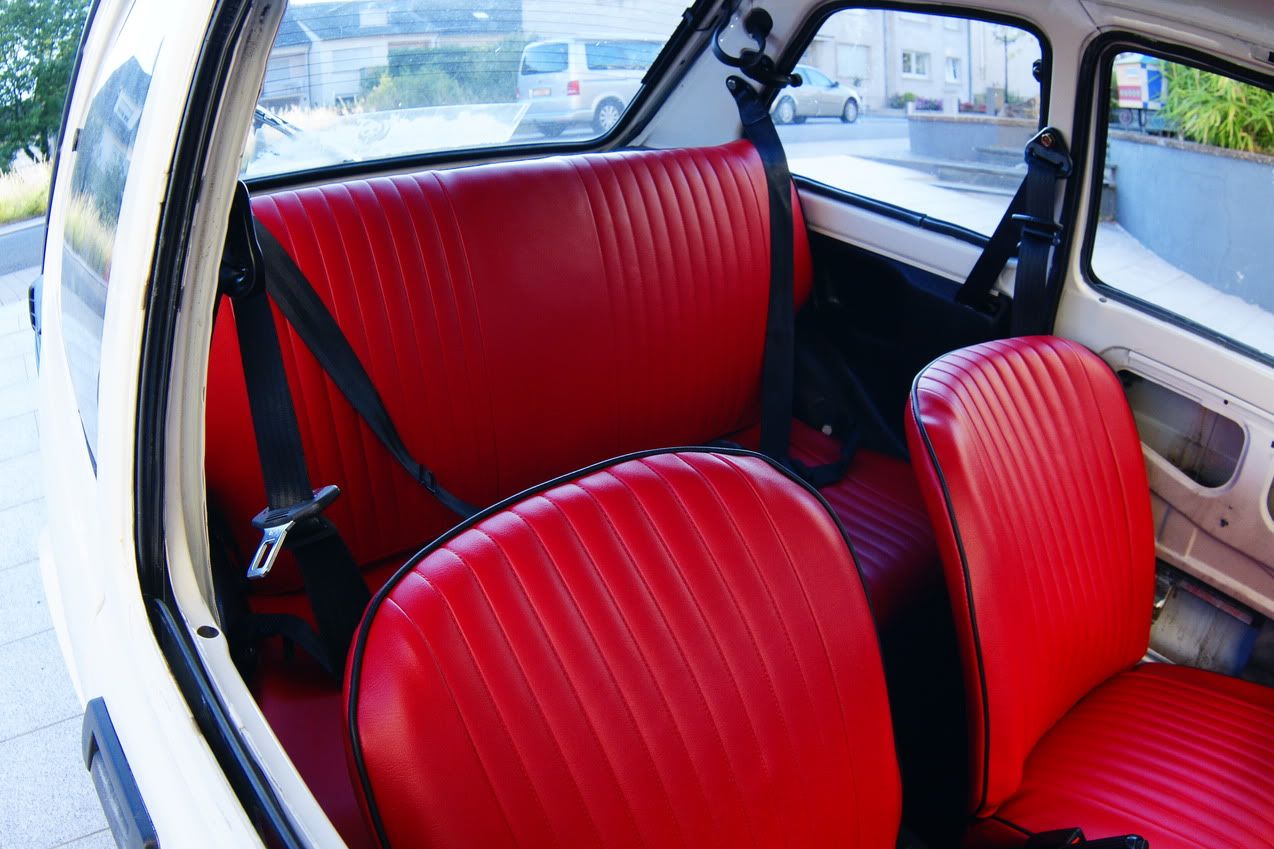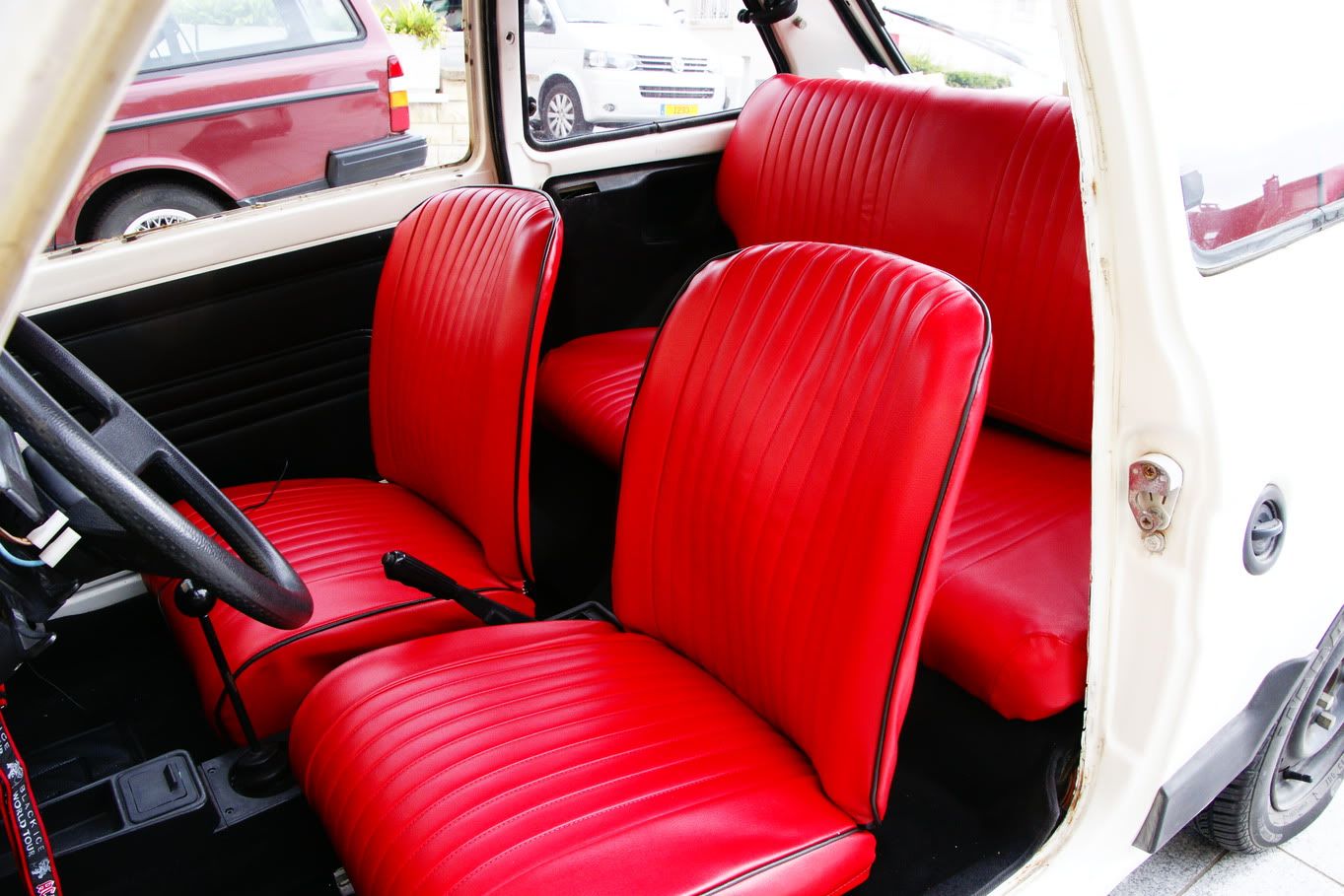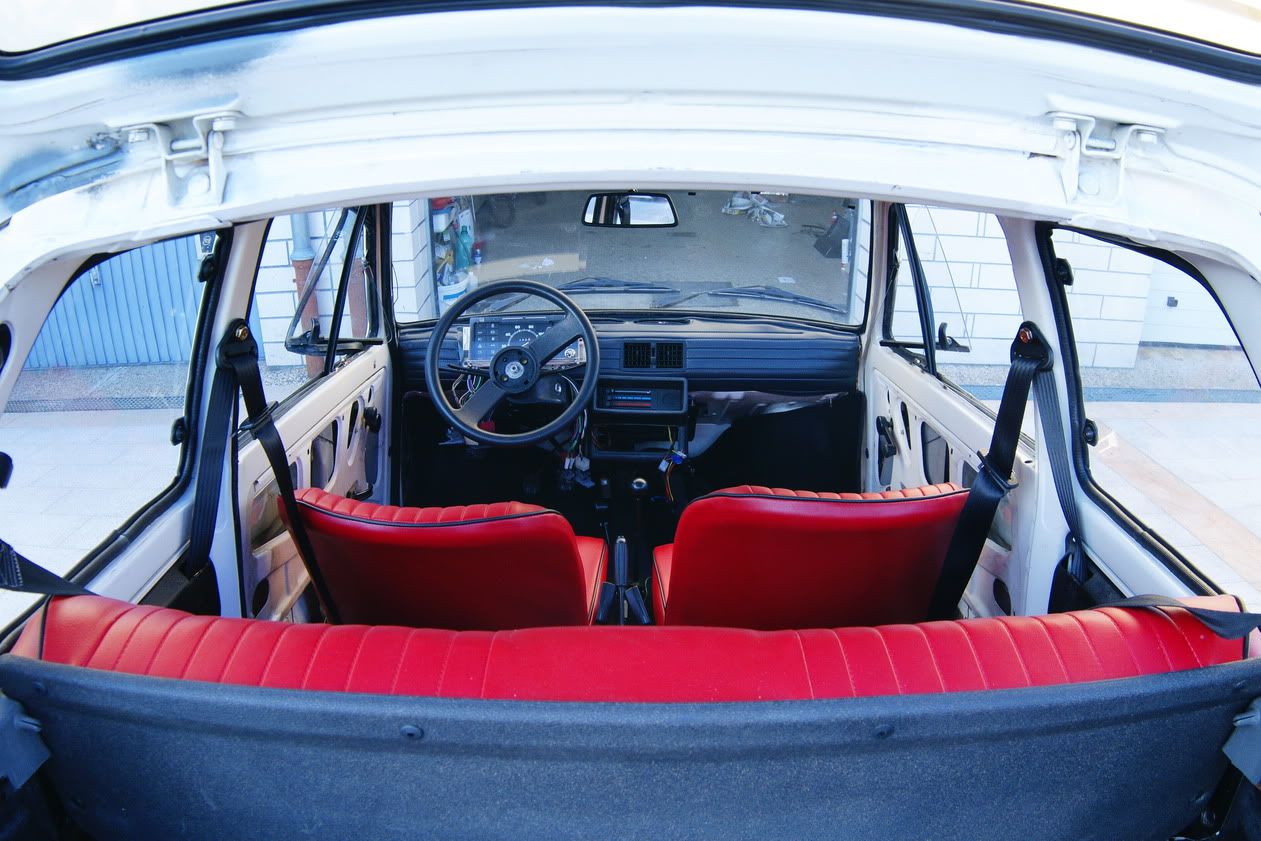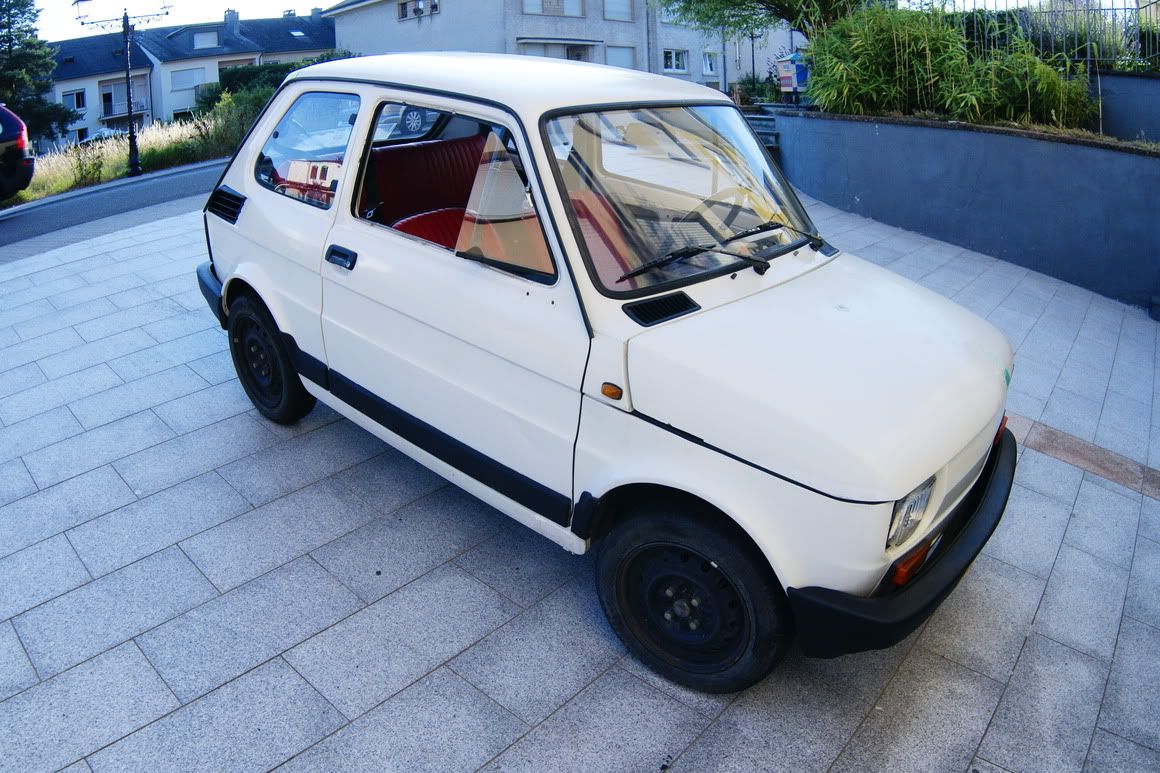 I also repaired the small triangular window frames (rotted to death...) as well as the odometer. A new speedo cable was installed also because there's a stupid rubber grommet that seals the interior from the front luggage compartment and you can't change that if you don't change the cable too. New door seals were also installed and I sourced some good door cards (not shown) as well as two rear panels in black (you can see them above).
Now, the last time I had time to fiddle with it I realized it would only run on 1 cylinder (yeah+!) so I started looking up what this could be. It turns out I forgot to check valve play before installing the new engine. So this last weekend I had some spare time and I not only adjusted valve play but I also retorqued the head nuts (mandatory!). What an headache... but now the car starts quicker than my brick.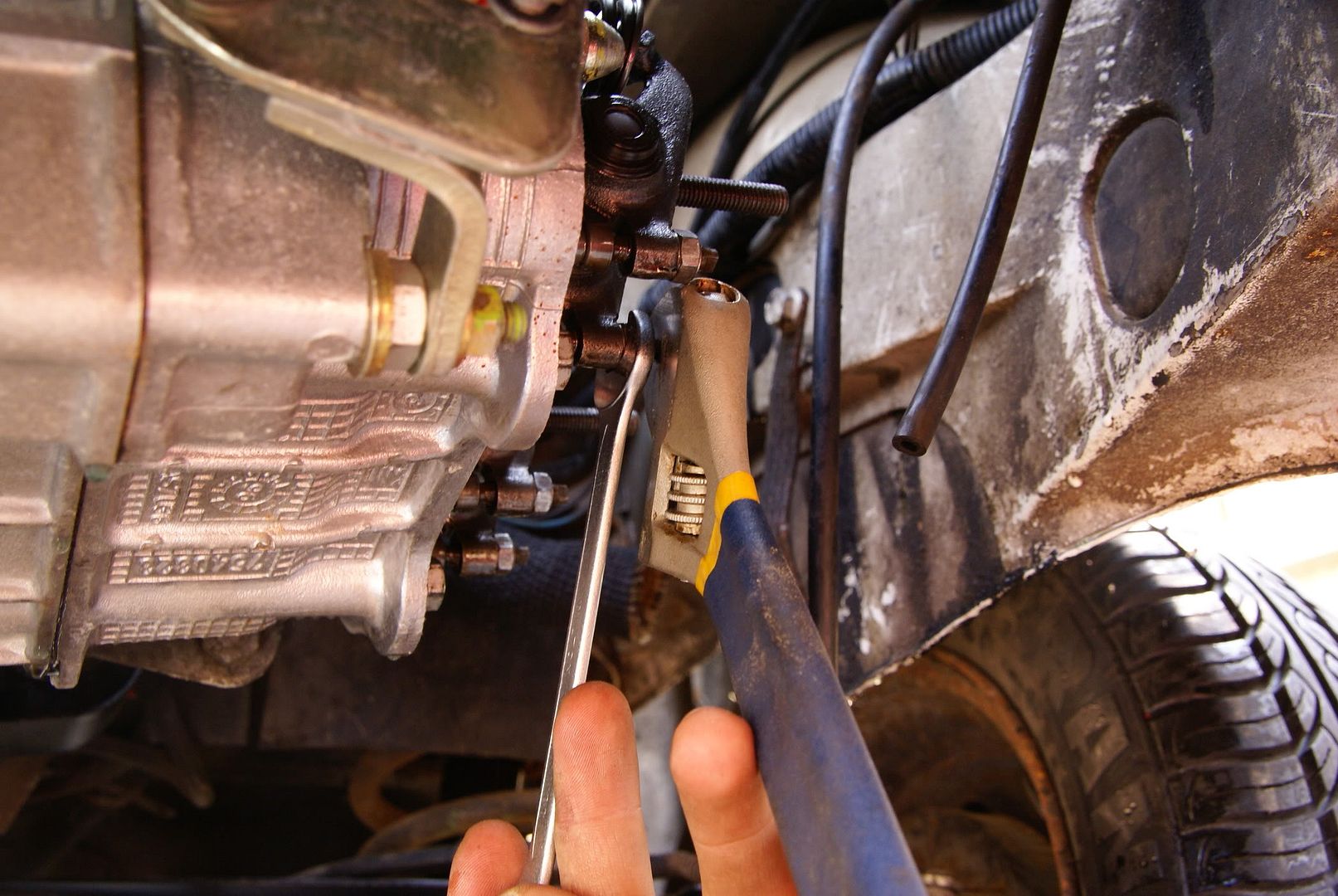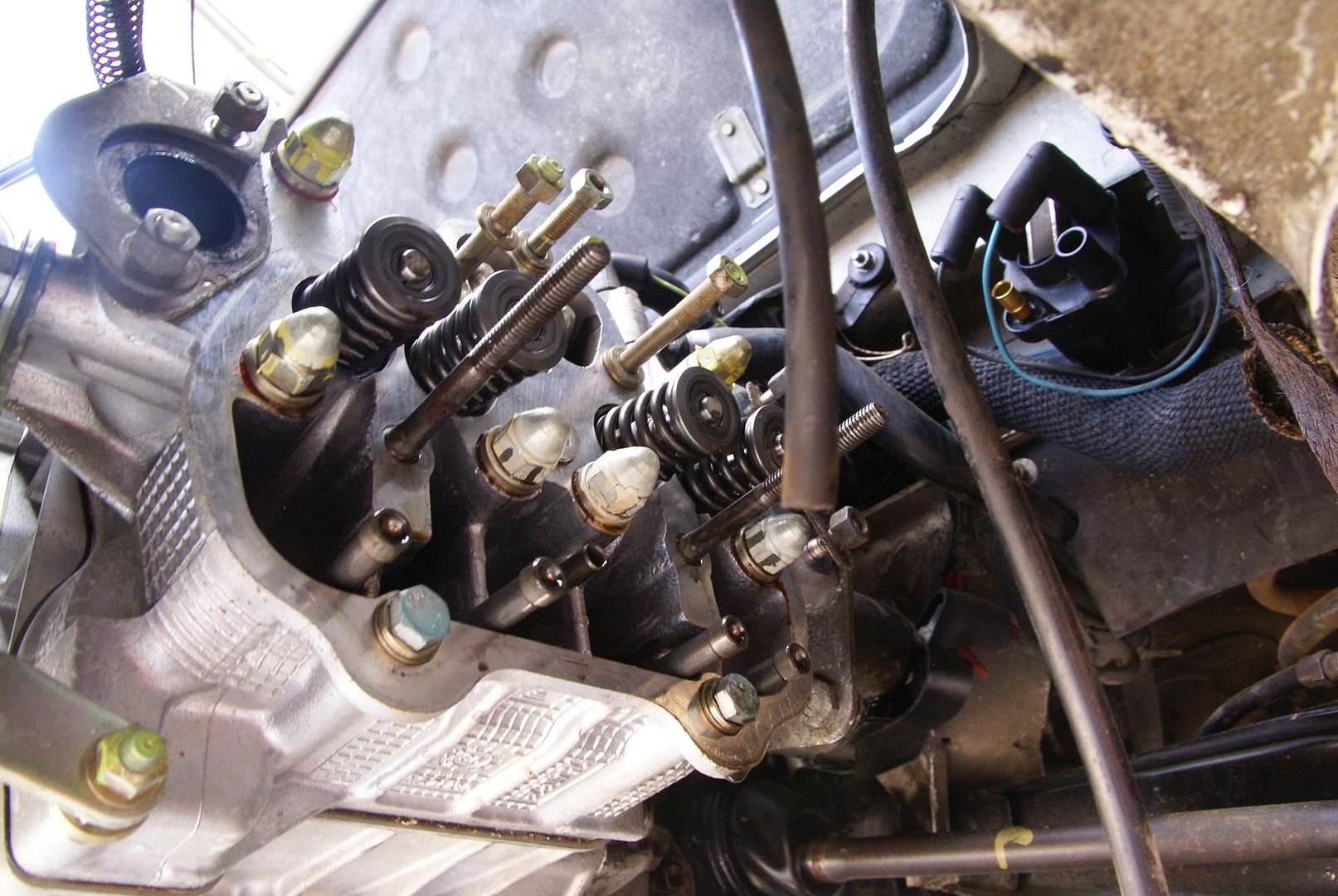 And the ride is definitely far less clunky than it was before. If I think about that long trip and the general condition of the car I do get scared sometimes... but
god was it fun!
A radio will be installed, a rear window with functioning heating will be installed as well and then I think it should be ready for this "mean, mean" Tüv.
future plans:
-install left-side mirror (still don't know how I will manage to fix that one...)
-REGISTER IT ASAP.
-rebuild and tune the broken engine... a bit more displacement, more compression, a cam, maybe a nice double barrel Weber and lighter pistons and rods and a lightened flywheel as well should push the 27hp to something near 35-40hp. I would be satisfied.
-full body overhaul incl. new paint, but that one can wait.