Discussion Starter
·
#1
·
My G60 swap and now the insurance replacement car
As posted on
http://www.illicitvw.com/site
/
You read that right boys, my project I'm working on right now is a G60 to replace the already installed 2.0 ABA in my 91 Jetta.
Here's the DL
I've got a 91 Jetta 4dr with an ABA, after running the ABA in my car for a year, I'm satisfied with the power and now looking for more. But ever since my scirocco days, I've always dreamed of doing a g60 swap in a scirocco. Well, as you may know, scirocco's aren't exactly easy to find anymore as me and about 4 other friends, we've owned and sold/scraped 10 of em in the windsor area. Plus my jetta is already CE2 ready and its pretty well a plug and play set up for Digifant 1.
Alot of my style is derived from the motorcycle world, so with this project, I decided I was going to take the time to clean, paint and polish my g60. I also wanted something that I can take with me from car to car. So what will look good resting under the hood of any car I own. Black, silver and a whole lotta bling of course. The jetta I'm throwing this into needs body work, and I'll either do it at some point or I'll just buy another shell of some sort.
Basically my goal is to build this project with the minimal ammount invested but yet I've set myself on a budget so if I can source parts cheaper here and there to get more done for the same ammount of money someone would pay if they did not have the knowledge to do the work themselves and had to pay someone to simply install the engine. After doing some research, the cheapest I found a good running g60+install was around $1500 so that was my budget and I want to see what I can accomplish with that kind of money and a little will power. But another rule I've set for myself is if I can offer a service that will only cost me time, (such as polishing) in exchange for money and/or parts, that it is fair game.
For certain, this is what I own towards this project
-Clean G60 with new gaskets, did not require rebuild nor did the charger... yet
-Wiring Harness & ECU
-Boge struts
-H&R Springs
-Neuspeed strut tower bar
my budget is about 2/3's used
As it stands right now, I have to fabricate a spacer for my powersteering pump because I've eliminated AC and the bracket for AC was the spacer b4.... so I've pretty well got it sorted out, but haven't had a chance to cut the material. and I also have to cut 4 new bolts I got for the super charger because they are about a 1/4" too long, no big deal really... but since I don't have a garage at my place, its all stuff I'm tryin to squeeze in between work and family.
After that is sorted out, I've got to go through my wiring harness and match it to a wiring diagram becuase the harness I have is a hack job. should only take a day or two, but once again, no time at the moment.
After those few problems are taken care of, I will be moving on to trying to find a 02A transmission set up so I can really take advantage of forced induction without blowning trannies all the time. Which I'm pretty sure I have lined up but I don't want to say anything until its sitting here.
Things have been moving along a little slow right lately. I am co-owner of a local Landscape & Snow Removal company and even though we don't have much snow, there's always some jackass complaining wanting us to salt their parking lots when they don't need it, and we've got tons of planning in and around the office for our spring/summer season. Plus having to live a family life, doesn't leave me a whole lot of time right now.
Anyway, I'm goin to work on the wiring for a bit, I've spent an hour writing this out, and I'm
[email protected]
tired of looking at the screen, any comments, opinions, whatever, post em up and I'll reply asap.
Keep checking back as I will update this post as I go
Cheers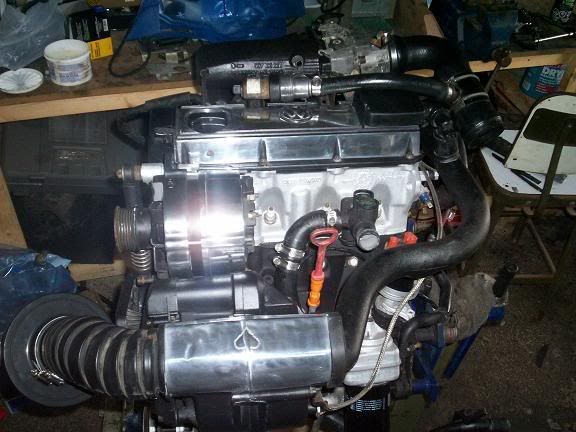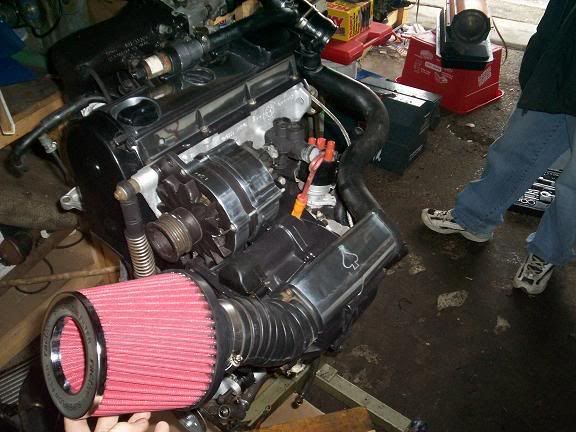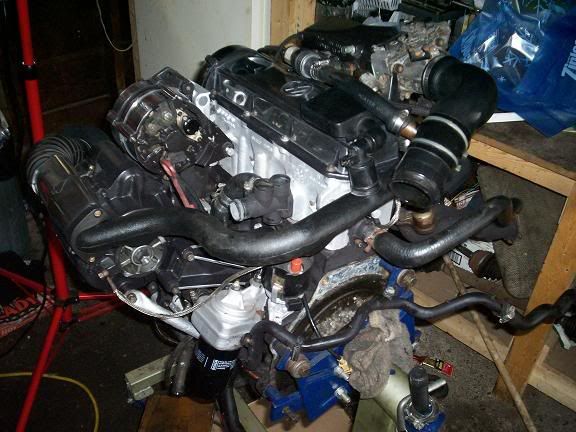 Modified by Scirocco_Clan_Man at 11:59 PM 3-4-2007
Modified by Scirocco_Clan_Man at 5:35 PM 3-10-2007
Modified by Scirocco_Clan_Man at 2:30 PM 4-11-2007
Modified by Scirocco_Clan_Man at 11:45 PM 4-19-2007
Modified by Scirocco_Clan_Man at 2:10 PM 2-17-2010