Ok, I bought my 1993 Vr6 Corrado 14 years ago, bone stock. I had searched for many months until I could find something half descent. Unfortunately I had to trade my 87 Scirocco with 66,000 miles on it to purchase the Corrado. Buying the Corrado was just the next step in progression. (Started of with a 80 Rabbit Diesel next 87 GTI 8V then onto 87 16 V Scirocco)Upon purchase I immediately bought a chip and Intake. My dailey received no other mods for the next 13 yrs. Marriage, house and raising children. My plans for the Corrado always seemed to take a back seat
My plan all along was to keep the cars appearance mainly stock (interior and exterior)
Slight mods began in the PAST 6 weeks. Interior mods consisted of Momo wheel, knob,pedals, keyless entry... done. Suspension: Neuspeed Race Springs, Koni adj shocks /struts, Neuspeed strut bar. Exterior: Erubini grill,DDI grill spoiler, OG 300 zx scoop which upon installation I did not like the appearance of.
I kept the cutout piece so, it can be welded back in sometime. I do like the feel though...noticed a nice increase in throttle resp and power(more than one would expect). Hid lights, tinted windows,stubby antenna and Audi TT six spoke wheels and Fat Fives. Eng perf: Autotech Q chip,Eurosport intake, ABD intake tube,2.9 Tb,DRC 268's with Supertech springs, cat del and suitcase del.
Future plans : Purchase Giac 268 chip, 2.9 Intake mani or Schrick mani, 3" exhaust, E codes , swaybars, 90mm spoiler, Spoonfed rain tray ..port exhaust and lower intake manifolds, paint,polish engine bay parts
and full respray original color. To many here this is not a big deal but, this along with the maint is huge for me. I waited patiently for over 10 yrs to mod.
Recent maintenence: Replaced battery, timing chains,guides and tensioner, water pump, crackpipe,thermostat housing, blue temp sensor, serpentine belt, head gasket, valve cover gasket all other gaskets, clutch ,flywheel,tb, guide tube, rear main seal, rebuilt head with HD Springs and 268 cams , heater core and center dash bezel. Most of the work was not needed it was the " while your in there might as well" thing
New o2 sensor cap, rotor , plugs wires and vac hoses.
some goodies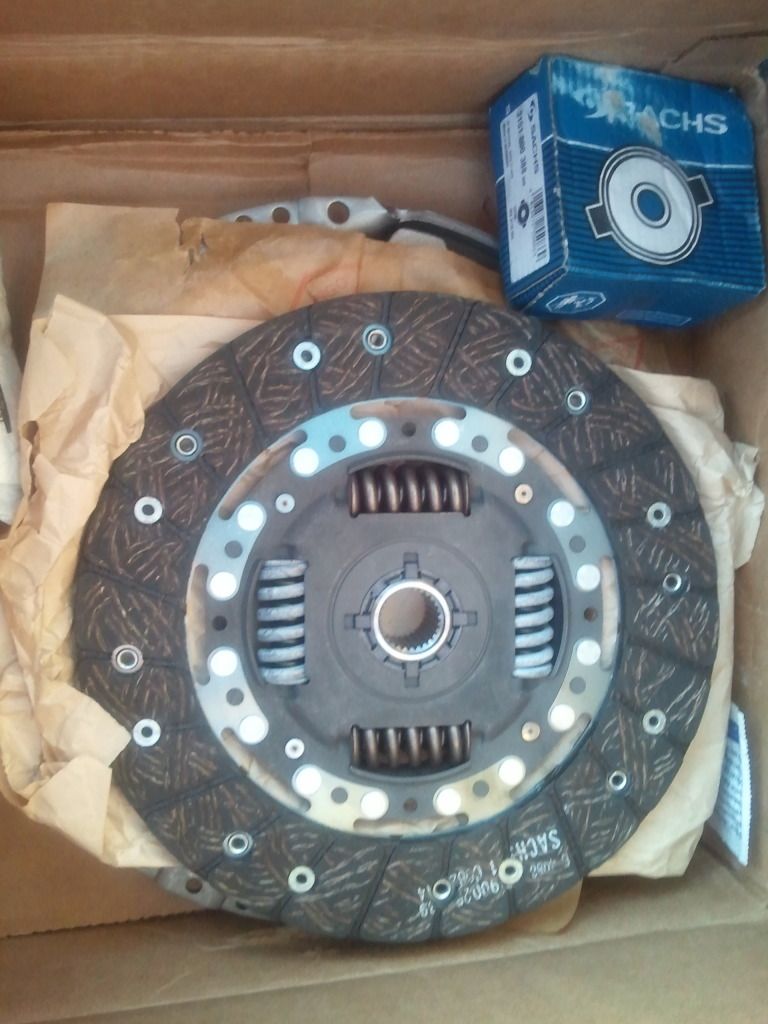 Pulled...... She looked clean up top. But, man was she dirty down low.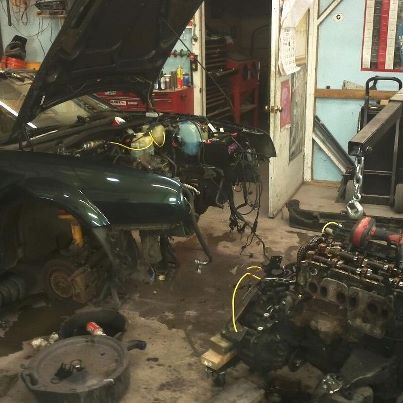 Taped harness with hockey tape. Wires completely exposed factory tape disintegrated.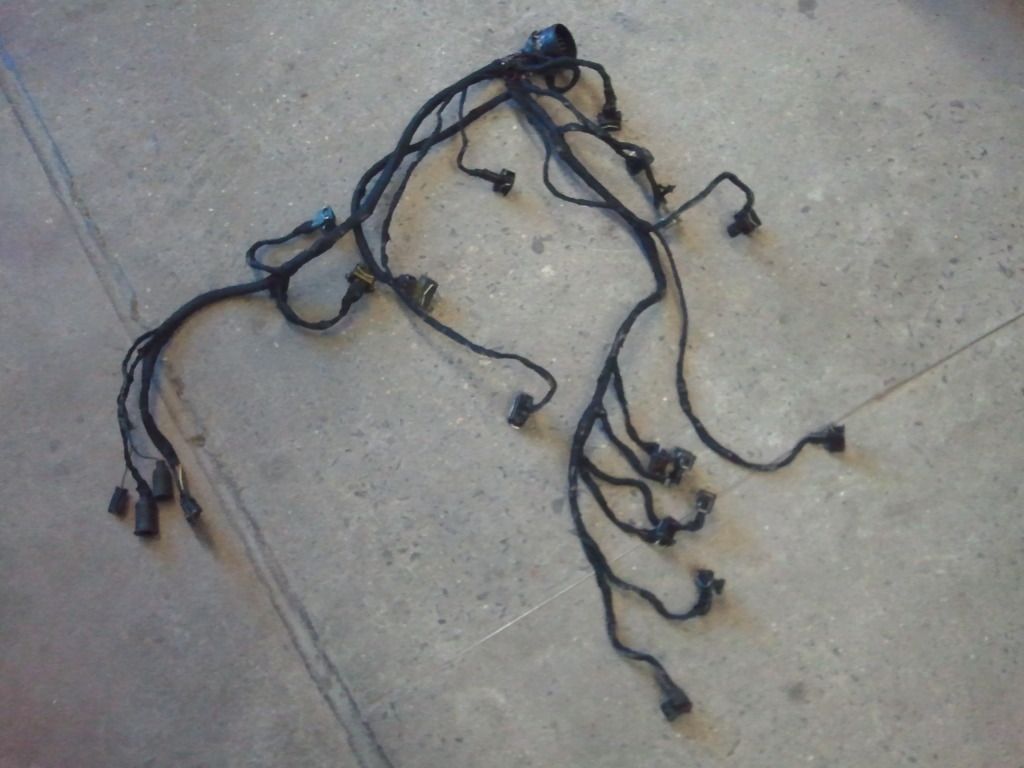 Replaced original head. Sourced Passat head 30.00:thumbup: Ok heres what happend:banghead: Evidently the previous owner must have warped the head and had it decked. Owning the car most of it's life I had no idea. When we installed the MKIV head gasket along with the cams ummm well they hit. Turned the crank by hand and they just barely touched. So off came the original head transferred the 268's along withe the valve springs and on with another head rebuild
...not to mention another head gasket and bolts...Oh well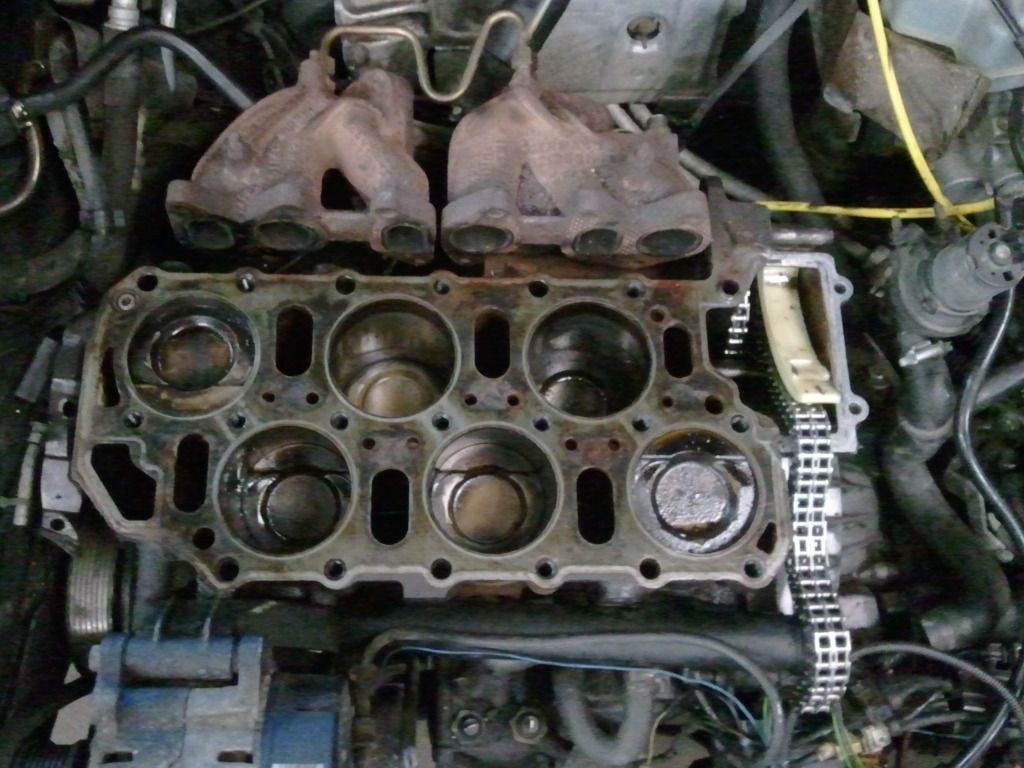 Test fit Abd intake tube with Eurosport intake....barely fit. I swapped out my original ABD intake for the Eurosport intake. I swapped for the heatshield or as others call the hotplate
My intention for the heat shield was to isolate the incoming air from the scoop. Couplings have been replaced with longer couplings and bay cleaned up a bit.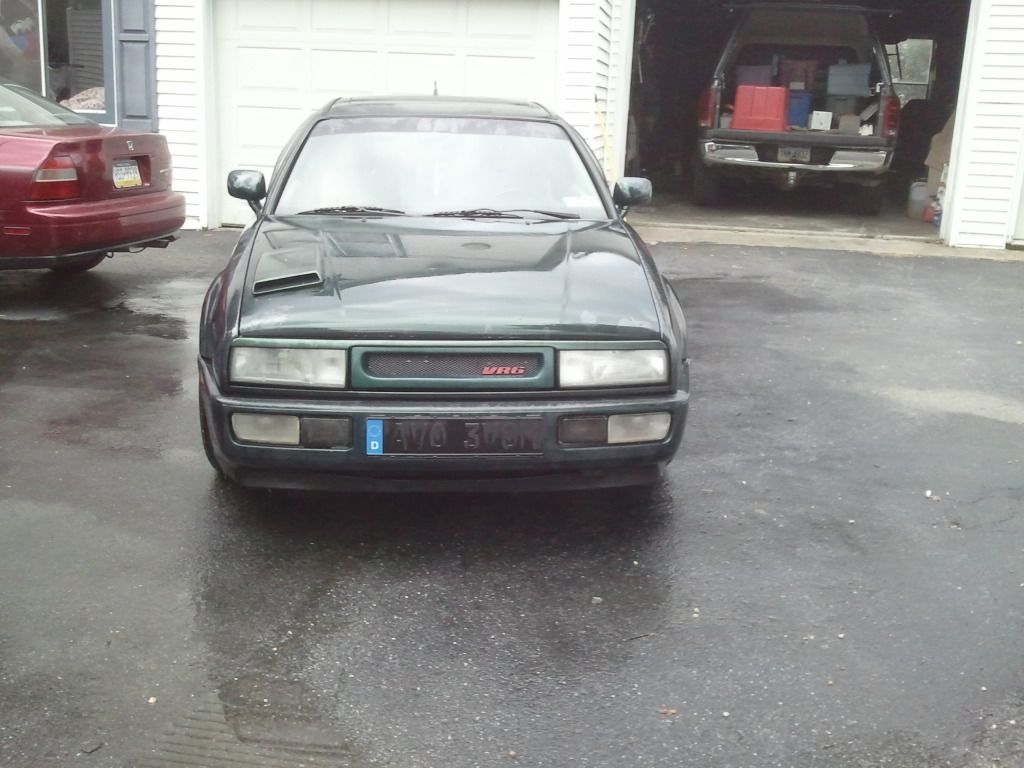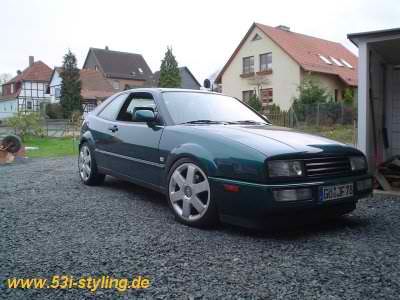 The wheels...I like a simple wheel. Not my car some of you may recognized this lovely car. I intend to change the grill for a badgless grill as well. But, for now will enjoy driving her until winter. I have a lot of work to do! Someday will get there. I'm not looking to build a show car just a nice looking/performing driver
eace:
Tony