Discussion Starter
·
#1
·
Well I decided I should start a new thread for the tube frame. considering the V8 was going to go in the golf but that project changed direction quickly.(and will still be finished).
so with quattro you bring a couple problem to the table, especially when you're trying to put it in a different car it doesn't belong in.
1: steering(if stock) can be a problem to mount
2: deciding whether to tube the whole damn thing or going through the trouble of adding/removing floor panels
We ran into having a lack of room for steering in the Golf after slapping in the V8
so we ultimately decided to build a tube frame and put everything where we wanted it (steering, etc) build the car to our expectations....and so it began, the rise of a demon.
This is how it started and started to end, yesterday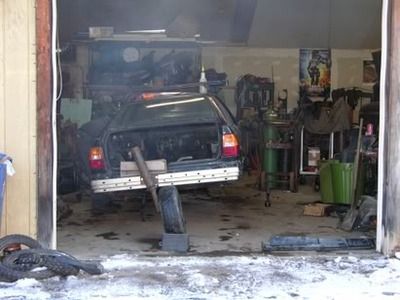 action shot of removing the floor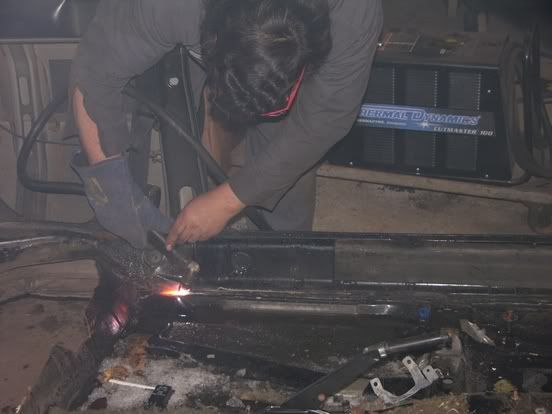 -minus the rad support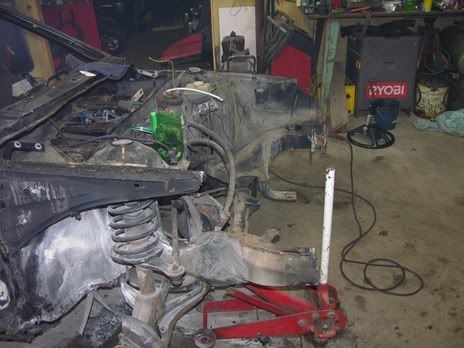 we already had the rear floor removed a while ago, and made the car a 3 wheeler(most of you have probably seen the pics)
this is the jig table we made, ill get some better pics later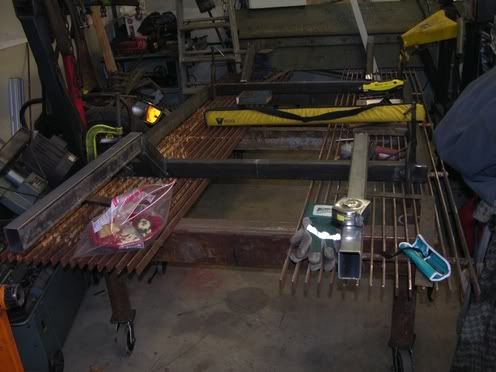 this is only the beginning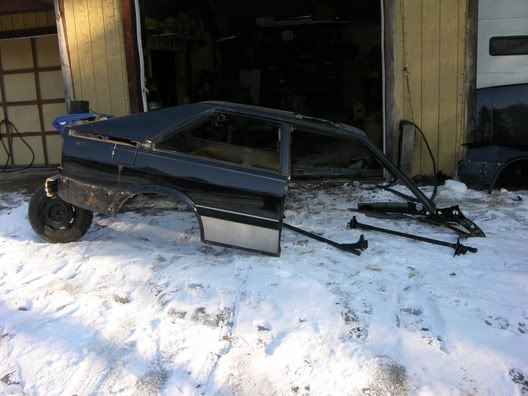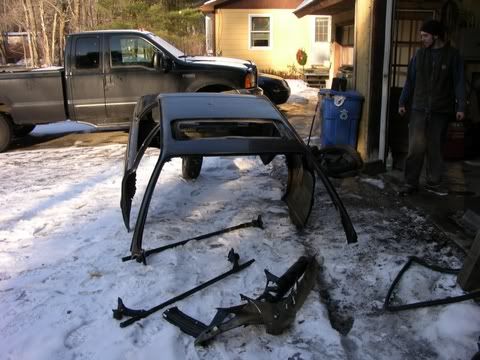 he he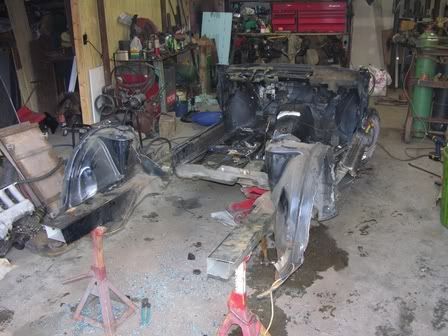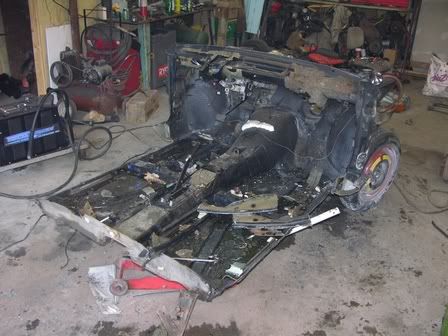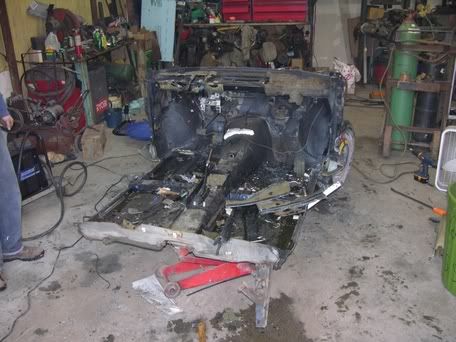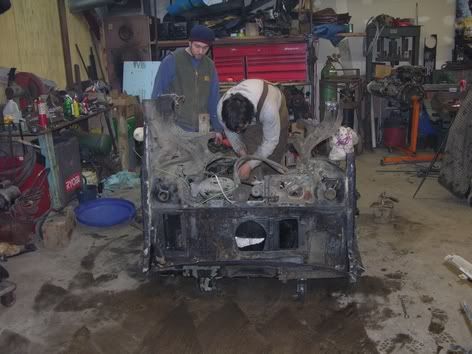 and then the remnants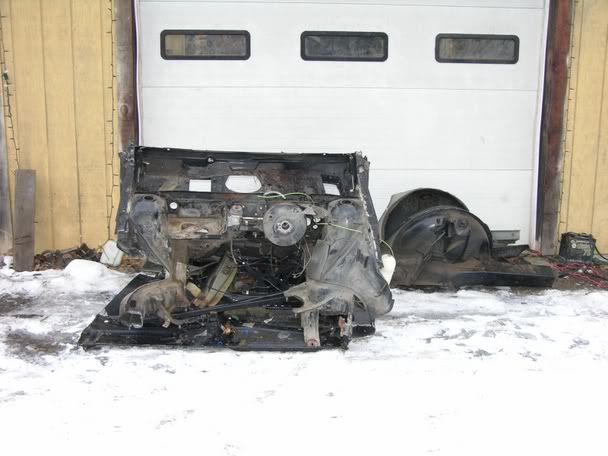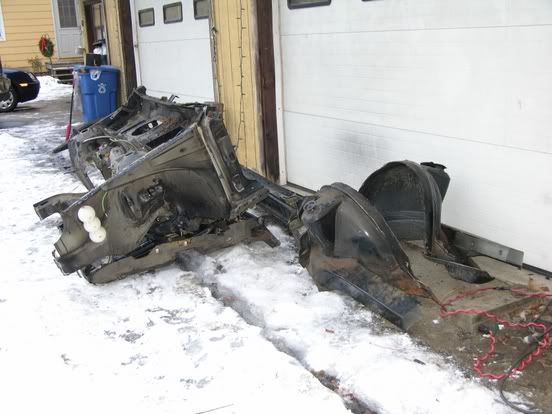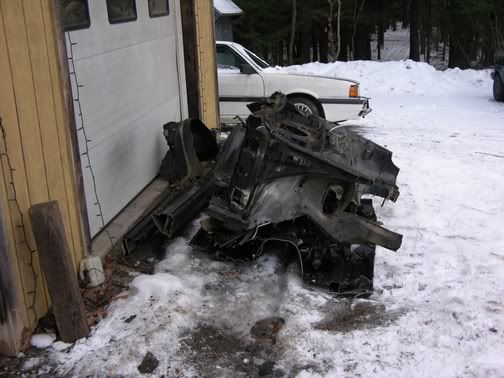 the car seems to have split in half...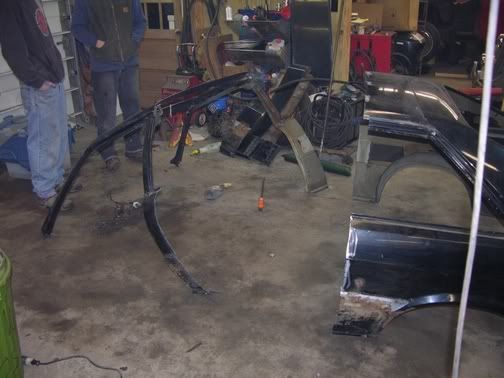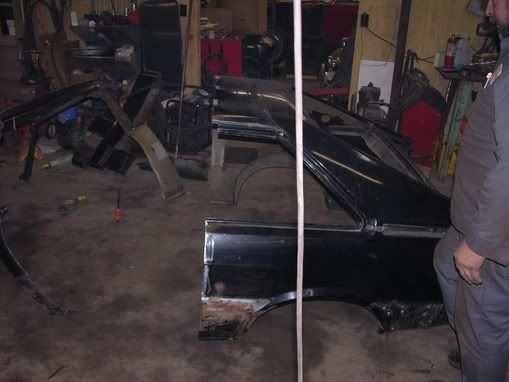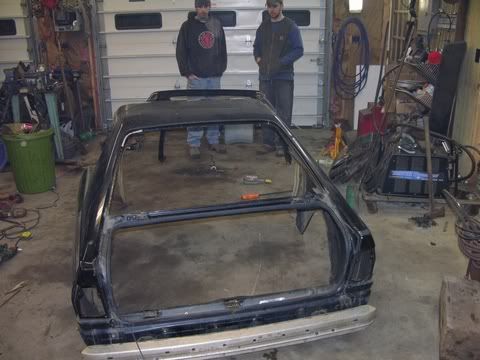 oh...there its going back together...minus 10 inches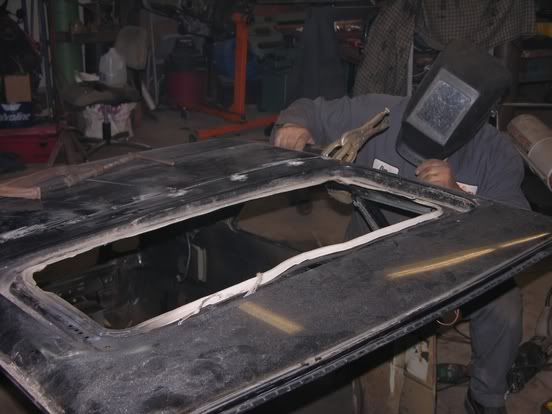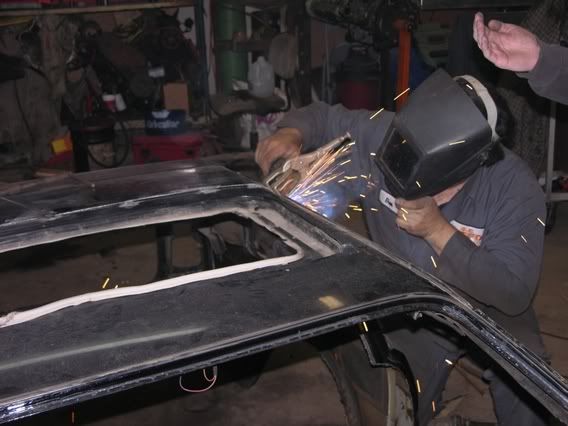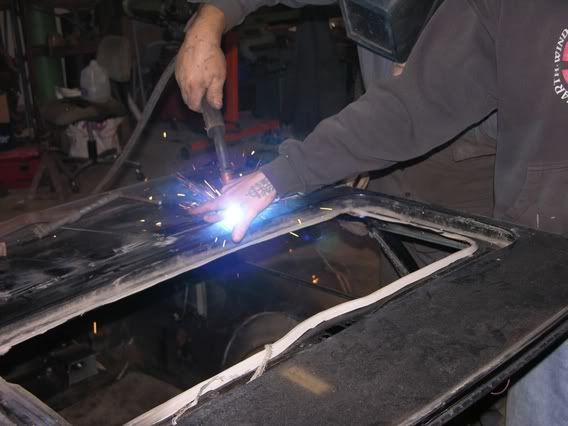 the "final product"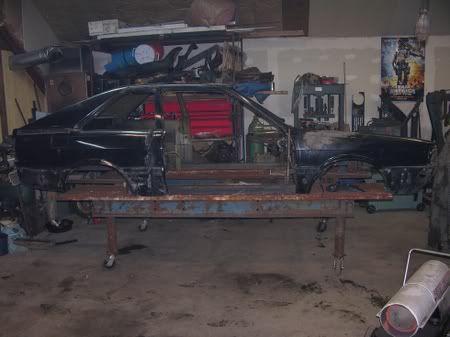 so that the start, this should keep rockin steady as far as progress goes, couple nights a week. alot of the reinforcements i n th roof still need to be gutted.
we needed the shell, to make sure everything is going to land where it needs to, then we could move further in the frame-making progress.
Car will get a widebody, and is using the 3.6 V8 motor
Stay tuned till next time. Same Bat time Same. Bat channel.