Discussion Starter
·
#1
·
Ok, so here is a kinda update on my project MkII. I bought it a few years ago and started building it up. I payed $200 for the car off the original owner and my girlfriend bought it for my birthday because I whined about it a whole lot. So it was actually free. Thanks baby! But that was when it stopped being free...
I started slow on it and just worked on getting the suspension and brakes sorted. Not more than a week or two after my final investment on the suspension the front motor mount bracket and subframe busted on the 1.8L and dropped the motor on the ground in the middle of Hollywood. Believe you me nothing impresses the ladies more than dragging your motor down the street throwing sparks over every crack in the road...
So it sat for a while. Luckily I had already been purchasing parts for the car when this all went down, but I hadn't put everything I wanted to together yet... I had enough parts to do my motor swap but it would have to go together all motor and with the original AUG trans that has 276,000+ miles on it. So I decided to let it sit some more and gather up the appropriate parts for the turbo setup and tranny conversion...
Then things went south. I left the place I was working and all of a sudden I had no more fun money, and better yet I didn't even have a running car. So I picked up an 89 accord for free! And drove that until it blew the motor, I also sold it for a hundred bucks. So I actually made some cool cash on that car. http://****************.com/smile/emthup.gif
In the meantime I started doing the swap. and to make a long story short I completed it with an all motor ABA setup with the stock transmission and all of my stuff that I purchased for the car before leaving the magazine. Anyways here she is in all her unfinished raggity body glory...
Next plans include me banging on the body a bit and welding a few things up in the engine bay, plus some cleanup work on the outside still needs to be done after removing all the flairs and side skirts... blah blah blah ok here is some pics of the kinda progress. I'll snap some motor shots tomorrow and update the thread, if I'm not feeling too lazy...
This is right after I bought it and got the suspension on...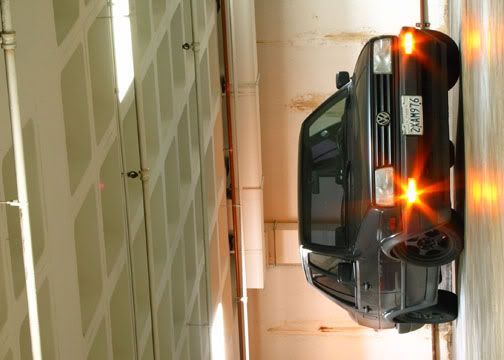 Bought a set of multi purpose wheels for it.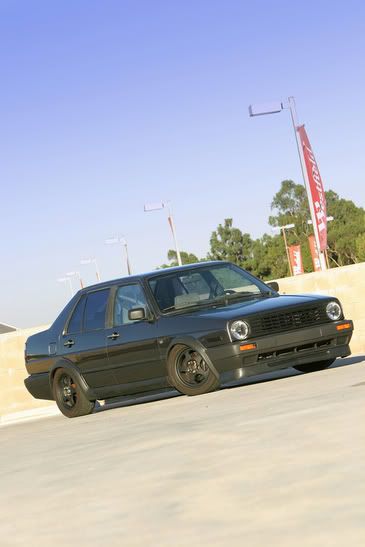 Here I put new G60 flares, new molding, new bumpers, a VR lip (that never fit to my liking so I took it off). Plus I had done a four wheel brake conversion to it with 11" Wilwoods up front, with rear disc brakes and MkIV calipers. I also did headlights, grille, core support and tailights.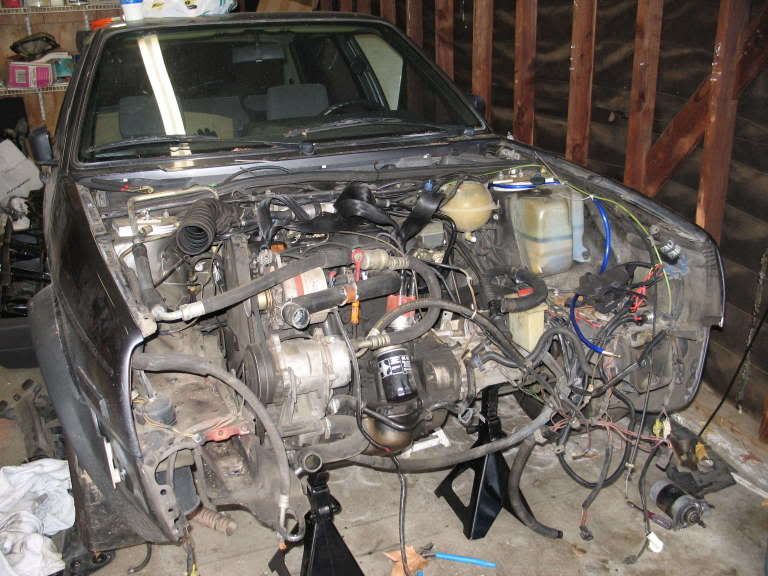 started pulling the front end apart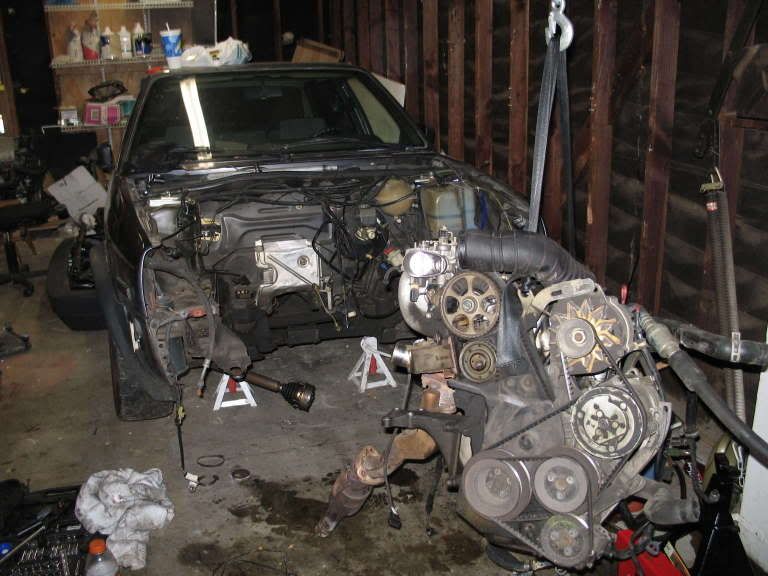 pulled the motor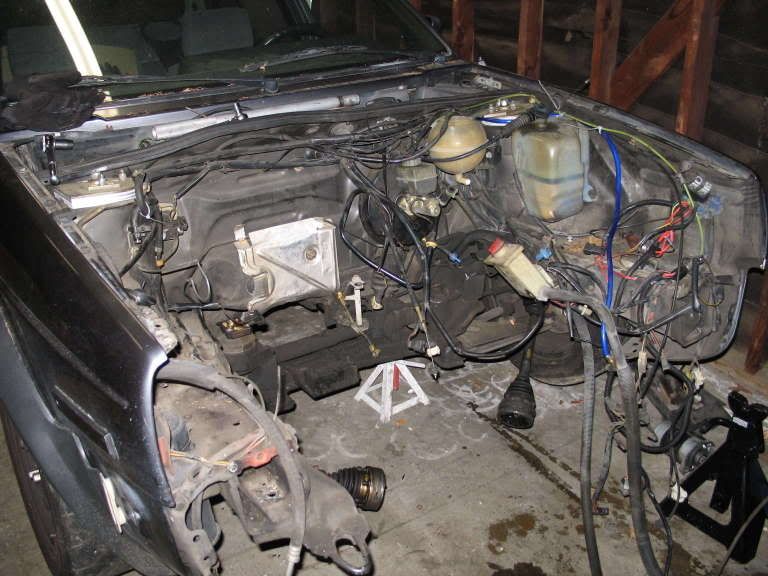 started pulling all the wiring and whatnot out of the car...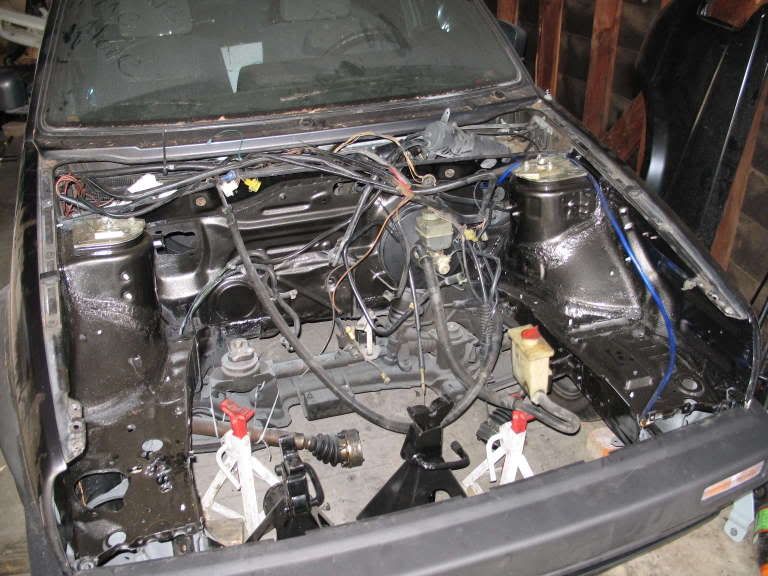 engine bay cleaned up and painted. Still hadn't pulled the engine harness at this point not knowing what parts exactly I wanted to salvage from it for the new harness.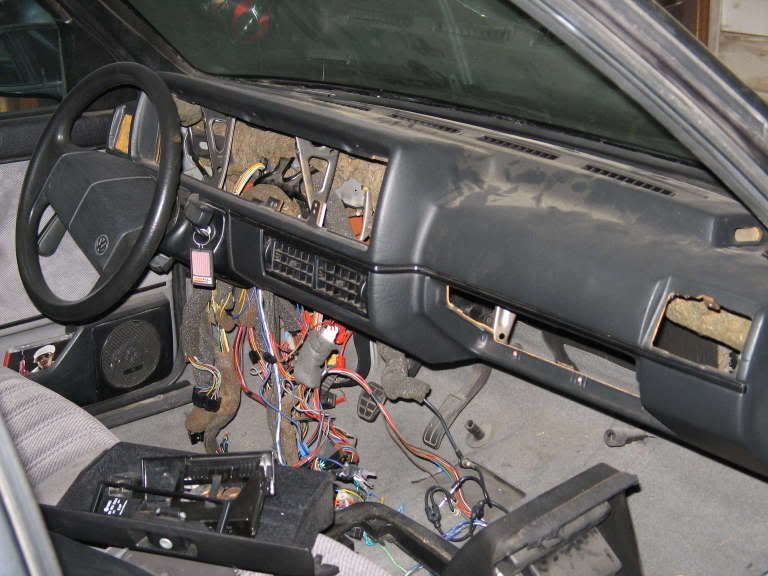 The dash just sitting in place after I ripped out all the HVAC stuff. After this it came back out and the new fuse block and wiring was installed.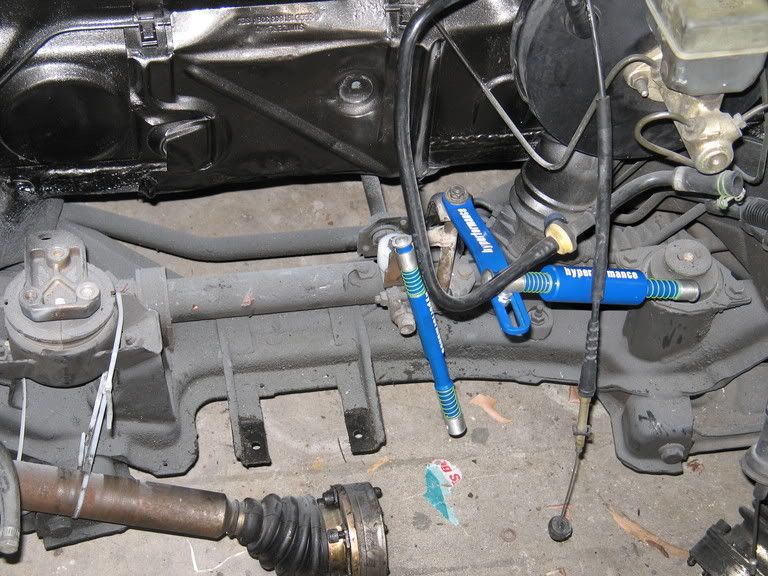 pics of my super cool rally shift kit from Hyperformance in Canada. I got it a few years ago and I'm not sure these kits ever went into full production. But let me tell you.. It kicks ****ing ass everyone I know is amazed by the solid feel the shifter has now. It is so precise and weighted I'm keeping it forever.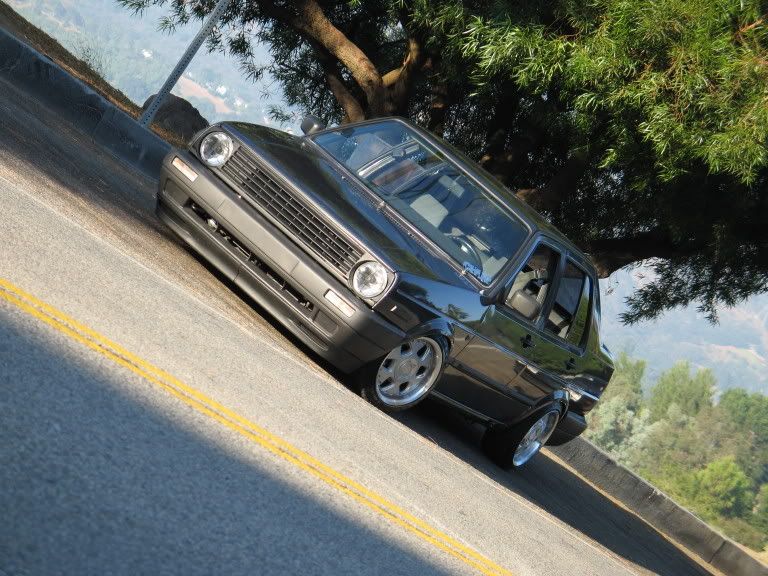 This was a week or two ago when I went on a drive with the ABA... I also slapped on the other wheels that have been camping in my room for a over a year and lowered it some more.
I'll do more updates when I get farther with the body work and get it closer to being ready for paint... Oh BTW this project is being built all in my garage by me and some helpful friends. When they can't think of reasons why they are busy. I can't afford to have any fancy shops build a no holds barred car so this is what I get. And it's only as good as the work I put in, so that is a good motivator. Although I do wish I was a bartender...
Modified by Lawn Ninja at 11:42 PM 9-10-2005
Modified by Lawn Ninja at 11:43 PM 9-10-2005