Discussion Starter
•
#1
•
I guess this can't really be considered a build thread as I got the car 90% the way it sits. But I will update on everything I do to it. I picked up this GTI during the summer of 2010. At the time I actually really hated VW's with a passion even though I had quite a few friends who were into them. That all changed when a coworker of mine drove in to work on day with a newly acquired VW. It was a combination of everything I hated in cars at the time, it was slammed, had stretched tires, FWD, a VW, even had a stupid beer tap shift knob. But the sound that thing emitted was captivating. eventually he let me borrow it to get some lunch one day and somehow I kind of fell in love with it. after about a month or so I heard him saying that he was thinking about selling it. After thinking about it for awhile I ended up making a deal with him and ended up purchasing the car from him.
When I first got the car it didn't have the bumper on it, almost nothing on the dash worked, didnt have headlights, and only had one seat. First things first, I helped my coworker put the bumper on before I received the car from him.
First photo I took of it. and here's what it looked like when I took possession.
The seat that it had in it was a passenger side seat on the drivers side. It also had the separate lap and shoulder belts, so I couldn't exactly use the shoulder belt. I drove it like that for exactly one day. I scored a set of front seats for free from a buddy of mine. They were out of an '85 Jetta. I didn't exactly like them, but at least they were a matching pair and could utilize the seat belts. You can also see the PBR shift knob the previous owner installed. I wasn't a huge fan of it, but I didn't have anything to swap it out for. surprisingly I found it comfortable to drive with though.
A little excessive on the poke and stretch for my taste but I learned to like it. As you can tell, no headlights or fog lights.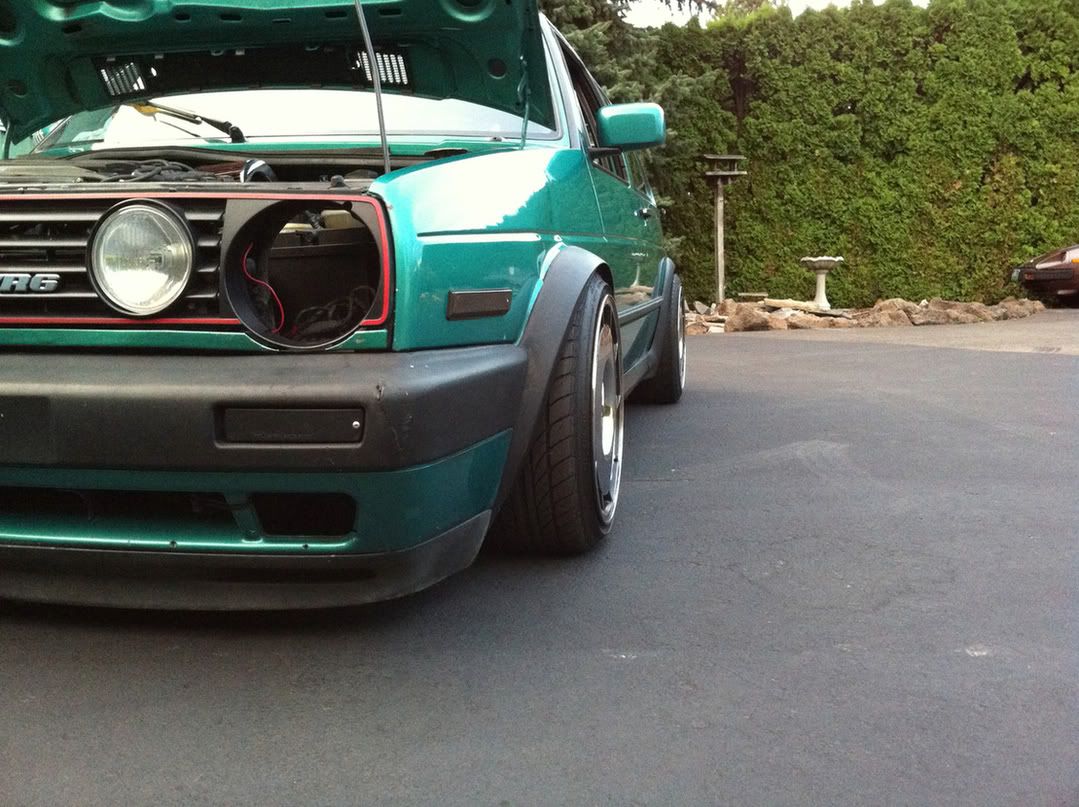 The flares werent looking too great so I investigated a little further...
not a pretty sight. :facepalm: I spent hours scrapping the hot glue off the fender lips and had some success using beutel tape to reattach the flares.
And here's what lied beneath the hood. 12v VR6, 02J transmission. ECU had a TT chip, TT catback exhaust, K&N air filter, ported throttle body, GM coilpacks. polished intake, polished valve cover, polished belt tensioner.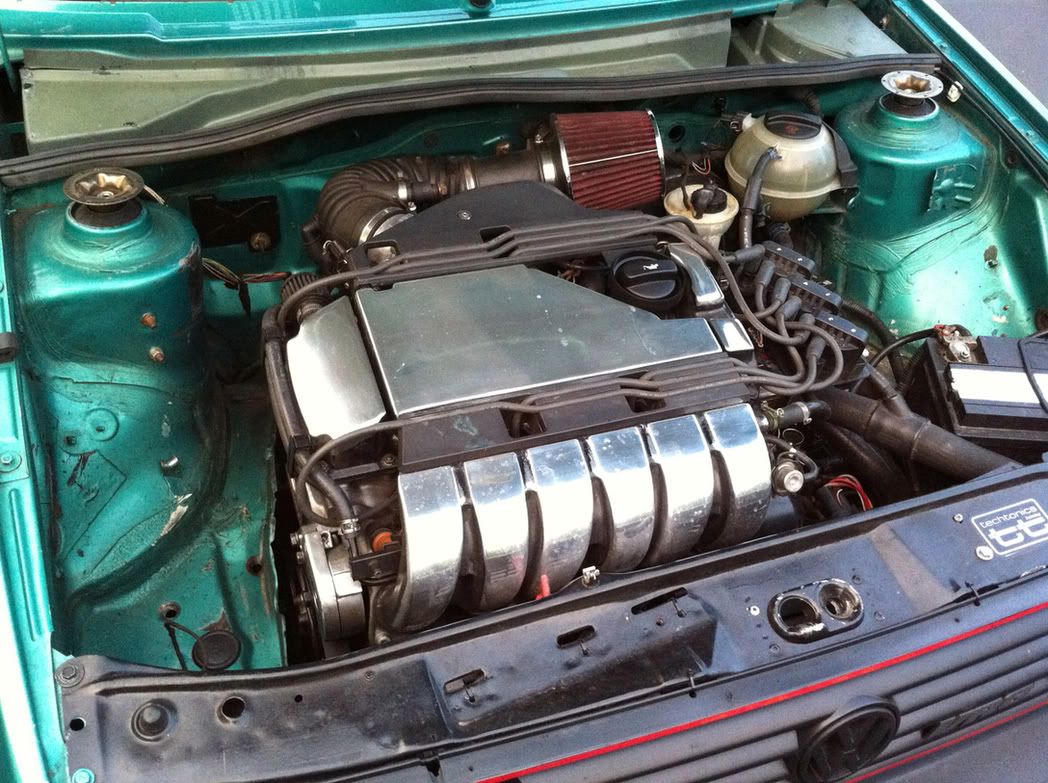 to be continued...