Discussion Starter
·
#1
·
It first began just over a month ago when I contacted oempl.us to ask a few questions regarding the S3 front bumper. My questions needed to be answered by Rich, who was out of town until April 1st, so I had to wait patiently.
Fast forward to April, Rich is back! Lucky me, there is an S3 front bumper and a titanium S3 front grill in stock, yessssssssssss! Put me down for 1 please
A very long week and a half pass by until I am able to make the drive down to the UPS holding depot in Niagara Falls, NY to pick up the bumper and grill. I chose this option vs. shipping straight to my door mainly because I'd rather keep $650 worth of shipping/handling/duty/brokerage fees than give it to UPS. So I make the hour and a half drive across the border (in my girl's Altima) and to the UPS depot and pick up my BIG package.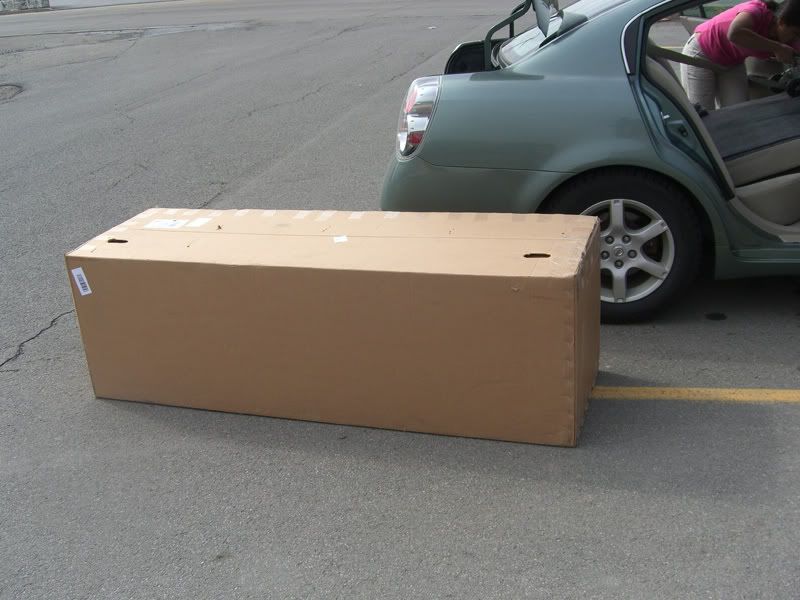 Clearly, it wouldn't fit as it, so I had to cut the box up in pieces and throw everything in the car.
I get home and start unpacking my goodies.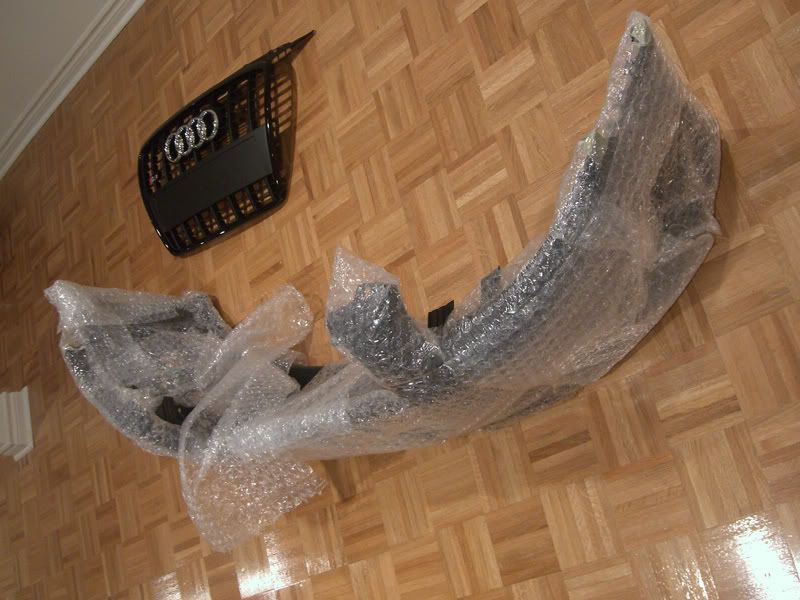 Notice something missing? So did I! No fog grills
Contacted Josh and Rich at oempl.us, they apologized and shipped the fog grills to me right away. Thank you fellas
More waiting game
But wait, I have plenty of stuff to do to while I wait, such as get the bumper painted, and trim my OEM impact bar so that the S3 bumper fits.
Thanks to neonix and eltonsi for helping me figure out the nitty gritty details for this step. I took some helpful pictures for future S3 front bumper retrofitters: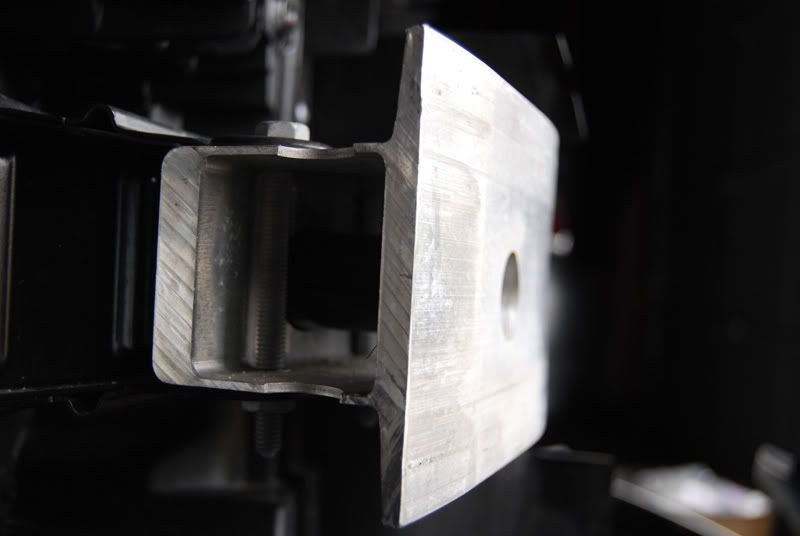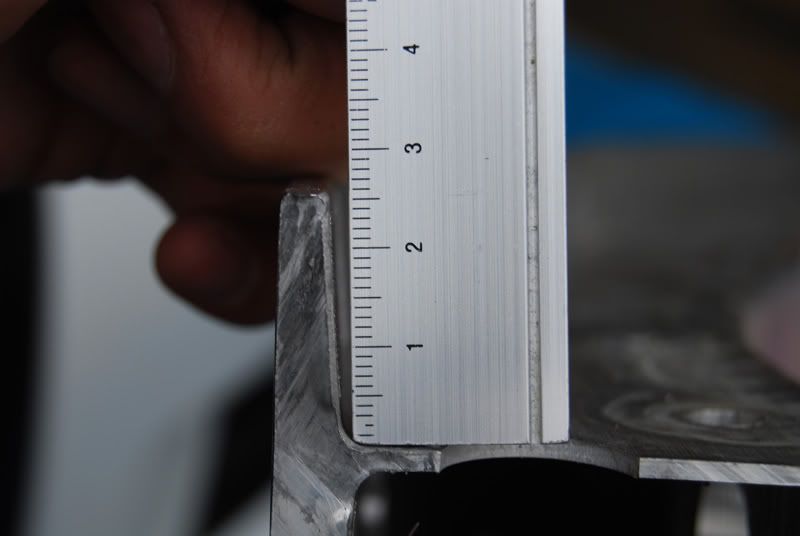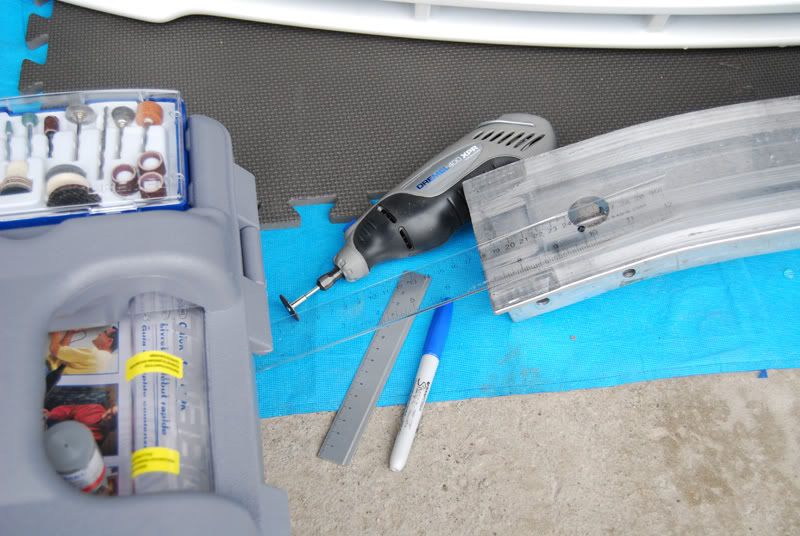 Dimensions of impact bar needing to be removed: 2cm x 20 cm from each bottom corner.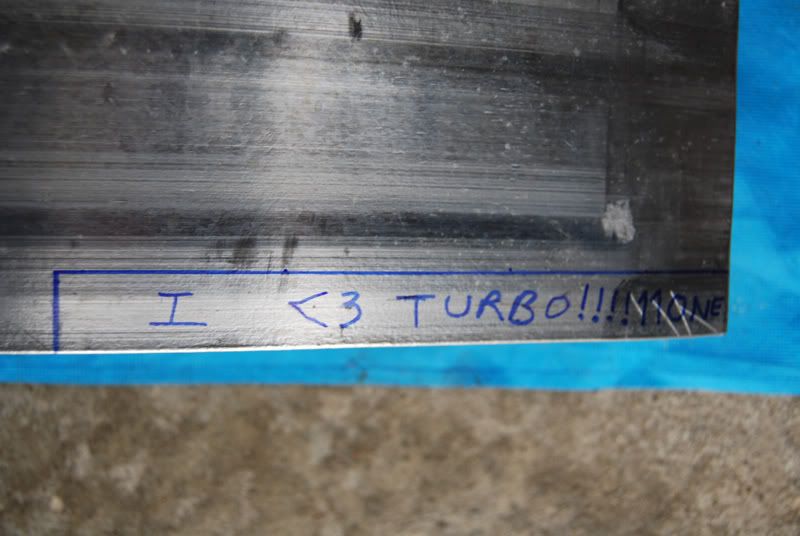 I cut about 60-70% through the bar on the pre-marked lines with my dremel and cut off wheels, but that's as far as I was willing to go. My supply of cutoff wheels was quickly diminishing, I think I went through 9 of them after all was said and done. Finished the job the old fashioned way, with saw in hand. This was UBER tiring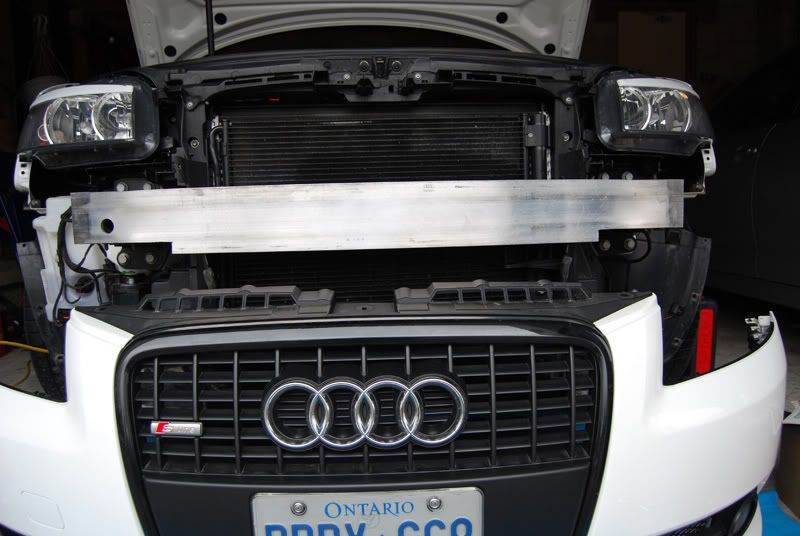 test fitting time!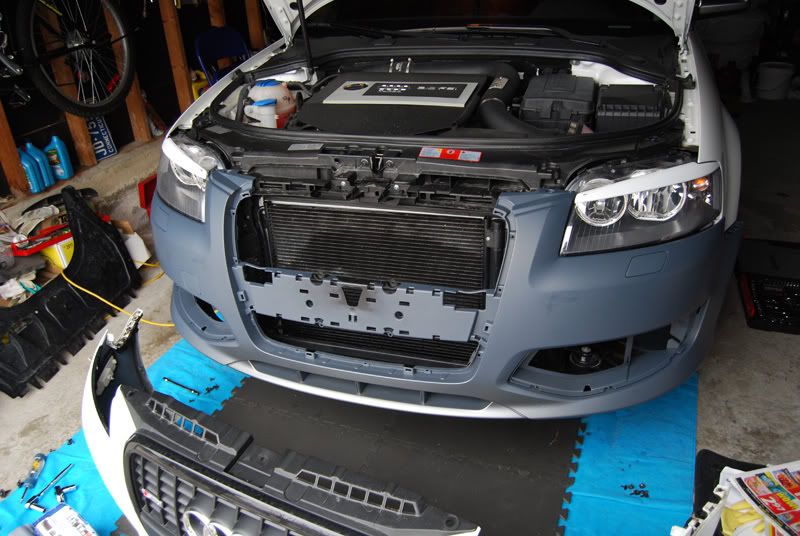 yay everything fits. Now to get the sucker painted. 180 bucks later, here are the results: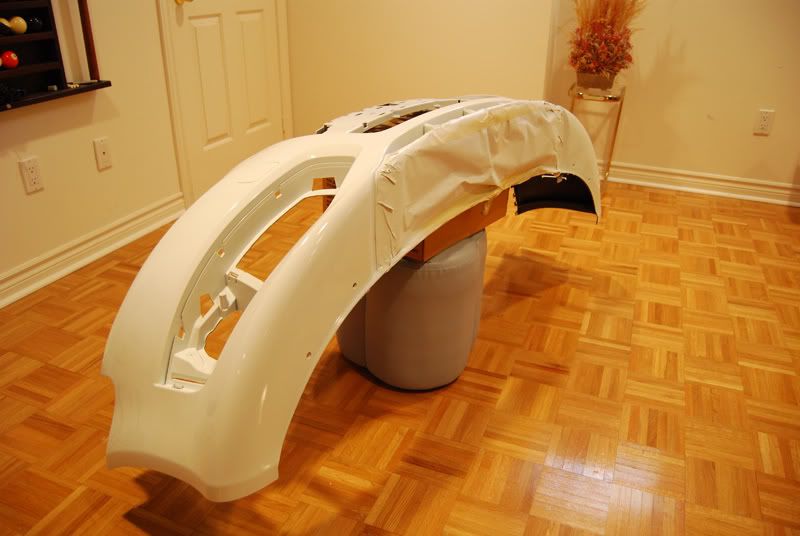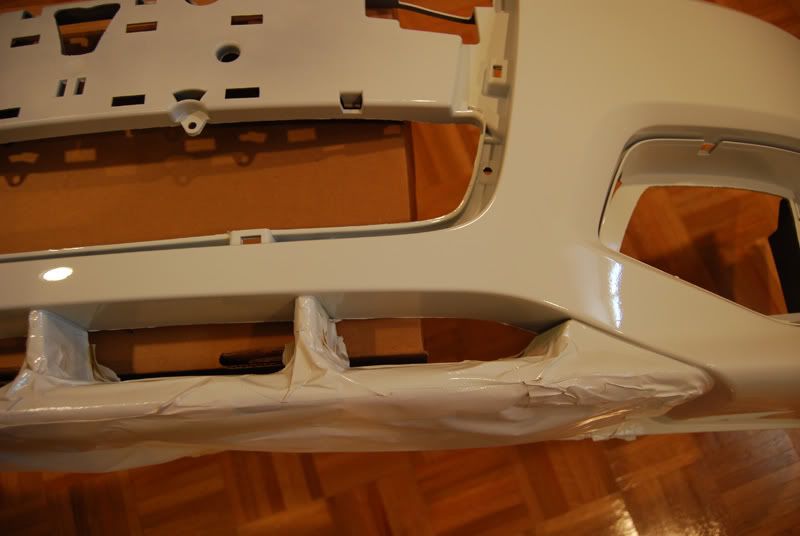 Now the second part of the picture, as you may have seen already, I sold my S-Line bumper + blackout grill to my buddy Chris (eggie) and we did a bumper swap/install day.
(Note to Chris: send me those pics dude!)
So I on eggie's car is now my (I mean his) S-Line bumper + blackout grill, and on my car, my naked S3 bumper, lol
still waiting, what to do......... I know, DYNO!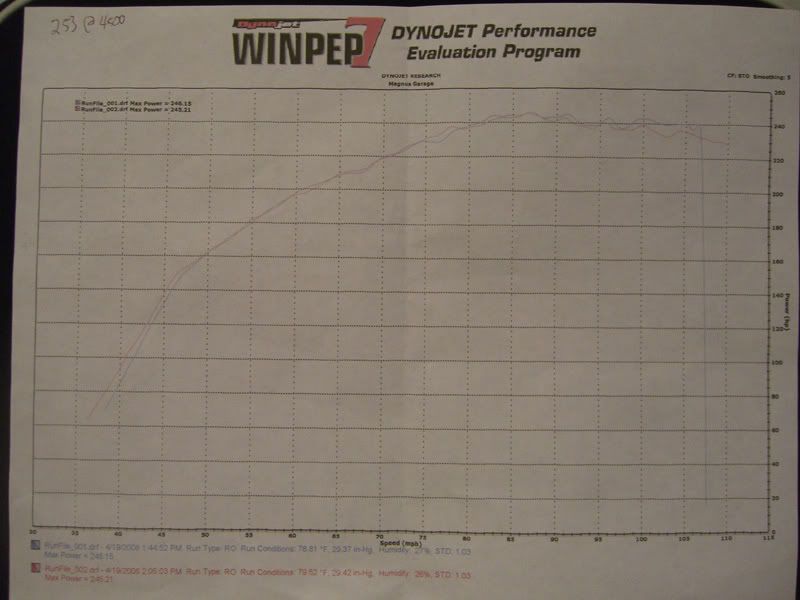 I know, you only see HP, they couldn't find a place to tap into RPM readings (searched 2.0T FSI forum, now I know where and I can tell them when I go back), so no torque for now. I'll post that up when I get that done.
Ok back to the S3 front. The grills have arrived!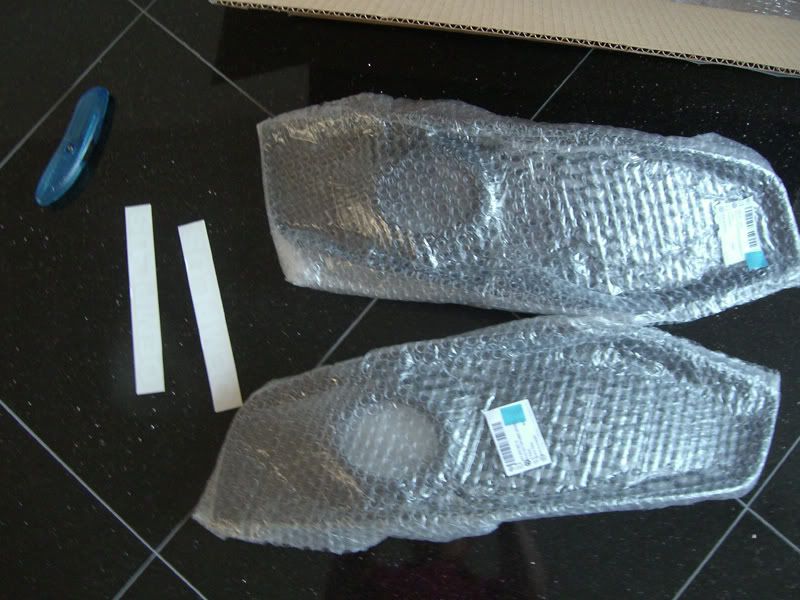 FINALLY...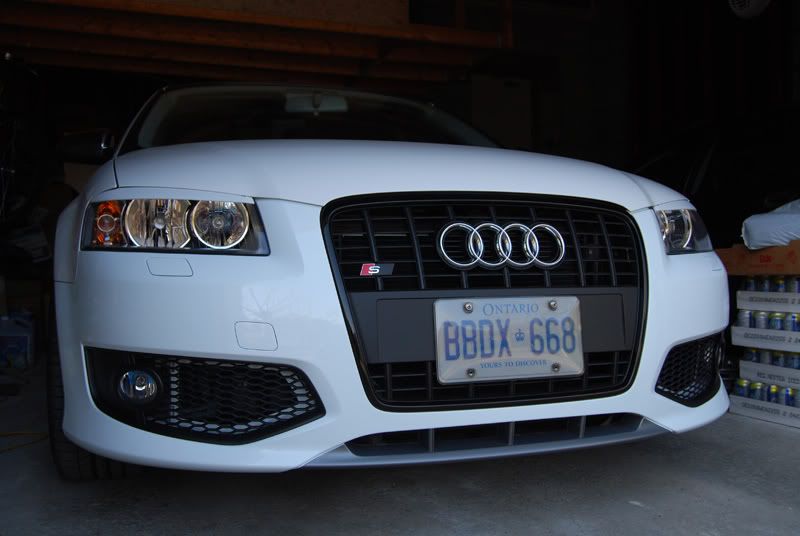 and just for fun...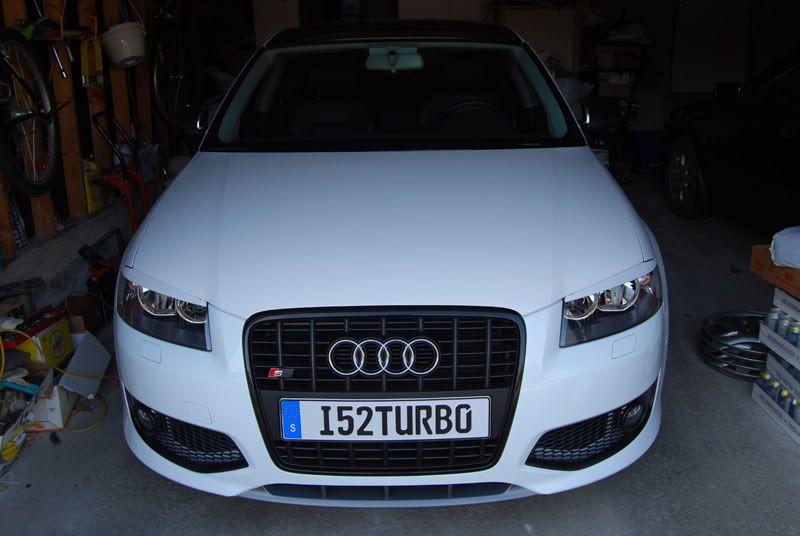 The end!
Again, thanks to Rich and Josh @ oempl.us, neonix, eltonsi, and eggie, for helping to make this happen
http://****************.com/smile/emthup.gif
Of course, comments/questions welcome