In 2008 I bought a spotless 2003 Jetta 1.8T which I started to mod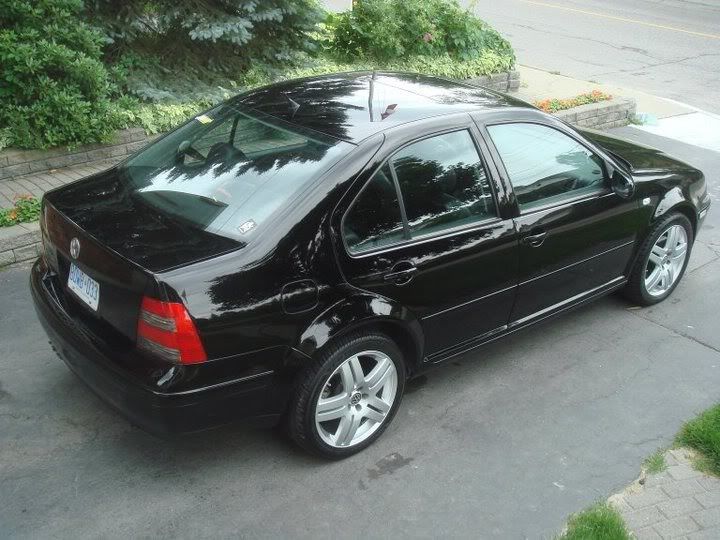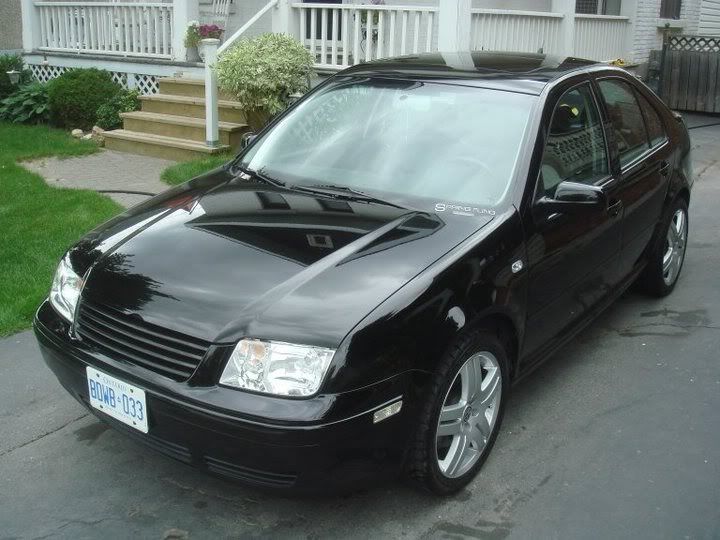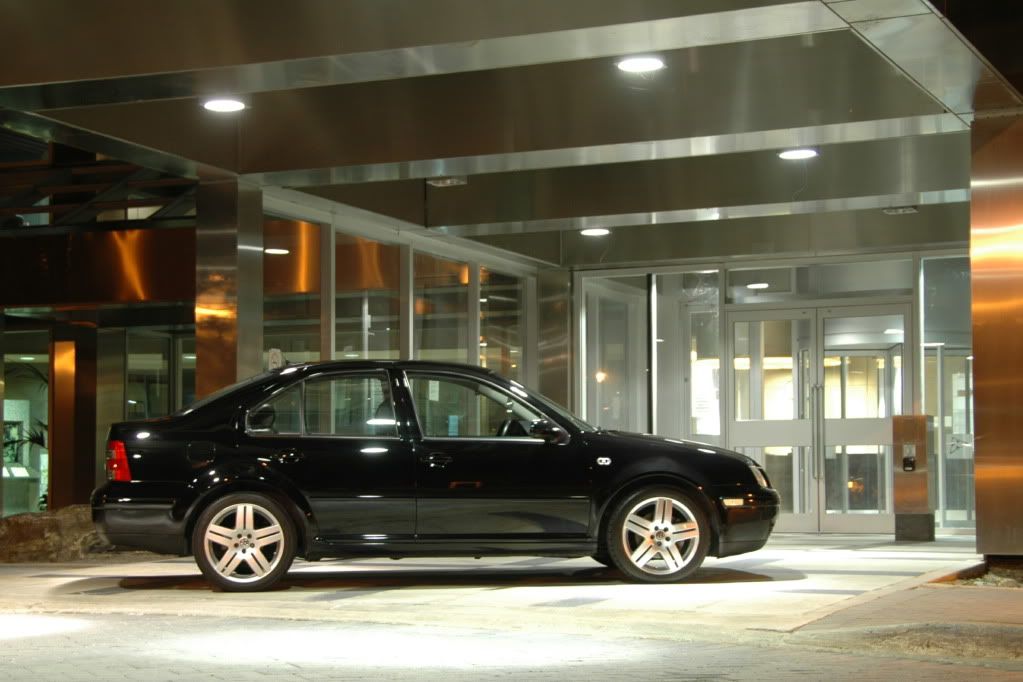 I loved my 2003 which was the first car I purchased myself. Unfortunately, on April 1st 2011 I got in an accident. Which caused this:
Read more here if your interested:
http://forums.vwvortex.com/showthre...riend-you-ve-been-good-to-me!-My-RIP-Thread-(
I purchased my father's Passat off of him and begun to modify it. All the while looking for a replacement for my beloved Jetta. I really wanted an E46 M3 or B7 A4 S-line, however that didn't happen I made the mature decision and left the money in the bank for a house fund. I continued to drive the Passat, when I came across a 2002 1.8T identical to mine at my mother's work. I inquired about it and it belonged to her co-worker. A 25ish year old smoking hot chick, who I was surprised drove stick. I told her if she ever wanted to sell it, to let me know. Sure enough in June of 2012 she offered it to me for an offer I could not refuse. (Yes I went Godfather on everyone) I paid basically a third of what I got from insurance on mine. I still had all the parts from my old one so I went to work. Promising it would be everything I wanted in the last one but never got around to doing.
First day I had it:
Bought some front spacers
Did some more work bought a Eurostrip, Beetle headrests, and a Dubstop Sharkfin Antenna
Purchased some side skirts, chipped the car with APR and got a forge 007 DV
My small stereo set up, mono amp hidden in side compartment, four channel on top of spare tire.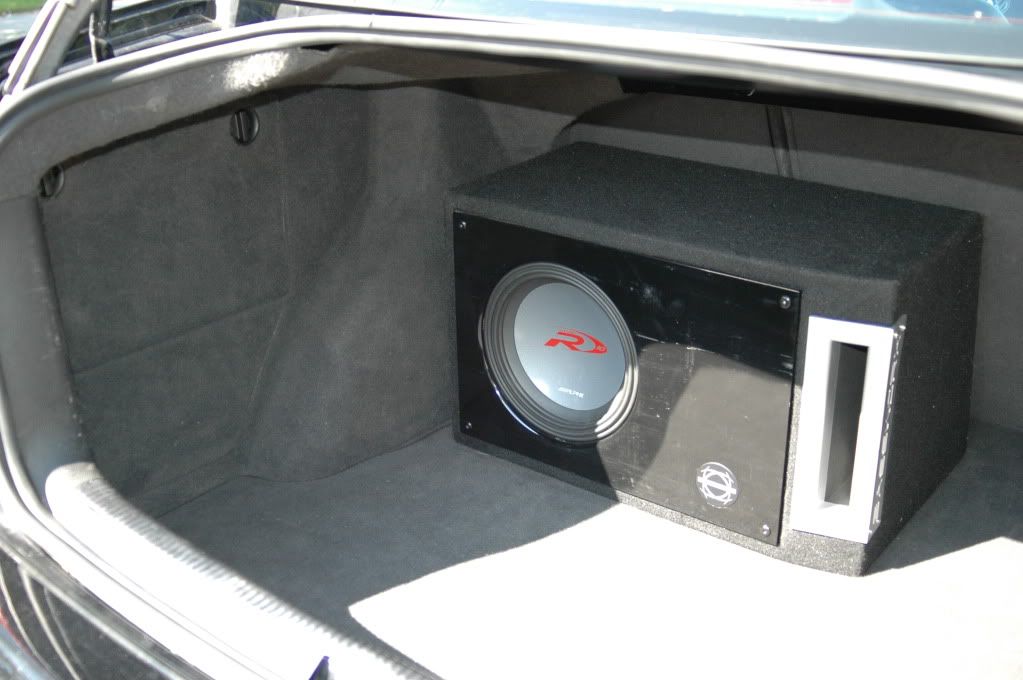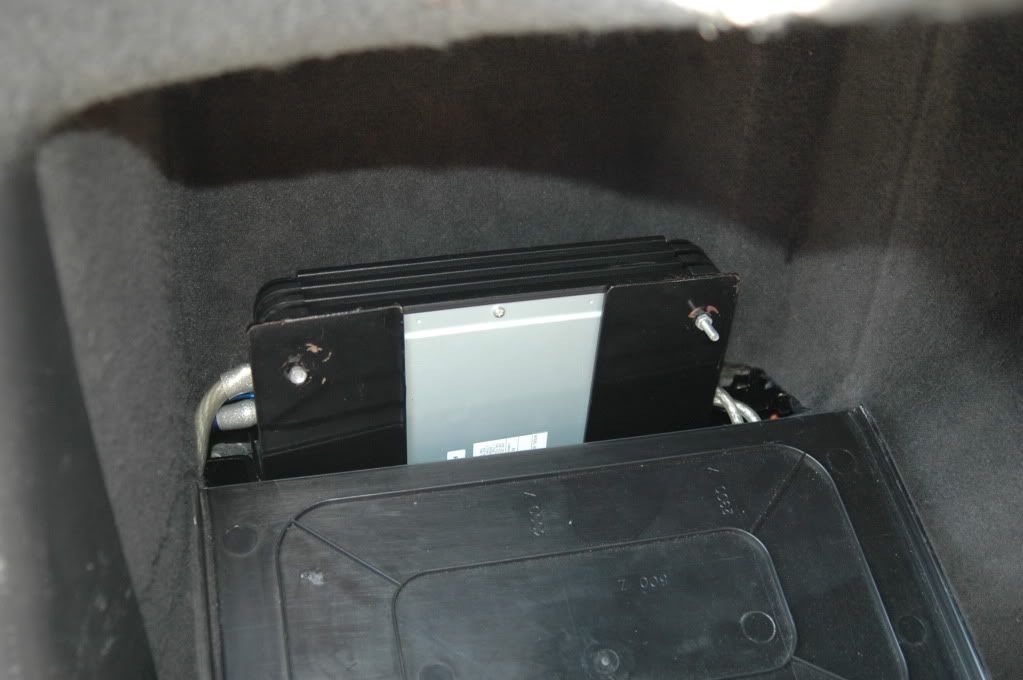 The items you can't see until I get better pictures are: Audi TT Pedals, New South Boost Gauge, APR TIP, APR Downpipe, Forge DV and Evolution Motorsports skidplate
Just today I ordered OEM GLI lips, 2.0T Coilpacks and associated conversion parts along with conduit.
Plans for the summer are TBE, front mount intercooler, Euro trunk, retrofit headlights and Koni coilovers
Stay Tuned!