Navigation firmware update for RNS-510 and VIM
Proceed at your own risk. I take no responsibility.
Firmware 1140 Update for RNS-510:
US-SW1140
File name: US_RNS-510_SW1140.iso
File description: US RNS-510 SW1140
applies to SW 0320,0360,0380,0980,1000,1040
File size: 404.21 MB
Changing the Volkswagen RNS 510 Color Scheme:
Follow these instructions on how to change the color of your RNS found
here
.
Use this file to enable Video in Motion:
VIM-Video in Motion
Insert the cd with the unit turned off and without the key in the ignition.
As soon as the unit starts to come on press the Eject button, Day/Night button, and Guide all at the same time to get the unit to reset.
It'll ask you to confirm the update and you'll press "ok"
Wait for it to run and you'll be done.
Just a FYI you can import destination from a SD card in to your RNS using the following website.
VW Labs
MDI UPDATE
1) Download update file from
MDI for cars up to 21/2012
2) Please store update file into Root-folder (=main folder) The name of update file must not be changed or converted.
3) Connect USB-stick with update file by use of USB-adapter (000 051 446 B) with
multimedia interface MEDIA IN.
4) The update load will start automatically be switching on the radio/navigation
head unit. The display of head unit indicates the status of update load, as far as
the multimedia interface MEDIA IN as selected origin source as well as USB-connection
was active. Please do not remove USB-stick from multimedia interface MEDIA IN port during the whole update load.
5) After successful finish of upload file (appr. 1 minute), the status of upload will be
indicated in head unit's display.
There is A
TON
of information in this thread. I have tried my best to make it easy to understand if you still have questions please
first.
Pictures provided by:
greek bandit
started with this, slowest part was APPL and Radio took the longest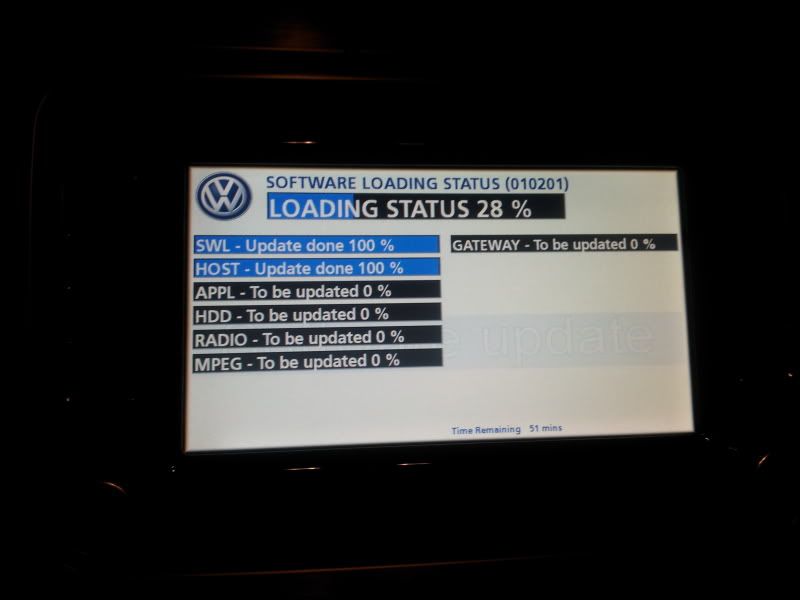 you should see this at bottom of screen
and go through a few of these screens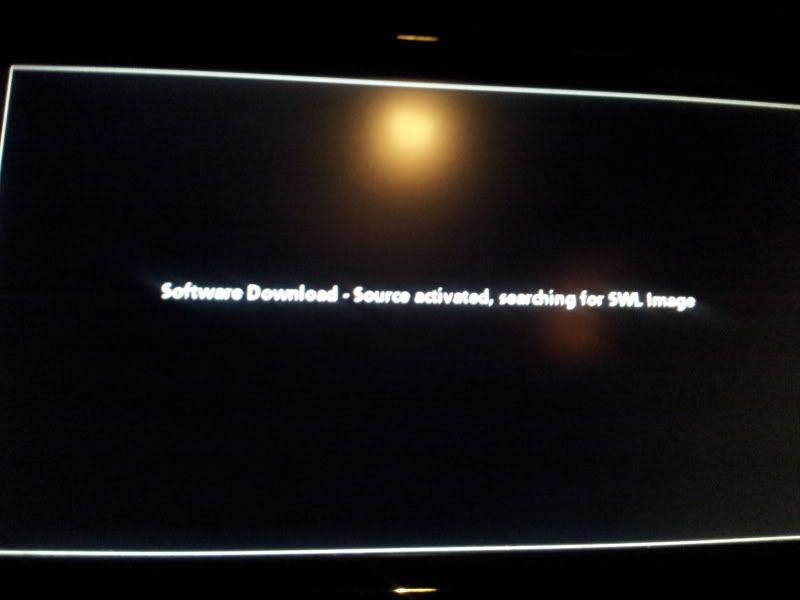 and this should be end result after about 45mis-1hr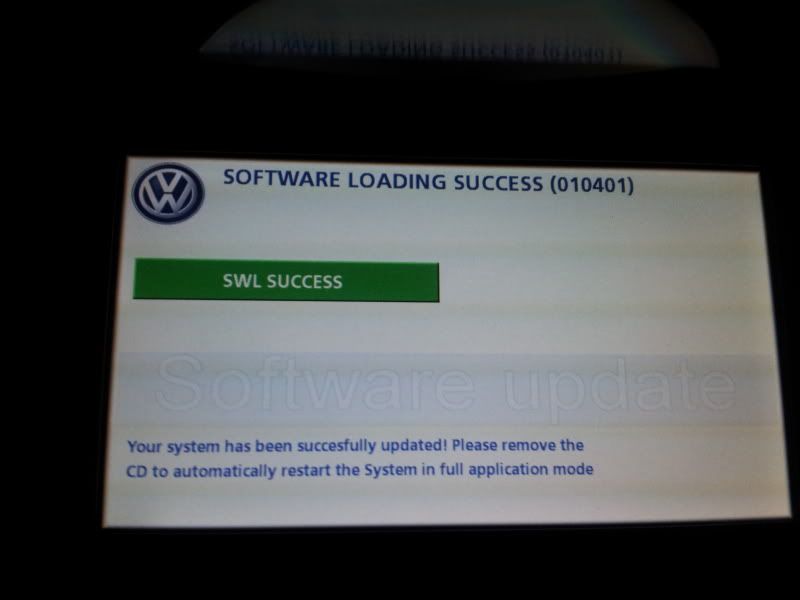 improved fullscreen backup cam instead of half screen and car on screen actually looks like a cc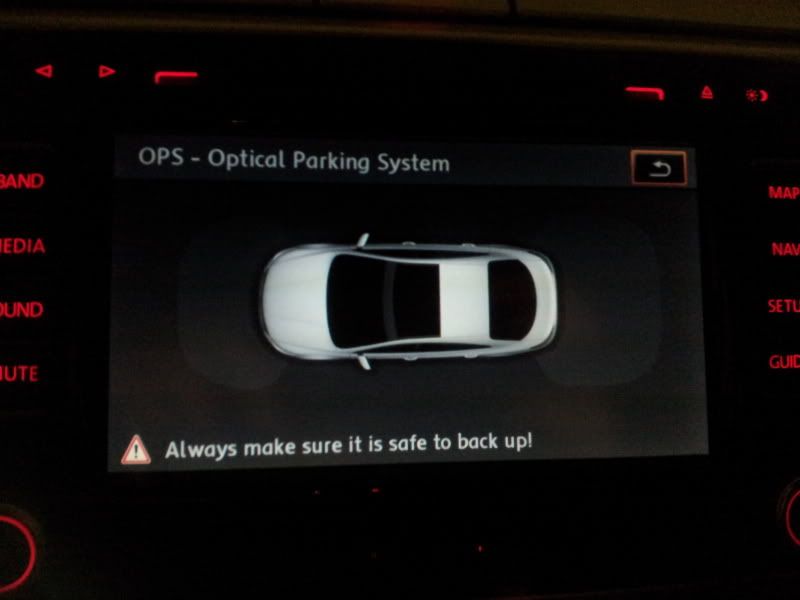 begining of vim install after update
end result after about 2 mins
boot screen changing upload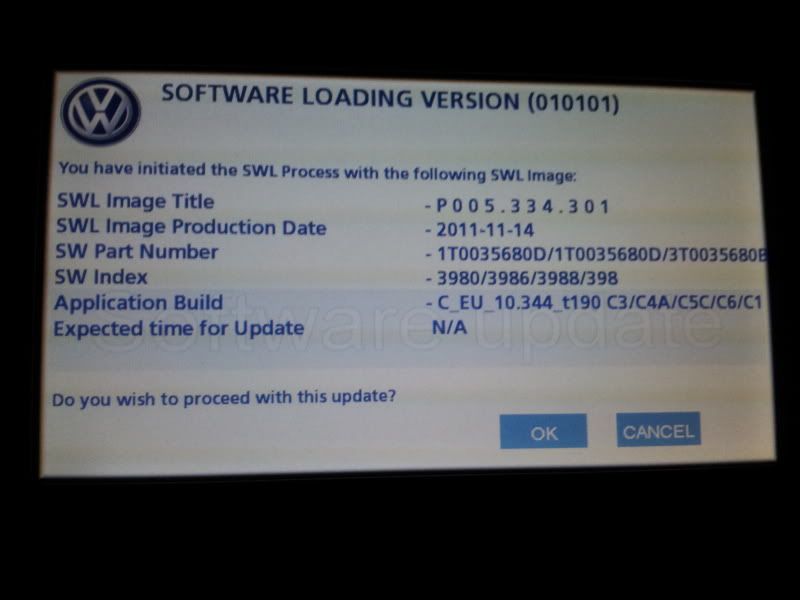 end of boot screen upload of about 1-1.5 mins