Discussion Starter
•
#1
•
I own two buildings that has a parking lot that ends in an even blander building. Since I closed my business I have an empty parking lot, but I'm keeping the buildings for my car hobby. I've had a few customers over time that have been able to commission public art and I'd like to do my part to make life a little more interesting. We've commissioned a number of works of art, but this is our first for exhibition outside our home.
I have most of my ducks in a row, so to speak. The owner of that building is totally on board. The artist
http://www.scotthartleywatercolors.com
has been gracious enough to allow the use of his work. The Township Supervisor has officially blessed the project. I've talked to a number of artists, but none of them have the means to project a fairly sharp image on an area 23-feet tall by 50-feet wide.
When you Google "projector" there's a lot of technical data, but I need to know what to look for. Where does one rent stuff like that? I haven't been an AV nerd in 50 years.
The area will be fenced-off as I know someone would surely drive into the building, a la Whil E Coyote and ACME products.
I had thought about digitally printing panels, but that's probably out of reach.
The drab building.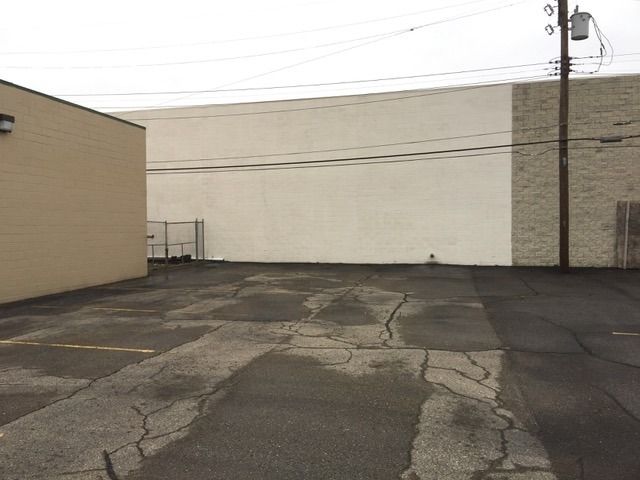 The art.
The photoshop, care of Air and Water do mix.