Actually a first time Passat owner too!
For the past year, I've been trying to restore an MK3 Golf dubbed Project "Freebie" and rebuilding a VR6 to swap into it. During that time my wife and I had our third child. I thought long and hard about the Golf and decided I needed something bigger for my growing family.
So during my search I came across this beauty, a 1994 B3 GLX Wagon, I call it "Project Swaggy".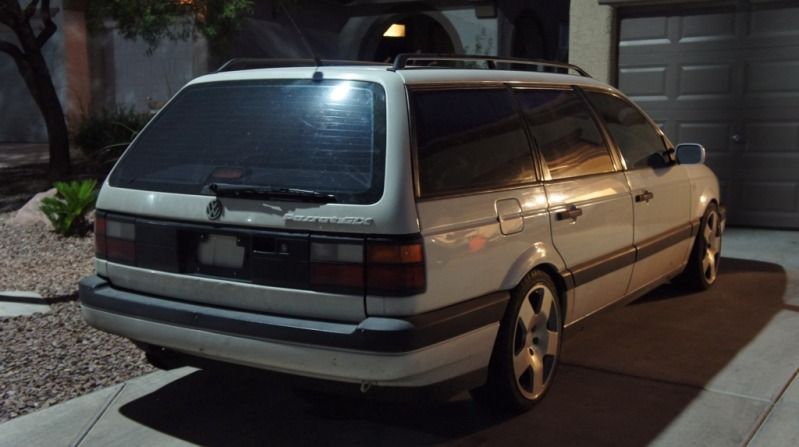 The previous owner said it has two major problems, it has an oil and/or water leak and the brake pedal is hard as a rock!
So today I added distilled water and started the car. Found it leaking out of the water pump. Luckily I had a new water pump and installed it today.