Discussion Starter
·
#1
·
seems like we've all had to replace our ignition switches this year, huh?
well it was time, so I did a search & found the traditional way of changing
it out involving a puller,
and then there's this way:
Quote, originally posted by jok3sta »

disconnect battery
make sure steering wheel is locked
remove the steering column surround ( 2 screws on either end )
go under dash and using a 13mm wrench and socket remove the bolt holding the steering column to the u joint
unplug every plug goin into the steering column by the steering wheel including the ignition and airbag
now on the left side there is a gold round headed bolt that holds the column to the dash support. use a vise grip and take that out. comes out pretty easily after the first initial turn. can do it with your fingers after.. then u can pull the steering wheel and everything comes out as one piece.
now the only problem now is ur are goin to need a thin screw driver to reach the screw holding the ignition switch in.. after than just re install in reverse order and your done..
Do at your own risk though.. im not responsible if someone damages there car in the process or gets hurt
this is jus a lil help for those who dont feel like pulling apart everything..
I snapped a few pics of the process for whoever so you'll know exactly what to look for..
here it is with the cover off..
the infamous u-joint..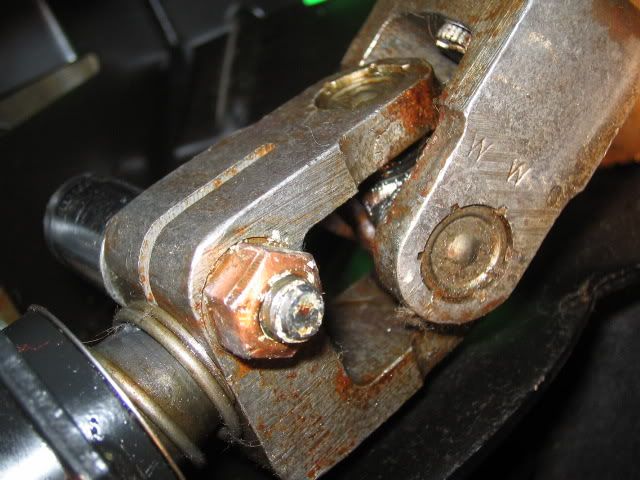 it's a little tight getting in here.. hold the top bolt in place, undo the nut..
13mm, looks like this from the top..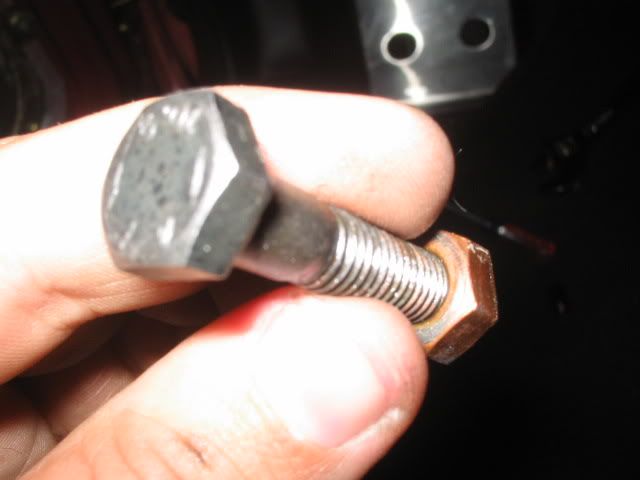 unplug all these, including the airbag & the ignition..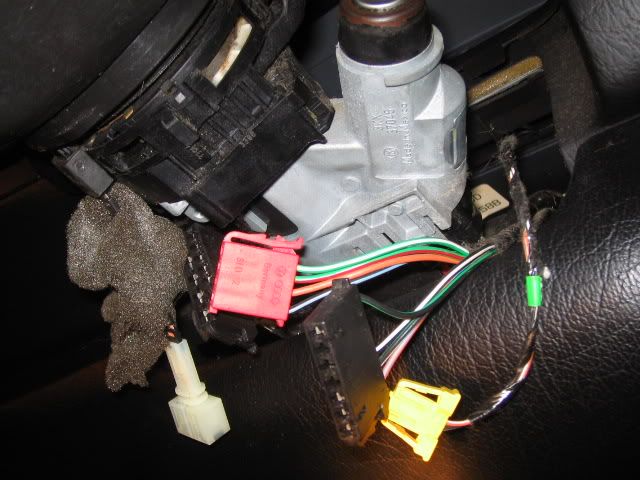 this one comes out easily..
now you're ready to pull out the steering column..
now take the switch out with an eyeglass kit phillips head..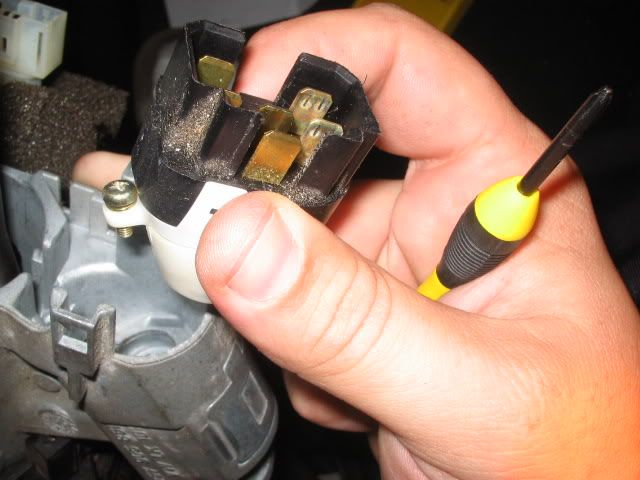 now put the new one in and put everything back together..
old switch/new switch comparison..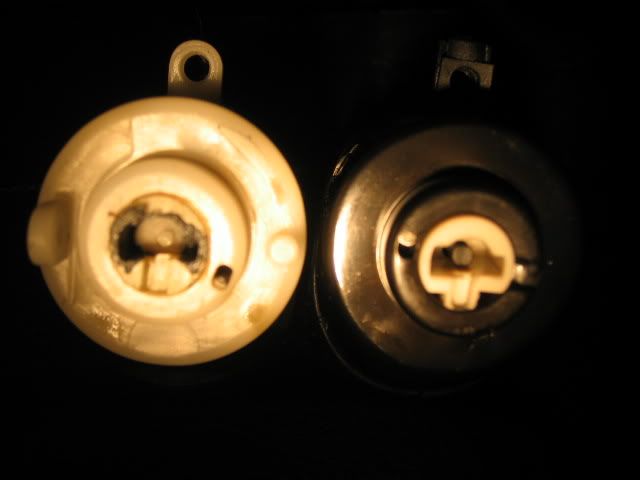 Modified by candela at 8:42 PM 9-4-2009