Discussion Starter
·
#1
·
I know this is one of the slowest portions of the vortex, but it seems like the most obvious place to put this!
I just picked up a one owner 45,000 mile 1971 NSU 1200c with the very similar to VW Automatik three speed. Still wearing original paint and interior, this car spent its whole registered life in one garage in Beverly, Mass, after languishing on the dealers lot in New Jersey for TWO YEARS! I have the original owner Massachusetts title dated Oct 17th 1973, from Val's Chilton Hill Sales and Service in Elizabeth NJ. Making this possibily one of the last NSU's sold new in the states. The original owner Charles Kern I am told by his widow was an NSU enthusiast, owning seven during his life time and visiting the factory on more than one occasion. She related a few stories to me about how he use to get in heated discusions with his car friends about which was better the NSU or BMW. I wish I could have talked to him about the car but unfortunatly he passed recently.
The car does need a few things and did not run when I picked it up, but after replacing the ignition it does crank, all of the electrical is in working order, and now the fuel pump is the final (hopefully) link in getting it running! Once its up and running there are a few rust spots on the rockers and lower fenders that need some attention, but the floors, engine bay, shock towers and trunk are spotless!
Enough talking.......on to the pics!
Front.....Love the 'Simulated' grille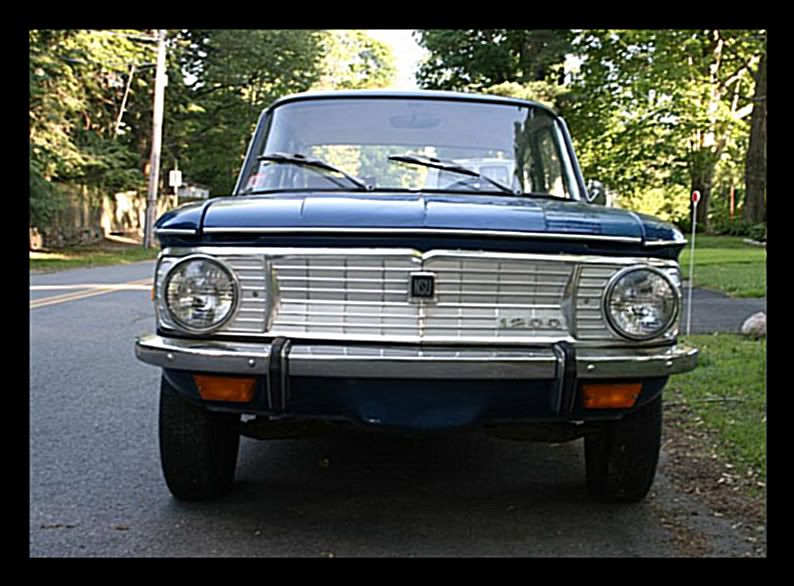 Rear.....does any one know what the exhuast is. It almost looks aftermarket, especialy since there is a single pipe cut out on the passengers side of the lower valence
The right taillamp needs replacing..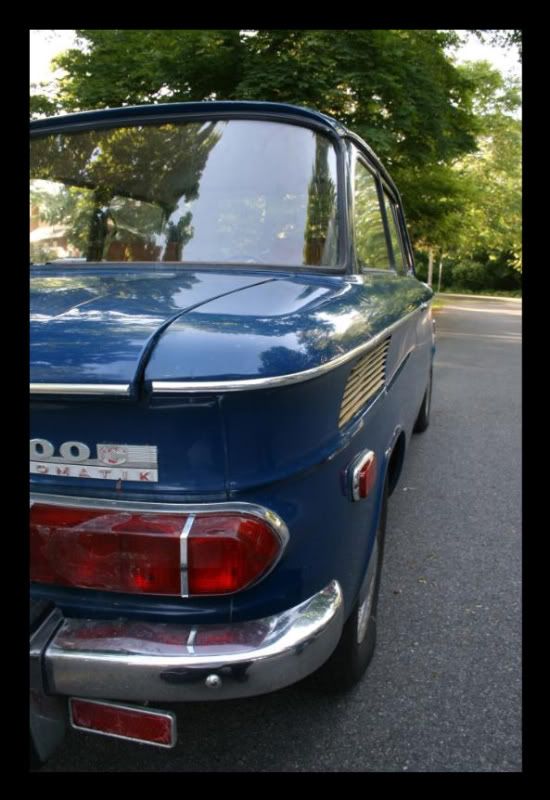 Super clean and most imoprtantly complete interior...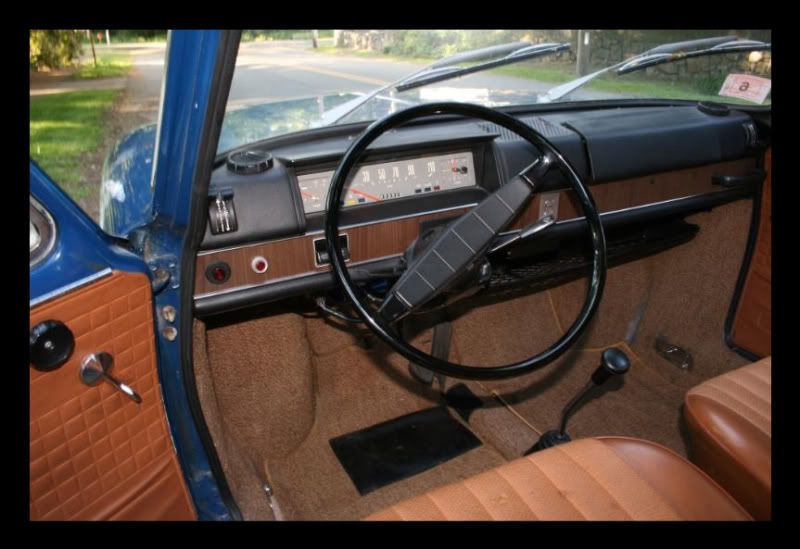 Mint, mint, mint headliner........
Only interior flaw, sun damage on the rear seat top...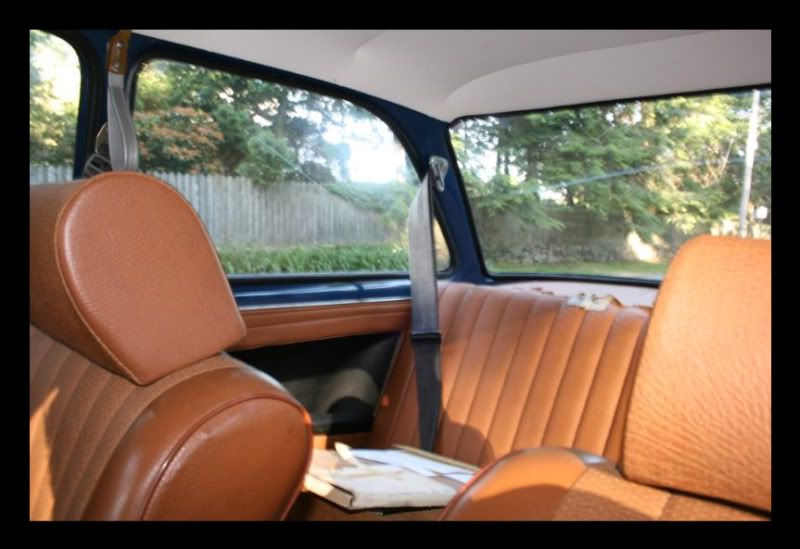 Actual mileage!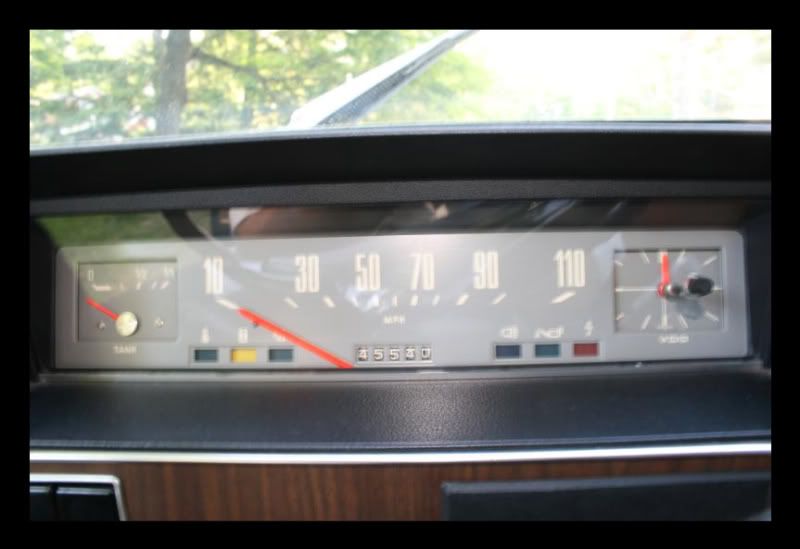 Once I get it cleaned and running I will post some more pics, I have been to excited working on it to even take any under hood shots yet!
Modified by TSiSS350 at 1:52 AM 6-17-2008