Discussion Starter
·
#1
·
Hey guys/gals,
I just acquired this 1999 A4 1.8T Quattro, it has 81,100 miles and it feels very solid. The wheels on it right now are going to be dedicated to winter only!!
Future plans are: (other than the usual tune-up and mechanical issues)
1- cosmetics(dings and scratches)
2- wheels + tires(17")
3- Bilsteins sports
4- headlights(newer style)
5- fog lights
6- ECU chip
And that is all!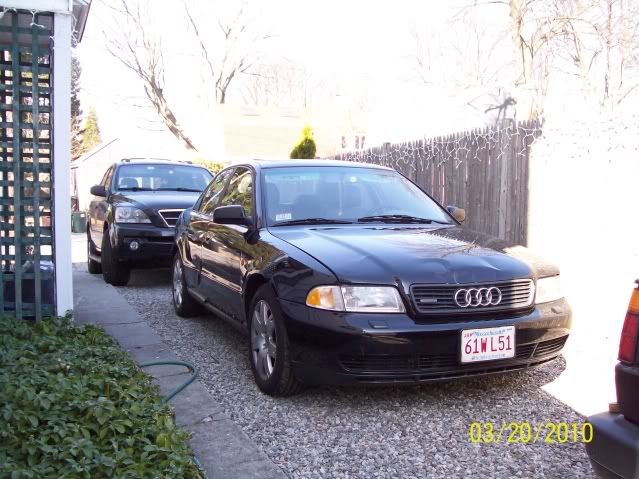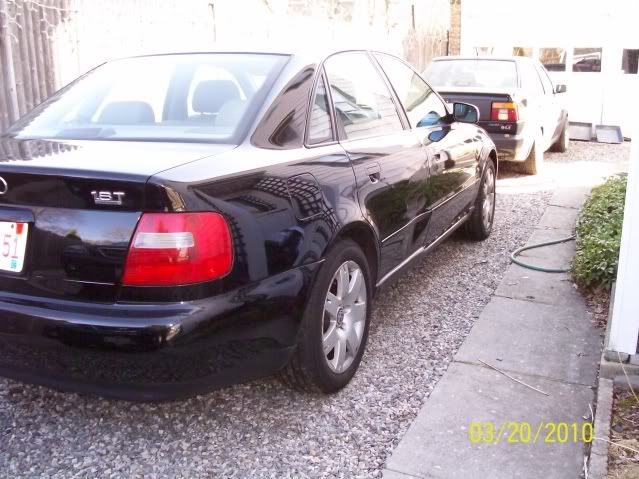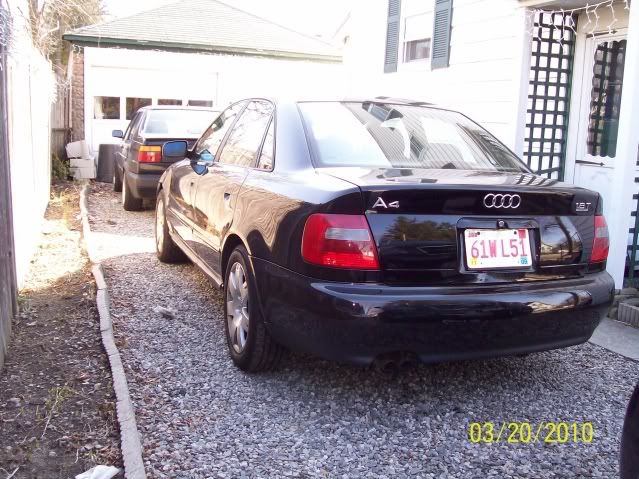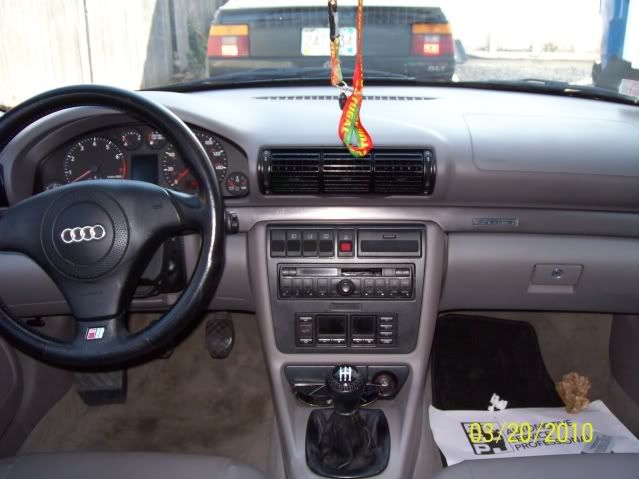 Feel free to leave positive comments!
Modified by 92JETTGL at 10:18 AM 3-20-2010