SAAB may be dead, but Swedish :heart: is alive and well.
This event occurred over the weekend in Deschutes County Oregon.
Had about 200 people and 100 SAABs from the 1950s through 2011 models ... people came from Oregon, Washington, Colorado, North Carolina, Rhode Island, Vancouver B.C, Ontario, Sweden
a large majority of the attendees have gone to other annual conventions around the country; it's a hardcore group.
there were a decent amount of newer (GM) SAABs as older ones, though not as many as I expected. I don't know much about them so I focused on the classics.
I don't have a camera or computer (I'm lo-tech) but borrowed one of each to post a few pics of my favorite cars here: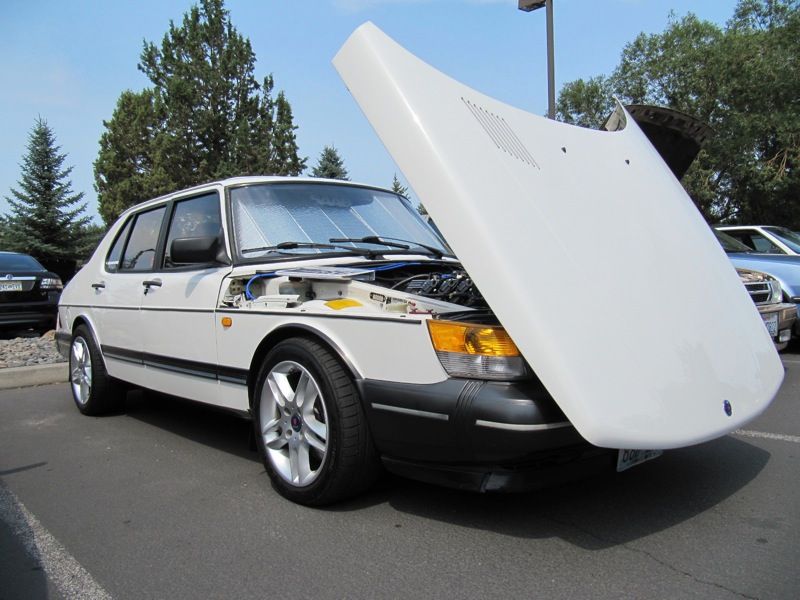 95
93
The car that made me fall in love with SAAB (
Viggen
)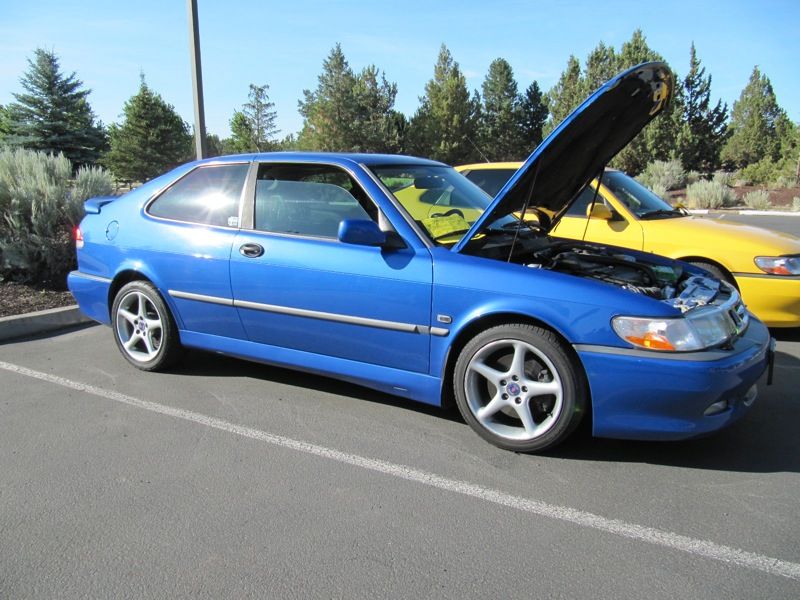 for some reason a Noble showed up:
SPG
original owner
99 Turbo
and People's Choice winner
1984 900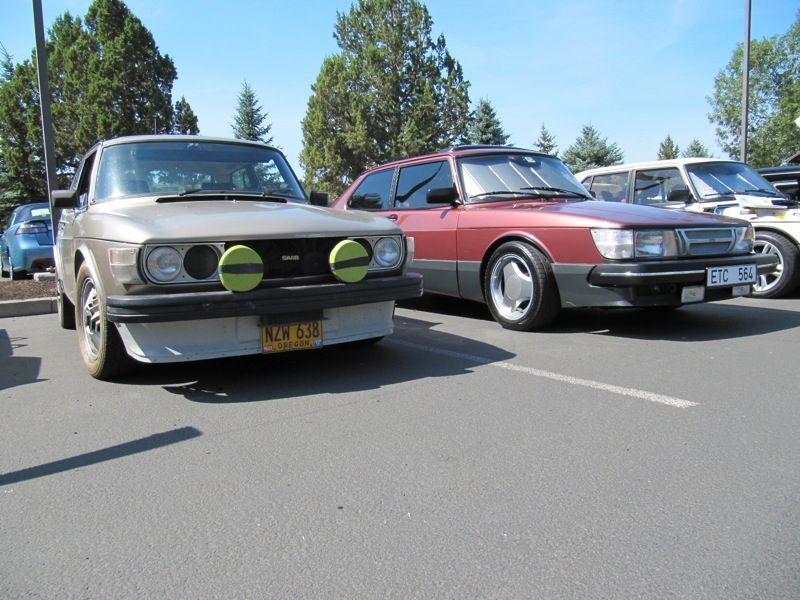 1979 900 EMS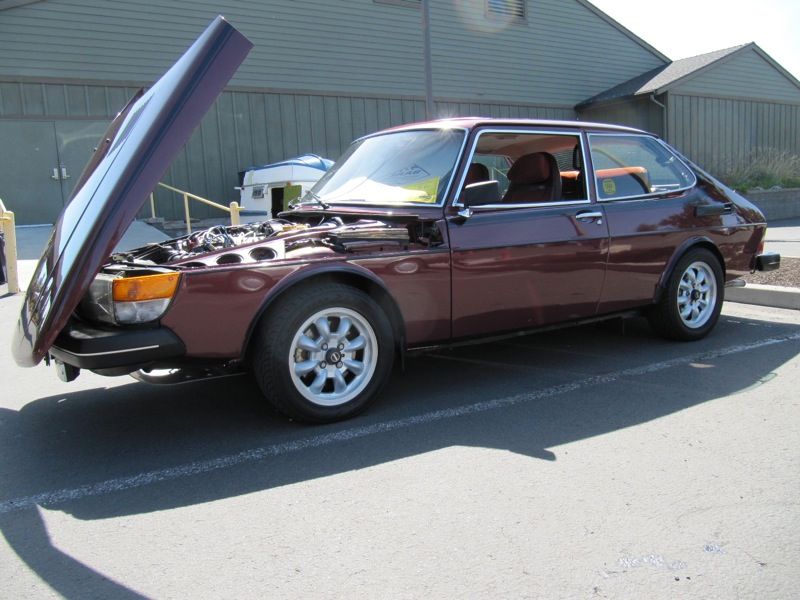 SAAB 99 + Ford Courier
TCL member
IronJoe
:
4 of the 7
99
s:
Sonett III
another TCL member's monster 99:
and my 99:
I noticed one 99 Turbo owner had a new set of MSS Headers / exhaust in his hatch .. going to drive to Eugene soon and buy myself an early 30th birthday present
long live SAAB :beer: