84 Golf Mtdi, 86 Golf 2.0L, 88 Fox Diesel Wagon, 08 Rabbit GTI
My girl has had stellar luck with the cars we have found on Craigslist, but this one takes the cake. The last car we got for her was a B4 TDI, and although she was doing well learning stick, it is currently out of commission for a clutch noise. Becoming more and more anxious to get rid of her Mazda 3 (the only oddball, non VW of the household), we began our search for a dependable and simple automatic to have as a backup while she masters the art of clutchwork. Well...we missed "decent" by a long shot.
She was browsing the classifieds, when I mentioned an old neighbor that had a 4 door automatic golf that he bought from the original owner. Not a minute later, she said "Here is one in LA for $1000. Posted yesterday." I was rather blown away when I saw the pictures and how clean it looked. The headliner was sagging, which was no big deal at all, and the pictures were cropped to the point that you couldn't see the seats, so i figured they were all worn out....but the price still seemed perfect.
I talked to the seller for a bit, and AFTER answering all of my questions he told me that there was already someone planning to come over at 2pm, and that he would call me if they decided to pass on it. I made sure to tell him his price was more than fair, and not to let that person talk him down a dime.
Still, I thought to myself, "Great. It's sold."
Well...the person that came to look at it wasn't a VW person! Not sure about the 3 people that were supposedly in line after us...but the first person was just someone browsing through the cheapest cars on craigslist to find something for their kid's first car! Since the car would need better wheels and a stereo, the guy said that he wanted to think about it and keep shopping around. The seller called me back, and we started out 3 hour drive to LA on Christmas Eve...a dubious mission.
:banghead:
I will let the pictures speak for themselves from here on out, but other than an annoying brake squeel and some tuna-boat suspension...this car is a Christmas miracle. I hope the car is handsome enough to take attention away from the unflattering backdrop :facepalm: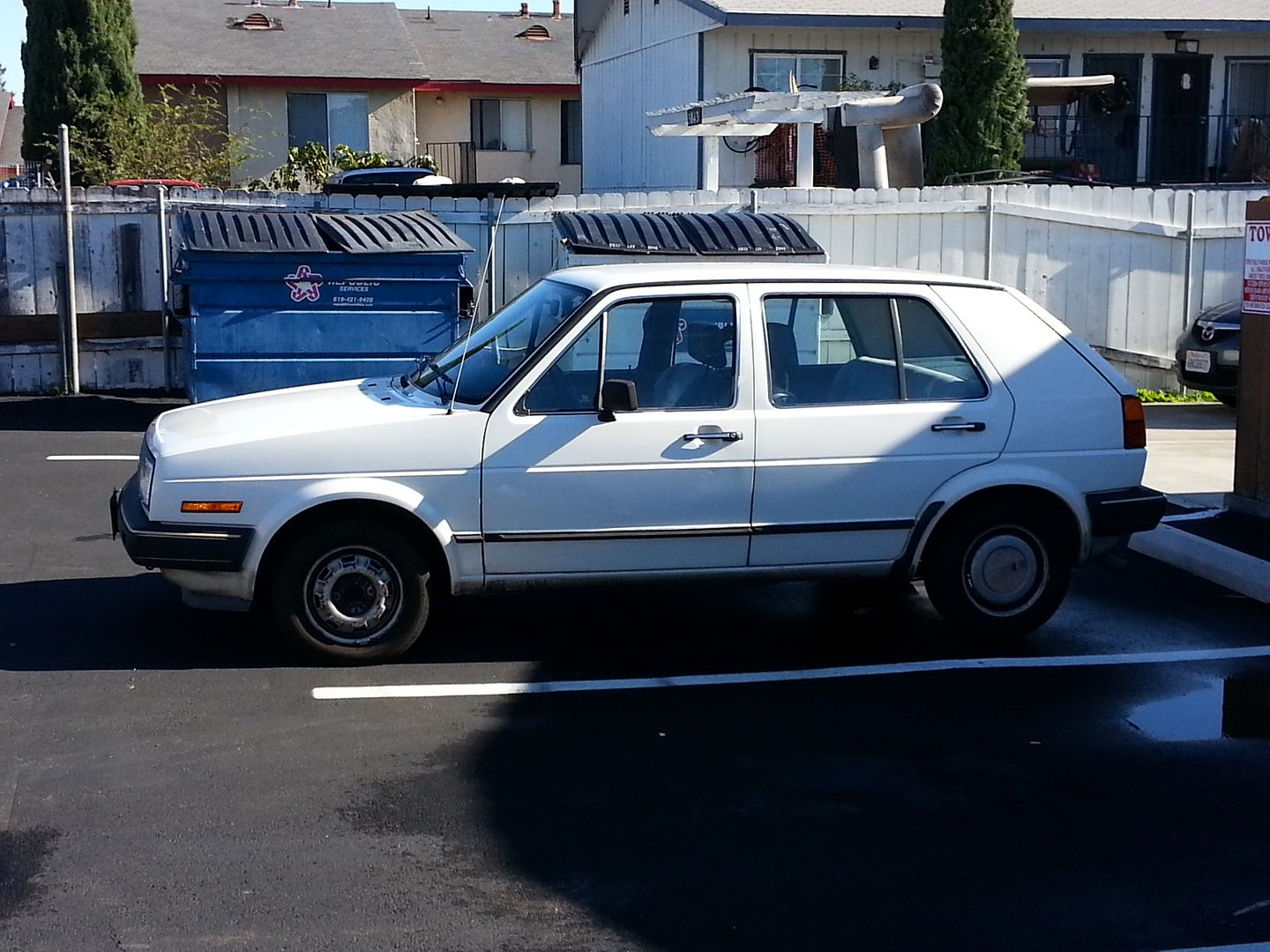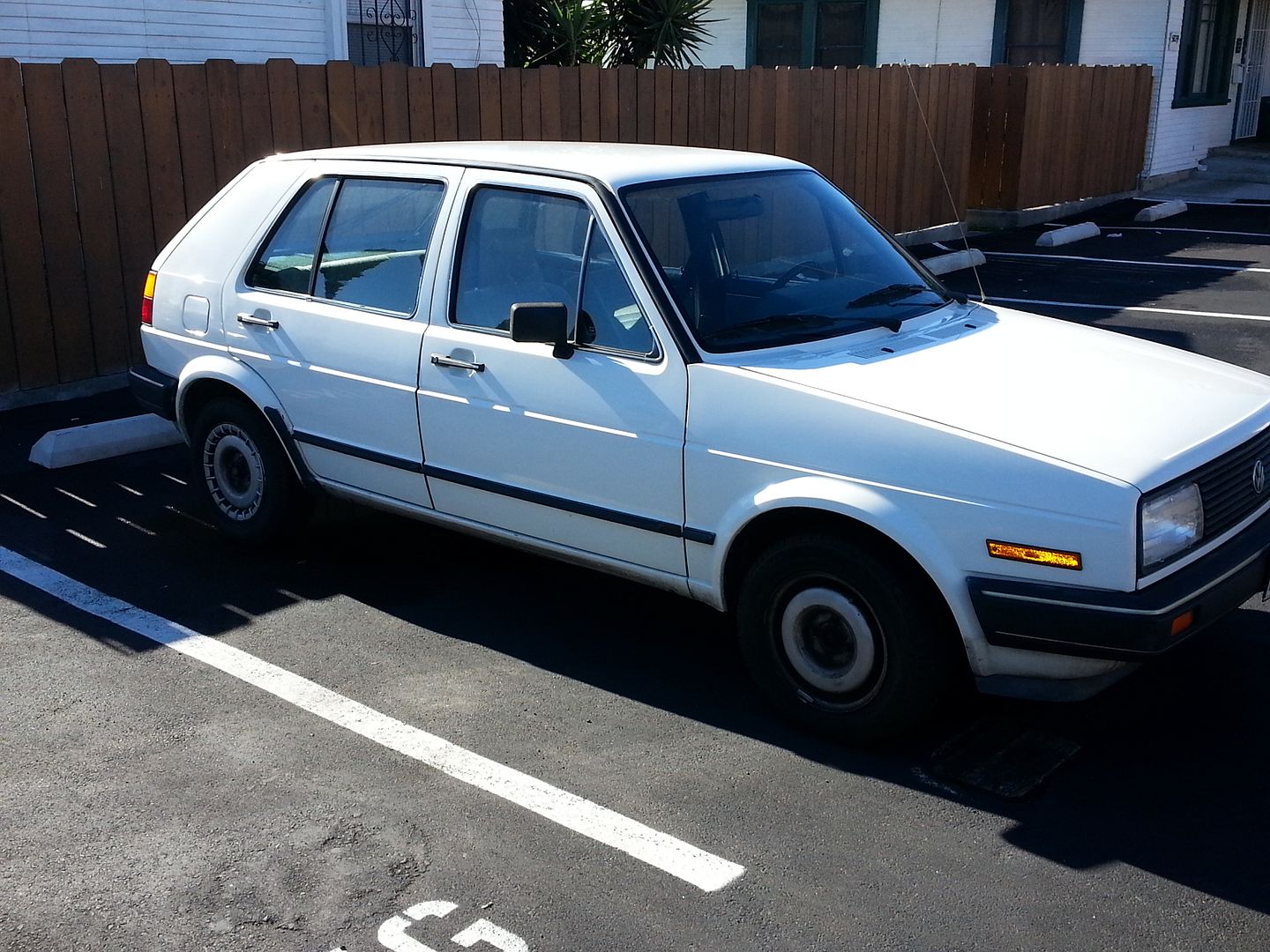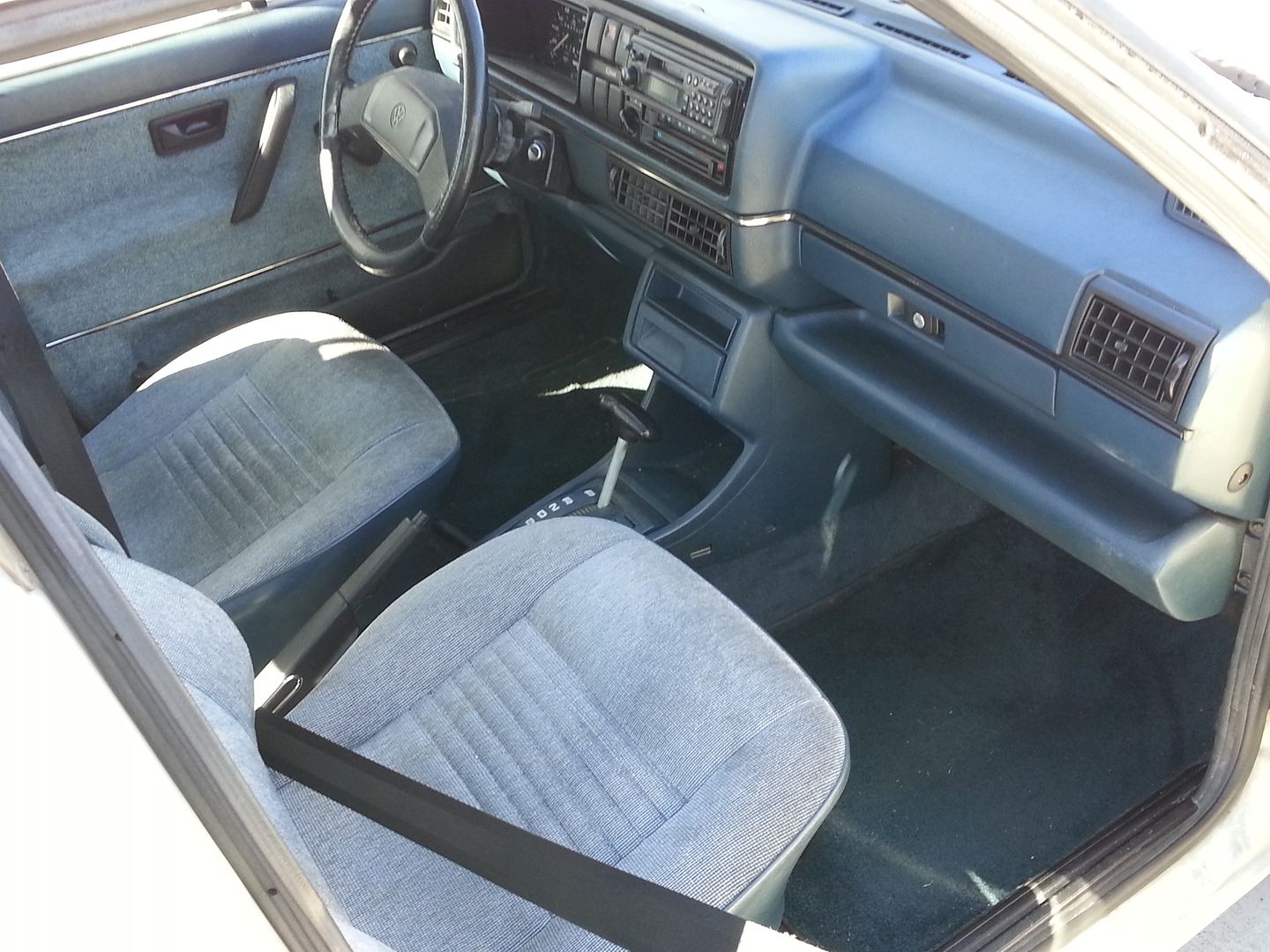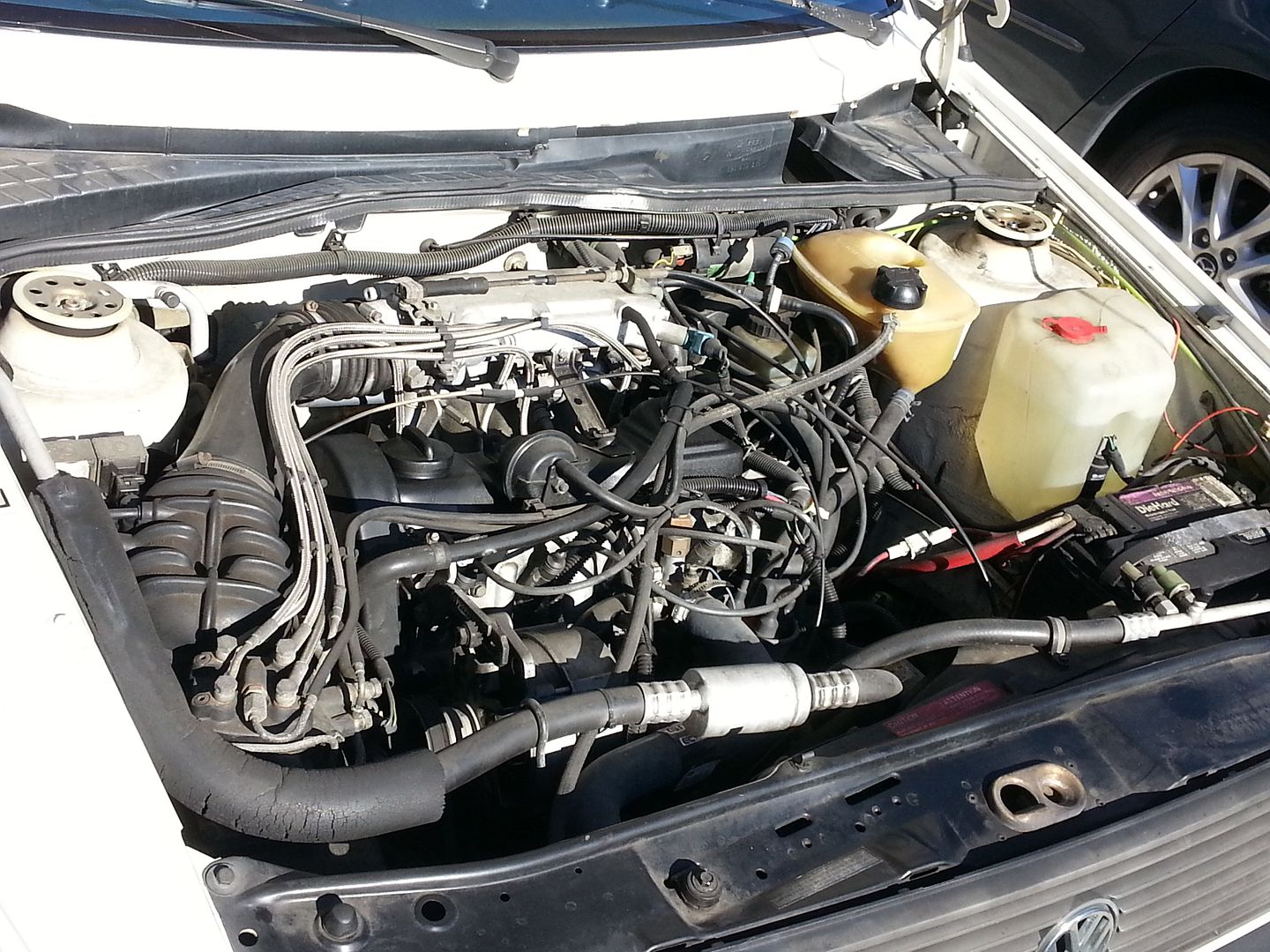 The car was very well maintained. 97k on the clock (working). As if the old style pink slip from '87 wasn't peculiar enough to me, this was a particularly awesome glovebox treasure
Funny...the corner or the window sticker saying "Seatbelts save lives"...but these two point door mounted shoulder belts (no lap belts) are just as terrifying as they are annoying! A 3 point belt swap will be among the highest priorities on this project.
Also found the manuals for this gem.
Before removable faceplates were a big deal...just remove the whole stereo!
The blems and bumps on the car are minimal, but they exist.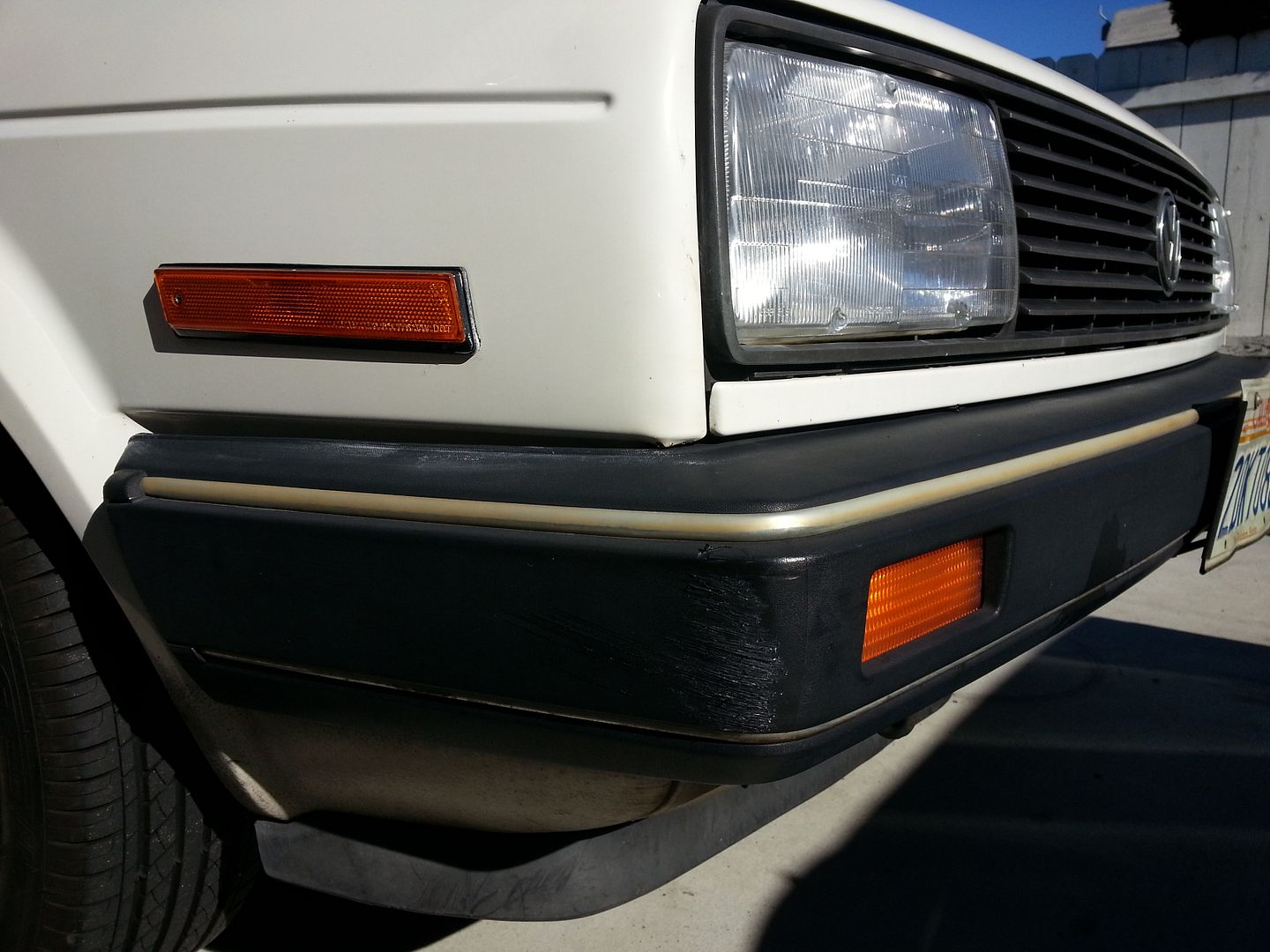 Something gave a little scrape and love tap on the front corner. NBD. You can barely notice the little fold on the front corner of the fender by the grill. I probably shouldn't have mentioned it haha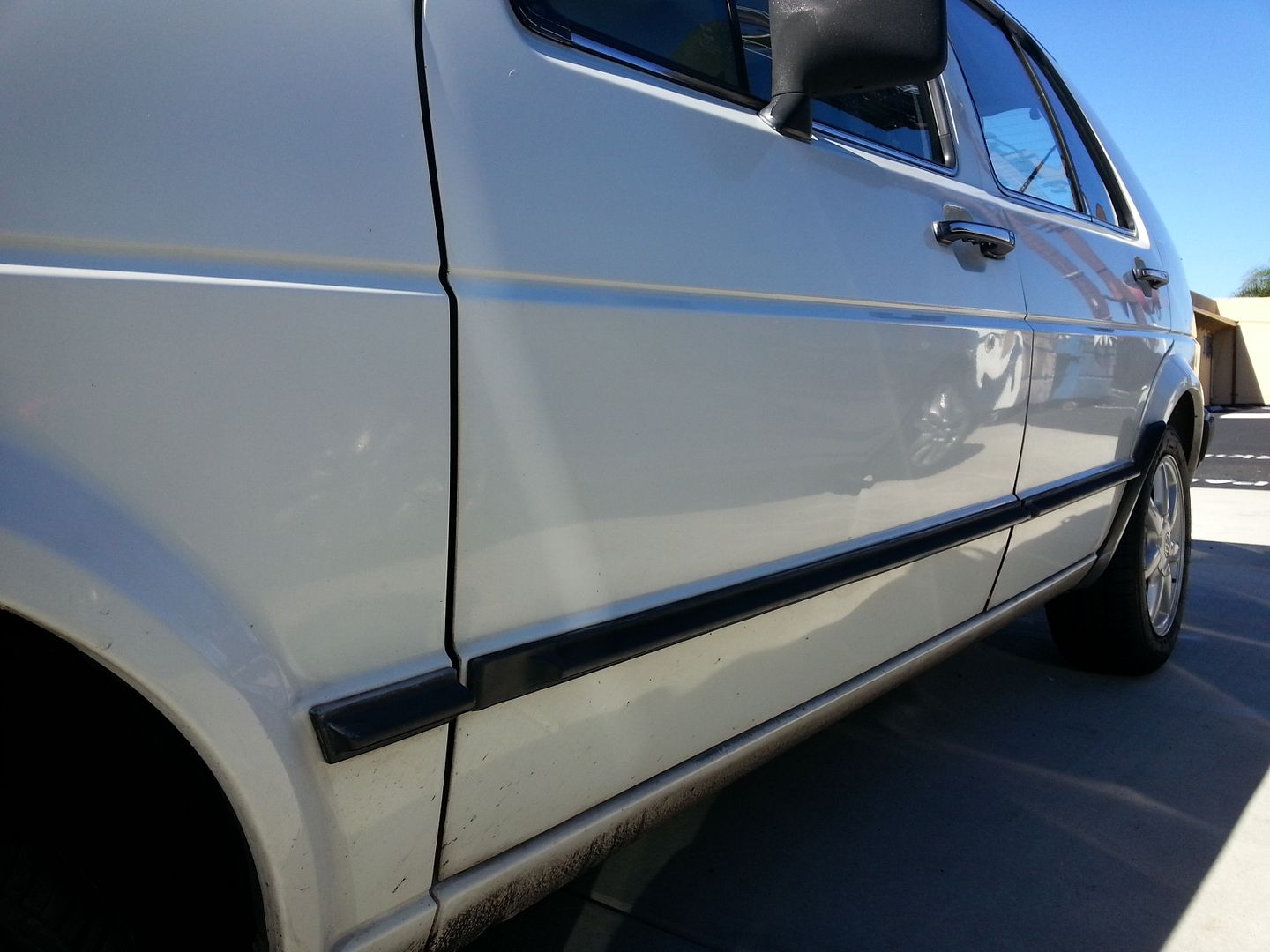 The drivers door has a little ripple, which is apparently invisible to the camera. This side shot actually looks pretty good...so I probably shouldn't have mentioned it.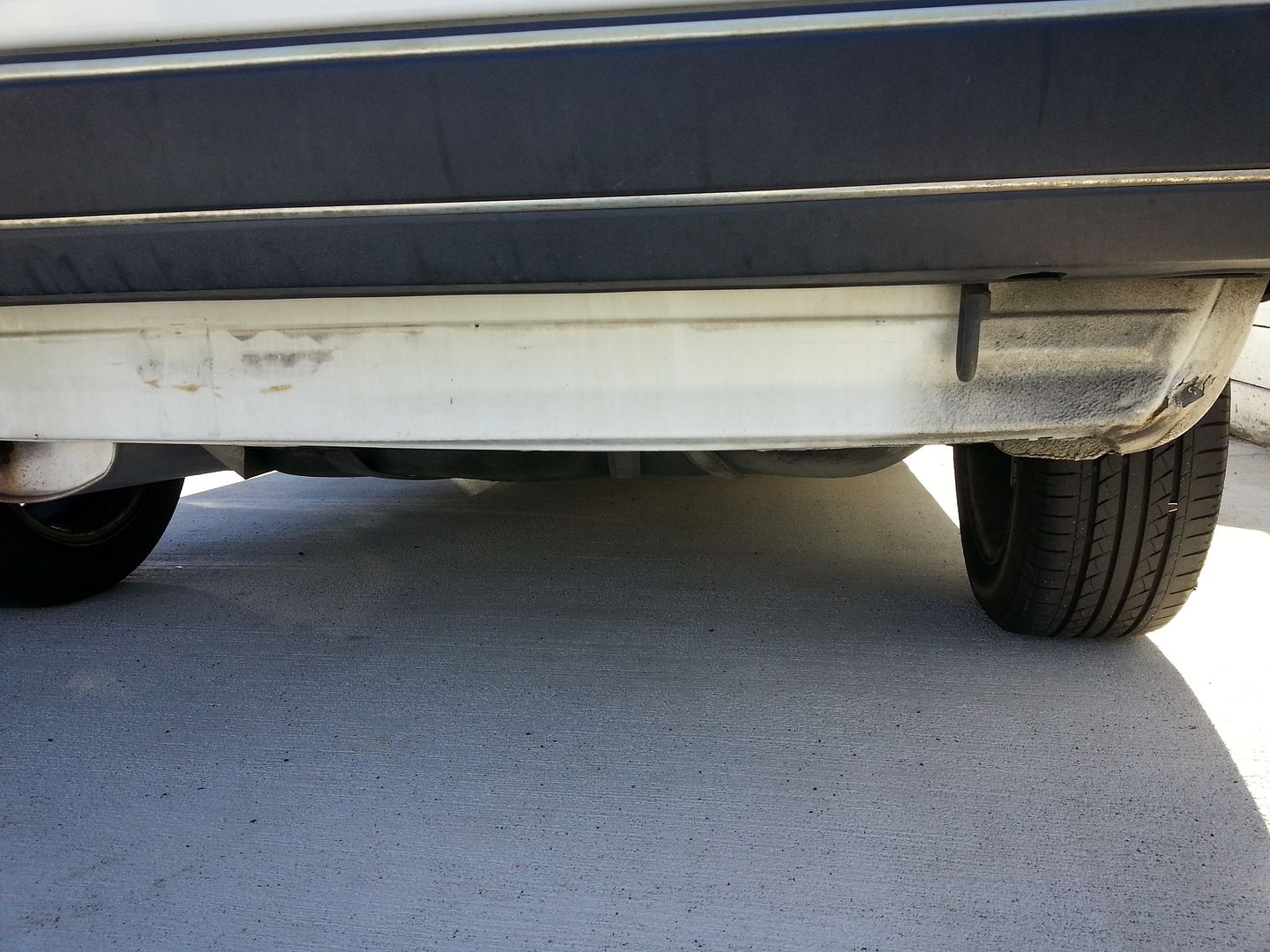 There is an itsy bitsy ding on the right rear corner that lost some ruberized coating and paint, and a weird little bump right in the middle that is mostly hidden under the bumper. I think I can straighten these and touch them up pretty easily.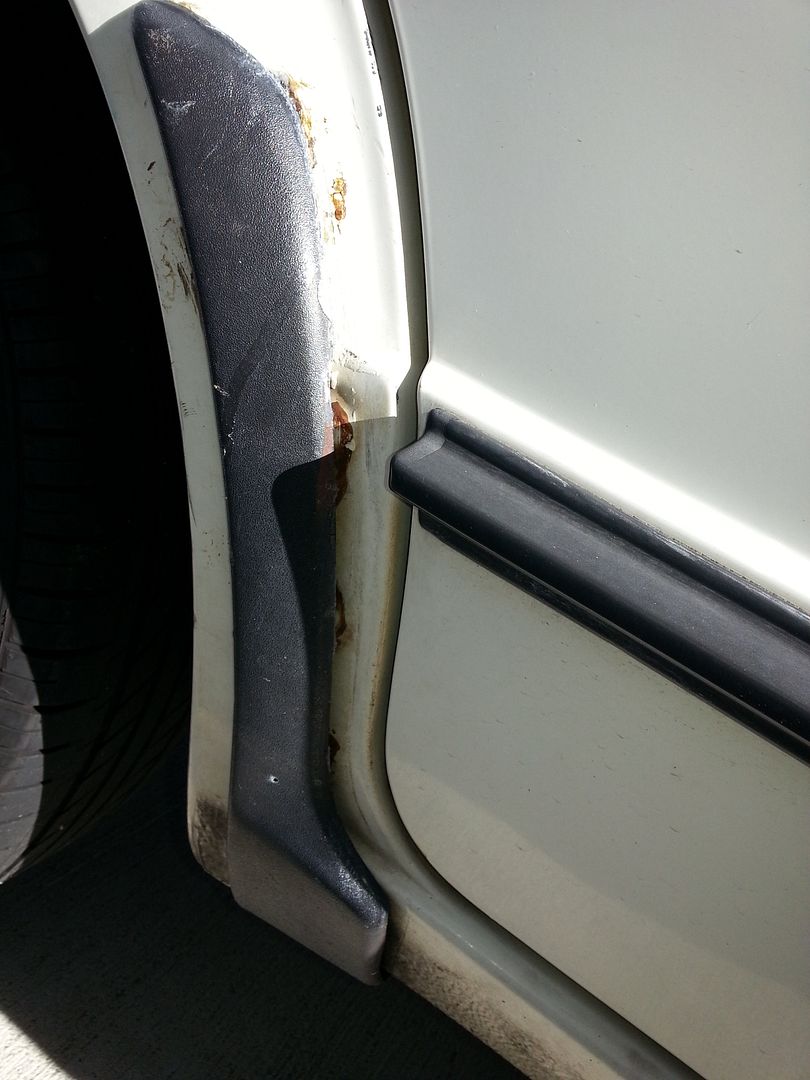 And at first I thought this was rust, but apparently both quarter flares were put on poorly with some disgusting goop. Not sure how well these will clean up, but we will find out. Worst case scenario, we might have to break OEM looks and do full flares to cover it up
...but if that is the worst of it....HOLY CRAP WHAT A NICE CAR!!!!!
My bb is finally inspired enough to start her own vortex membership, so she will probably chime in and take over updates once I show her the ropes. I was just way to excited to start a thread.