Discussion Starter
·
#1
·
Had yet to see one of these so I decided to post it.
Step 1.
Press side button on remote control key and remove emergency key.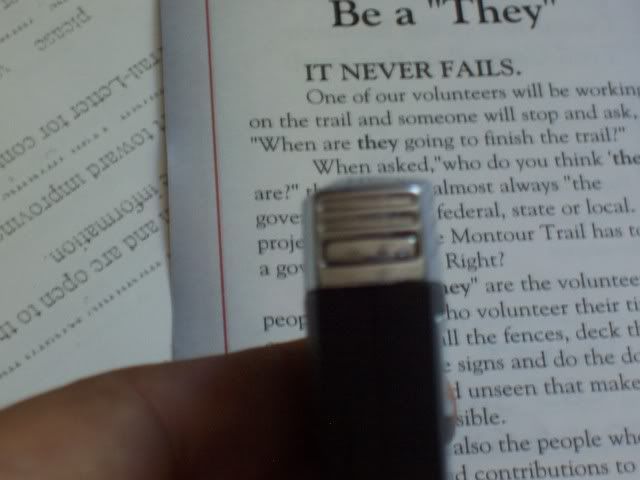 Step 2:
Firmly push cap in direction of arrow to remove.
This is what it should look like if done correctly
Step 3:
Lift the cap off the remote.
Step 4:
Gently pry the cover to access battery.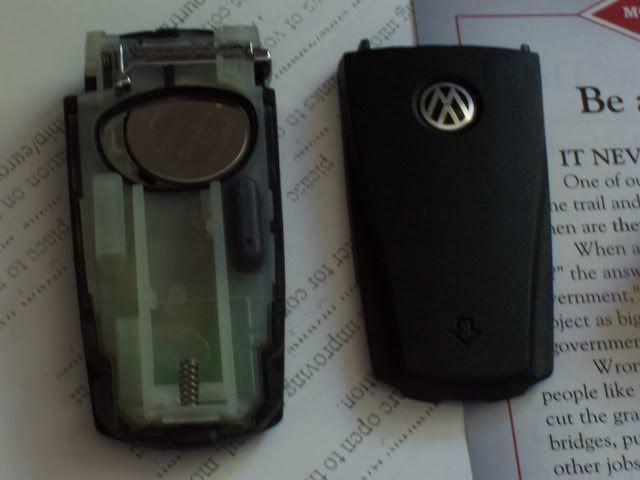 Step 5:
Remove Battery and replace with new.
Step 6:
Re-assemble. Just reverse the steps and you are done.
Modified by Pleshy_GTI_VR6 at 6:03 AM 7-12-2007
Modified by Pleshy_GTI_VR6 at 7:12 AM 1-5-2008