Below is a photo that shows all nine wheels that are offered by VW on the model year 2006 Phaetons. Some of the wheels are restricted to use on the 'lighter' Phaetons (those with the 6 cylinder and 8 cylinder engines). The following wheels can be used on the 'heavy' Phaetons (those with 10 and 12 cylinder engines): Spirit, Champion, Innovation, Performance, Challenge, Aristotoles.
I know for sure that Helios and Inspiration wheels may NOT be installed on the heavy Phaetons. I don't know if Omaynt is approved for the heavy Phaetons or not. Champion and Inspiration wheels are approved for use with snow chains.
Phaeton Wheels as of MY 2006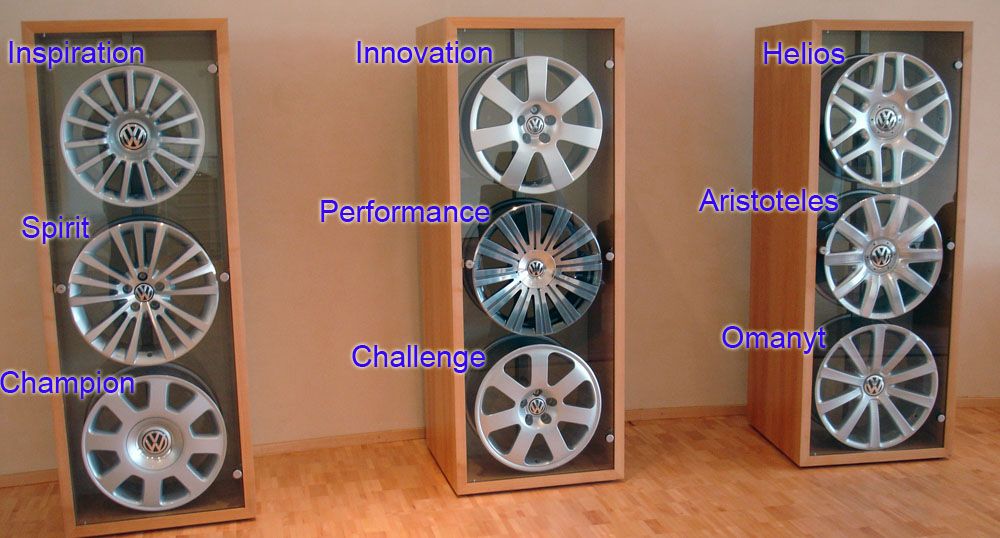 -------------------------------
I have found it difficult to get a good idea of what the different wheel options look like just from looking at the brochure - so here are some actual photos of the wheels.
Aristoteles - 8½ J by 18, offset depth 45, 255/45 R 18 tires
Manufactured by Ronal
Part Number 3D0 601 025 AB 8Z8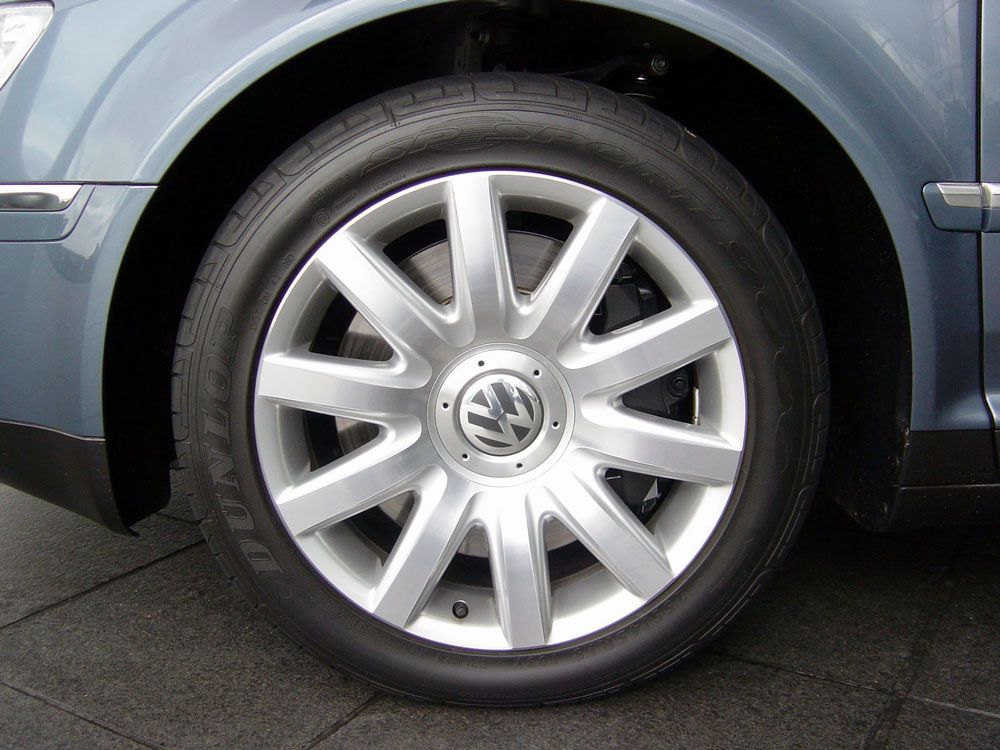 Inspiration - 7½ J by 17, offset depth 40, 235/55 R 17 tires
Part Number 3D0 601 025 AC Z31
Expression - 7½ J by 17, offset depth 40
Part Number 3D0 601 025 M 1Z2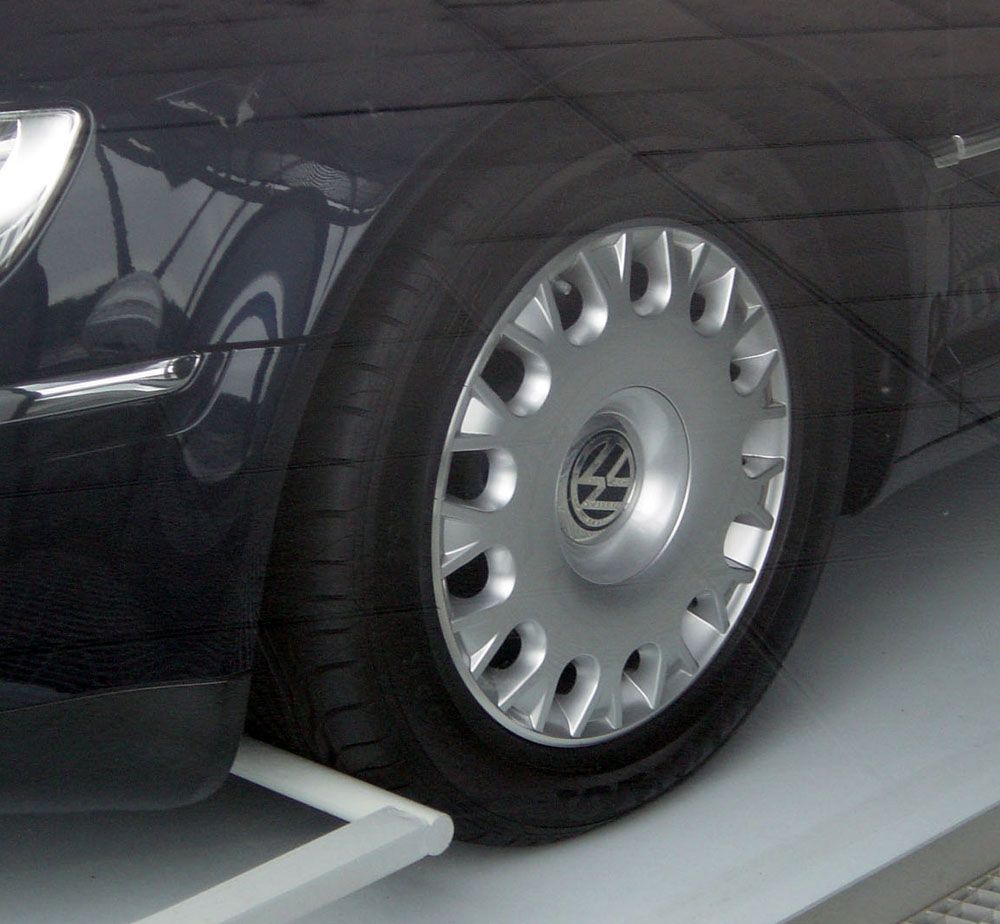 Challenge - 8½ J by 18, offset depth 45, 255/45 R 18 tires
Part Number 3D0 601 025 C Z31
Imagine - 7½ J by 17, 235/55 R 17 tires
Part Number 3D0 601 025 AA 88Z
Helios - 8½ J by 19, offset depth 45, 255/40 R 19 tires
Manufactured by Borbet
Part Number 3D0 601 025 J 88Z
or
3D0 071 492 666
Performance - 8½ J by 18, 255/45 R 18 tires
Part Number 3D0 601 025 S Z33
Regards,
Michael
Modified by PanEuropean at 1:07 AM 2-10-2008