Modifications
:
Engine/Drivetrain
:
-Garrett GT3071r T3 flanged .63AR
-CTS turbo kit: Kinetic exhaust manifold, Precision 39mm EWG, other various hardware
-Clutch Masters FX400 clutch kit with 6-puck sprung disc
-Fidanza billet aluminum flywheel
-Unitronic ECU software: 630cc BT MAFless with all deletes
-Unitronic 3" turbo-back exhaust (full V-band)
-Eurojet Race FMIC, Forge TB pipe, Kinetic 90-degree transition charge-side coupler
-Seimens 630cc injectors and spacers
-Kinetic fuel pump kit using a Walbro GLS-392 255 LPH inline fuel pump
-Integrated Engineering forged connecting rods
-Goetze piston rings (gapped for future W/M)
-Calico coated rod bearings
-ARP head bolts
-SAI/EVAP/N249/PCV delete
-Tial Q 50mm BOV
-AEM wideband
-Saikou Michi oil catch can setup, recirculated; all custom hard-fittings and braided lines
-OEM .:R32 short shifter
-Victor Reinz head gasket kit
-Stant gas cap (vented due to EVAP system being deleted)
-Gruvenparts billet dipstick/funnel
-PTP turbo blanket
-BFI Stage 1 motor mounts/dogbone (65a)
-42DD solid billet shifter bushing set
-NLS 02M shim kit
Wheels/Suspension/Brakes
:
-Fifteen52 2-piece Tarmac R40s (fully polished, 18x8" et19 and 18x9.5" et30)
-FK Silverline coilovers (stainless non-adjustable dampening)
-BFI Stabila Corse 28mm solid adjustable rear sway bar
-Adam's Rotors 312mm/256mm (black hubs, slotted/dimpled), OEM calipers/pads
-Apex Competition Systems Performance series wheel stud conversion
Interior
:
-CiM vent pod package
-42DD A-pod pillar for AEM wideband
-42DD full-interior LED kit
-OEM euroswitch
Exterior/Appearance
:
-NanoShine Ceramic Pro Light
-In.Pro "chrome" mirror caps
-OEM Audi R8 oil cap
-Forge strut mount caps
-Wolfsburg fender markers
-ECS stubby antenna
-Smooth smoked side markers
-BBS red/gold centercaps for the RCs
-Laminex (clear) headlight film
-42DD LED license plate bulbs
-Rolled front fenders
-OEM hood bra
Time Warp
:
2006/2007: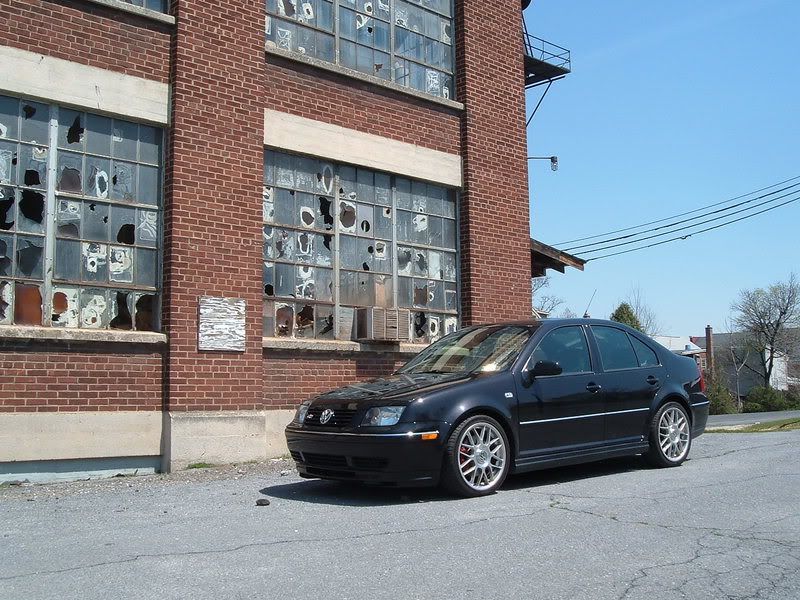 2008/2009:
2010/2011:
Thanks
:
-Artie Galgon @ FCVW
-Rob ***** @ FCVW
-Christof Ambrosch (christofambrosch)
-Steve Evasic, Chad Niebell, Derek Oyer, Kevin Wesolowski
-Chris Birgl @ CBtuning
-Jason Diem @ 4EverKustoms
-Alex Bilinski (Parts Manager @FCVW): check out
cioccaparts.com
for any OEM parts needs
-Mark Tingey @ Fifteen52
People who know me would hopefully say that I go out of my way to help people. If you have questions about any of the work/modifications I've done, just ask/PM me.
Index
:​
Page 1: Introduction (you are here)
Page 2
: Starting engine tear down
Page 3
: Tear down (cont.)
Page 4
: Cylinder hone, IE rods, GT3071r and turbo kit getting bolted up
Page 5
: 3" TB exhaust, more build progress, refinished 3-piece twists, start-up
Page 6
: Final stages of the build, START UP VIDEO!
Page 7
: BFI Stage 1 mounts, front bumper back on
Page 8
: Post-VAGfair 2012, middle to end of break-in cycle
Page 9
: H2Oi2012
Page 10
: Clutch discussion, 42DD shift bushings, 2013 plans​
Page 11
: Lack of progress due to lack of funding, Jordan Unternaher's shots from H2Oi2012
Page 12
: Exhaust tip shipped and mounted
Page 13
: Portable garage, OEM hood bra, clutch ordered
Page 14
: Volkspringa meet photos, Cult Classic 8, clutch install, VAGfair 2013
Page 15
: Black Forest Industries FB page feature
Page 16
: H2Oi2013, My wedding, Dyno session at CBTuning
Page 17
: New wheels ordered
Page 18
: VAGfair2014