Discussion Starter
·
#1
·
I have a timing problem that I had previously related to chip programming. 2 new chips and 2 dynos later, I'm left to assume something in my valve train in untimed. I had the timing chains replaced about a year ago and ever since have been having this power problem. I refuse to take my car back to that shop or any shop for that matter, I'll be doing everything myself this time.
My question is... if it is indeed just a tooth of camshaft variation, do I need to drop the tranny to take the upper chain off the intermediate shaft just to rotate a cam?
This is purely speculation, but I am fairly sure this is the case. Here is my dyno, if you have anything to add or prior experiences/knowledge, it would be greatly appreciated.
Here is my pathetic VR6 dyno, torque peaks at 4200 and hp at 4900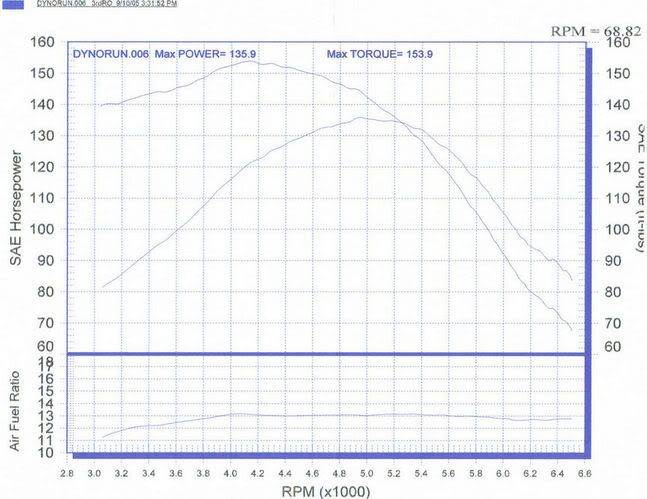 BTW it's a 92 VR6 Corrado Dist.
Modified by francocorrado at 10:56 PM 9-12-2005