...as compared to the same setup with the G60 upper Rad support.
Notice the Rad support come very close to the Condenser all the way across? Unlike the VR support on the G60 which has a lot of clearance all the way across (including the Center Down Strut Support which is much narrower on the VR).
This is all due to the fact that the VR Rad and Cond are angled a LOT more than the G60 to clear the motor and is much closer to the Grill.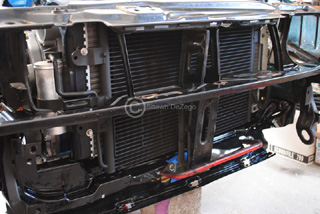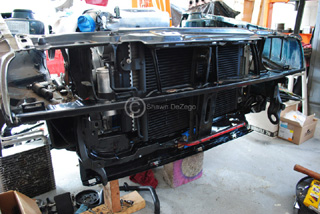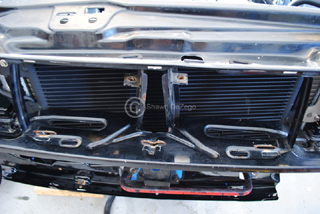 also, FWIW note that someone did a piss poor job adding slots to accommodate the VR grill on the G60. They also had it recessed so the Grill sat flush with the G60 headlights where as if you have the universal VR support like I do (show in prev post) there are accommodations for both grills. However, when using the VR grill slots on the G60, the headlights will appear sunken and not even with the grill. Thus why I switched to VR Lenses and Bezels years back.