Bought a 1996 jetta 2.0 back in november of 2010 .. it had 170 , 000 miles on it and it drove great and shifted like butter ... As soon as i got it i started taking it apart, but im on a budget considering i just turned 19 a couple days ago :beer: Im was planning on a vr swap but cant at the moment so im trying to get as much power out of this 2.slow as i can and fix up the interior and body work and repaint it.. The greatest thing of all is that , ALL my interior was spray painted for me... how nice of the guy ! :facepalm:
Here are some pics, ENJOY.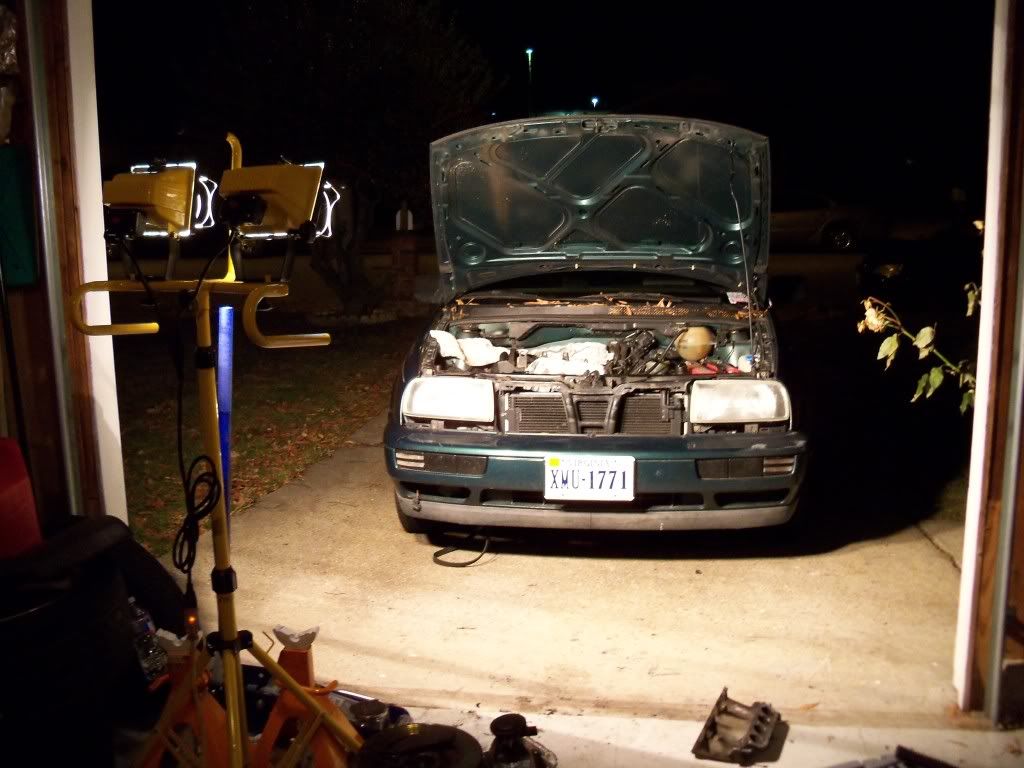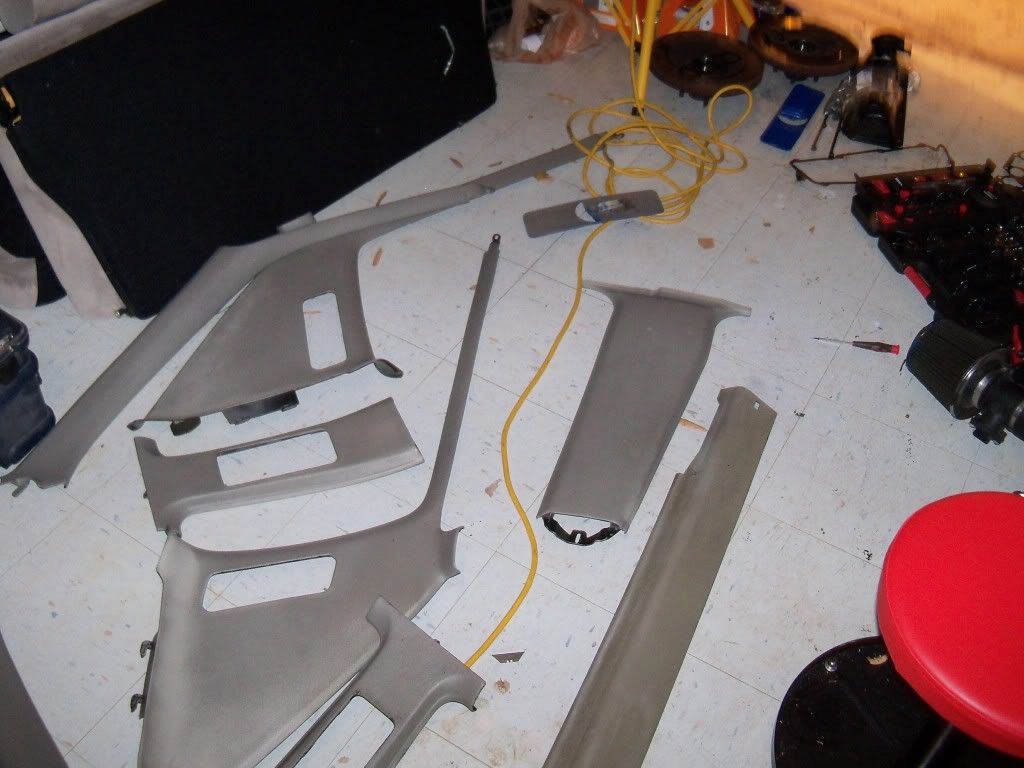 Pulled the old valves out at work along with all the seals.
Theres a lot of work ahead of me on this project ..
so far I have ordered:
-Brand new oem spec intake valves.
-highflow stainless exhaust valves from TT oem specs.
-new light weight lifters
-brand new keepers
-HD Intake Valve Stem Seals
-HD Exhaust Valve Stem Seals
-New pistons rings
-oem spec rod bearings
-Titanium valve spring retainer..
I had my dual valve springs and TT268 cam coming but because of personal issues i had to cancel the order.. Ordering the springs here soon so ill get the head put together but made my decision to go ahead and order a TT276* cam for it..
I need a lot of little stuff around the car, like new master cylinder, e brake cable, axle seals, New gasket set when i put everything back together without a doubt, DOOR PANELS :banghead: along with anything else i couldnt save that was plastic in the car.. More pics coming here soon, along with the auto to tranny swap me and vwhead757 did on a SLANTED street through the night on his mk4 1.8t .. Heres a little taste of it
My OH SO AMAZING clutch aligning tool
Keep an eye out for vwhead757 build thread on the MK4 sections, Hes got big plans for it and it will definantly be a fun build along side with mine!