Discussion Starter
·
#1
·
I am restoring some 2pc Gotti wheels 4 spoke. I dont not know what kind they are so if you do please tell me. I am stripping the lips down and powder coating the centers black.
Materials used:
6qt oil drain bucket
two spray bottles
muriatic acid
rubber gloves
vinegar
steel wool like pad
3m hand sanding pad
sandpaper 60,100,150,220,400,600 grit
eagle one never dual
and take it to your local shop for powder coating I did not want to screw that up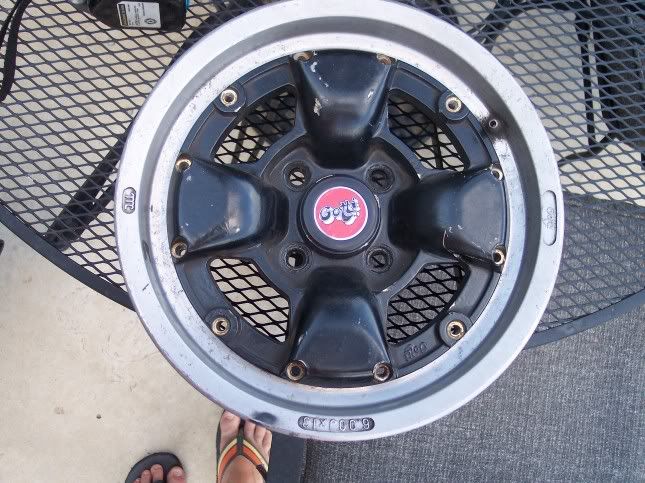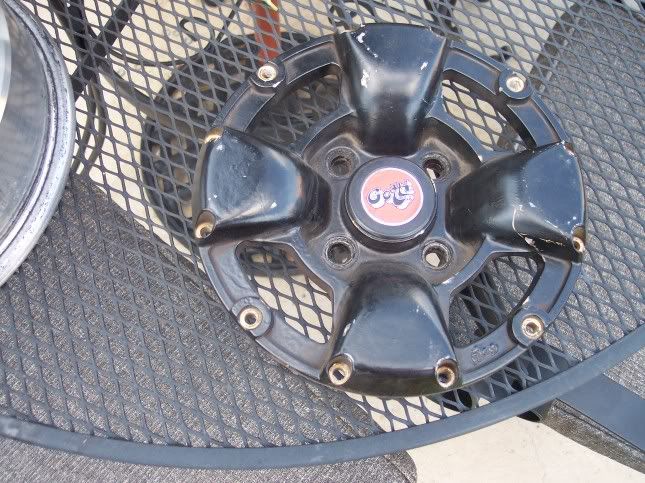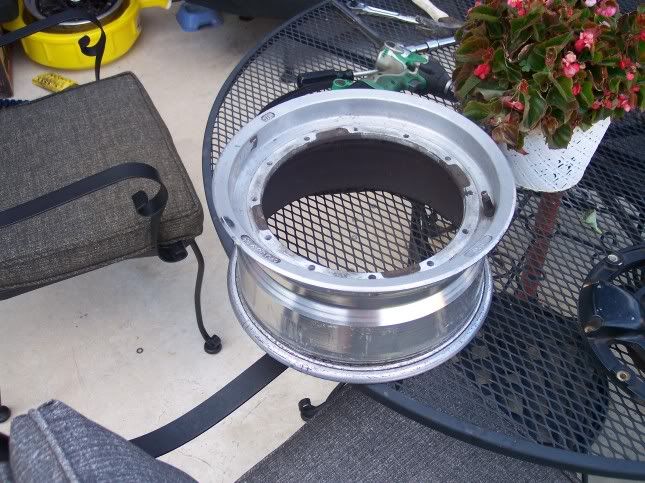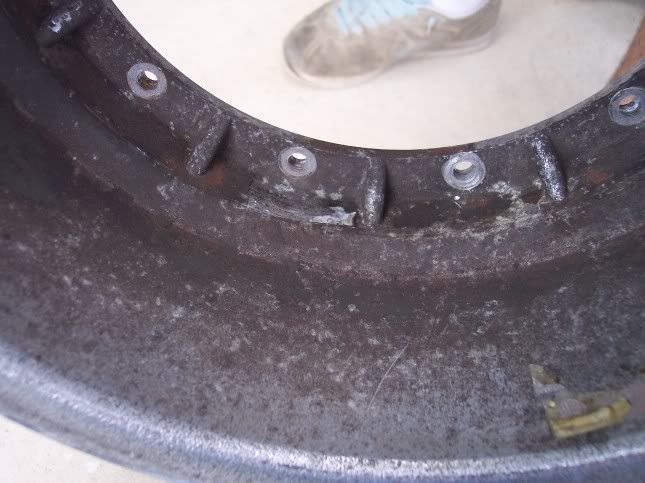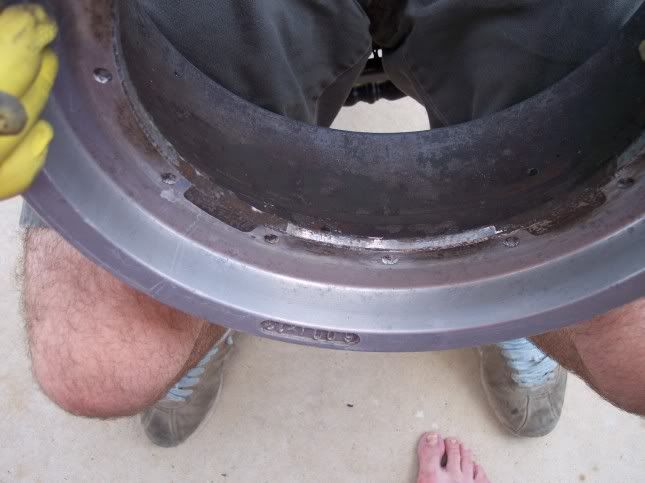 Make sure you wear the rubber gloves for the acid because its strong stuff. Pour the acid in one spray bottle and vinegar to counter act the acid. Spray the acid and let it set for about 5-8 mins to eat away the paint, rust, and grim. After 5-8 mins spray the vinegar to counter the acid, if you leave it on to long the acid will discolor the wheel. Then after the "sizzle" noise is gone scrub them wheels really good until the grim is no more. Then rinse the whole wheel with water to make sure the acid is sterile.
after that process it should look like this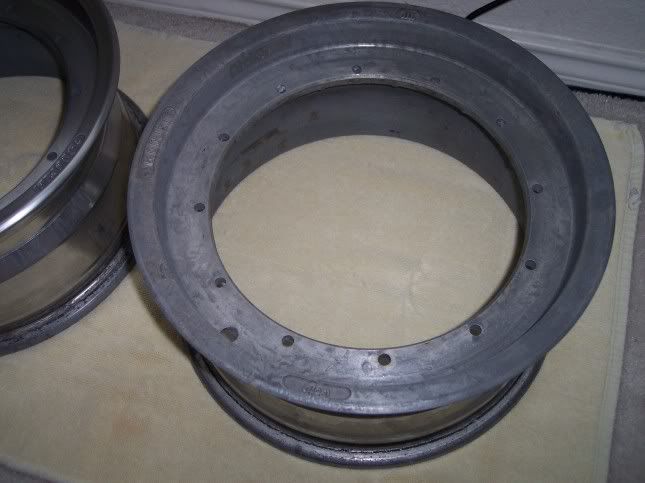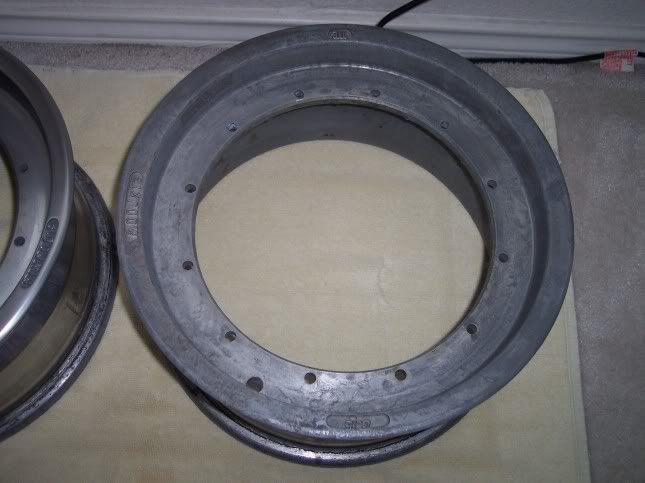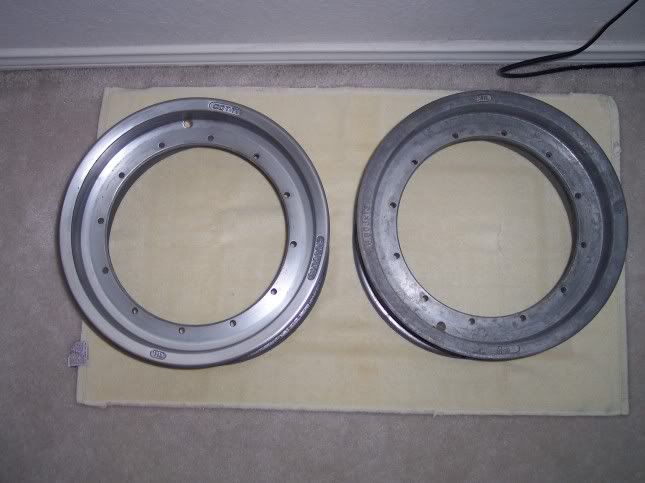 Using the sandpaper start lower and work your way on up. Then after using the 600 grit use the never dual to polish and clean them up real nice. After its all done and said it should turn out like this.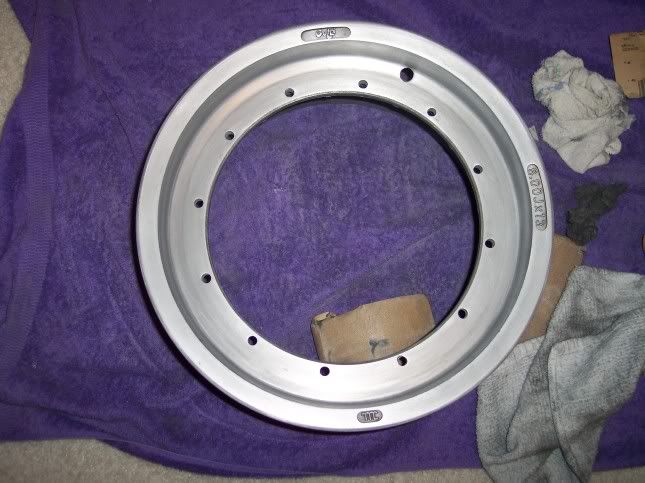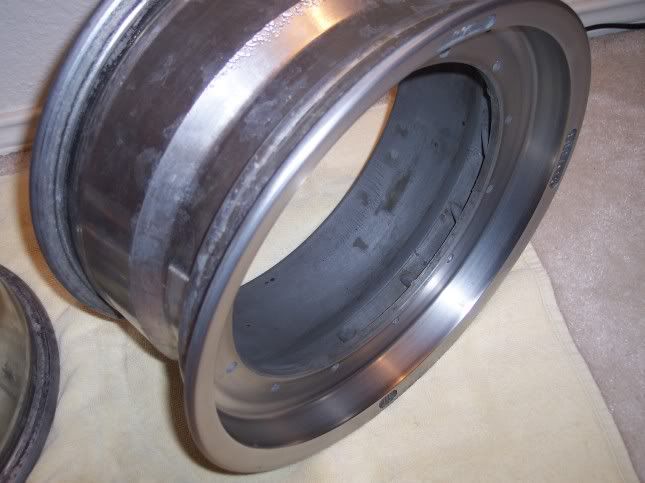 I love this pic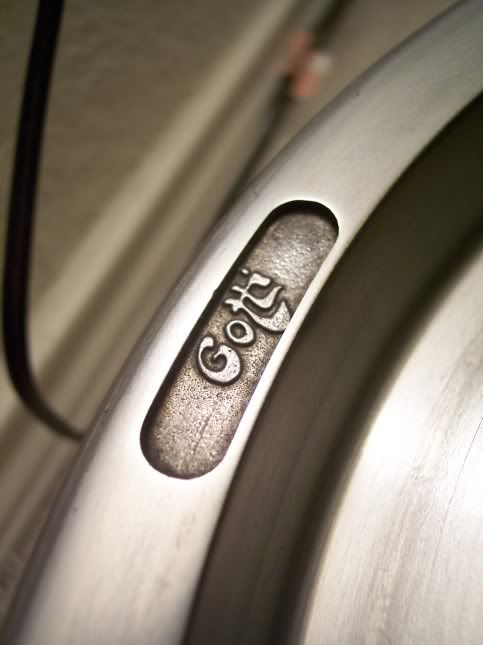 Now I have to re-due one and finish polishing the others two
Oh and one more thing drink lots of beer or take Tylenol for the pain of polishing and you may need band aids too.
Modified by 18T MKIV at 9:23 PM 8-21-2006