Discussion Starter
·
#1
·
So after months of reading and planning it is all finally coming together.
First a couple pictures of the car. Currently I am running H&R Sport Springs and Koni Yellows, all of which will be ditched for the new air setup.
Next was the planning stage:
My trunk has been fully built for a while now. I did not want to have to redo everything to get the air done, so I needed to figure out where everything was going to go, with minimal modification to the current setup. So I took a look at what I had currently: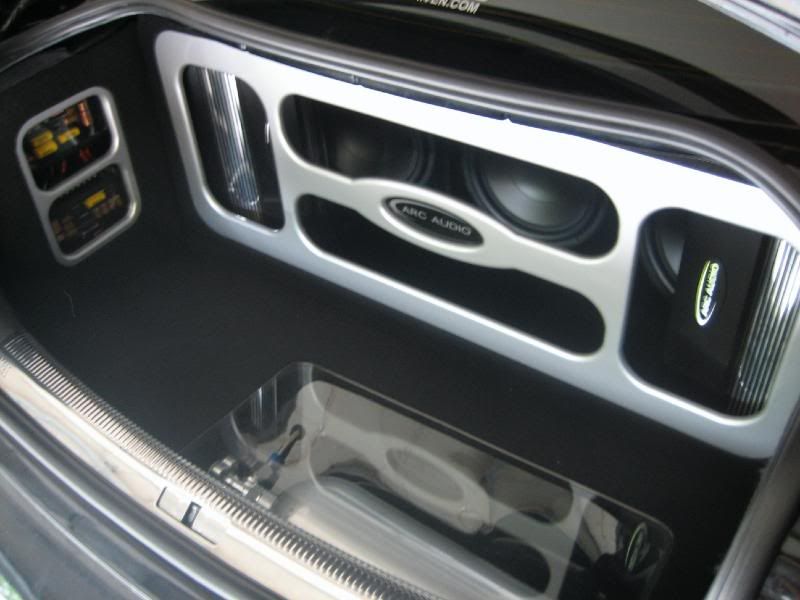 A good chunk of the spare tire well is already taken up as well: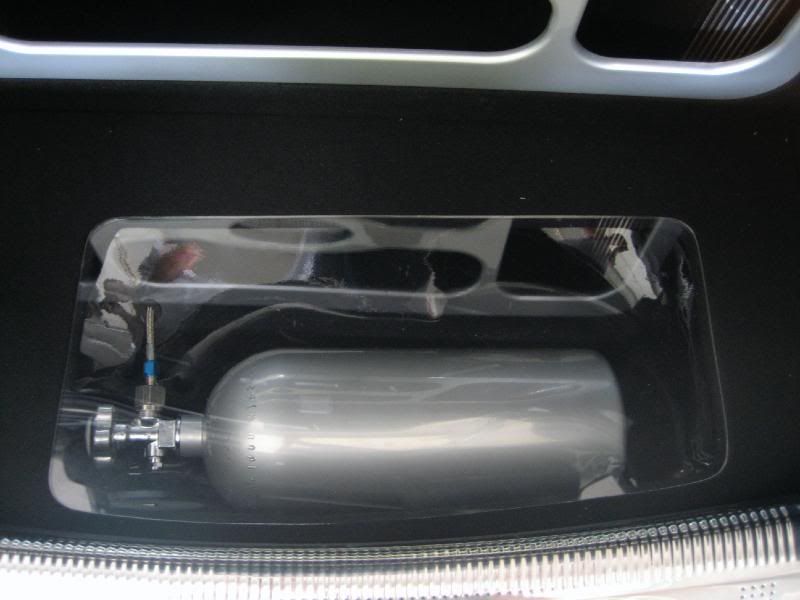 Ooooo, and open space: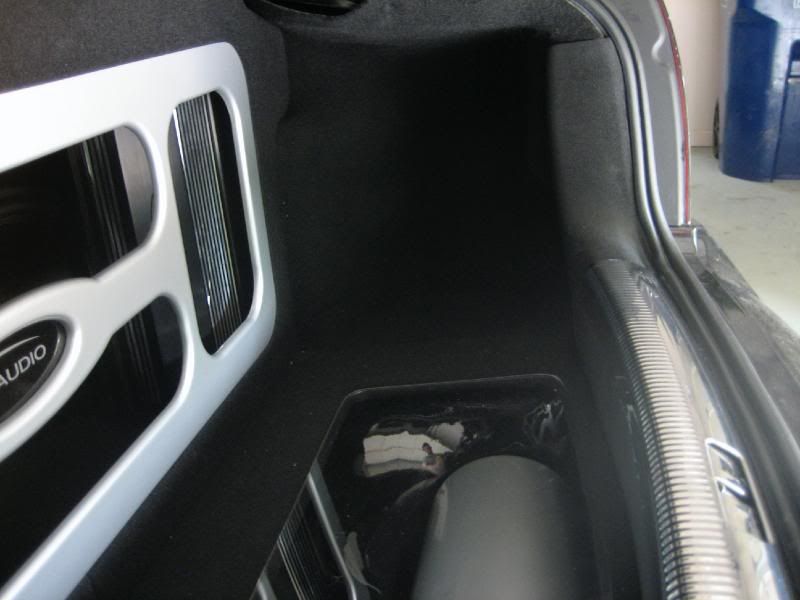 So then I tore apart the trunk to see how much of the spare tire well was still available, turns out there is still A LOT of space left at the back of the well: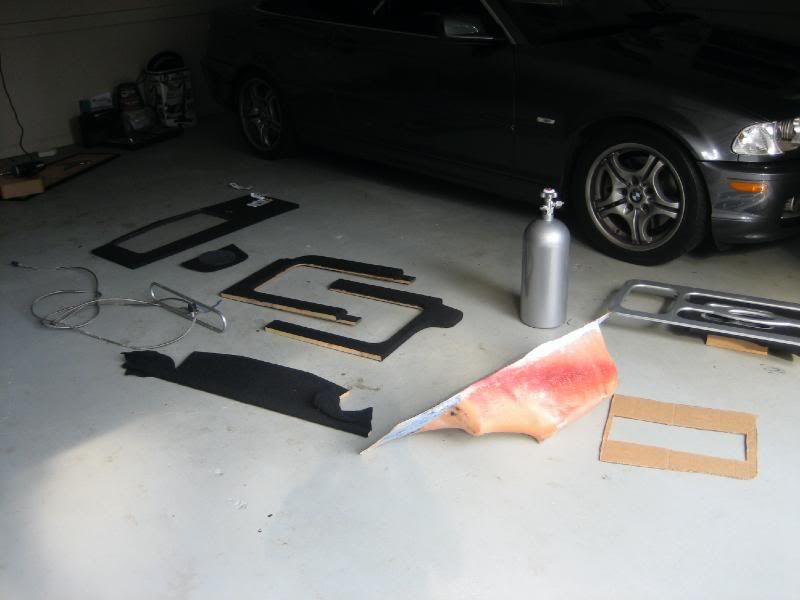 After some cardboard and posterboard planning, I came to the conclusion that a 2 gallon tank would fit on either side of the trunk, giving me 4 total gallons on reserve. I am going to be relocating the crossovers which currently sit on the drivers side of the trunk to make room for the second tank.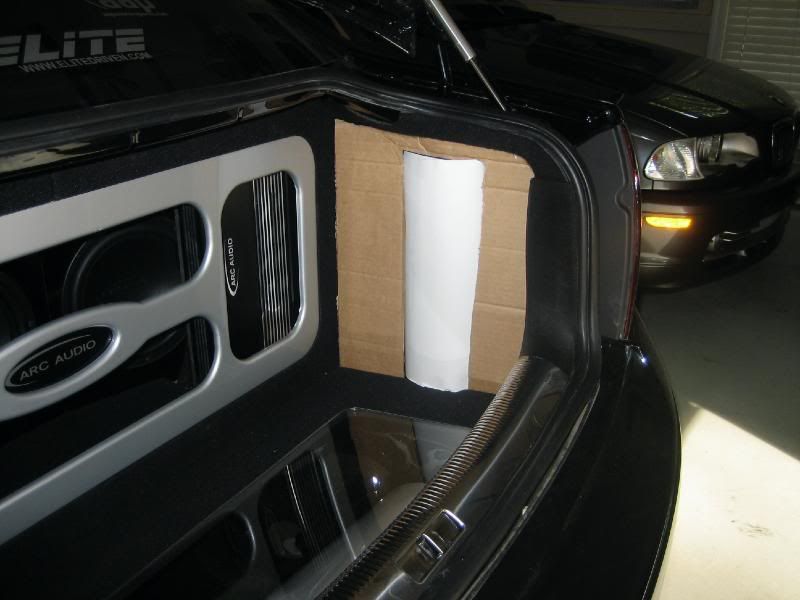 After I figured out where everything was going I hit up the resident Vortex Air Guru
[email protected]
for all my management needs.
The Goods
I came home to a nice large box outside the front door:
Shipped directly from airlift: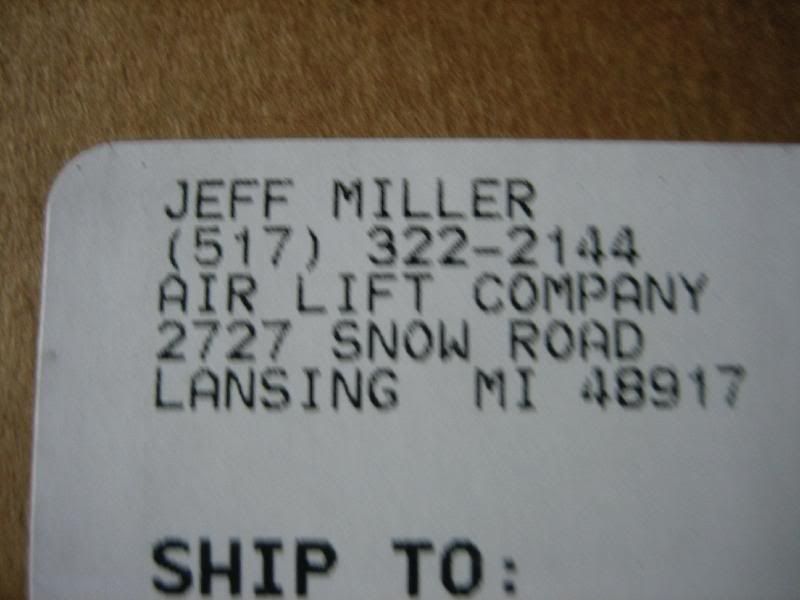 As if I didnt have enought weight in the trunk with the system, lets add more:
After LOTS of unwrapping: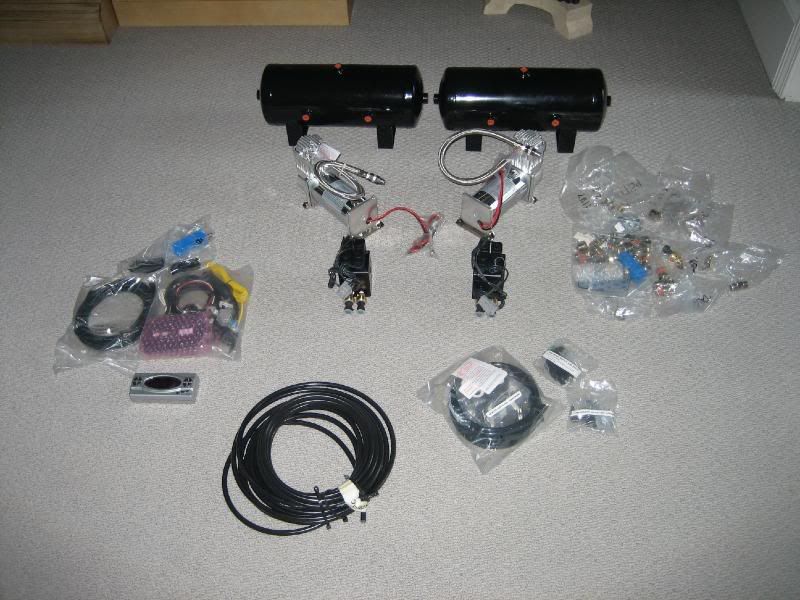 I was sent 2 2.5 gallon tanks by mistake, however after a test fit the 2.5s will work so I am keeping them, which will now give me 5 gallons on reserve as opposed to my original plan of 4. I would like to note though that Kevin was very helpful when I called about the mistake in tank size. He was more than willing to swap them out for me and take care of me in anyway possible. The best customer service I could have asked for.
So as mentioned the car will have dual 2.5 gallon tanks, as well as dual Viair 400c Compressors, here is one of each: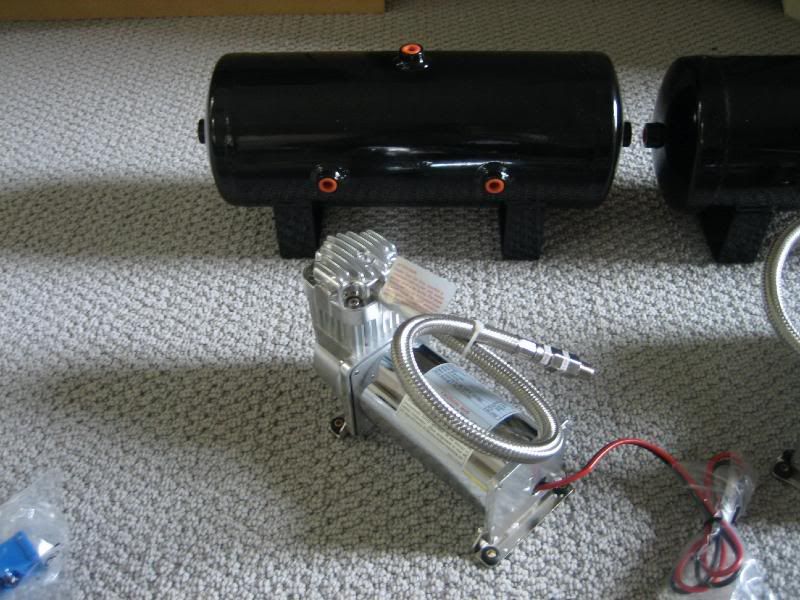 For ease of install I decided to go with manifold over valves, here is one of the Easy Street 4-way billet manifolds
Nothing you guys havent seen before, the Auto Pilot:
A ton of solid metal nickel plated fittings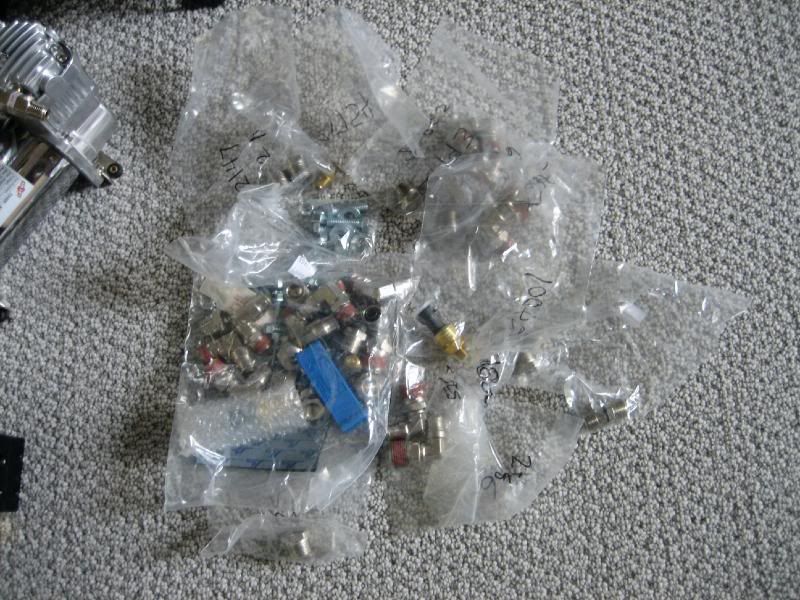 I will also be running dual water traps which came in a separate box last week that I forgot to get for the pictures.
That sums up the management setup
Preliminary Test Fit
So now it was time to make sure all my careful planning worked and everything was going to fit as planned. So I tore apart the trunk again to place everything in its respective place:
As shown there will be one compressor on each side of the hump, then a manifold next to it, then the digital controller's ECU (not pictured since I didnt want to unwrap everything and get all the parts mixed up) will be in the center between the two manifolds.
Put the nitrous back in to make sure it all still fit: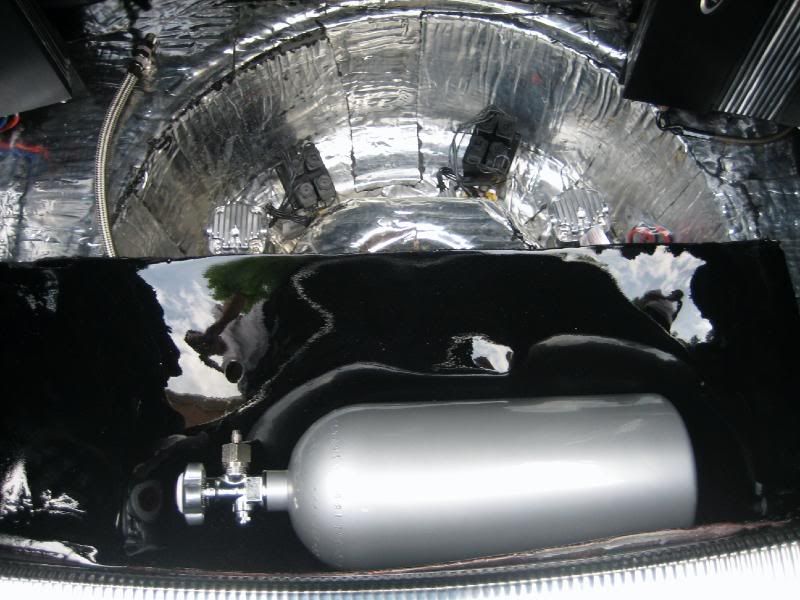 Check! Still lots of space to spare too which is great since im sure it will need some more space with the water traps, airline, etc. so everything should fit nice and proper in the back of the well.
Time for a tank test fit:
Check! While the two ports on the top and bottom will not be able to be used seeing as how snug a fit it is, there are still 4 more which is good enough for me to do everything.
Say goodbye to your home crossovers, its been a good stay, but you are getting relocated:
The cardboard makes a re-appearance:
The tanks will be painted silver and the trim pieces will be wrapped in the same black carpet as the rest of the trunk for a nice clean simple install that will flow with everything else in the trunk and maintain the same silver and black theme the rest of the car has. The trim pieces will also look a million times better then that cardboard mock up.
Thats all for now, just waiting for the actual suspension components to arrive
Im open to any and all comments, questions and suggestions. I just cant wait to finally be LOW!
Modified by rollininstyle2004 at 12:12 AM 6-24-2008