Discussion Starter
•
#1
•
I just can't stay away from the Mk4 R32 platform... Before this one, I had a Reflex Silver R32 with cloth seats. I purchased that one with 70,000 miles on the odometer. Unfortunately, my wife and I decided that we need house and I was sold it to my friend. Fast forward two months. I couldn't pass up on this neglected Tornado Red R32 with 101k miles. It was a bank repo and I somehow convinced my wife that I wouldn't touch the project until we purchased a house. Please bear with me, this project may take longer than usual. We are still in the process of buying a home and my spending is limited.
Me being me, I still went ahead and started purchasing parts. Big thank you to Eastcoast Parts LLC., they picked up a DBP R32 with only 32k miles on the odometer and I couldn't resist on purchasing the full interior minus the headliner and door panels from them. The leather seats, aluminum trim and steering wheel are in mint condition. Pictures of those parts will come as I clean them up from the dust. The plan for this project is to make this vehicle look and drive like it just drove off of the show room floor. Every bushing that I can will be replaced and the engine and transmission will be completely refreshed. I want them to stay original to the car. Items like the interior and differential will be sourced from low mileage donors or items that are only in excellent condition. If anyone has leads on items that are in mint condition, please feel free to PM me. I am currently looking for leather door panels, black pillar set, engine cover, RH side skirt and headliner. I will post more items as they come needed.
For now, please enjoy the pictures of the car that I picked up as a restoration.
My old R32: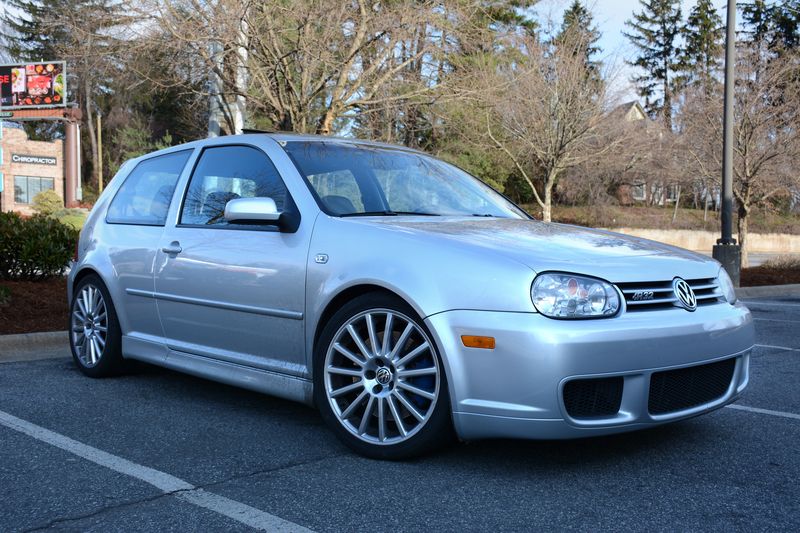 My new R32: