Discussion Starter
·
#1
·
A little history behind the car, some of you may have already seen the original post, but I've decided to do a fully documented build. Going to be somewhat slow due to the regulars, time, funding and space available, but needless to say she will be getting some SERIOUS love.
A little back story for my newly acquired cabby:
I took a trip with a friend from Ft. Lauderdale to Jacksonville for a potential trade, his motorcycle for this 83 cabby. We looked it over, the bike was worth about $2.5k, so he traded the guy. It was not running but compression checked tight across the board and it wanted to fire, knowing my way around a 16v, I was confident in this car. It was a one owner and the guy who owned it was a n oldschool VW head, but went to prison for quite some time, this was the only one he held on to, the rest were sold off.
It had been garaged for about 20 years, hence the 34k on the clock and 10k mile Scirocco 16v he swapped new back in the day, ran carfax and checked out. It has a mint ass interior, some light surface rust, but in overall good condition, Neuspeed swaybars, forget what suspension, but a dampening adjustable cup kit, moulded zender body kit, 14" momo arrows and what ever else I can't think of right now. I has been pointed out the mileage may be incorrect, after all guy did go to prison...
It's been about 10 months since I had seen the car, but my friend needed to unload it, so I proposed an offer and he accepted, I grabbed it early last week. It has sat pretty much untouched and covered, we attempted to get it going, but the fuel system really needs to be dismantled and cleaned properly. It's on CIS which I am not fond of, so will most likely go Digi or Megasquirt.
On for the pics, these were taken on our way back from the trip, but once I get it in my possession, I will take a bunch more. Enjoy!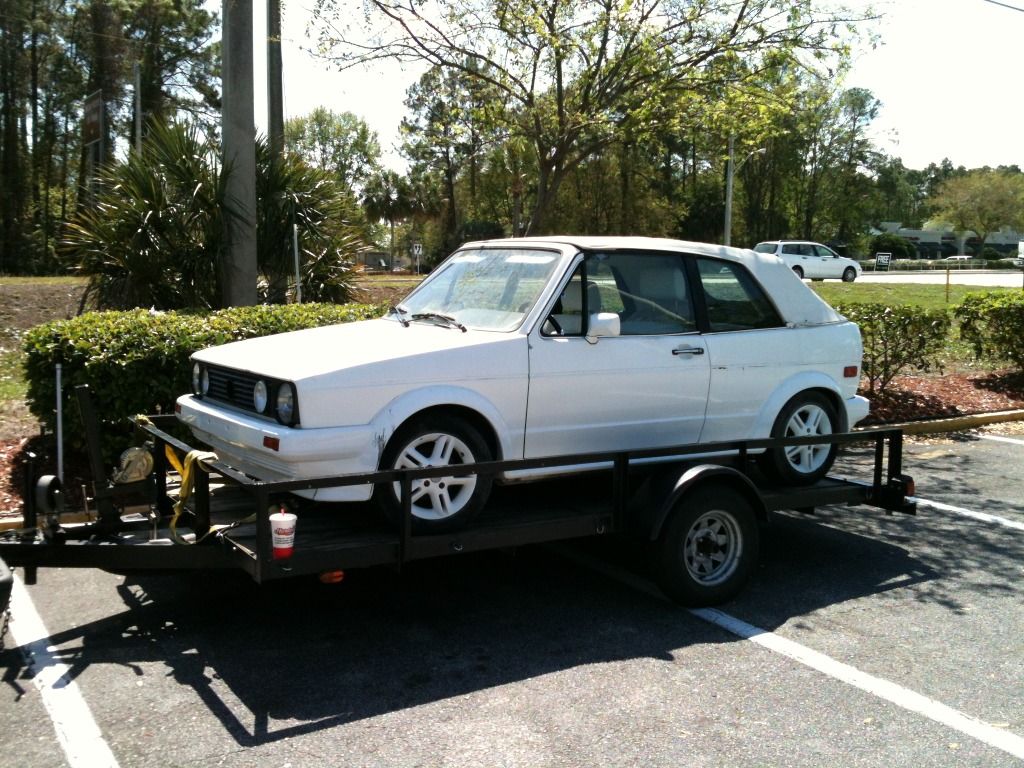 Yes you're reading it correctly...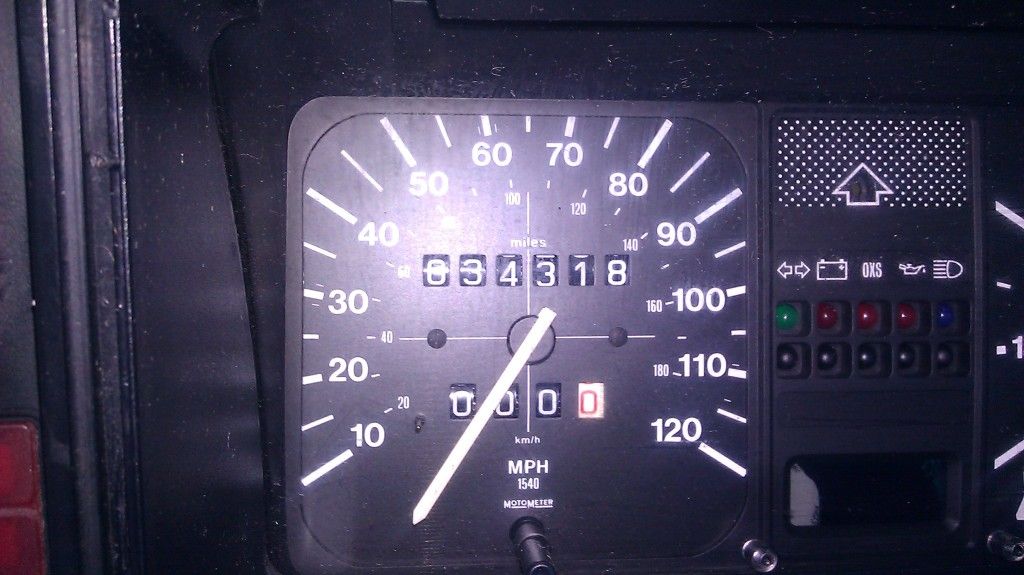 And the interior backs up the ODO...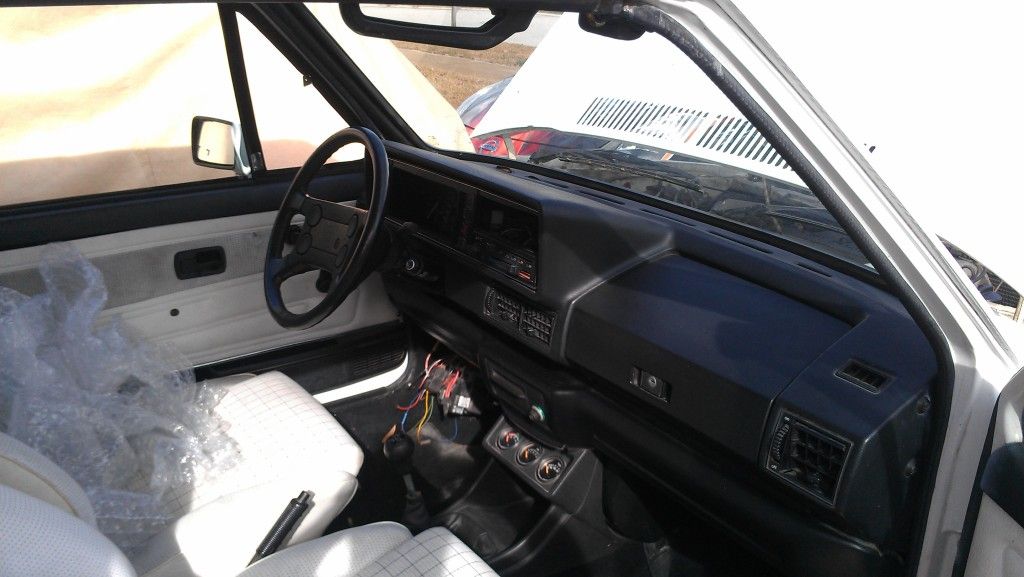 Dunno why this pic is so small, but... Scirocco 16v swap!!!

Started picking at some troubled rust and decided to remove the Zender kit, now seeing it off, I'm not sure whether I want it back on...