So after over a year of talking about Racingbrake and their BBK I finally got a set on my R. Install consisted of the RB 330x30 kit front, Rear 256x22, ET300 street pads & stainless lines all around.
That's
10.76 lbs of total weight and +4.28 lbs of rotational mass per side for the front.
. Based on the used rotor weight
Tons of pics, Enjoy!
I weighed the OEM Calipers to see what the difference is versus the RB calipers. Keep in mind no pads were weighed since I forgot them at home.
6.48 lb difference in caliper weight. I included the caliper carrier and line to keep the wights fair. Caliper alone is 3.14 lbs.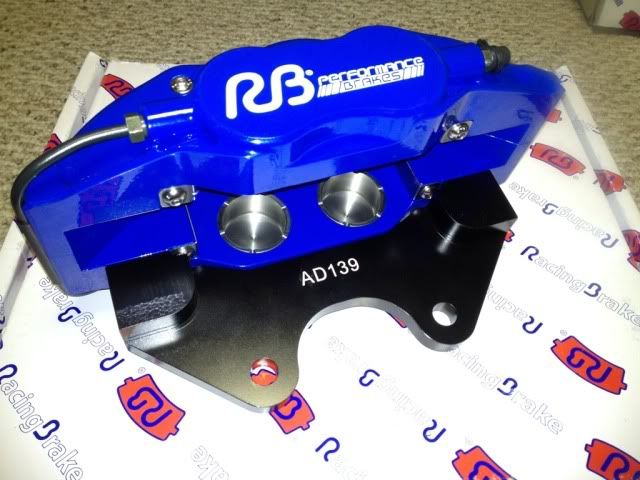 Piston Material:
Made of stainless steel instead of aluminum commonly used by other caliper mfgrs which can substantially reduce the heat transfer (approx 1/10 of aluminum) from the pad to brake fluid. Pistons are vented to further reduce the heat contact area and improve air circulation thereby
RB BBK & OEM rear with RB's ET300 pads (street pad)
So at first I ordered all this.
Then decided to go with the special order Blue.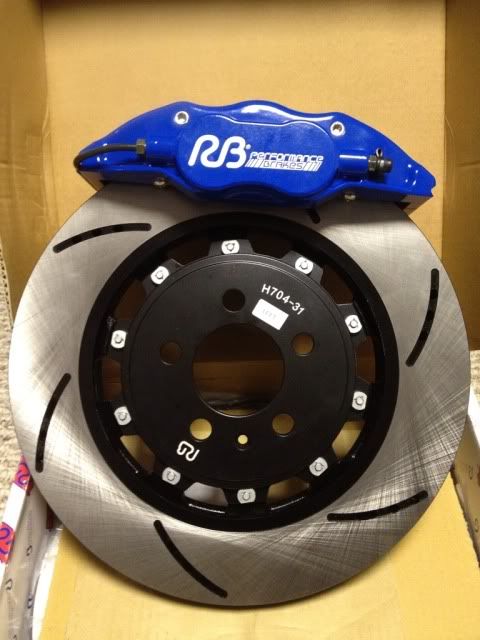 Now keep in mind although this Two-Piece is 330x30 the pad width is about 51mm for the BBK application. The
OEM sized Two-Piece 330x32
has the correct 66mm wide pad width for the OEM caliper. There is one dubber on here that is sitting on a pair and should have them on soon.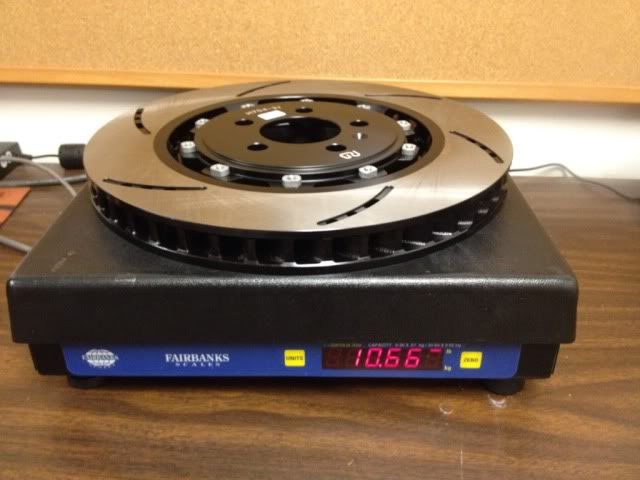 RB's One_Piece Rear 256x22mm (10.1" x 0.9") MK4 GOLF GTI & R32 REAR
Now I weighed my OEM setup but these are used rotor weights so not 100% accurate.
I asked about weights in
this thread

Results were these but without pics they can be arguable.
Front:
OEM = 9.715 kg (= 21.3 lbs)
Rear:
OEM = 4.245 kg (= 9.3 lbs)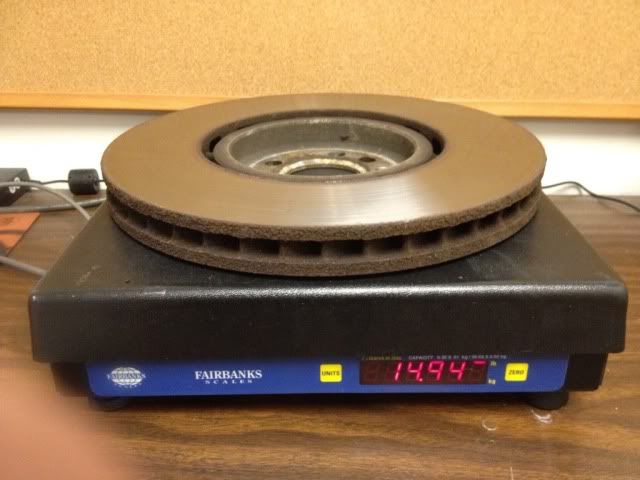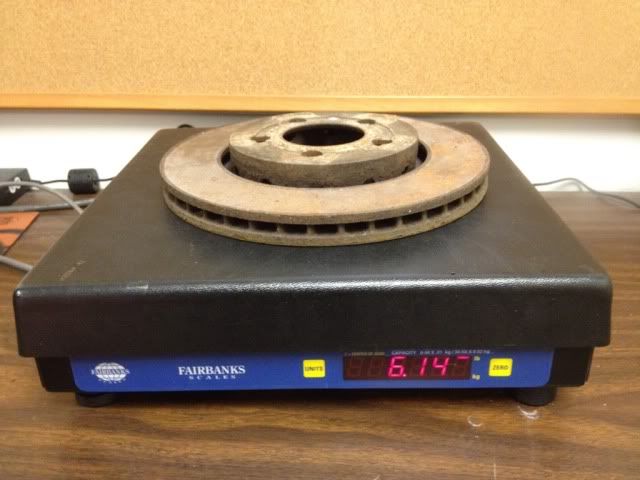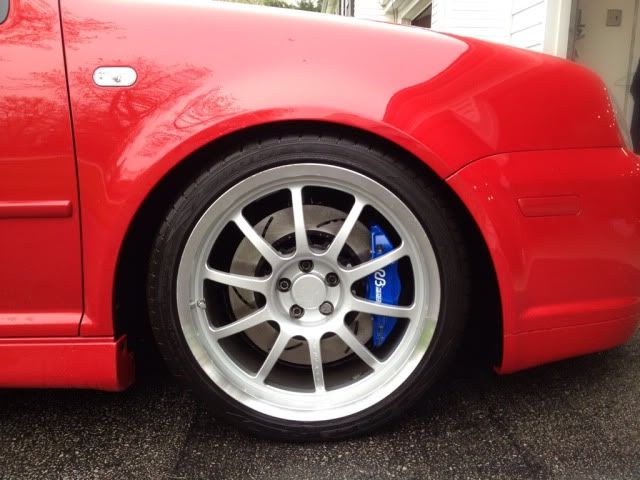 I had time to go for a drive after the install to bed them and I drove to work this morning it's stops FAST!
more updates will be posted.
Big Thanks to Warren & Mike @RB for everything, Boudah for buying my OEM front calipers (his funds made this happen), Osbornsm (The Brake Whore) for assisting me with the install. Jez for the deal on the Neuspeed RS10's and the Koni install. And all my Midwest R pals and Vortex buddies I've consulted.:wave:
This VW community is like no other. :heart: