Discussion Starter
·
#1
·
I was curious if anyone has any insight into the stayrods for the rear axle beams which are used on race cars.
My understanding is that these are to minimize any toe movement on the car under load, and I would also expect it to help strengthen the axle beam back at the stub axle piece. I am planning on building a system like this for my car in the next few weeks, so any advice would be helpful. I am planning on welding a bracket to both the axle beam and at the stub axle, then building a adjustable rod, with heim joints for adjustment.
Here is a pic of WWR's setup Hopefully he won't mind. If anyone has any better pictures I would greatly appreciate it.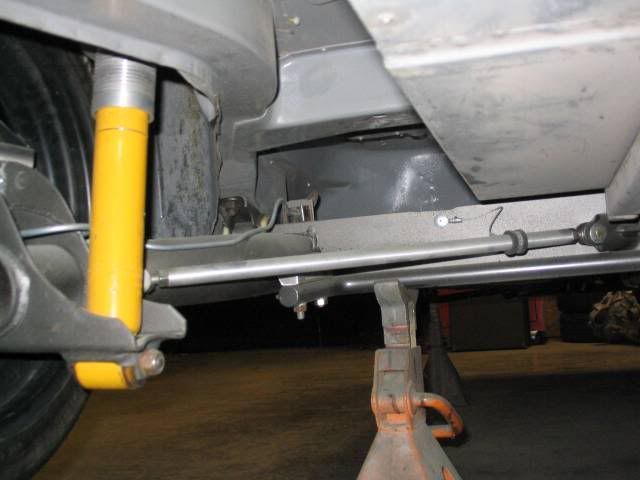 So after this system is built is the best way to set toe for the car to still use the plastic shims behind the stub axle, or would you use the stayrods to do this. I would assume you would still use the shims and the stayrods are only going to be there for more support.
Thanks
Modified by BluGTIVR at 6:40 PM 11-25-2006