Discussion Starter
·
#1
·
Following up on my Front Pad Change posted last week...
1) The rear brakes on the R32 (like many other VWs today) have the emergency handbrake integrated into the brake caliper, and there is a need for the special tool to retract the rear piston without damage.
Here are pictures of the rear brake on the R32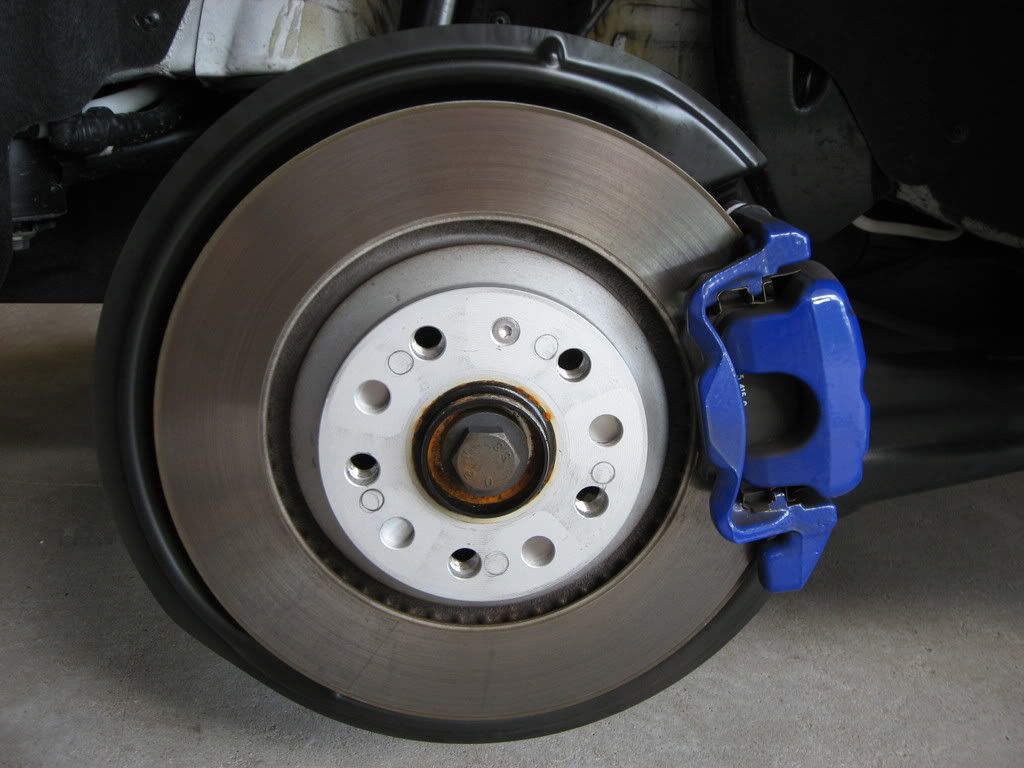 2) You will need a 15mm slim fit open end combination wrench to loosen the caliper guide bolts. You can typically find these at a bicycle shop...or try one of your local hardware stores.
The slim fit wrench is the one that goes inbetween the caliper and the caliper bracket (next to the dust boot)...see pictures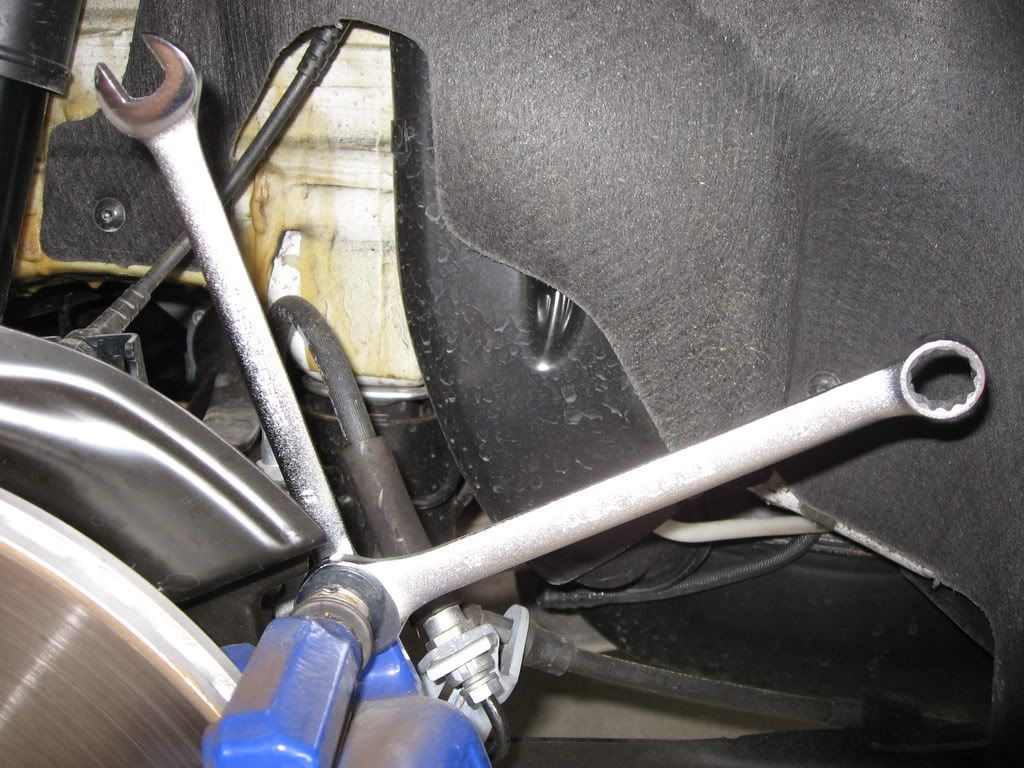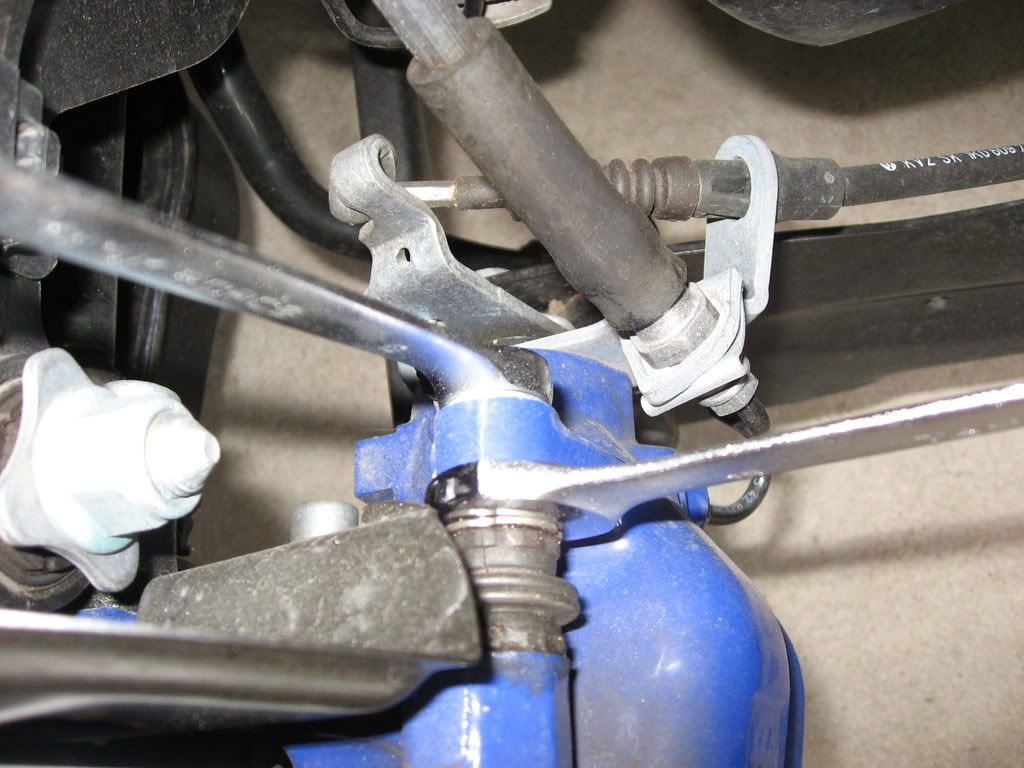 3) Slide caliper off brake disc and pads after you have removed both upper and lower guide bolts.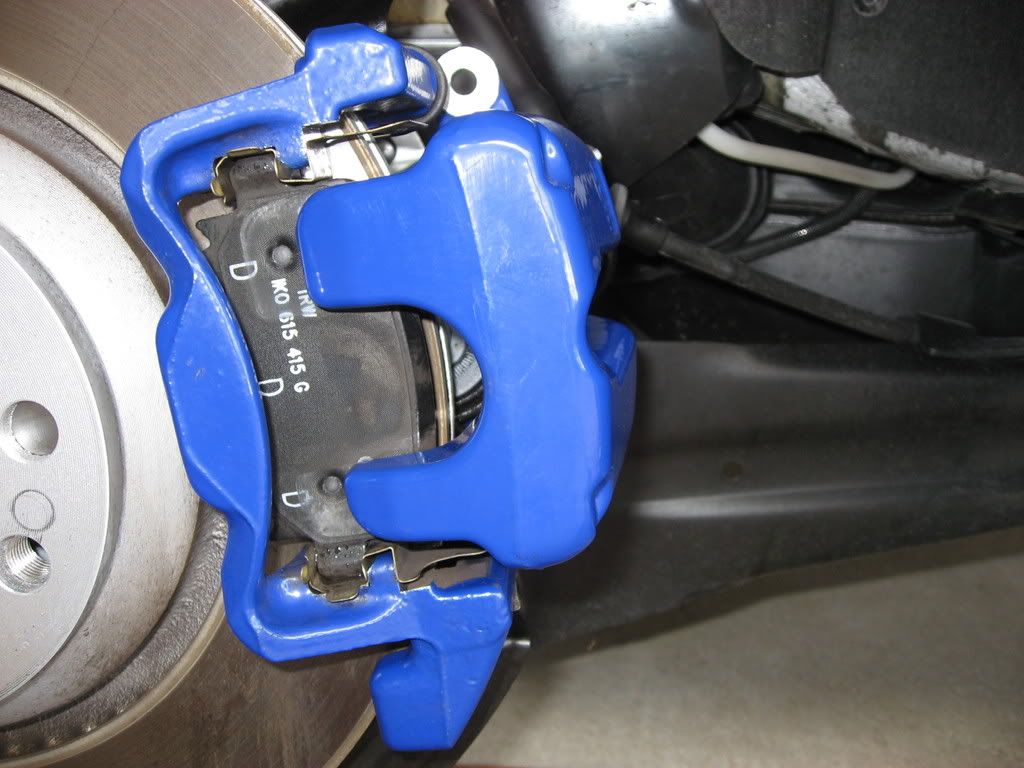 4) This is the special tool you will need to retract the rear piston. You can buy it online from a variety of retailers or you can rent it from Autozone which I did...The correct size attachment plate is the one on the top, 1st right plate from the middle (H014).
5) Your favorite rear brake pads should be the 1108 shape/pattern. There are no sensors on the rear and this pad shape/pattern is available in a variety of compounds from a few aftermarket manufacturers.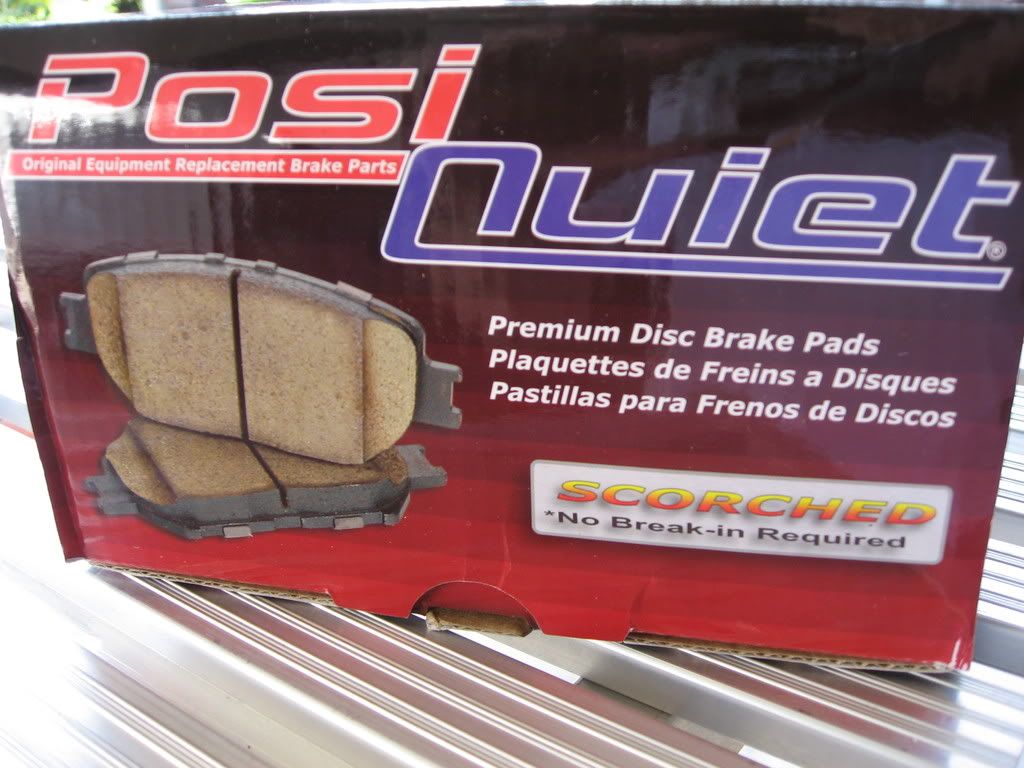 6) Here is what the stock pads look next to the ones I bought.
7) Apply a layer of grease (high temp, brake caliper suitable grease only) to the back of the pad where it would contact the piston and on the pad edges where it would contact the caliper bracket.
8) Using the specical tool, slowly retract the piston back into the caliper.
9) Place the new pads on the caliper bracket before you slide the caliper back over and onto the brake disc and caliper bracket.
10) Re-assembly of caliper with new pads onto the caliper bracket is simply the reverse of when you took it off.
11) A thin coating of anti-seize compound on the hub is a good idea so that you won't have the wheel 'fusing' to the hub after some time.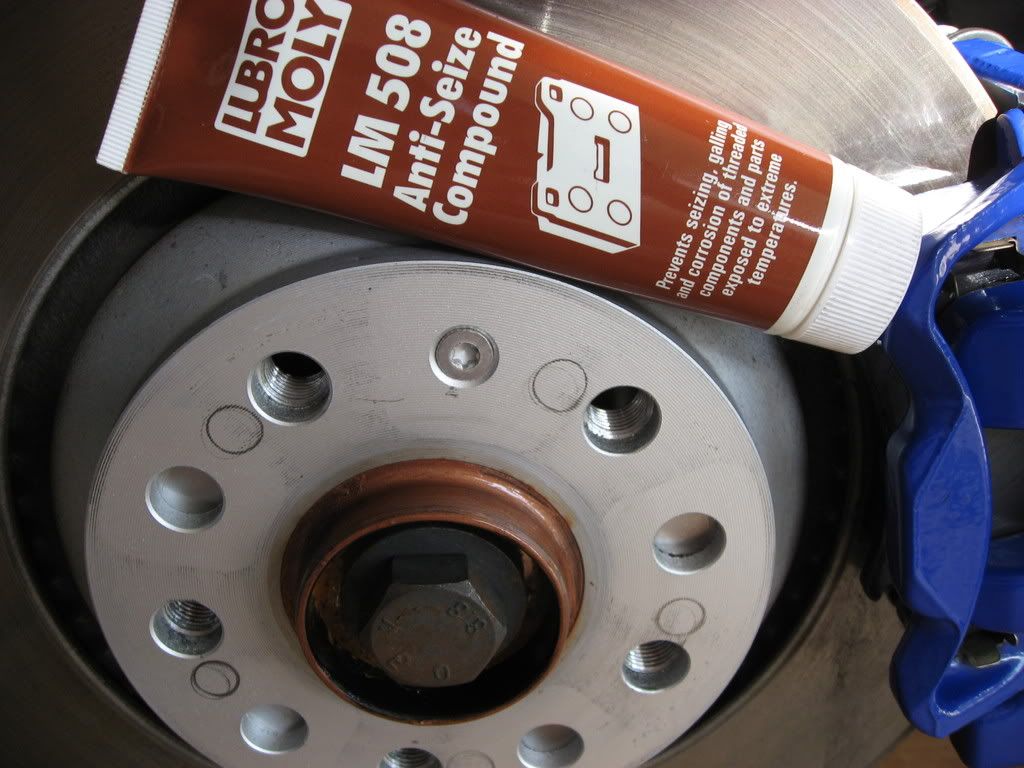 12) This would not be a bad time to clean up the wheel (inside and outside).
13) Finally, torque lug bolts to the required setting (I use 80 ft lbs since I did not know what the factory spec is...I have since been told that the facotry spec is 88 ft lbs).
Note: Usual disclaimers applies to this DIY, I have attempted to be as detailed as I can, but if you have specific questions, I will be glad to answer based on my experience. Make sure your car is properly supported and secured before you work on it.
Modified by AsianDude at 1:57 PM 7-25-2008
Modified by AsianDude at 1:58 PM 7-25-2008
Modified by AsianDude at 1:58 PM 7-25-2008
Modified by AsianDude at 7:16 AM 7-26-2008