Discussion Starter
·
#1
·
I've been really wanting to go stage II for awhile but none of the exhaust systems out there seemed to meet my criteria for fitment, looks or sound. I prefer a quiet exhaust and the stock note sounds pretty darn good to me. I also didn't want to lose any low-end power, and from user comments, it seemed as if there were certain exhausts / downpipes / combinations that I should stay away from.
Since I wanted to bolt up to the stock exhaust, I really only had two "bolt-on" options . . . . the AWE DP or the ATP test pipe. Seeing as how I'll be moving back to California in the next year, I wanted something that could easily pass emissions, therefore necessitating a cat. My options were either the AWE DP with the 200 cell HJS cat or the ATP turbo test pipe with a custom 3" magnaflow metal cat. Knowing the HJS cat's impeccable history, I opted for the more expensive option.
I purchased the downpipe from
[email protected]
and it arrived from AWE within two days. Thanks Mike! . . . my shopping experiences with Mike have always been top notch, and his services and prices are hard to beat.
I also chose this downpipe after talking to
[email protected]
, who gave me prompt, professional answers to my questions and gave a strong sense of pride in his product. Kudos to Todd.
Anyways, upon coming home today, I was greeted by this: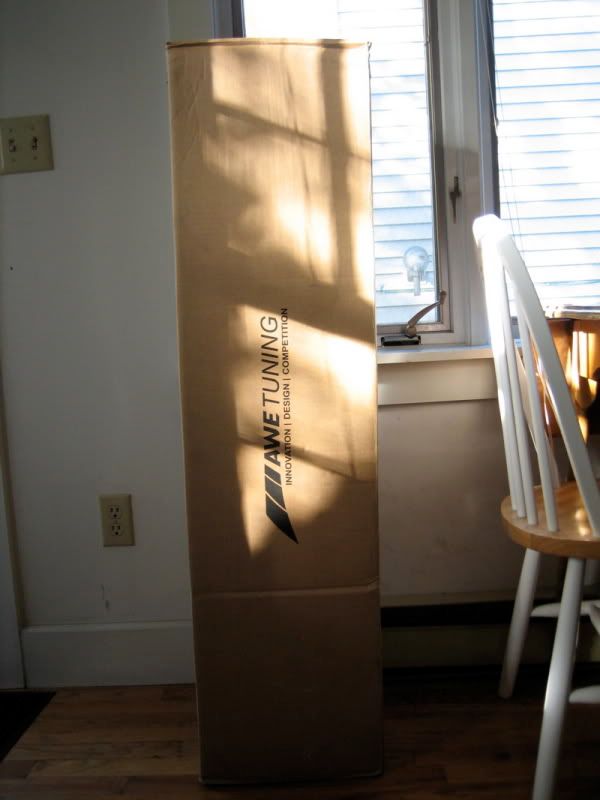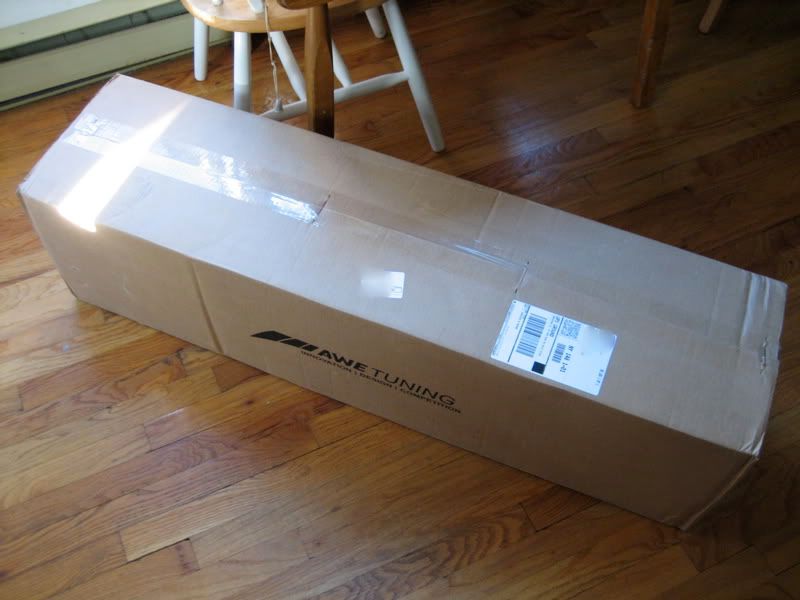 Having had bad experiences with poor packaging, the AWE downpipe was packaged beautifully in an oversized box with form-fitting foam blocks: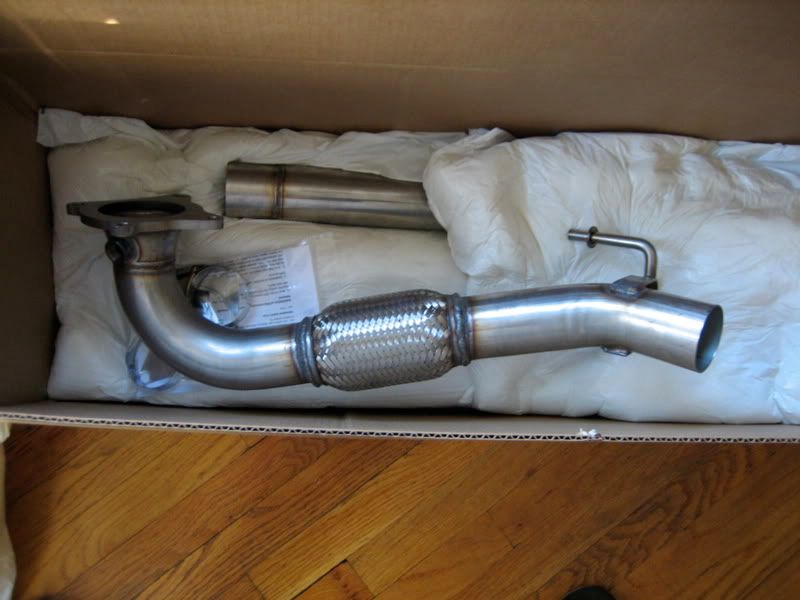 What impresses me most about this DP is that the internal welds are done perfectly . . . . look at the seamless welds on the inside of the DP coming off of the turbo: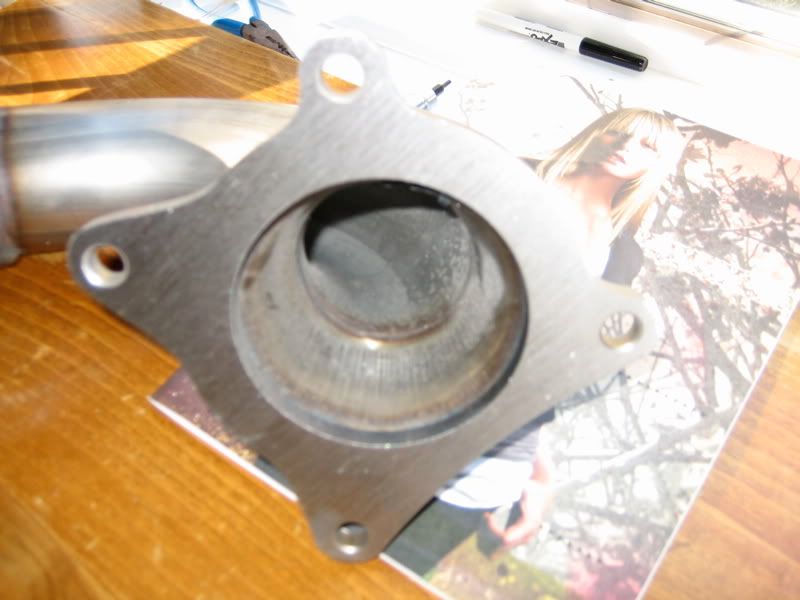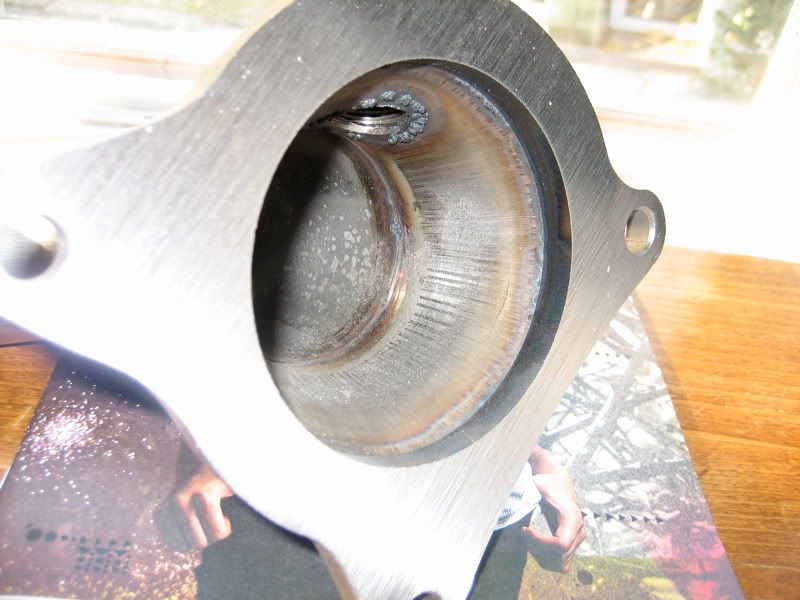 The external welds are done pretty nicely as well: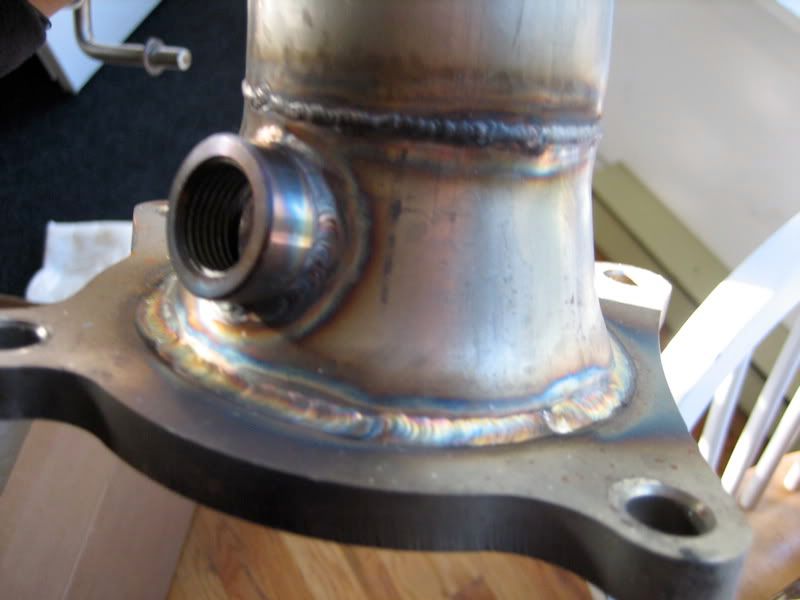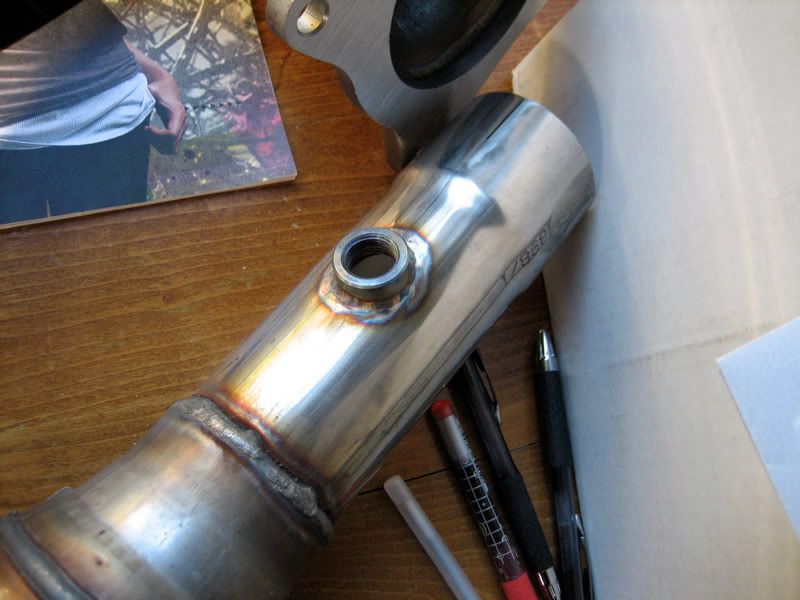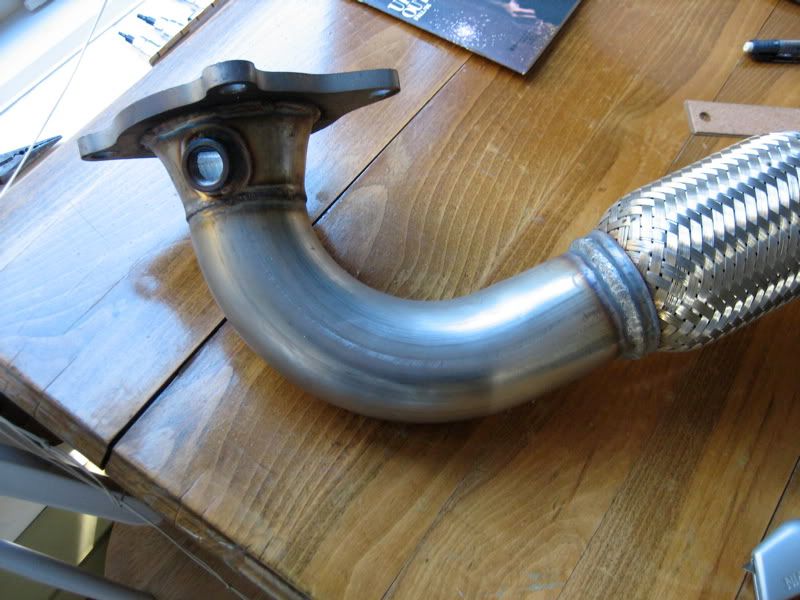 HJS baller cat (with 200 cell metal substrate Emitec core):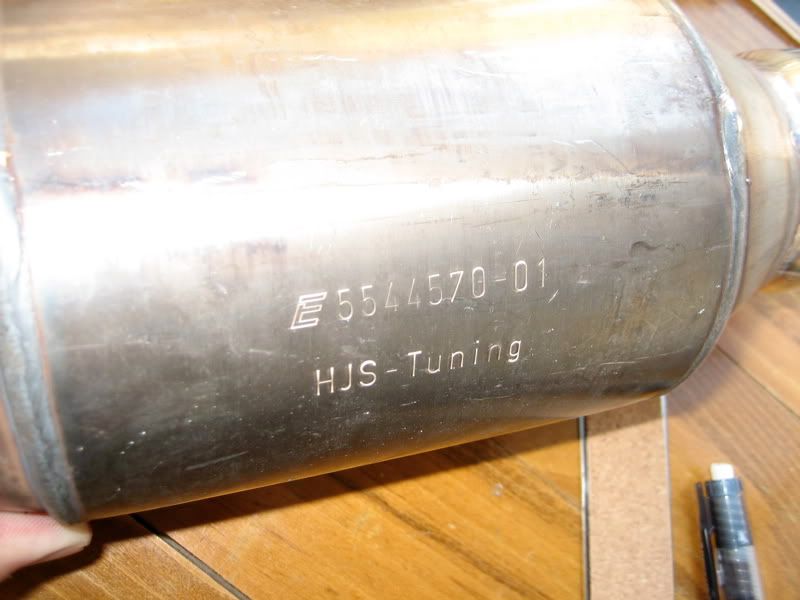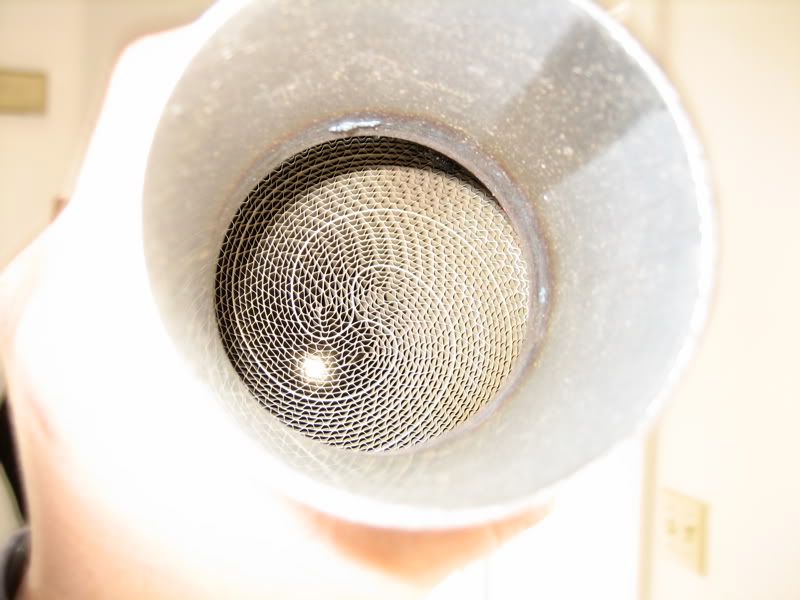 3 Pieces of the system: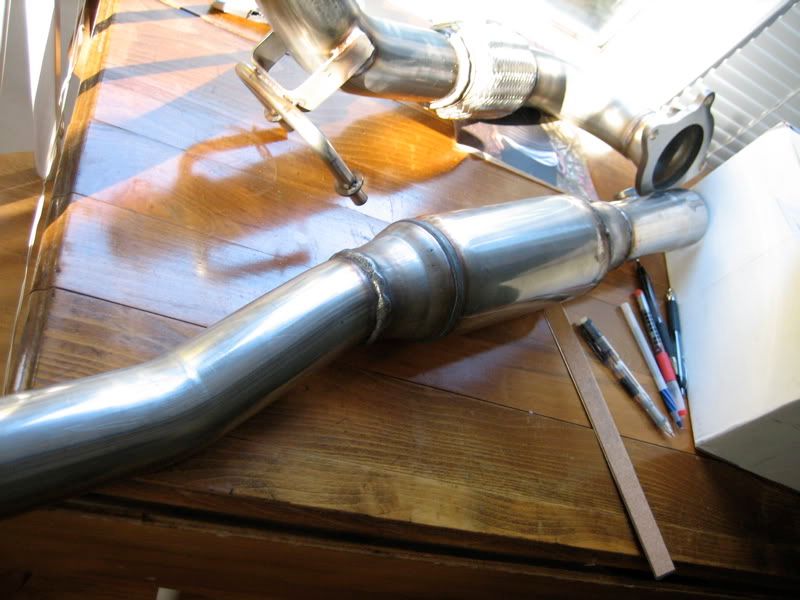 Two-pronged mounting system (some DPs have issues with it working correctly*cough*milltek*cough*):
And the clamps, instructions, and new factory turbo-dp gasket that come with the kit: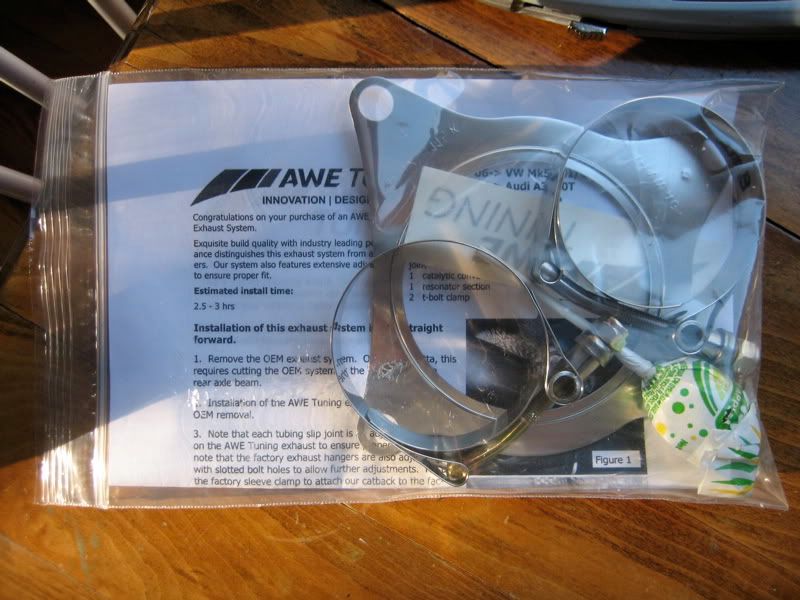 Won't be putting it on yet, as I'm sending it out to have something done to it first
Dave
Update: 11/16/06
Got the front piece back from the ceramic coater today. I should note that none of the slip joints fit together and that I had to use a pipe expander from Autozone to get the pieces properly round.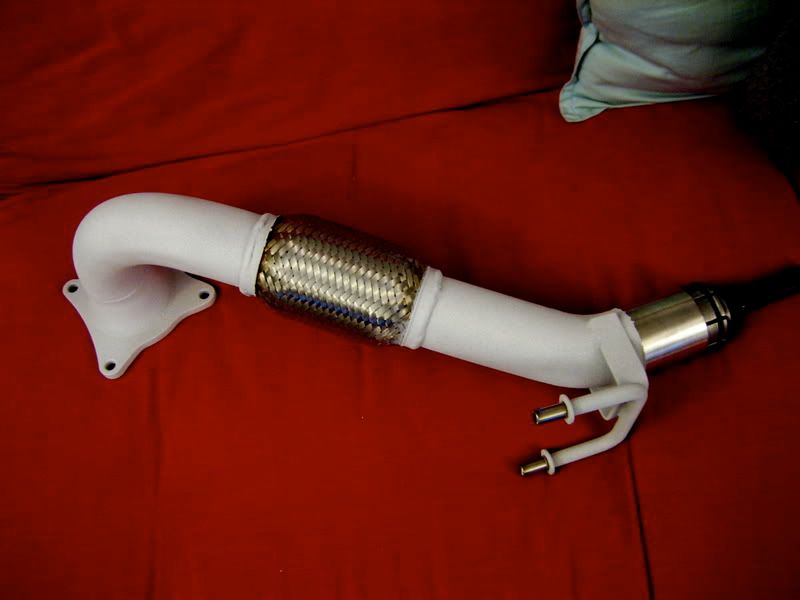 Modified by crew217 at 2:07 PM 11/16/2006