SOLD
This car here: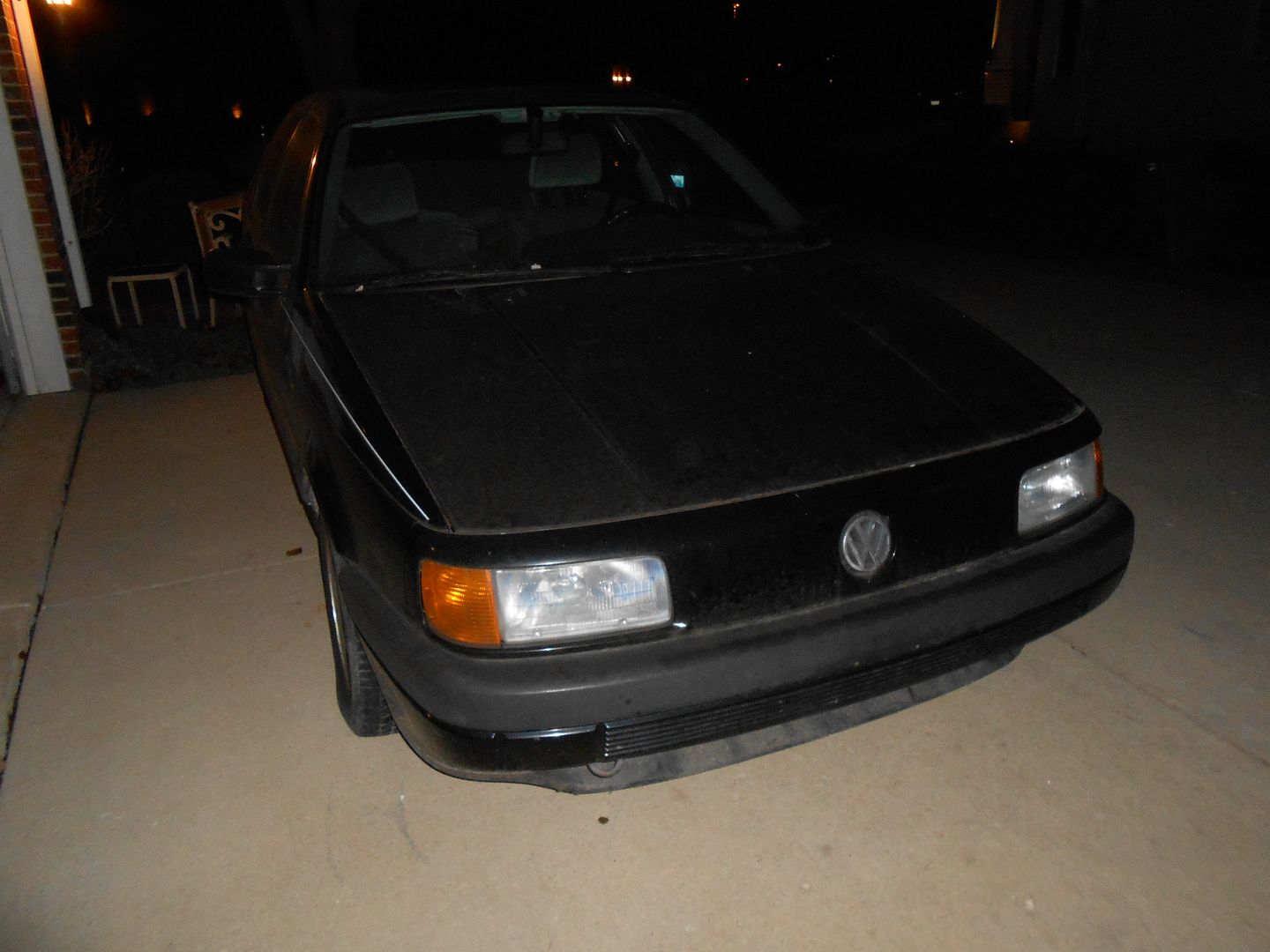 Hi Passat Forum :wave:. My name's Eric Chassin (ergo username echassin) and I thought I'd come in here and post up our (my oldest son Luke and me) Passat, that we stumbled onto. The backstory: I was keeping an eye out for 2.0 16V to swap into one of our Sciroccos. We found this 1991 B3 16V...
www.vwvortex.com
The thread is informative so if you're interested, read through it.
In summary:
I bought the car 5 years ago as an engine donor. I was going to junk it but my boy wanted it, so we put a worn 1.8 16V in it (and then another one) with a 65K mile automatic, and he's been driving it since. It's a POS, don't get any allusions otherwise. Odo inop @160K
In spite of that, we've done the work to keep it reasonably reliable: we've replaced the brakes, shocks, control arms, tires, tie rods, PS lines, battery, exhaust, fuel pumps (VDO and Bosch), injectors, DPR (400!), coolant hoses, iginition distributor (genuine Bosch), CV boots, A/C compressor/dryer/seals, etc... It starts and drives tight. Best use IMO would be as we've used it: for a self-sufficient teen boy to get to-and-from high school or part time job, and with a knowledgeable Dad on stand-by.
Body and chassis: original paint, no rust but it has dings and dents from when thieves partied with it. It presents as in the thread in spite of that.
Engine: it doesn't burn oil because I resealed it including valve stems, but it has high miles (actual is unknown). No funny noises but the oil light flickers at idle when it's warmed, so it's worn.
Transmission: 65K mile donor, shifts well, it sometimes leaves quarter-sized spots on the driveway.
Interior: auto belts inop, radio inop, HVAC noisy but A/C is cold. New head liner.
Cash or bank check, pick it up or arrange shipping promplty. Tire-kicking opportunities possible but not guaranteed, PM me or post here if interested.
Edit: I put an oil pressure gauge on the engine while it was hot and got 0.3-0.4 bar at idle which is the spec for the switch, so the flickering light was "real". At 2000 rpm the reading was 1.8 bar (spec is 2 bar). The oil was still last winter's 5W-30 so I changed to 20W-50, which yielded 1.1 bar at idle hot and 2.1 bar at 2000 rpm. The light stays out but sadly, the old oil, while devoid of any sheen, had millimeter size flakes of Babbit in it. I'll wager they're from crumbling IM shaft bearings, something I've seen in a number of high mileage 8V and 16V engines. We're still using the car but I suspect the engine is on its last breaths. We can include a spare good used 1.8 16V with new seals (including the valve stems) and new IM shaft bearings installed, along with nicely lapped valve seats. I have no interest in installing it, I'm in the middle of another project.