Discussion Starter
·
#1
·
LastMartian's Project Thread!
So I bought this here Rocco last fall, because I had $500 burning a hole in my pocket. I was sooo happy
I filled up the tank, only to discover that it was leaking. http://****************.com/smile/emthdown.gif So after two weeks, and much pain and aggravation, I got a replacement in.
When I was reinstalling the tank, i managed to crimp the line out of the external pump, so it would not start.
Took me about a week to figure that one out.
Yeah, i had it running, so i took it on a victory lap around town. And it starts buzzing the oil pressure light. I get it home just in time for it to sieze up. Bam. Dead.
Then it starts to snow...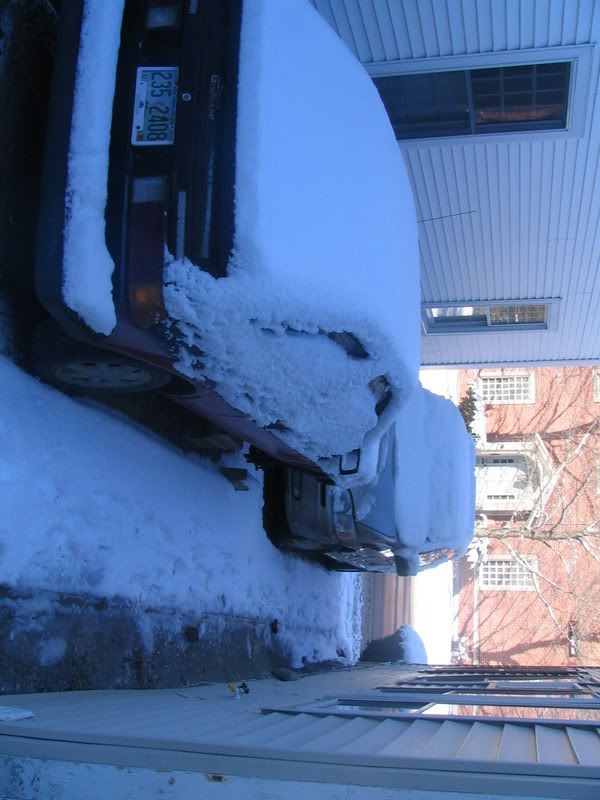 So here I am, it's spring, and i'm back at it. I've spent the winter studying this awesome site, and drinking in the knowledge that you people bring to it. I've bought myself a 2.0L engine to replace the dead one. I've got very limited funds, a full time job with 45 minute one way commute, two kids, and I'm working my way through college. But i think I can do it, with everyones help http://****************.com/smile/emthup.gif
This is my story.
So now that my "garage" is thawed out, I've gotten back to work. I got both drive axels out, and pulled off the cylinder head: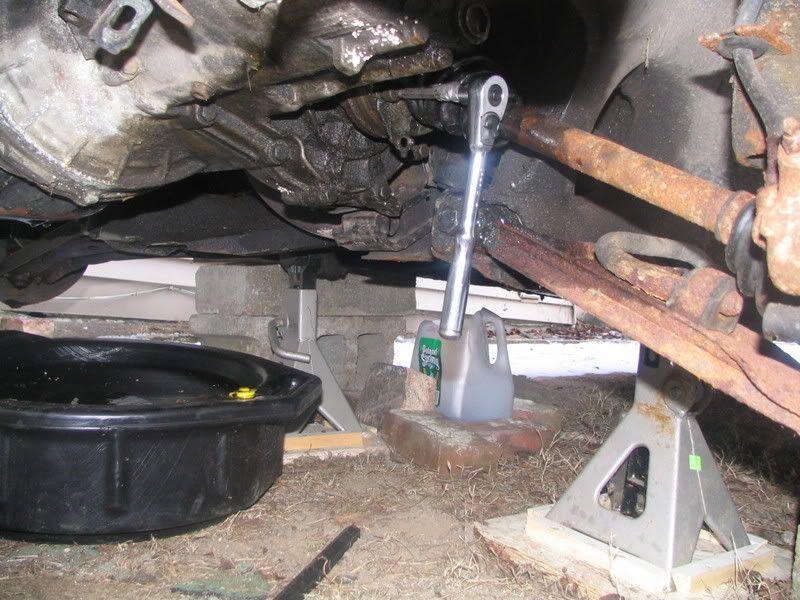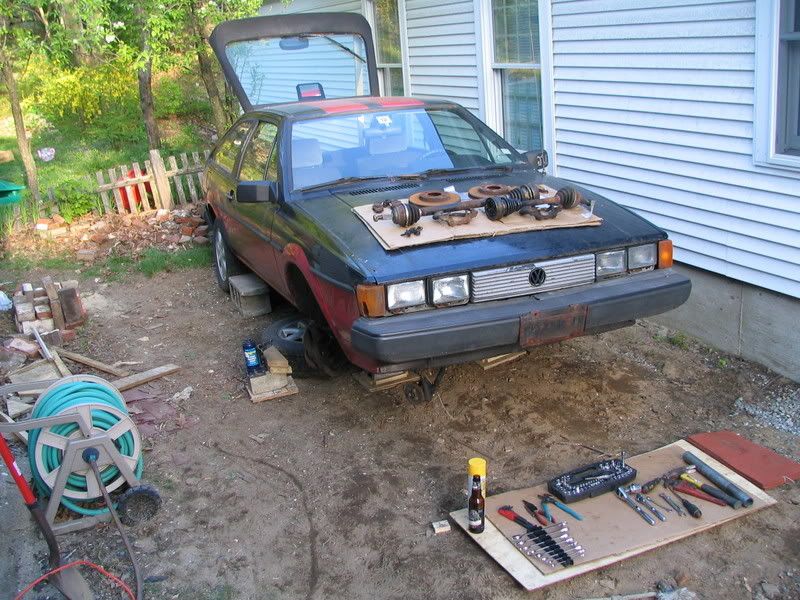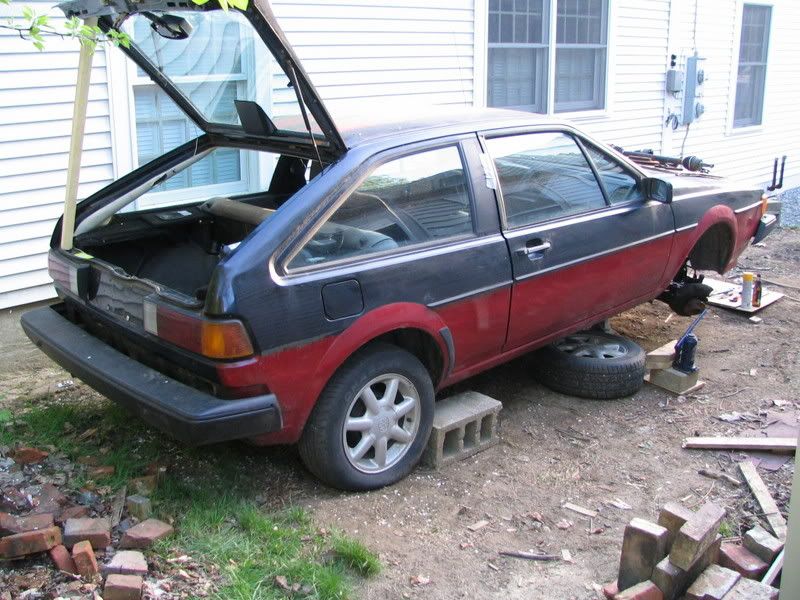 Check out the coolant sprayed all over the valve cover. When I was untourquing the head bolts, a couple of them were not nearly as tight as the rest, leading me to think that improper torquing in the first place is what caused the gasket to let coolant and oil mix, and cause the engine to seize...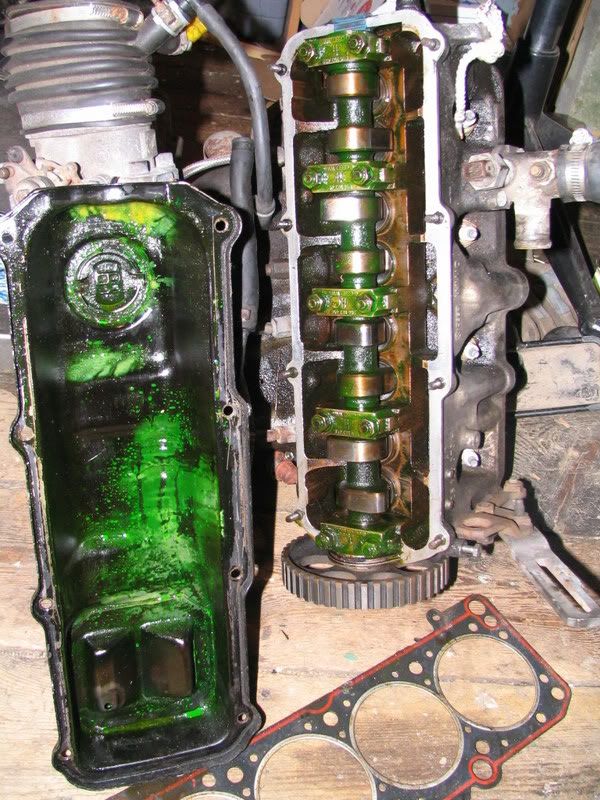 Here's a pic of the engine compartment before tearing it apart. Thats a 1.7L engine from a 1983 GTI. I was told that it was the cars third one. So my 2.0L will be the fourth!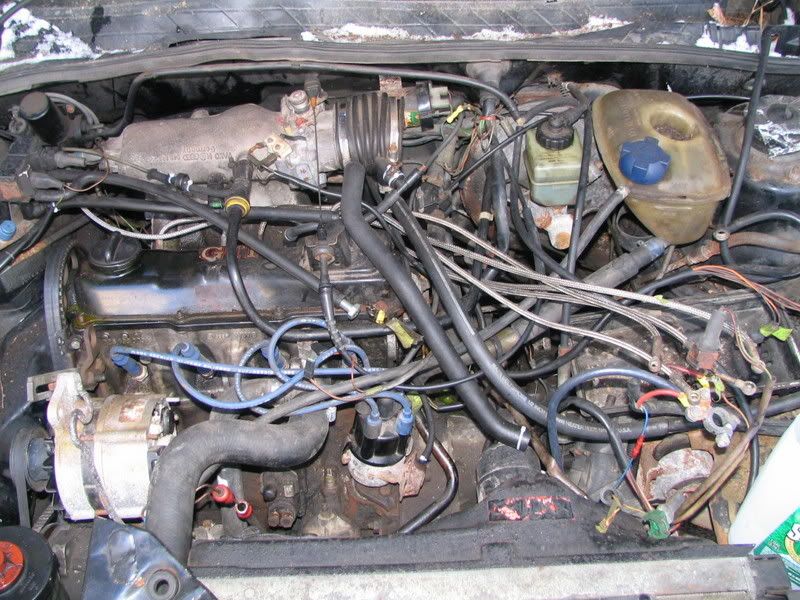 Maybe tonight I can snag a pic of the compartment as it is now...
Boy, i'm really looking forward to the posting the picture of me, sitting in the empty engine bay!
Modified by LastMartian at 12:32 PM 5-22-2007