Discussion Starter
·
#1
·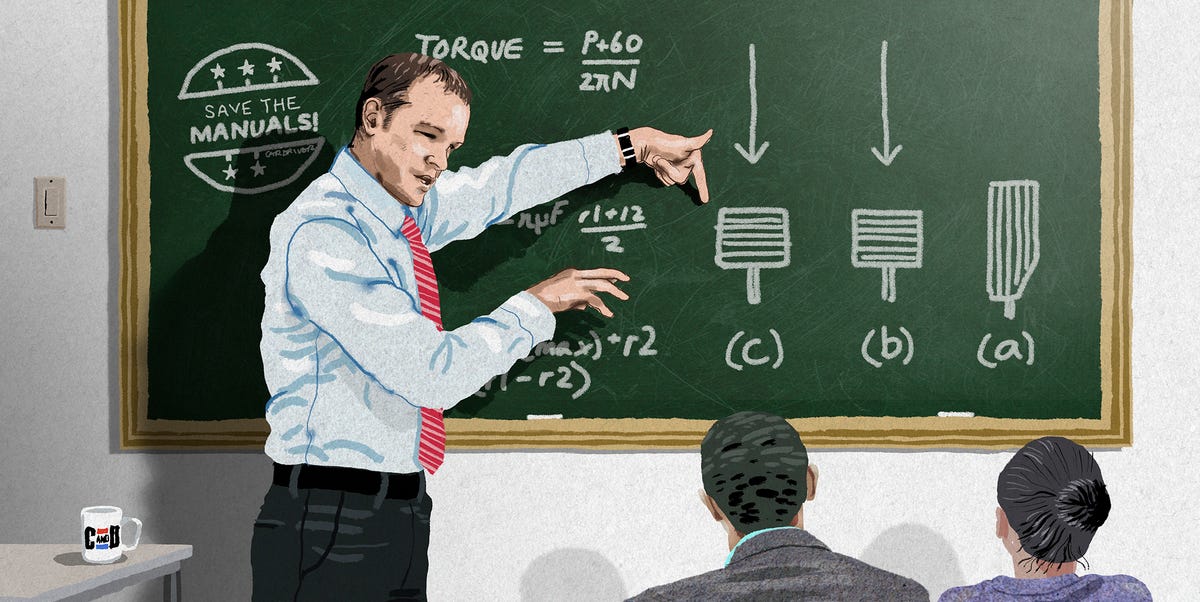 You can't taste victory without smelling a few burning clutches. To save the manuals, start teaching people how to drive them.
www.caranddriver.com
Would you teach your new driver/future new driver manual transmission, now, 1-2 years out, 5-8 years out? With few new vehicles offered with manual transmission and the switch to EVs does it make sense? Regenerative braking would be similar to downshifting.
I was thinking about this about a week ago. If I buy a 2022 Golf R, I could store/keep the miles low on my GTI so my son could have it to drive in ~7 years (since he loves the green paint and doesn't want it to be sold) but how much sense would teaching manual transmission to a new driver make, especially in a state like California where EVs will be the mandated future?