new images posted
I believe these to be made by a gentlemen by the name: Jim Ison as there are "Jim Ison '65" texts on the lower right of each image.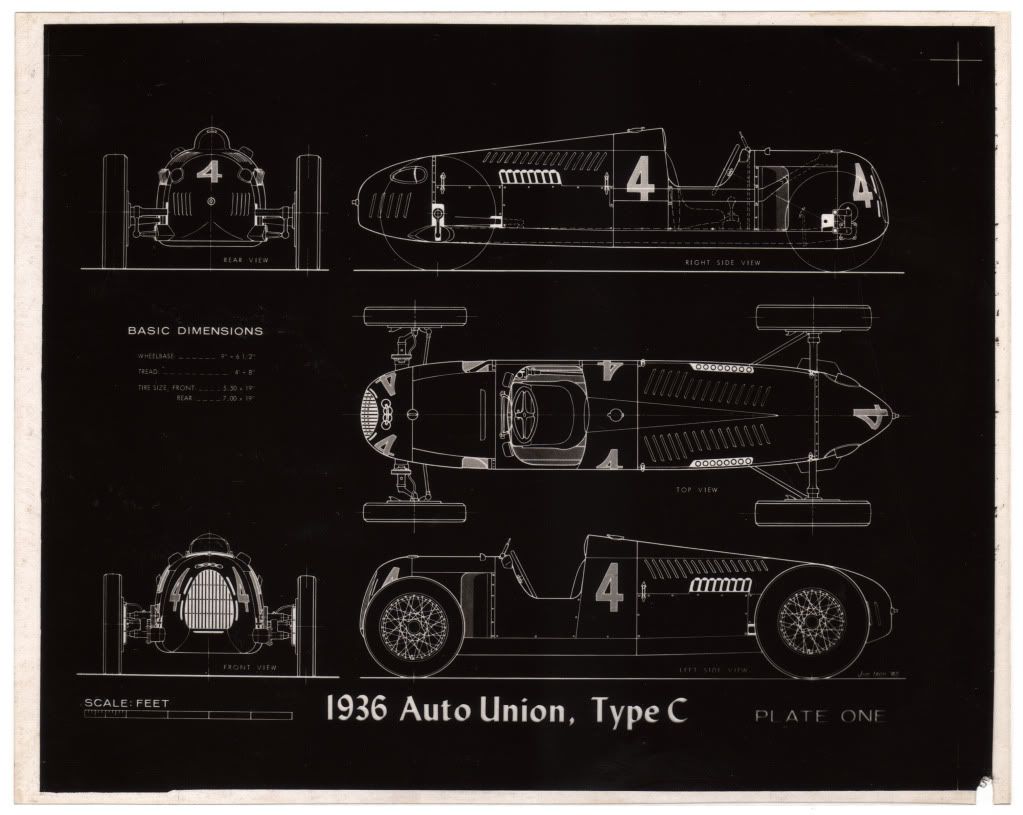 For all those who have requested hi res......since email will not allow me to easily attach 650MB files....
I will host them temporarily - you've got 2 weeks to get them then I'll pull them down...
they were scanned at 3200dpi, and are very large files, please be patient.
So, I would like to ask... if you do something cool, or are planning on something cool with these images... let me know, I may want in.
aka: if you're making posters, t-shirts, background images, etc, I may want one too (I'll pay)
finally got them hosted: thank you to all that helped with my formating and size constraint issues:
this directory has a 600dpi, 1200dpi and an 1800dpi version of each of the negatives. in the end it was a pixel size limit.. see bottom if 1800dpi isn't enough.. and again this will be pulled down in 2 weeks.
back again: -but only the 1800dpi set
http://accad.osu.edu/~renglish/carCulture/autoUnion/
If you are interested in 3200dpi scans.... email me and I'll probably ask for a SASE with media (CD or thumb/USB drive ) and you can then pick your format too: psd,tiff,png,bmp,jpg etc.