Discussion Starter
·
#1
·
Here is the deal. I want to put a set of MKIV Recaro Seats into my Eurovan. The Eurovan uses a base with slider to mount the stock seats. The MKIV Recaro Seats use rails mounted to the frame of the the car. I need to find a way to mount these seats onto the stock Eurovan bases and still control the ability to slide the seat. Below are pictures of the bottom of the MKIV Recaro Seat and the Eurovan Base.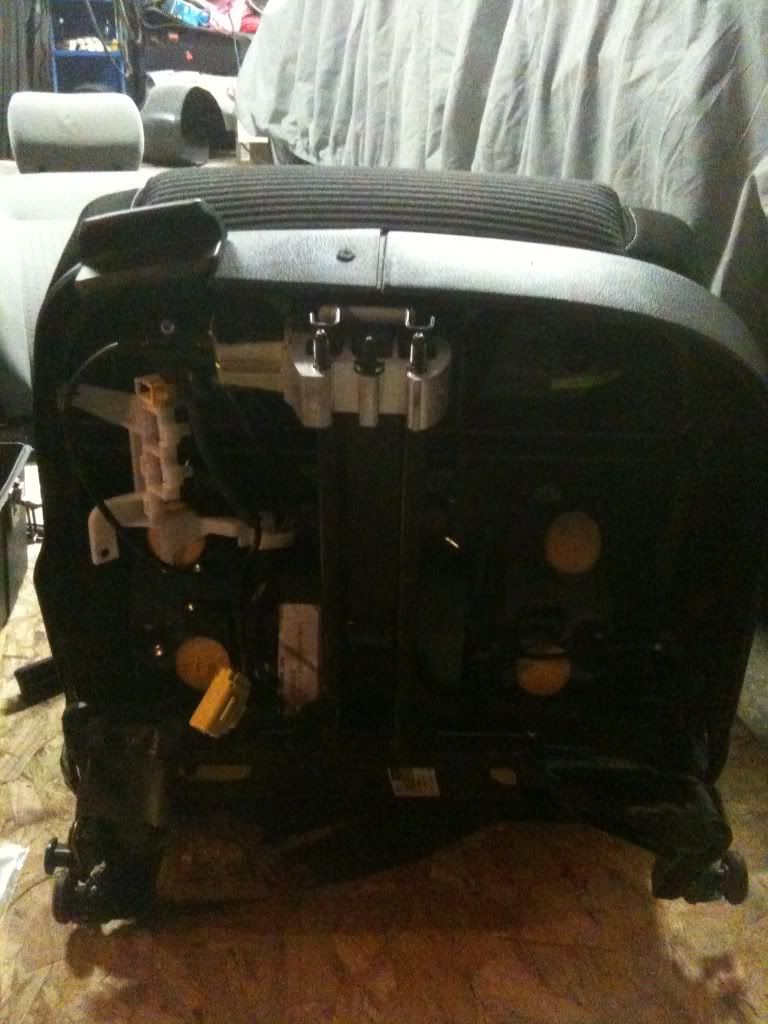 My guess is that the MKIV Recaro slider system will have to be cutoff the seat and have the Eurovan Stock Slider Mechanism welded to the seat base and then bolted to Eurovan Base.
Suggestions? Questions? Solutions?