UPDATE - IF YOU CANNOT SEE THE PHOTOS, PLEASE READ:
Add-ons for Chrome and Firefox have been developed that allow you to see Photobucket photos. I am using it for Chrome and it works great.
Chrome:
https://chrome.google.com/webstore/detail/photobucket-embed-fix/naolkcpnnlofnnghnmfegnfnflicjjgj
Firefox:
https://addons.mozilla.org/en-US/firefox/addon/photobucket-embedded-fix/
***
Here is the situation, I have a
2008 335i
purchased in September and a
2011 Silverado
owned since new. My wife says I can get a newer car if I sell both. I am thinking about leasing a Challenger Scat Pack 6-speed (485 hp).
Quick background, I mostly work from home and when we go somewhere, we almost always take whatever lease my wife has. Right now it is 2016 Ram truck. That is why my Silverado is a 2011 purchased in Oct 2010 but only has 13,500 miles. I bought the 335i because my wife went back to work last summer and I have to cart around our two kids more often and the Silverado had become a garage queen of sorts. We use it mostly for towing our boat, rented camper trailers, bulk mulch/sand and such. All that can be done with the Ram.
The 335i has been used more frequently as I accepted a temporary 3-month consulting job which ends tomorrow. I was driving to an office every day and probably put more miles on the 335i in 3 months than I typically do in a year prior to my wife going back to work.
I love my Silverado a lot but it is only depreciating in value even though the mileage is low and it is sitting in the garage. However, we have a leased truck and my wife wants another truck after this one is due. It doesn't make a lot of sense having two trucks.
The BMW is great fun to drive. Especially after dropping so much money into the drivability (shocks, struts and tires), performance upgrades (downpipes, JB4) and general maintenance (spark plugs, walnut blasting, trans fluid). I also had the clutch changed while a leaking rear main was replaced. The problem is it has nearly 105,000 miles and will need new turbos at some point. They rattle for the first <60 seconds during a cold start but will only get worse. Not to mention everything else that goes wrong with the N54. Most of the problem areas have been fixed already but they will happen again (HPFP, fuel injectors, valve cover gasket, oil filter housing gasket, water pump, etc). So, with the turbos alone, I can expect to spend to spend a few thousand bucks and who knows what else will go wrong with it.
I wanted something with performance, RWD, rear seats, manual transmission and no repair bills. Also, had to fit my budget of ~$450 per month (<$1 per HP). And here is what I can lease for that…
So, am I crazy for considering this?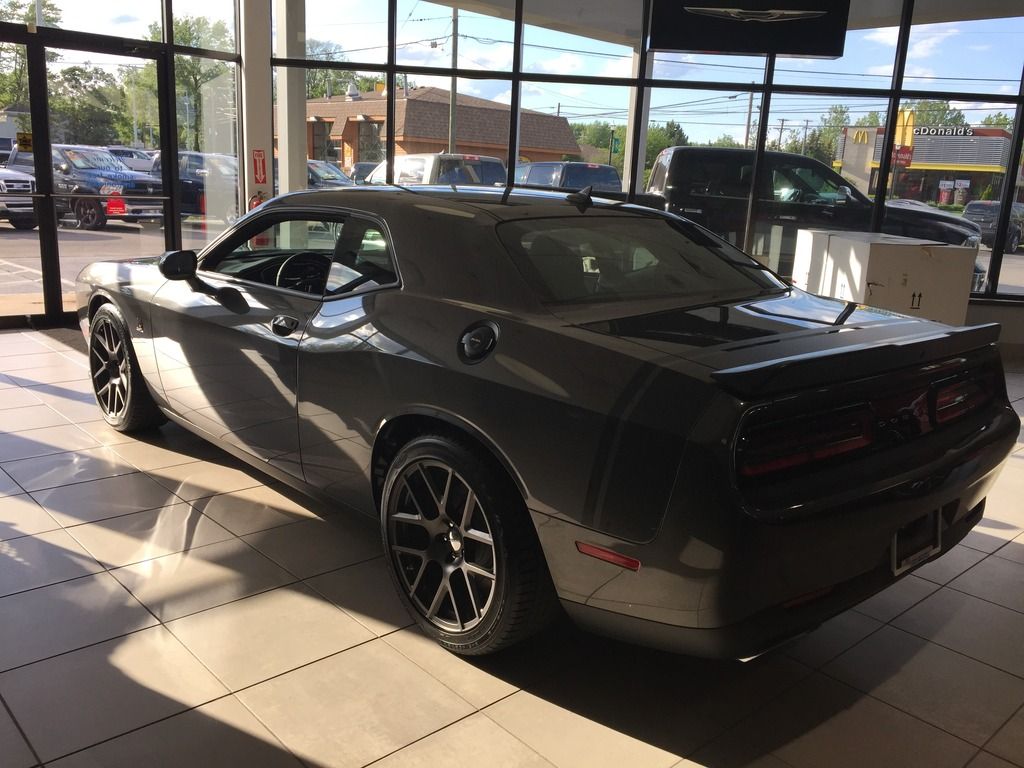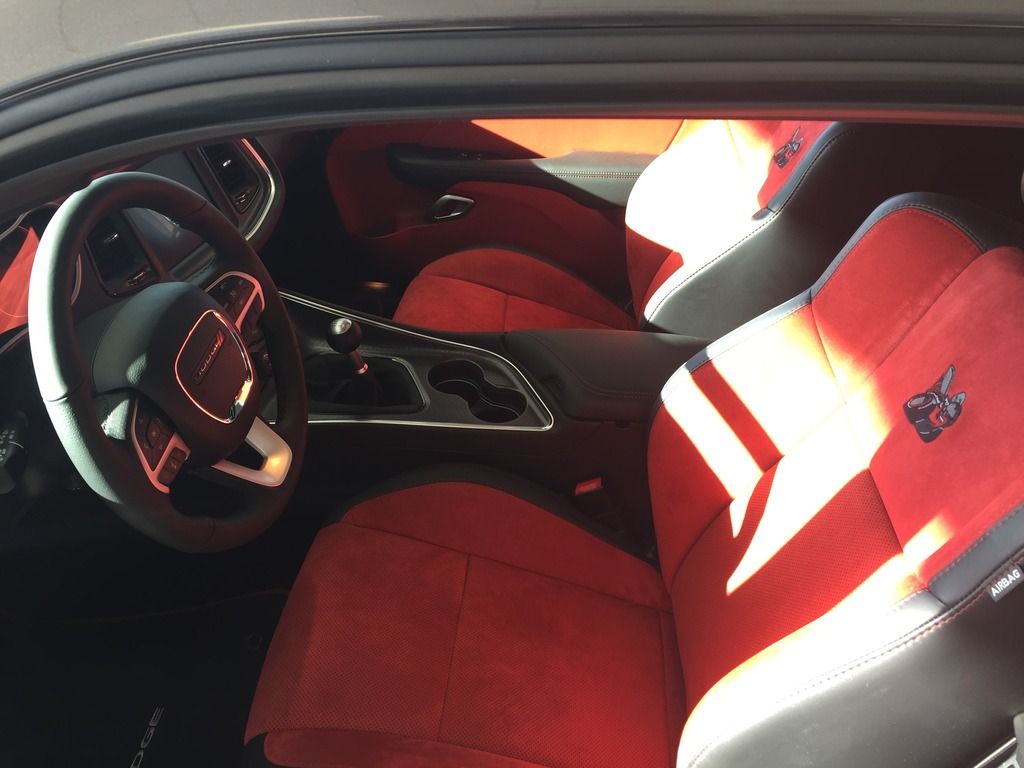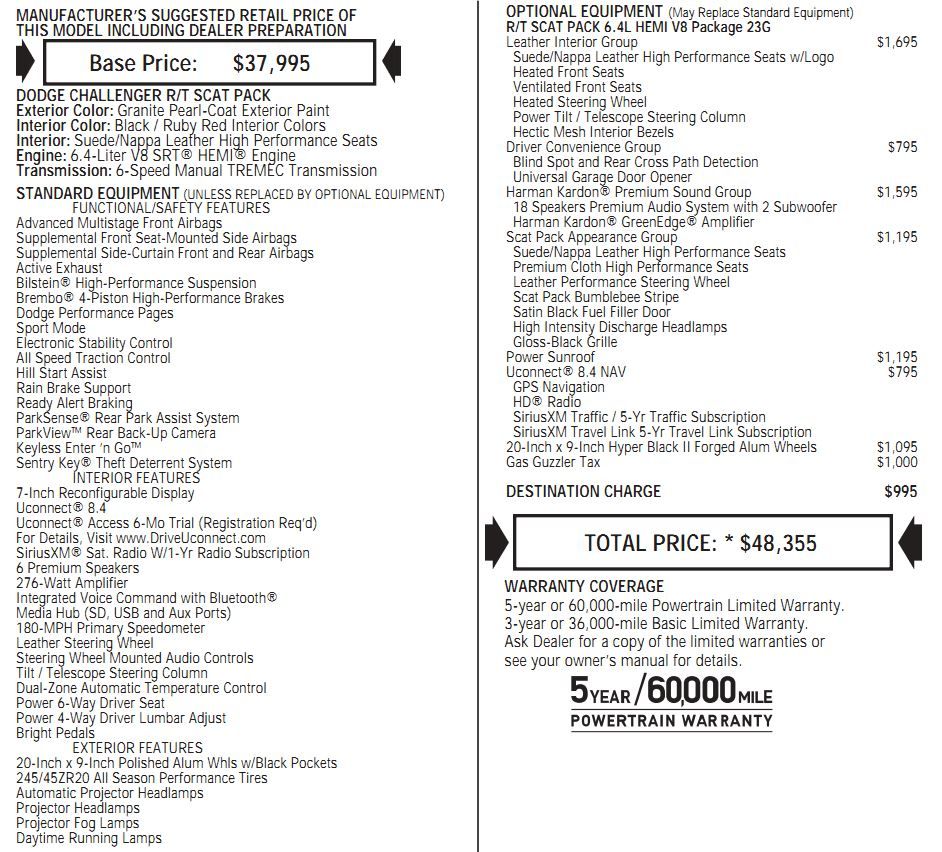 **EDIT**
Here is she is: