Edit: Time to clean and organize this to resemble a build thread though this isn't much of a build IMO
/////////////////////////////////////////////////
The Meal:
A 2010 Volkswagen CC in Light Brown Metalic, 3.6l VR6 4motion
Chapter 1: The Bread
License plate holes filled
Front fenders rolled
Rear fenders light pull
R-Line front bumper
R-Line side skirts
In progress:
Gloss black roof wrap
Some day:
Custom badgeless grill
Shaved rear truck emblem
Chapter 2: The Mayo
Accuair E Level management
Airlift Slams series front w/FSB disconnected
Airlift double bellow rear kit
Bilstein Shocks
Viair 400c
Eventually:
Rear sway bar
Stiffer bushings
Second Viair 400c
Chapter 3: The Bacon

Winter: 18 inch Daytonas on 235/40s on stock conti's for now
Summer: Rotiform MHG Monolook. 20x9, 20x10 225/35/20 Nitto Neogen all round
In the works: 19x9 and 19x10 non VAG OEM wheels
Chapter 3: The lettuce
RS4 Shiftknob
Dension audio unit w/bluetooth + center console USB
Flat black plastidiped shift surround
/////////////////////////////////////////////////
I'll start this story with what most people including me think is the most interesting part: the wheels. I called this chapter in my "sandwich story" the bacon because fitting low offset 20s on a CC can easily result in "Bacon fenders". Urban dictionary is a bit slow so I'll define it as best I can.
Bacon Fenders: The result of being too low while turning and smashing wheel and fender resulting in bacon-like dents along said fender. May result in "scene points".
Sorry, I have no definition for that one :laugh:
Once upon a time...
Test fit on stock suspension... Uh oh.
Stayed positive and thought maybe after airride, it'll camber in enough to make fender and lip meet.
Nope.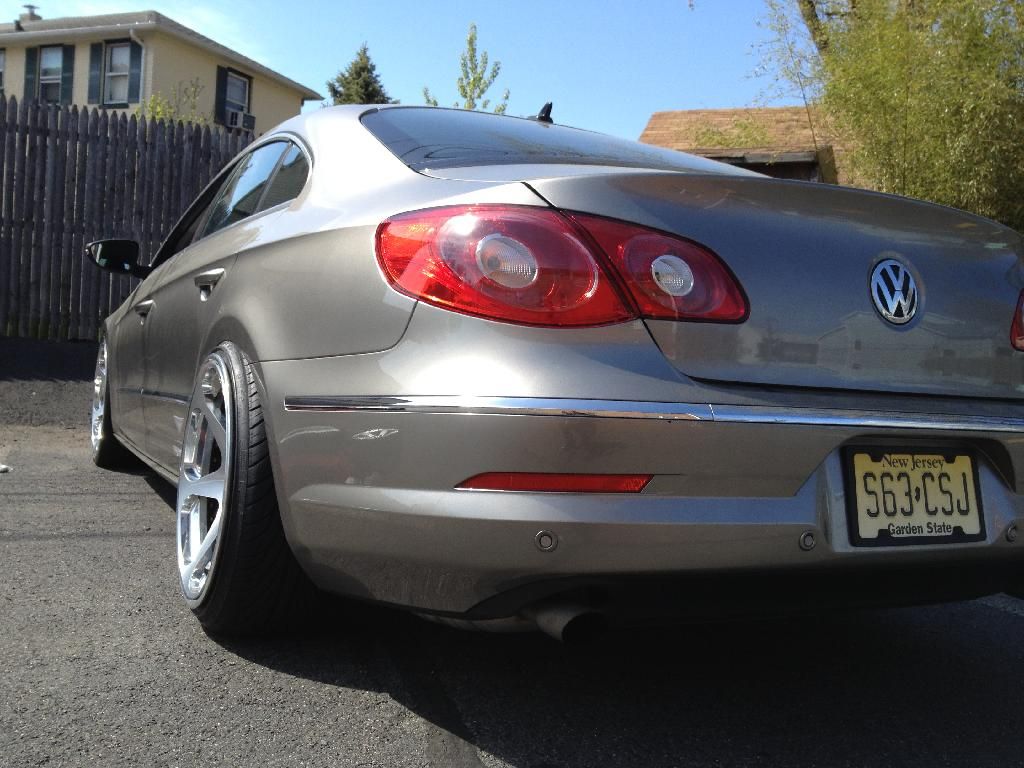 So maybe a little negative camber will do it.
Nope. Maxed out at -3.8
So here I am now. Dropped off the wheels at Perfect Metal Finishes for a much needed lip repolish and having the back pad milled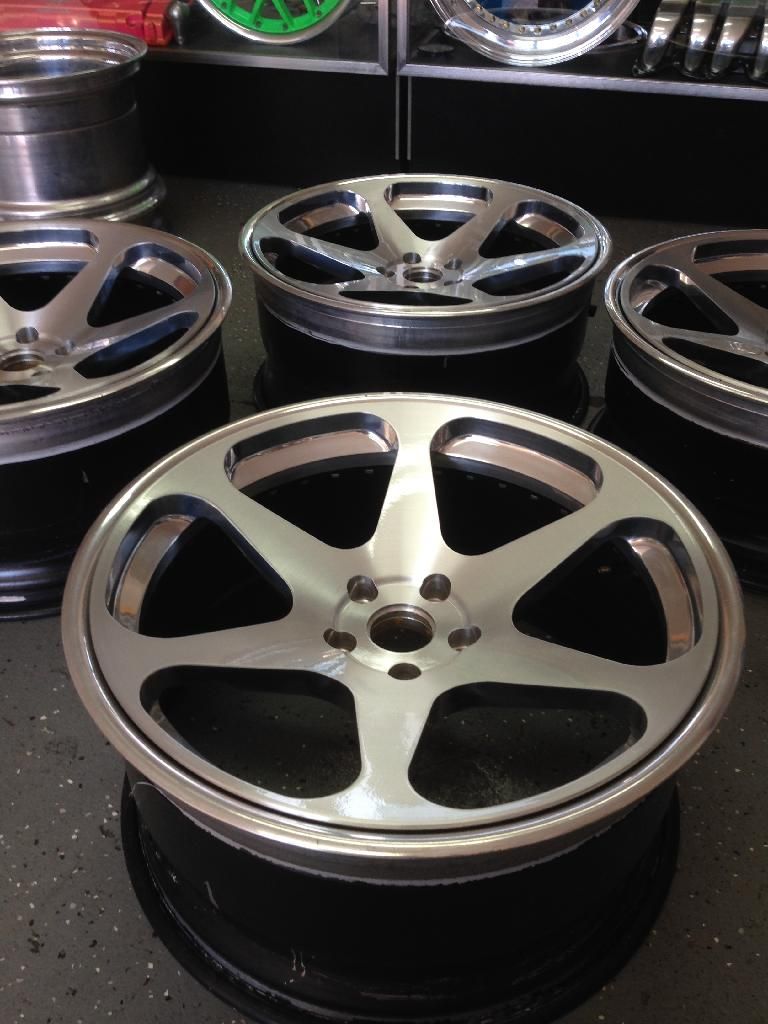 Random pick drop: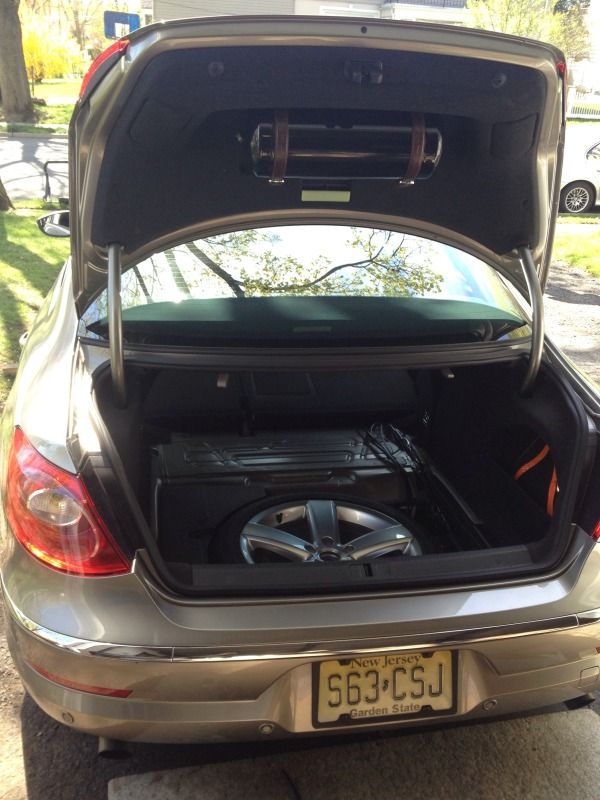 This shot was before all the work to get the wheels to tuck but I still love this shot because my boy
AKdub914
took it in this prime location. I'll have to revisit once the R-Line pieces are on.