The time has come. It's getting done. Started with this 1988 16V back in 2005.
Bone stock. Broken to the max. Fixed it up a lot and daily drove it when I got my license in early 2008.
Looked pretty much the same, but it had a lot of new work done under the hood.
Drive it to Cincy 2008 right at the same time I got my mk3. I haven't driven it since and started body work right after that.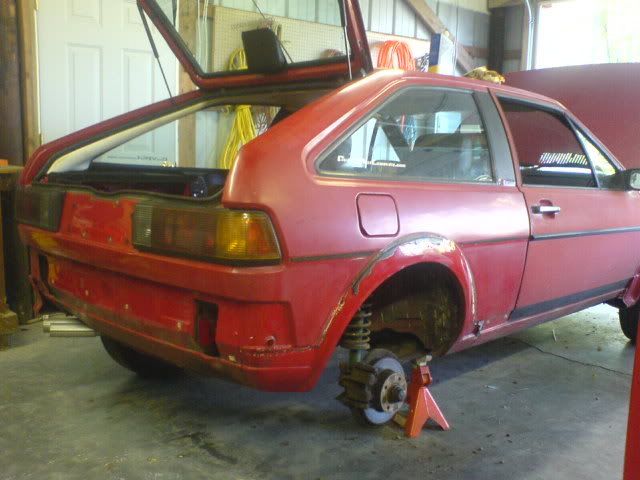 Scored some fun stuff as mr. lee's car became my inspiration.
I started modding the mk3. It sat.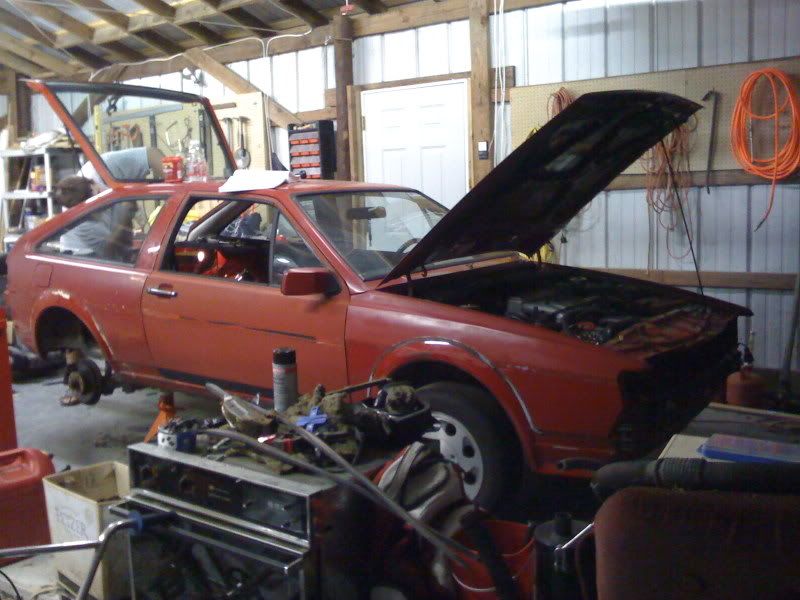 Shaving everything. Euro bumpers, euro lights, de-kitted, wiperless, spoilerless and 3rd brake light...less? Got the dream wheels for it too. 15x7 et28 ATS Cups. The definitive wheel for a rocco. They need work but they're all straight and free of curb rash.
Body work continued at my dad's office as I learned a lot more.
Shaving commenced, and there's still some spots that need to be welded up.
This year hasn't been a good year for it yet. I had a couple shows in my mk3 that I went to (one I placed first in class!). SoWo took all my time and money leading up to May, and Cincy was a couple weeks after that. It didn't seem like my 5th year. It made me sad knowing I brought my rocco only one of those times. I now have some good local Scirocco enthusiasts and I've been motivated to finish my first car.
I rolled to Cincy with my good friend Josh in his 87 16V. I let him use my bedlinered painted euro bumps since his shortened NA bumpers aren't done yet. I love the look with the red rub strip. I had a great time with everyone and it's always a great way to get motivated on my own rocco.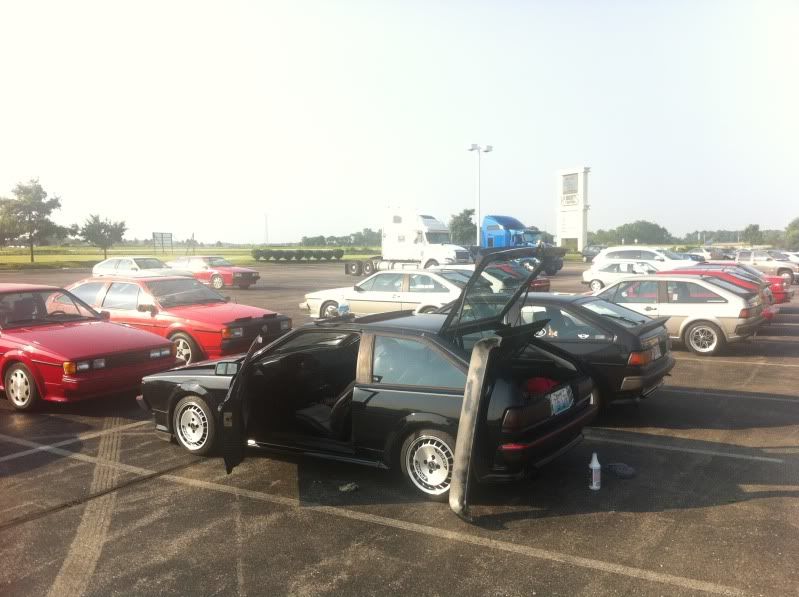 Test fitted the mk3's wheels on it just to see how the offsets would work. 15x7.5 et21 and 15x8.5 et8. They poked a bit, but I think these offsets are workable for a de-kitted mk2 if anyone ever wants to try em...
And got it photoshopped lower (did I mention I've got the lowering suspension ready for it!?)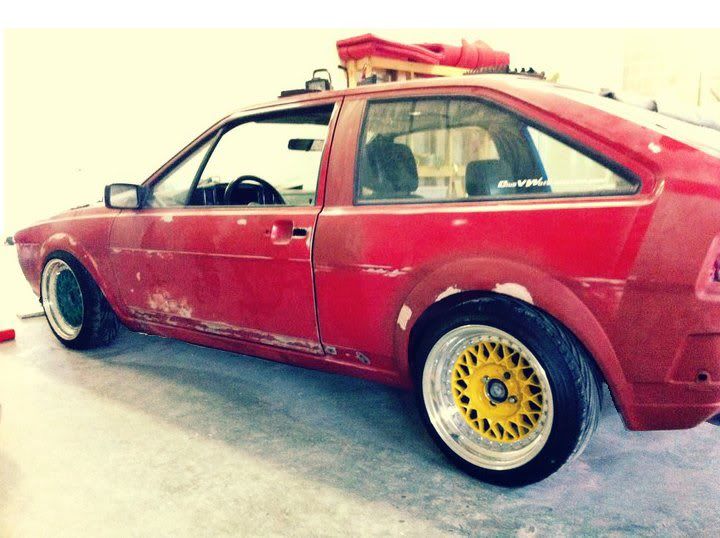 Now it's apparent it's been in at least 2 wrecks. In the front driver side and passenger rear quarter. I'm led to believe the frame is tweaked so the next step is to get it on a frame straightener and see how messed up it really is. It might mean I have to start hunting for a new shell... but I sure hope not.
Here's the most recent stages of the car this week. I removed the fenders and hood in hopes to find some that haven't been repainted 40 time and are free of tons of body filler.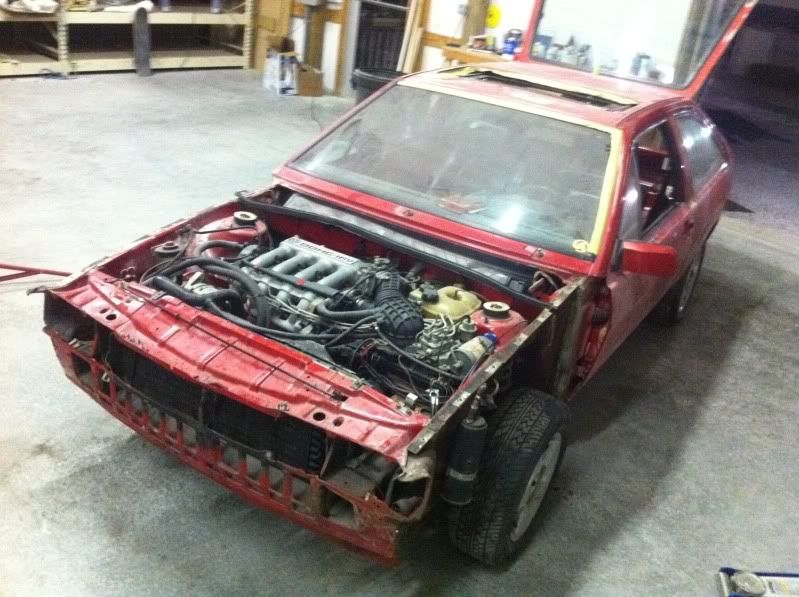 I started it up for the first time in a year and it cranked over and fired right up no problem. After 20 seconds it was nicely idling at 800rpm and sounding good. I'm glad the drivetrain won't be much of an issue in finishing the car.
Interior wise... I am swapping the power windows for crank (my regulators are busted) and already installed a chrome bezel dash from an 83 I parted out years ago. It only has one crack... but it's a big one. I recovered the sunroof headliner board in black suede-like material. I have some Corrado leathers for the front and plan on doing a rear seat delete in the back. I have the fiberboard for it, just need to cut it to size and cover it in black and white checkerboard linoleum tile! (Very stoked on this look).
Next up is smoothed tails and modifying my Mk2 single round badgeless grill to fit euro head lights with deleted inner lights.
I have a tight school schedule this summer but I hope to work in it a lot From Thursday-Mondays (class is tuesday-thursday!). I have no job so I will have quite a bit of free time to work on it. Luckily I have most everything I need to finish the car so HOPEFULLY I won't have to spend a whole lot of money (I'm sure I will though).
:beer: