Today, I went to the port in Baltimore and picked up my much loved A3. For those of you not familiar, I bought the car new in 2012 in Germany while living overseas, and had a blast with it. Fast forward over three years later, and it's starting a new life on a new continent. In honor of that, and to clean up a thread that was a bit messy at times, I'm starting a new one. It really is going to be completely different. I've got a bunch of plans in store for the littlest Audi available in North America, we'll see what comes to fruition. If you don't care or already read my previous thread (available
here
) go ahead and skip to post number two. If not, here's a not so concise guide to the timeline.
Like I said, I bought the car in 2012 in Germany. Picked it up at the port in Bremerhaven and drove it for a good portion of the break-in mileage back to the Netherlands, where I was living at the time. A couple of pics from what it looked like new:
When I decided to start modding the car, I skipped all of the normal steps that people go through. I never got new wheels (I'm still running the stock ones) and didn't slam it with coilovers or bags. (BTW, bags are for groceries. Sorry for anyone that likes 'em, but I think they're silly.) No, I went full throttle for an APR Stage 3 kit, just over a year after getting the car:
And the dyno sheet. Right at 380hp at the crank. Not too bad, but needs more, which is why I'm doing this.
The next mods I did were the HPA core interlock mount (aka dogbone mount) and their 3-setting haldex controller. Haldex went through the rear cargo area where the battery cable would go if I had a 3.2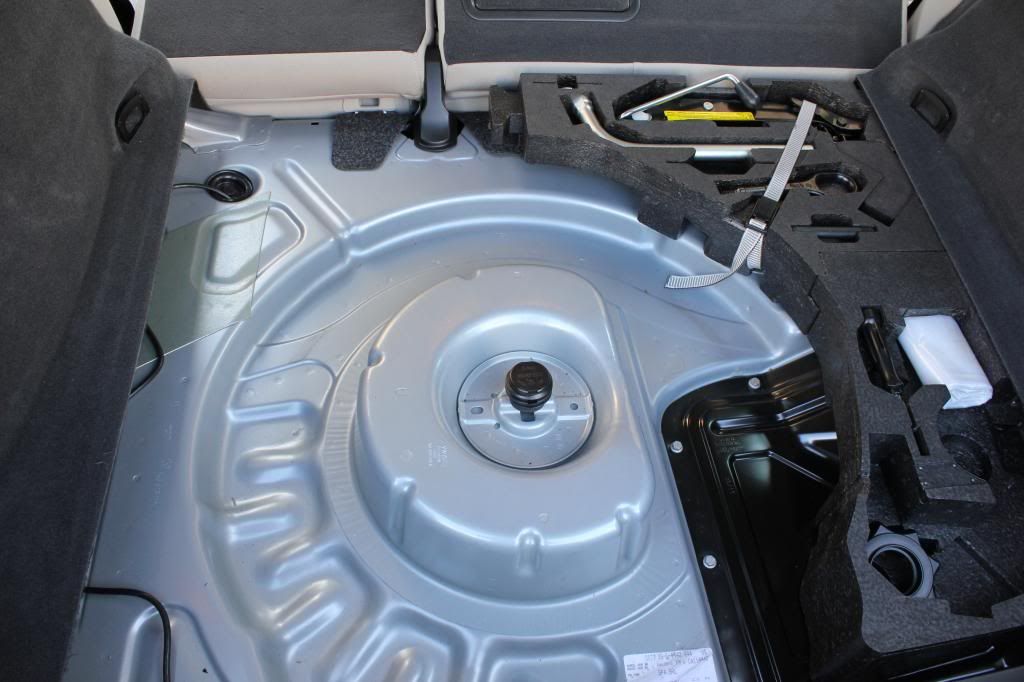 I soon realized that I really needed some help in the braking department; at this point I was still running the factory setup. I initially went with stoptech rotors, brake lines, ATE super blue fluid, stoptech pads, and the tyrolsport caliper stiffening kit.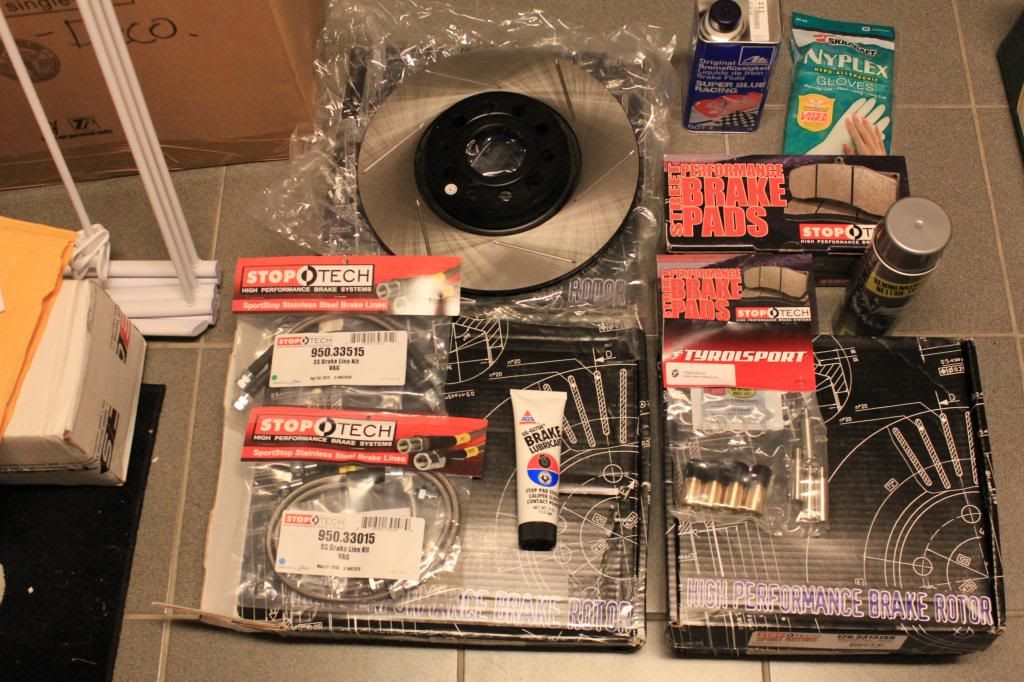 Then, I finally got smart and started adjusting the suspension. I went with VWR springs and Audi TT rear spring perch mounts over stock dampners at first. The ride was lower and stiffer, but I still had what I can only describe as a vague steering feel in the corners, plus the well documented understeer that plagues this forum.
Lowered, it looks better, and from the outside, this is still how it looks today: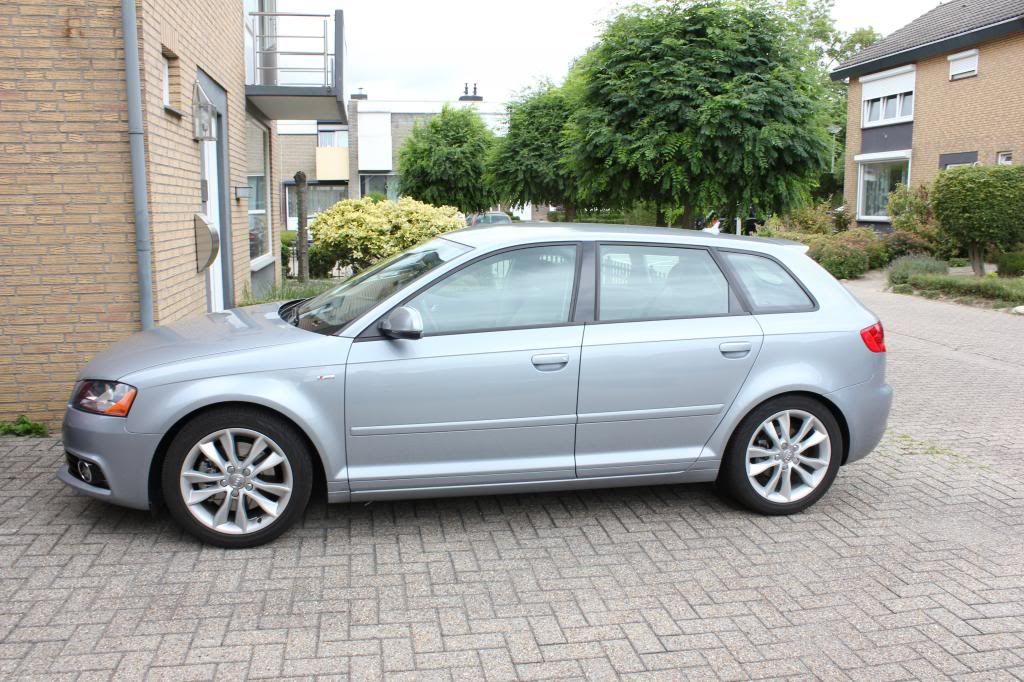 I also had issues with the transmission; when I would hit peak boost on the car at peak RPM (7k on the tune I had), the TCU would force an upshift that would then cause a drastic reduction in RPMs, leading to boost loss then a jerk back forward as I went for peak boost again. Enter HPA. At the time, they were basically the only company offering a DSG tune and, IMO, they've still got it handled really well.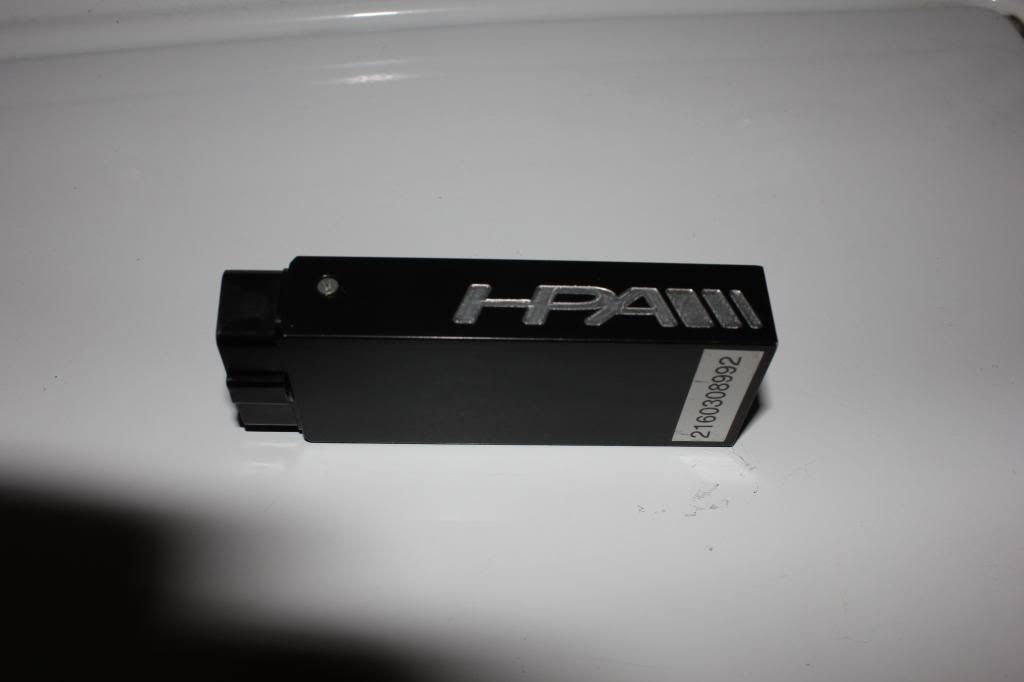 I also got more serious about suspension, and started getting some better supporting mods. This was in the fall of 2013.
I added the tyrolsport subframe kit, the 034 motorsport strut mounts, Audi TT control arm bushings, bilstein B8 sprint shocks and adjustable end links, as well as aluminum control arms, and H&R adjustable rear sway bar.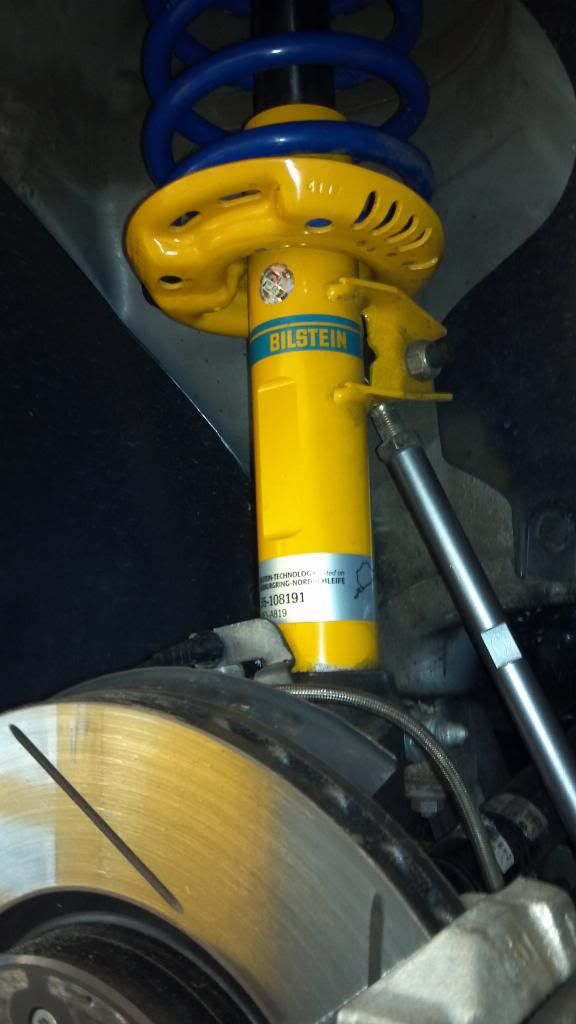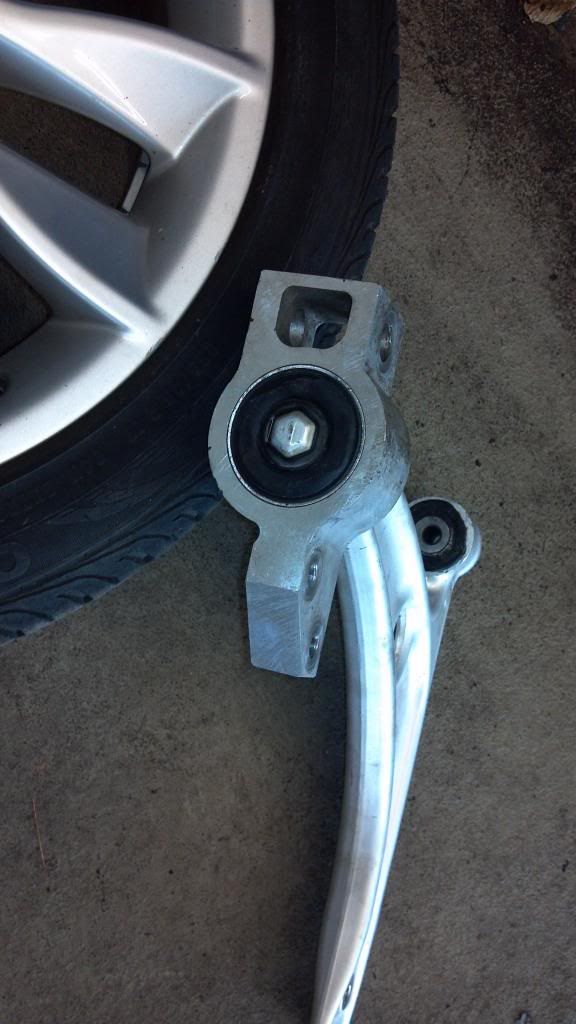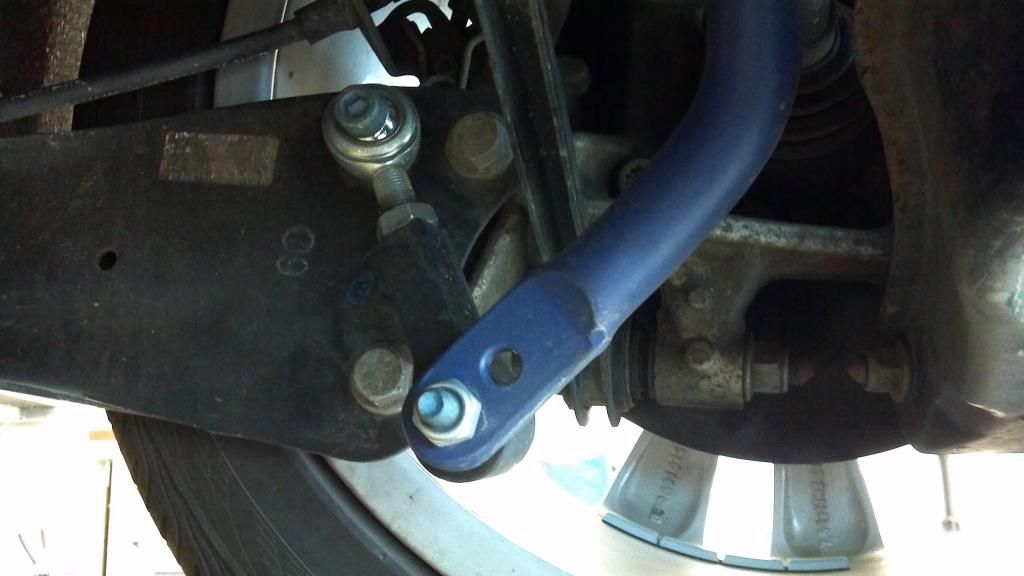 I also got more serious about braking, and added the tyrolsport MC bracket and porsche / brembo calipers upfront with new stoptech pads.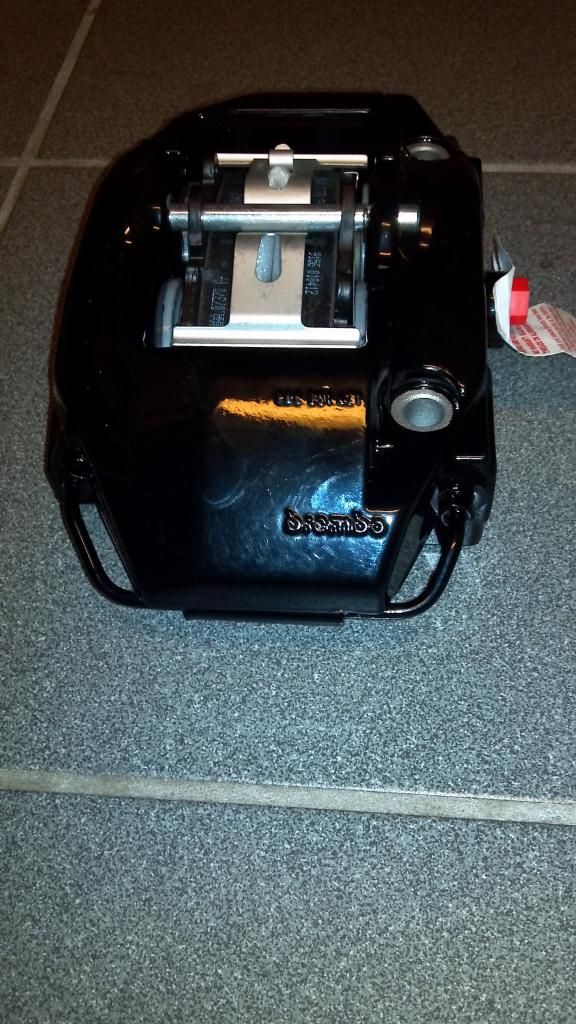 I also added wheel studs and spacers while I was at it.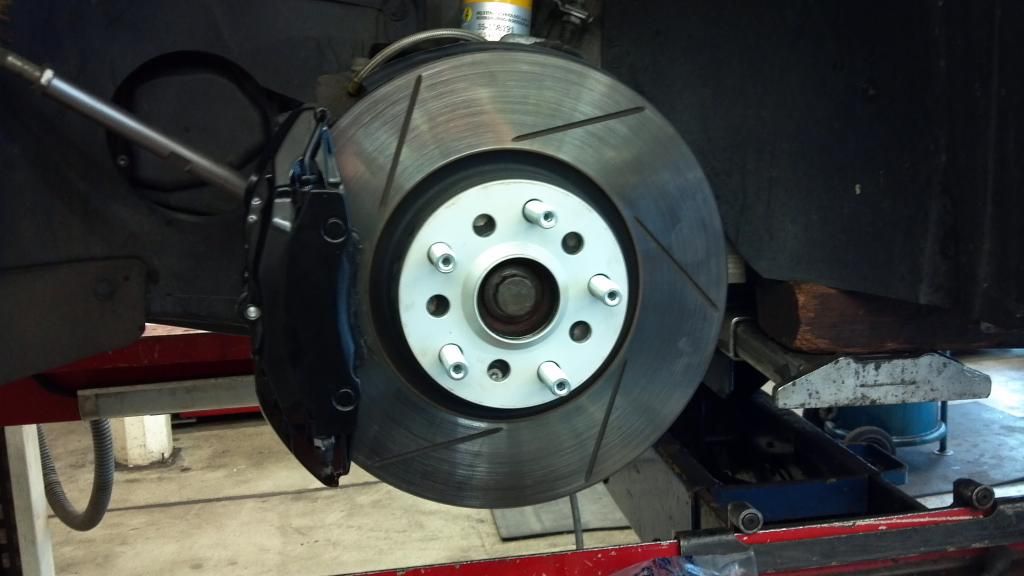 Then I did a few small things, like throw in an O2 spacer for an irritating readiness fault I kept getting because of the downpipe, and add a magnetic drain plug.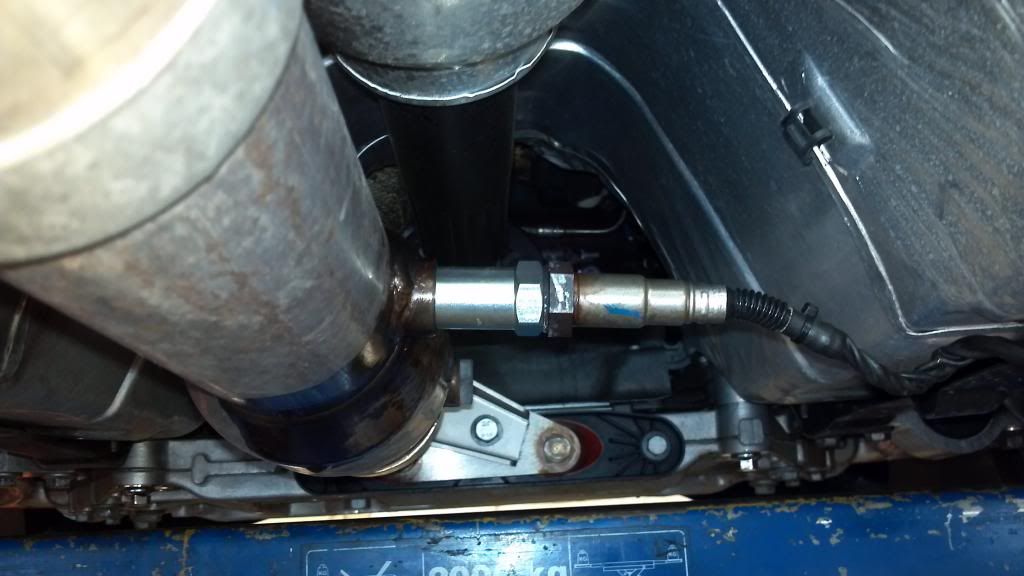 With all these things sorted, I turned my attention to the overall driving experience. I really love the DSG transmission, but having only the "slap shift" method of shifting left me wanting more. So after a lot of research and prep, I was able to install and code a full MFSW retrofit with paddles. :heart:
I also got around to doing a catch can install in prep for a new, bigger intercooler.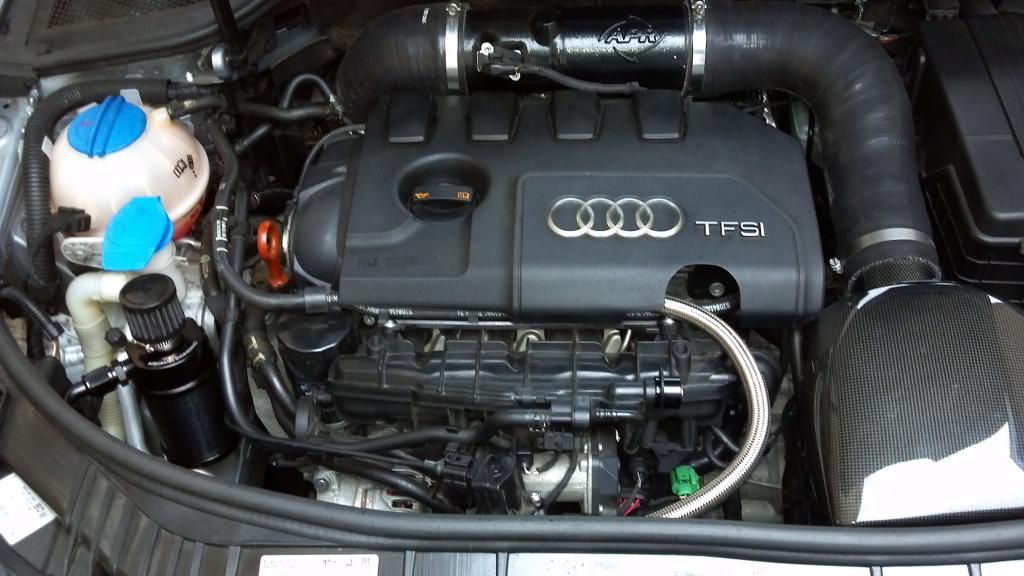 I also did a DV relocate with some OEM wire, some parts from the unitronic kit, and a little bit of ingenuity. I had a few goodies waiting for install but ran out of time before life got in the way. I had to pack up and leave Europe last month, with quite a few things left unfinished. Then, right after I had all of my stuff picked up (including my tools), I had yet another leak on the oil feed line to the turbo. Some of you know about all the problems I had with those... most of the APR kit is pretty good and the tune is solid, but those oil lines are hot garbage. I had just replaced the return line, and then the feed line went. I wish I had a pic of what it looked like off the car; people would be shocked at the (lack of) quality.
I ended up calling around to local tuning shops for help with only 2 weeks before the car was going to be shipped. Nobody local could help, and I ended up taking the car to a shop 3 hours away in Germany. The shop had a good rep with other military guys who were stationed in that area, and Jason, one of the workers there, assured me that it would be no problem. He originally attempted to get another APR line, and after finding out the cost, he opted to take the line off the car and take it to a local race boutique that preps various rally and GT cars. They made a one-off that is seriously awesome. I didn't have time to snap pics, but next chance I have to get under the car and get a good shot, I will. The total cost, including labor, came out to less than what APR quoted for the line. I was seriously happy, and would recommend Jason and his shop to anyone travelling in Southwest Germany.
Thus ends this huge post, and the story of my build up till now. This thread will probably update pretty slow; I've got a new baby on the way and he's already eating into my car budget, but I've juggled some things and have parts on hand that I haven't installed yet, plus some pretty radical ideas of where to take the car in terms of getting it "finished". For those of you that read this far, thanks, and for everyone, stay tuned.